Citrine gemstones have a rich and storied history, dating back to ancient civilizations. They were frequently worn and carried by the people of ancient Egypt as powerful amulets and charms. Greek mythology incorporates citrines into tales of deities, and this radiant gemstone has been found in the revered tombs of Chinese rulers. Citrine's use has expanded to encompass multiple spiritual practices and symbolisms, with Native American, Mayan, and Aztec societies holding these gems in high regard for their historical significance.
Today, the power of citrine gemstones continues to captivate individuals. This blog will venture into its symbolic aspects and explore its positive energies, physical attributes, and the process of taking care of it. Also, by understanding its significance, you'll gain a deeper appreciation of what does citrine symbolize and the benefits that citrine brings into our lives.
Symbolism of Citrine
When citrine gemstones are set in jewelry and worn close to the body, their healing properties are believed to be amplified. Citrine is often described as a gift from the sun due to its bright and vibrant aura. This radiant gemstone is thought to be a potent catalyst for success, stimulating creativity, determination, and ambition.
Many who wear citrine jewelry do so to transform their dreams and aspirations into tangible realities, harnessing the positive vitality this gem symbolizes
Positive Energy and Personal Power
Citrine is often hailed due to its association with wealth, success, and personal power. Its golden hues symbolize abundance and prosperity, making it a popular choice among those seeking to attract financial fortune. The warm energy of citrine is believed to infuse one's life with positivity, optimism, and motivation.
This gemstone is also known for its protective properties. It is said to shield you from negative energy and to promote a sense of safety and security. Citrine can help create a more positive and supportive environment if you feel stressed, anxious, or overwhelmed. Maintain the positive energy and personal power of citrine through the following:
Use your citrine regularly: The best way to keep it charged and energized is to use it regularly. Meditate with it, wear it as jewelry, or keep it nearby as you go about your day.

Set intentions for your citrine: When you first start using it, set intentions for what you want it to help you with. This could be anything from attracting wealth and prosperity to boosting creativity and self-expression. Once you have set your intentions, focus on them regularly and visualize your citrine helping you to achieve them.

Be grateful for your citrine: Citrine is a powerful crystal, so it is important to be grateful for its presence in your life. Take some time each day to thank your citrine for its help and support.
Healing Properties and Feng Shui
Beyond its symbolism of wealth, citrine also offers a range of healing properties. In Feng Shui, it is considered a potent tool for attracting abundance and dispelling negative energy. Citrine is believed to aid digestion, boost creativity, and help manifest one's desires. Here are some tips for using citrine in feng shui:
Place citrine in the wealth area of your home or office: The wealth area is located in the southeast corner of any space. Place citrine crystals in this area to attract financial abundance.

Place citrine in the creative area of your home or office: The creative area is located in the southwest corner of any space. Place citrine crystals in this area to boost inspiration and motivation.
Solar Plexus Chakra and Sacral Chakra Connections
Citrine's symbolism isn't limited to material wealth; it also extends to spiritual and emotional well-being. This gemstone is closely associated with the Solar Plexus Chakra, which is responsible for personal power and self-esteem. Citrine is believed to balance this chakra, promoting self-confidence and inner strength.
The connection with the Sacral Chakra also enhances creativity, emotional balance, and the ability to enjoy life. The symbolism of citrine, in this sense, revolves around personal transformation and emotional healing. Maintain your solar plexus chakra and sacral chakra connections through affirmation.
Affirmations are positive statements that you repeat to yourself regularly. Affirmations can help to reprogram your subconscious mind and to create a more positive mindset. Here are some affirmations that you can use to balance your solar plexus chakra and sacral chakra:
Solar plexus chakra: "I am strong. I am confident. I am powerful."

Sacral chakra: "I am creative. I am sensual. I am alive."
Destructive Tendencies to Avoid
To avoid destructive tendencies, using citrine with mindfulness and intention is important. Focus on using citrine's energy to manifest positive outcomes for yourself and others. Be grateful for the abundance that citrine can bring into your life, but don't let it become the center of your world. Here are some takeaways:
Store citrine away from direct sunlight in a cool, dark place when you are not using it.

Avoid using heat-treated citrine: If you are looking for a citrine with the strongest possible positive energies, choose a natural citrine that has not been heat-treated.
Physical Attributes of Citrine
Considering the tangible properties, qualities make citrine stand out among various gemstones.
Color and Variety of Quartz Family
Citrine's symbolism is closely tied to its vibrant golden-yellow color. However, many may need to learn that citrine belongs to the vast quartz family, which includes a diverse range of gemstones. This family connection highlights citrine's durability and hardness, making it suitable for various jewelry designs.
Smoky Quartz, Rose Quartz, Natural Citrines, Real Citrines
To fully appreciate what does citrine symbolizes, it is important to distinguish it from similar gemstones such as smoky quartz, rose quartz, natural citrines, and real citrines.
Smoky quartz is a type of quartz that is known for its smoky brown or grayish-brown color. It is often associated with grounding and protection.

Rose quartz is a type of quartz that is known for its soft pink color. It is often associated with love and compassion.

Natural citrines are a type of quartz known for its yellow to golden-brown color. They are relatively rare and formed when clear quartz contains trace amounts of iron. Natural citrines are often associated with wealth and prosperity.

Real citrines are simply natural citrines that have not been heat-treated. Heat-treated citrines are quartz that have been heated to enhance its yellow color.
French Word "Citron" Origin
The name "citrine" originates from the French word "citron," meaning lemon. This etymological connection underscores the gemstone's symbolic connection to the sun and warmth. The symbolism of citrine, inspired by this citrusy association, exudes a sense of joy and vitality.
How to Cleanse or Recharge a Citrine Crystal
Proper care and cleansing are essential to maintain citrine's symbolism and positive energies. Here's how you can cleanse or recharge your citrine crystal:
Water Cleansing
Citrine crystals are said to absorb adverse auras, and citrine's negative energy needs cleansing. Water cleansing is a simple and effective way to remove this negative energy and restore the crystal's positive energy. Water is a natural cleanser and purifier. It is also said to have a high vibrational energy. When you cleanse a citrine crystal with water, you tap into this energy to help remove any negative blockages or energy that may have accumulated in the crystal.
Water cleansing is also said to help to recharge and energize citrine crystals. This is because water is a good conductor of energy. When you place a citrine crystal in water, you allow the water to absorb any negative energy and replace it with positive energy. Here are the tips for water-cleansing citrine crystals:
Use clean, running water if possible.

Avoid using hot water, as this can damage the crystal.

If you are using sea salt, dissolve it in the water before adding the crystal.

Be careful not to over-cleanse your crystal, as this can weaken its energy.

Dry the crystal off completely after cleansing.
Sunlight Recharge
Sunlight is another popular way to recharge citrine crystals. Citrine thrives on sunlight and amplifies its positive energy. Consider these steps to sunlight recharge a citrine crystal:
Find a sunny spot to place your citrine crystal.

Place the crystal in direct sunlight.

Let the crystal charge for at least 2 hours, but no longer than 4 hours.

Remove the crystal from the sunlight and store it in a cool, dark place.
Moonlight Recharge
Moonlight is another popular way to recharge citrine crystals. Follow these steps to moonlight recharge a citrine crystal:
Find a clear spot outside where the moon's light can reach your crystal.

Place your citrine crystal in direct moonlight.

Let the crystal charge overnight or for at least 3 hours.

Remove the crystal from the moonlight and store it in a cool, dark place.
Earth Connection
When a citrine crystal is buried in the earth, it is said to be grounded and reconnected to its natural energies. The earth's energy is grounding and supportive, which can help remove any negative energy that the crystal may have absorbed. Burying a citrine crystal in the earth can also help to recharge the crystal and restore its positive energy. Here are some tips for burying your citrine crystal in the earth:
Choose a spot in the earth that is free of rocks and debris.

Avoid burying your crystal in an area where it will be exposed to direct sunlight or strong winds.

If you are burying your crystal in a public place, mark the spot so you can find it again.

If you are burying your crystal for more than one day, you should water the area occasionally to keep the crystal from drying out.
Other Crystals
Some crystals, like amethyst and clear quartz, can cleanse and recharge citrine. Amethyst and clear quartz are high-energy crystals with powerful cleansing and recharging properties.
Simply place the crystals in a bowl or on a plate to cleanse and recharge citrine using amethyst or clear quartz. You can leave the crystals together for a few hours or overnight. The amethyst and clear quartz will absorb any negative energy from the citrine and replace it with positive energy.
FAQs
What are the key symbols associated with citrine?
Citrine is primarily associated with the symbolism of success, wealth, and personal power. It also represents positivity, optimism, and motivation.
Is heat-treated citrine less valuable in terms of symbolism?
Heat-treated citrine may lack some of the genuine gem's positive energies and symbolism. Natural citrine, which forms deep within the Earth, is often preferred for its purity and vibrant color.
Can citrine be worn daily to harness its symbolism?
Yes, citrine is an excellent choice for daily wear. Wearing citrine jewelry can help you tap into its positive energies and symbolism, promoting personal power and abundance.
How can I incorporate citrine into my home for its Feng Shui symbolism?
Place citrine crystals in your living space's wealth corner (Southeast) to attract abundance and positive energy into your home. You can also use citrine clusters or geodes as decorative items to enhance the symbolism of wealth and success.
The Radiant Symbolism of Citrine
Whether you desire personal empowerment, success, or healing, citrine's warm energies and golden hues make it a valuable ally. Understanding what does citrine symbolizes allows you to access the gemstone's positive vibrations, inviting prosperity into your life. Embrace the meaning of citrine and let its energy light your path toward abundance and self-discovery.
Recharging your citrine crystal is not a mere ritual but a means of reaffirming the positive energies it embodies. By cleansing and revitalizing, you can mitigate citrine's potential side effects and preserve its symbolic nature, fostering abundance, clarity, and empowerment.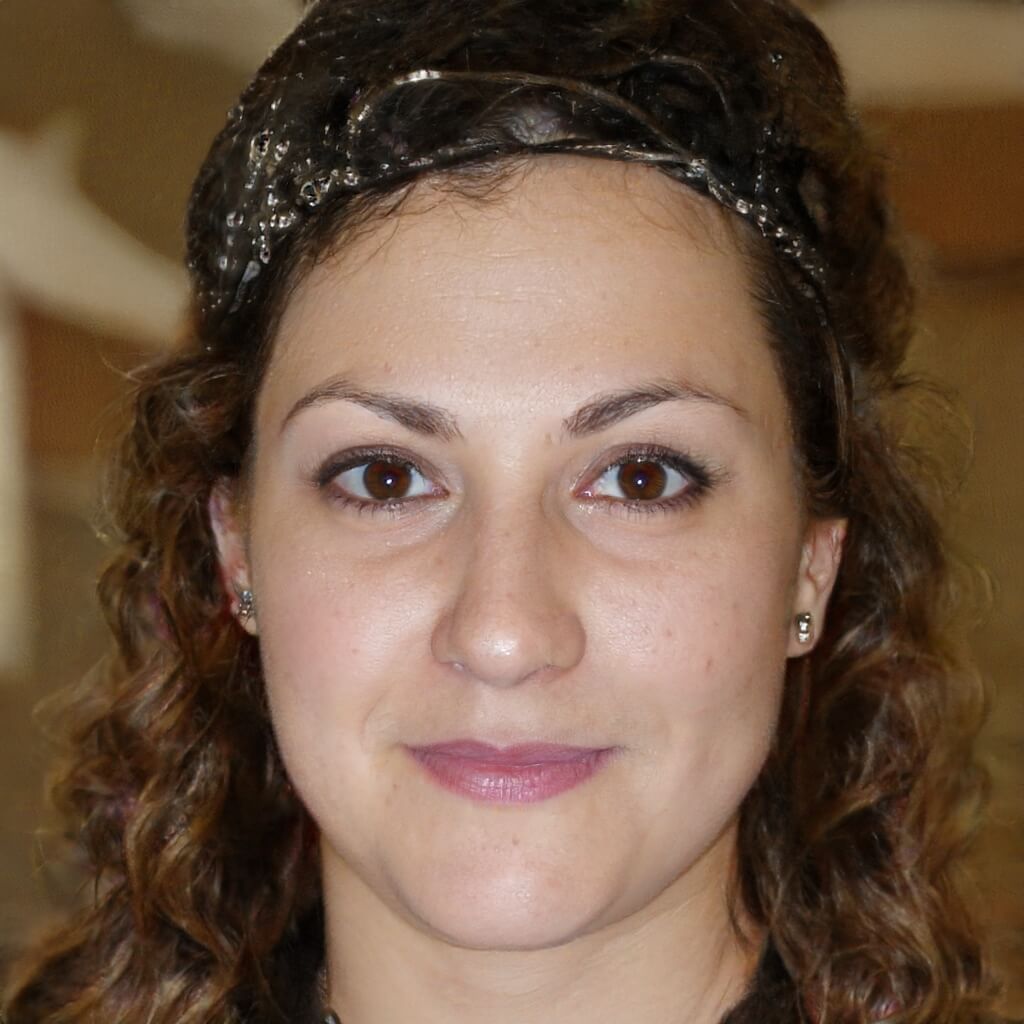 Co-Founder, Editor-In-Chief
Cynthia met Brian during one of their aid work on Typhoon Katrina, and they have been inseparable since. They both believe that Living By Example could be the best platform there is to write about subjects that will help people connect with others and give them a deeper understanding of different societies and cultures.