Jewelry has been worn millennia, signifying status, artistry, and spiritual connection. Over time, however, even the most exquisite jewelry can lose its luster due to tarnishing—a natural chemical reaction between certain metals, such as silver and copper, and sulfur compounds in the environment. This reaction creates a discolored layer on the jewelry's surface, impacting its visual appeal and structural integrity. This blog will equip you with the technical knowledge required to restore your jewelry's original brilliance.
What is Tarnish?
Tarnish, the nemesis of gleaming jewelry, is a thin layer of corrosion that forms on the surface of metals, particularly silver, and copper. It occurs when these metals react with sulfur compounds in the air, leaving your once-brilliant jewelry looking dull and discolored. Tarnish is a natural process, but fear not; it can be easily removed, and your precious jewelry can be restored to its former glory.
The chemistry behind tarnish involves a chemical reaction between the metal in your jewelry and the environment. Silver, for example, reacts with sulfur compounds in the air to form silver sulfide, the dark, tarnished layer you see on your jewelry. Copper undergoes a similar process, forming copper oxide. These compounds don't harm the metal but can significantly diminish its shine.
Why Cleaning Jewelry is Important
Cleaning your jewelry isn't just about maintaining its aesthetic appeal; it's also crucial for preserving its value and longevity. Tarnish only affects the appearance of your jewelry; it can lead to further deterioration if it is supervised. Here's why cleaning your jewelry is vital:
Surface Protection: Tarnish, once formed, can act as a barrier between the metal and its surroundings. This can trap additional corrosive agents, potentially leading to more severe damage. Regular cleaning removes this protective barrier, allowing for better monitoring and protecting the jewelry's surface.

Value Preservation: Tarnish can devalue your jewelry significantly. Keeping it clean and well-maintained ensures it remains an investment worth its weight in gold, silver, or precious stones.

Preventing Damage: Tarnish isn't just a cosmetic issue. It can lead to structural damage in the long run. Cleaning your jewelry can prevent corrosion and potential issues like weak links in necklaces or fragile prongs in rings.

Gemstone Protection: Many jewelry pieces incorporate gemstones. These precious gems can be negatively impacted by tarnish, as the sulfides formed may affect the adhesives or settings holding the stones in place. Proper cleaning safeguards the gemstones' integrity.

Structural Integrity: Tarnish can penetrate the surface layer of the metal, weakening its structural integrity. This is especially critical for jewelry with intricate designs, as weakened areas can lead to breakage or deformation.

Hygiene: Over time, jewelry can accumulate dirt, oils, and dead skin cells. Proper cleaning not only restores shine, but you should also ensure your jewelry remains hygienic, especially for items like earrings and rings that come into contact with your skin.

Emotional Value: Many pieces of jewelry carry sentimental value. Cleaning them regularly ensures they continue representing cherished memories and moments in your life.
Now that you understand the importance of cleaning your jewelry, let's move on to the tools and materials needed to do the job.
Tools and Materials Needed
You'll need a few essential tools and materials to clean tarnished jewelry effectively. Here's a detailed look at each of them:
Warm Water
Warm water is a gentle yet effective solvent for loosening tarnishes and dirt on your jewelry. It will protect most gemstones and metals. When using warm water, ensure it's not too hot, as extreme temperatures can cause damage to some gems or weaken the metal's structure.
Baking Soda
Baking soda is a versatile and non-abrasive cleaner that helps remove tarnish. It's particularly useful for sterling silver jewelry. This kitchen staple is gentle on jewelry and can be easily found in most households.
Soft Cloth
A soft, lint-free cloth is perfect for drying and polishing your jewelry. It won't scratch delicate surfaces and is essential for achieving a brilliant shine.
Mild Dish Soap
A mild dish soap will help break down grease and grime on your jewelry, making cleaning easier. Look for a gentle, pH-balanced soap to avoid damaging your precious pieces.
Soft Bristled Toothbrush
An old, soft-bristled toothbrush is valuable for gently scrubbing away tarnish from intricate jewelry designs. Ensure it's no longer used for dental hygiene to avoid contamination.
Polishing Cloth
A specialized jewelry polishing cloth can give your jewelry that extra shine and luster. These cloths are often impregnated with polishing compounds that work wonders on various metals.
Paper Towels
These are handy for drying your jewelry and ensuring it's free of any cleaning residues. They are disposable and help maintain cleanliness during the process.
With these tools and materials, you'll be well-prepared on how to clean tarnished jewelry, ensuring it regains its shine and beauty.
Cleaning Sterling Silver Jewelry
Sterling silver jewelry is renowned for its elegant appearance but is also susceptible to tarnish. Here's how to clean your tarnished sterling silver jewelry and bring back its shine:
Create a Cleaning Solution with Baking Soda and Water
Mix a tablespoon of baking soda with warm water to create a paste. This paste will serve as your cleaning solution. Baking soda is a fantastic choice for silver because it removes tarnishes without causing damage.
Soak the Jewelry in the Solution for 10 Minutes
Gently submerge your tarnished silver jewelry in the baking soda and water solution. Allow it to soak for about 10 minutes. The solution will work its magic and loosen the tarnish during this time. This soaking period is crucial, as it softens the tarnish, making removing it easier.
Gently Brush Away Tarnish with a Soft Toothbrush and rinse with Cool Water.
After soaking, use a soft-bristled toothbrush to scrub away the loosened tarnish gently. Be thorough but gentle, especially with golden gemstones, to avoid scratches. Rinse the jewelry with cool water to remove any remaining residue from the cleaning solution.
Dry the Jewelry Thoroughly and polish with a Polishing Cloth
Use a soft cloth or paper towel to dry your jewelry thoroughly. To achieve a brilliant shine, polish the jewelry with a specialized jewelry polishing cloth. This step will make your sterling silver jewelry look brand new, and you'll notice the difference in its luster.
Repeat this process to keep your sterling silver jewelry looking its best. By following these steps, you can enjoy the beauty of your jewelry for years to come.
FAQs
How often should I clean my jewelry to prevent tarnish?
It's recommended to clean your jewelry every few months, depending on how frequently you wear it. Jewelry worn daily may require more frequent cleaning to prevent tarnish buildup.
Can I use toothpaste to clean tarnished jewelry?
Toothpaste is not recommended for cleaning jewelry as it can be abrasive and may scratch metal or gemstones. Stick to gentler cleaning methods, like the ones outlined in this guide.
Is it safe to clean all types of jewelry with baking soda and water?
Baking soda and water are generally safe for cleaning many types of jewelry, but they may not be suitable for certain gemstones or metals. Always check your jewelry's care instructions or consult a professional jeweler for specific cleaning advice.
Are ultrasonic cleaners a good option for cleaning jewelry?
Ultrasonic cleaners can be effective but unsuitable for all jewelry, especially delicate pieces or those with loose stones. Exercise caution and read the manufacturer's instructions when using ultrasonic cleaners.
Can I use vinegar to clean tarnished jewelry?
Vinegar is acidic and not recommended for cleaning jewelry, as it can damage some metals and gemstones. For most jewelry cleaning needs, stick to gentler, safer cleaning solutions like baking soda and water.
How can I prevent tarnish from forming on my jewelry?
To prevent tarnish, store your jewelry in airtight containers or anti-tarnish bags. Avoid exposing your jewelry to chemicals, moisture, and extreme temperatures. Regularly wearing your jewelry can also help prevent tarnish by allowing the metal to develop a protective patina.
Shine-Bright-Like-a-Diamond
Knowing how to clean tarnished jewelry is essential for maintaining its beauty and value. Tarnish is common, but you can easily restore your jewelry's shine with the right tools, materials, and techniques. Cleaning your jewelry regularly will keep it looking stunning and ensure its longevity and worth. So, don't let tarnish dull your jewelry's sparkle; follow the steps outlined in this guide to bring back its luster and enjoy your precious pieces for years to come. Your jewelry tells a story, and it's up to you to ensure it continues to shine brilliantly.
Many jewelry pieces incorporate gemstones. These precious gems can be negatively impacted by tarnish, as the sulfides formed may affect the adhesives or settings holding the stones in place. Furthermore, it is important to know that some gemstones have different effects when they enter water. Citrine is often associated with positive energy and is believed to help manifest one's desires. To cleanse Citrine gemstones's negative energies, some individuals immerse it in water as a ritual. This practice is based on the belief that water purifies the gemstone's energy, making it more effective for its intended purpose.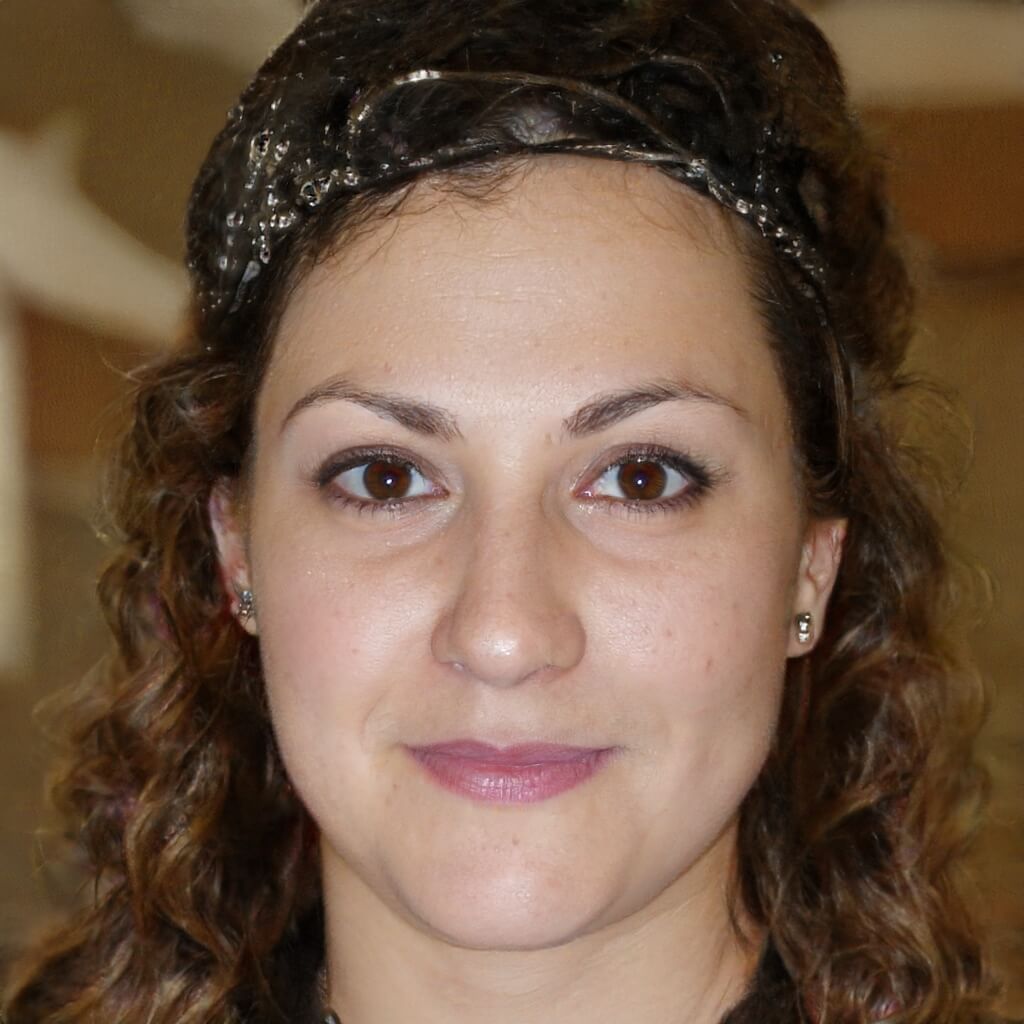 Co-Founder, Editor-In-Chief
Cynthia met Brian during one of their aid work on Typhoon Katrina, and they have been inseparable since. They both believe that Living By Example could be the best platform there is to write about subjects that will help people connect with others and give them a deeper understanding of different societies and cultures.