Whether cherished heirlooms or modern costume pieces, jewelry is significant. However, despite the durability and hardness of these adornments, they still are prone to lose luster over time, requiring diligent cleaning. This blog serves as a technical reference, detailing the procedure for cleaning jewelry with vinegar. We will assess the types of jewelry suitable for vinegar-based cleaning, enumerate the necessary materials, and provide a step-by-step walkthrough of the process.
What is Jewelry Cleaning?
Jewelry cleaning is a meticulous and technical process to restore jewelry to its original pristine condition. Over time, jewelry can accumulate dirt, grime, and tarnish, diminishing its visual appeal and leading to long-term damage. Cleaning your jewelry is a crucial aspect of its maintenance and longevity.
Benefits of Using Vinegar for Jewelry Cleaning
Vinegar's popularity in the cleaning world is not without reason. It offers several advantages when it comes to cleaning jewelry:
Gentle on Jewelry: Vinegar is a mild acid that removes dirt, grime, and tarnish without damaging your jewelry's precious metals and gemstones.

Eco-Friendly: Choosing vinegar over harsh chemical cleaners is a more environmentally friendly option, reducing your carbon footprint.

Cost-Effective: Vinegar is an inexpensive alternative to chemical-intensive jewelry cleaning solutions, making it accessible to all.

Versatility: It can be safely used on various types of jewelry, including silver, gold, and costume jewelry.
Types of Jewelry That Can Be Cleaned with Vinegar
When cleaning jewelry with vinegar, it's essential to understand which types can benefit from this method. Vinegar is a versatile and effective cleaning agent that can be used on various types of jewelry. Here's a detailed look at the different categories:
Silver Jewelry
Silver jewelry, known for its stunning shine, often falls victim to tarnish over time. Tarnish occurs due to a chemical reaction between silver and elements like sulfur, which can be present in the air, lotions, or perfumes. Thankfully, vinegar is an excellent remedy for tarnished silver jewelry. Its mild acidity helps dissolve the tarnish, restoring your silver's brilliance.
Gold Jewelry
Gold jewelry is treasured for its timeless elegance and durability. However, even gold can lose its luster over time as it accumulates dirt, dust, and body oils. Cleaning gold jewelry with vinegar can help restore its natural shine without causing any damage to the metal.
Costume Jewelry
Costume jewelry is often crafted from base metals, plastic, and glass. While these materials may not be as valuable as precious metals and gemstones, they still require proper care to maintain their appearance. Vinegar can be ideal for cleaning costume jewelry, which is prone to tarnishing and discoloration.
Sterling Silver Jewelry
Sterling silver jewelry is a popular choice for its durability and beauty. It's a silver alloy consisting of 92.5% pure silver and 7.5% other metals, usually copper. Sterling silver can tarnish over time, much like pure silver. Vinegar is equally effective at cleaning and restoring the shine of sterling silver jewelry.
Materials Needed to Clean Jewelry With Vinegar
Now that you know the types of jewelry you can clean with vinegar, let's explore the materials you'll need to get started.
White Vinegar
White vinegar is a versatile and readily available household item that plays a central role in cleaning jewelry with vinegar. Its mild acidity makes it an ideal choice for various jewelry types. The mild acidity in white vinegar dissolves dirt, grime, and tarnish without causing any harm to any type of metal, even the world's most elusive gemstones. When preparing your vinegar solution, ensure you have a bottle of white vinegar. It's essential to use white vinegar specifically, as other types, like apple cider vinegar, might be less effective or could leave unwanted residues on your jewelry.
Warm Water
You'll need warm water to create an effective vinegar solution for cleaning your jewelry. Warm water is an essential component in the solution, as it aids in breaking down dirt and grime. The water's warmth helps soften and loosen accumulated debris on your jewelry, making it easier to clean. This is especially useful for jewelry pieces with intricate designs or areas that are hard to reach. The combination of warm water and white vinegar forms a dynamic duo for effective and safe jewelry cleaning.
Soft Cloth or Microfiber Cloth
A soft cloth is a crucial tool in the jewelry cleaning process. It serves multiple purposes, such as gentle wiping and drying. Microfiber cloths, in particular, are excellent choices for this purpose. Their soft and non-abrasive texture ensures that your jewelry remains scratch-free during cleaning. The last thing you want when cleaning your precious pieces is to introduce new scratches or damage them in any way. A soft or microfiber cloth is your go-to accessory for maintaining the shine and integrity of your jewelry.
Baking Soda (optional)
While baking soda is considered optional, it can be a valuable addition to your cleaning arsenal, especially for tougher stains or heavily tarnished jewelry. Baking soda acts as a gentle abrasive, which can be particularly effective in cases where vinegar alone might not suffice. To use it, you can create a paste by mixing baking soda with a small amount of water, then apply it to the problematic areas of your jewelry. The mild abrasive action of baking soda can help remove stubborn stains and tarnishes while being gentle enough not to harm your jewelry.
Soft-Bristled Toothbrush (optional)
A soft-bristled toothbrush is another optional but handy tool for cleaning jewelry with vinegar. It's particularly useful when dealing with intricate details, crevices, or hard-to-reach areas in your jewelry. The soft bristles of the toothbrush can gently dislodge dirt and grime, providing a more thorough cleaning for those challenging spots. When using a toothbrush, exercise caution and use a delicate touch to prevent unintended damage.
Clean Cloth and Polishing Cloth (optional)
For those who want to go the extra mile in their jewelry-cleaning endeavor, having a clean and polishing cloth is a great choice. After cleaning your jewelry with the vinegar solution, a clean cloth can be used for a final wipe to ensure no vinegar residue remains. This step is especially important for preventing any potential irritation or skin discoloration when wearing jewelry. On the other hand, the polishing cloth can provide that extra sparkle and shine to your jewelry, making it look as good as new.
General Steps to Clean Your Jewelry With Vinegar
Now that you've gathered your materials, let's get into the nitty-gritty of cleaning jewelry with vinegar:
Step 1: Prepare the Vinegar Solution
The foundation of jewelry cleaning with vinegar is creating a vinegar solution. To do this, combine equal white vinegar and warm water in a container. White vinegar's mild acidity makes it an excellent cleaning agent, while warm water aids in softening and loosening dirt and grime on your jewelry, making them easier to remove.
Step 2: Soak Your Jewelry
Submerging your jewelry pieces in the vinegar solution is a crucial step. Allow them to soak in this solution for 10 to 15 minutes. The soaking process is essential because it permits the mild acidity of the vinegar to break down dirt and tarnish. This chemical reaction gently dissolves the unwanted substances, restoring your jewelry's original shine and brilliance.
Step 3: Gently Scrub
You can employ a soft-bristled toothbrush for stubborn stains or hard-to-reach spots. Ensure the toothbrush you choose has gentle bristles to prevent any risk of scratching your jewelry. When using the toothbrush, exercise caution, particularly when cleaning jewelry with gemstones, as some gemstones are sensitive to abrasion. Gently scrub the jewelry, paying particular attention to areas where dirt and tarnish are more pronounced.
Step 4: Rinse and Dry
After the jewelry has been soaked and gently scrubbed, it's essential to rinse them under running water. This thorough rinsing process ensures that residual vinegar and loosened particles are washed away. Doing so prevents any remaining vinegar residue from affecting your skin when you wear the jewelry. Subsequently, pat your jewelry pieces dry with a soft cloth or a microfiber cloth. This drying process should be executed gently and thoroughly to avoid any water spots or remaining residue.
Step 5: Optional Polishing
While optional, this step adds a touch of elegance and sparkle to your jewelry. To polish your jewelry, use a designated polishing cloth. Gently buff your jewelry using this cloth to achieve that extra shine. This step is particularly effective for precious metals like silver and gold, giving them a stunning finish. While not mandatory, the polishing process serves as a delightful final touch that can elevate the overall appearance of your jewelry.
FAQs (Frequently Asked Questions)
Can I use vinegar to clean all types of jewelry?
While vinegar is generally safe for various types of jewelry, it's essential to be cautious with delicate or porous gemstones. Always consult the manufacturer's guidelines or a jeweler for specific recommendations.
How often should I clean my jewelry with vinegar?
The frequency of cleaning depends on how often you wear your jewelry and the environment it's exposed to. Generally, aim to clean your jewelry every few months or when you notice a tarnish or dullness.
Is vinegar safe for silver-plated jewelry?
Vinegar can be used on silver-plated jewelry, but it's crucial to be gentle during cleaning to avoid damaging the plating. A soft cloth and light scrubbing are recommended.
What if my jewelry is heavily tarnished or discolored?
Consider using a baking soda and vinegar paste for heavily tarnished or discolored jewelry. Gently rub the paste on the affected areas, then rinse and dry your jewelry as usual.
Guide to Sparkling Brilliance
Cleaning jewelry with vinegar offers a practical and environmentally friendly solution. Vinegar's mild acidity, combined with the right materials and systematic steps, ensures the safe and effective restoration of various types of jewelry, including silver, gold, costume, and sterling silver pieces.
Creating a vinegar solution and allowing the jewelry to soak enables the vinegar's gentle dissolving action to remove dirt and tarnish. Gently scrubbing and thorough rinsing ensure the removal of residues, while optional polishing adds brilliance.
It's important to exercise caution with delicate gemstones and adhere to cleaning frequencies based on wear and environmental factors. A baking soda and vinegar paste can be used as a remedy for heavily tarnished jewelry. Utilizing the latter as a jewelry cleaning agent presents a reliable method, but it is the cleaner's personal responsibility to be still delicate and gentle with jewelry pieces. Even the least powerful acid, an abrasive cleaning method, can damage jewelry.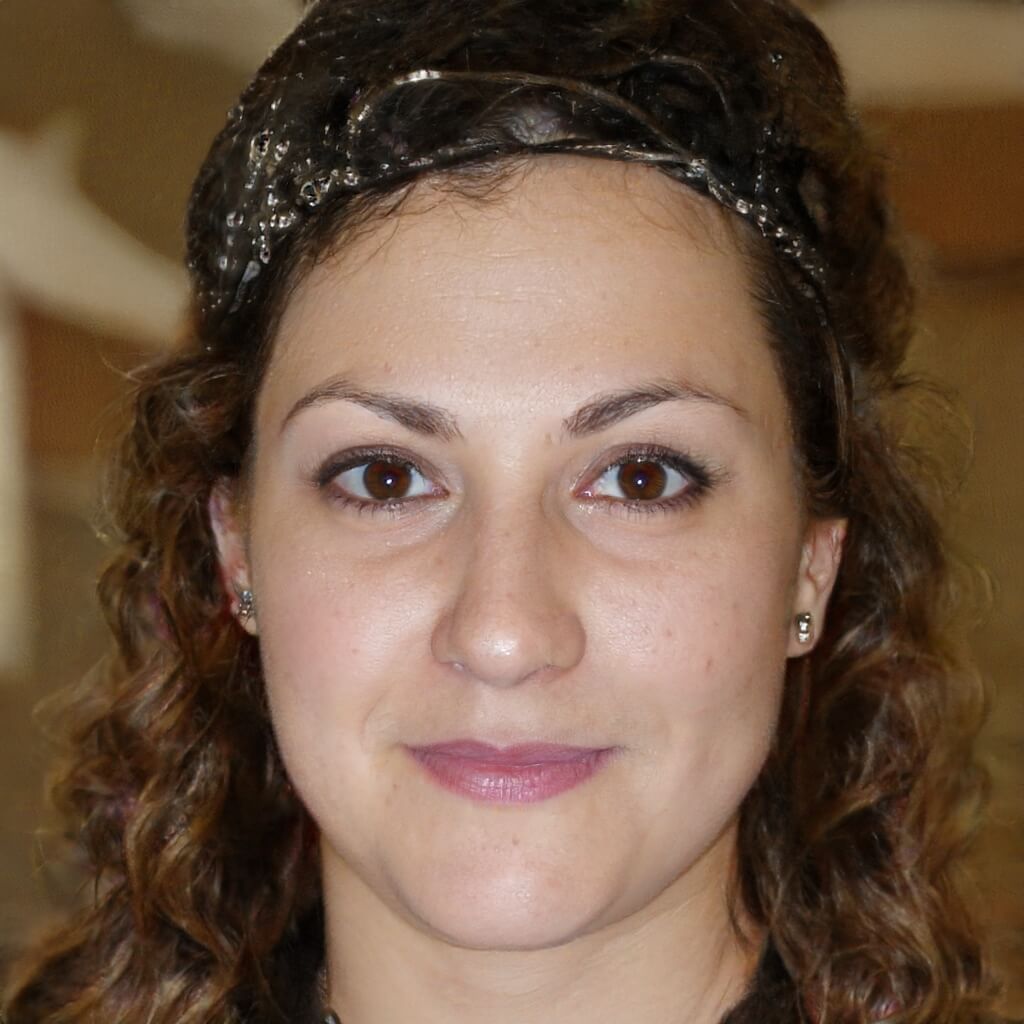 Co-Founder, Editor-In-Chief
Cynthia met Brian during one of their aid work on Typhoon Katrina, and they have been inseparable since. They both believe that Living By Example could be the best platform there is to write about subjects that will help people connect with others and give them a deeper understanding of different societies and cultures.