Gemstones have captivated humanity for centuries with their exquisite beauty and allure. From diamonds to rubies, emeralds to sapphires, there is a wide array of precious stones that have stolen our hearts. But what truly sets apart one gemstone from another?
In this article, we will explore the origins of these precious stones and delve into the factors that determine their rarity. We will also uncover the most sought-after colors in gemstones and reveal some famous and priceless finds throughout history. So buckle up and get ready to embark on a journey through the enchanting realm of gemstones as we unravel the mystery behind the rarest gemstone of them all.
The Origins of Gemstones
Did you know that the rarest gemstone in the world has a fascinating origin story? Gemstones are formed deep within the Earth's crust under intense pressure and heat. They are created through a process that takes millions of years to complete. The most common way gemstones form is through the crystallization of minerals dissolved in liquids or gases. This can occur in various environments, such as magma chambers, hydrothermal vents, or even deep within the Earth's mantle.
Some gemstones, however, have an even more unique origin. Take diamonds, for example. Diamonds are made from carbon atoms subjected to extreme heat and pressure deep within the Earth's mantle. These conditions cause the carbon atoms to rearrange into a crystal lattice structure, resulting in the formation of diamonds.
Other gemstones like rubies and sapphires have a volcanic origin. These stunning gems are formed when liquid rock called magma cools down and solidifies underground. Over time, this magma can rise to the surface through volcanic eruptions, bringing beautiful gemstones.
Emeralds, on the other hand, are formed in a completely different way. They owe their mesmerizing green color to traces of chromium or vanadium present during their formation process. Emeralds are typically found in areas with extensive tectonic activity, and high-pressure fluids have interacted with rocks rich in beryllium.
Understanding the origins of gemstones adds depth and appreciation for these rare natural treasures. Whether they were created through intense heat and pressure or emerged from volcanic eruptions, each gemstone has its own unique story waiting to be discovered and cherished by those who possess them
Factors That Determine Rarity
When determining the rarity of gemstones, several factors come into play. First and foremost is color and clarity, as stones with vivid hues and minimal imperfections are considered more valuable. Size and carat also play a significant role, with larger stones being rarer and more sought after. Additionally, the origin of a gemstone can greatly impact its rarity, as certain regions may produce gems that are unique or scarce. Lastly, the demand for a particular gemstone and its availability in the market can further contribute to its overall rarity.
Color and Clarity
Among gemstones, the rarest one is the blue diamond due to its exceptional color and clarity. The stunning blue hue of these diamonds is extremely rare, making them highly sought after by collectors and connoisseurs alike. The intensity and saturation of the blue color are crucial factors in determining their value. Additionally, the clarity of a blue diamond plays a significant role in its rarity. A high-quality blue diamond should have minimal internal flaws or blemishes, allowing for maximum light reflection and brilliance. To further understand the rarity of blue diamonds, consider the following:
1. Only a small percentage of diamonds possess a natural blue color.
2. Blue diamonds often exhibit secondary hues like gray or green, making pure blue specimens even more uncommon.
3. Blue diamonds are predominantly found in South Africa's Cullinan Mine.
4. Blue diamonds can range in size from small to large, but larger stones with intense colors are exceptionally rare.
The combination of extraordinary color and exceptional clarity makes blue diamonds one of the rarest gemstones.
Size and Carat
Blue diamonds come in various sizes and carat weights, making them perfect for anyone looking to add a touch of sparkle to their jewelry collection. The size and carat weight of a blue diamond greatly affects its value and rarity. Larger blue diamonds are incredibly rare and, therefore, more valuable. The largest known blue diamond is the Hope Diamond, weighing an impressive 45.52 carats.
However, smaller blue diamonds can still be highly sought after due to their intense color saturation and unique beauty. When choosing a blue diamond, it's important to consider both the size and carat weight that best suits your preferences and budget. Whether you opt for a large statement piece or a delicate accent stone, blue diamonds are sure to captivate with their mesmerizing hue.
Origin and Rarity
If you're a fan of unique and exquisite jewelry, you'll be intrigued to learn about the origin and rarity of these stunning blue diamonds. Blue diamonds are among the rarest gemstones in the world, coveted for their mesmerizing color and extraordinary beauty. These gems are formed deep within the Earth's mantle under intense pressure and heat, making their creation a true marvel of nature.
Most blue diamonds are found in mines located in South Africa, specifically in the Cullinan Mine, which is renowned for producing some of the most exceptional blue diamonds ever discovered. Due to their scarcity, blue diamonds fetch incredibly high prices at auctions and are often sought after by collectors and connoisseurs who appreciate their uniqueness and exclusivity. Owning a blue diamond is a piece of natural artistry that few can possess.
Demand and Availability
You'll be captivated by the allure and scarcity of these mesmerizing blue diamonds, making them highly sought after by collectors worldwide. Blue diamonds are known for their stunning beauty and rarity, contributing to their high demand in the gemstone market. These exquisite gems are formed deep within the Earth's mantle under intense pressure and heat, causing only a small number to be created over millions of years.
The limited availability of blue diamonds adds to their exclusivity and makes them incredibly valuable. Additionally, their unique color is caused by trace amounts of boron present during the diamond's formation process, further enhancing their desirability. Due to their rarity and breathtaking appearance, blue diamonds continue to be highly coveted by gemstone enthusiasts who appreciate the extraordinary beauty they possess.
The Most Sought-After Gemstone Colors
For sought-after gemstone colors, pink diamonds are at the top of the list due to their rarity and stunning beauty. Vivid blue sapphires also appeal greatly with their deep and captivating hue. Intense red rubies are another highly coveted gemstone color known for their vibrant and fiery appearance. Lastly, emeralds entice with their alluring green shade that is both mesmerizing and timeless.
Pink Diamonds: Rarity and beauty
Pink diamonds, with their breathtaking beauty and unmatched rarity, are like shimmering drops of cotton candy in the world of gemstones. These exquisite gems possess a unique charm that captivates collectors and enthusiasts alike. Here are four reasons why pink diamonds are considered both rare and beautiful:
1. Limited supply: Pink diamonds account for less than 0.1% of all diamonds mined worldwide, making them incredibly scarce.
2. Natural color: Unlike other colored diamonds that can be enhanced through treatments, pink diamonds obtain their stunning hue naturally, resulting from geological forces over millions of years.
3. Intensity levels: Pink diamonds come in various intensity levels ranging from faint to deep shades. The more intense the color, the rarer and more valuable the diamond becomes.
4. Investment potential: Due to their limited supply and increasing demand, pink diamonds are a solid investment option for those seeking long-term value appreciation.
Pink diamonds not only dazzle with their mesmerizing beauty but also remain one of the rarest gemstones on Earth, coveted by collectors around the globe.
Vivid Blue Sapphires
Imagine yourself standing in a sea of vibrant blue as vivid blue sapphires sparkle like shimmering waves beneath the sun. These rare gemstones possess an intense hue that captivates the eye and ignites a sense of wonder. Known for their rich color saturation, vivid blue sapphires are among the most sought-after gemstones in the world.
The rarity of these stunning gemstones lies not only in their striking color but also in their origin. While sapphires can be found in various parts of the world, those with vibrant blue hues are predominantly sourced from Kashmir, Myanmar, and Sri Lanka. The geological conditions present in these regions create the perfect environment for the formation of such exceptional gems.
Due to their scarcity and exquisite beauty, vivid blue sapphires often command high prices at auctions and on the market. Their allure is undeniable, making them a prized possession for collectors and jewelry enthusiasts alike. Whether set into an elegant ring or adorning a pendant, these magnificent gems continue to mesmerize all who behold them.
Intense Red Rubies
Intense red rubies, like fiery embers glowing in the dark, emanate a passionate and captivating energy. These exquisite gemstones are one of the rarest treasures found in nature. With their deep crimson hue and impeccable clarity, they command attention and leave admirers spellbound.
Rubies are formed from a mineral called corundum, infused with traces of chromium which give them their vivid red color. The intensity of this red hue is what sets these stones apart from any other gemstone. Due to their rarity and desirability, intense red rubies are highly sought after by collectors and connoisseurs alike.
The most valuable rubies come from Myanmar (formerly Burma) where they have been mined for centuries. However, today they can also be found in other parts of the world, such as Thailand, Sri Lanka, and Mozambique.
Owning an intense red ruby is not just about possessing a beautiful gemstone; it is about owning a piece of history that has captivated civilizations for centuries. Its allure lies not only in its vibrant color but also in its profound symbolism of love and passion.
Emeralds: Green Allure
Now, let's delve into the mesmerizing world of emeralds: their lush green hue has captivated countless hearts throughout history. These exquisite gemstones have a unique allure distinguishing them from other precious stones. Nestled within their vibrant depths lies a tale of mystery and enchantment.
As you explore the realm of emeralds, you'll discover two fascinating aspects about them:
1. Color: Emeralds possess an intense and radiant green color that ranges from delicate pastel shades to deep forest tones. This captivating spectrum is due to traces of chromium and vanadium found within the stone.
2. Inclusions: Unlike many gemstones, emeralds often contain natural inclusions known as "jardin," which resemble a garden inside the stone. These unique formations are like nature's fingerprints, making each emerald unique.
Emeralds embody nature's elegance and are highly sought after by collectors and connoisseurs alike. Their green allure continues to fascinate and charm, making them a remarkable addition to any jewelry collection.
Famous and Priceless Gemstone Finds
Unearthed in the most unexpected locations, priceless gemstone finds have captivated and awed generations with their dazzling beauty. These famous and priceless gems are not only rare but also hold significant historical and cultural value. Let's delve into some of the most remarkable discoveries.
One of the most renowned gemstone finds is the Hope Diamond, a breathtaking blue diamond weighing an astonishing 45.52 carats. Believed to be originally mined from India, it has a storied past that includes ownership by various European monarchs before landing in the hands of American socialite Evalyn Walsh McLean. Today, it resides at the Smithsonian Institution in Washington, D.C., where millions flock each year to witness its brilliance.
Another extraordinary find is the Cullinan Diamond, discovered in South Africa in 1905. This magnificent gem weighed an incredible 3,106 carats when unearthed, making it the largest diamond ever found. The Cullinan was eventually cut into multiple smaller diamonds, many of which became part of British royal regalia.
The Amber Room holds its special place among priceless gemstone finds. Constructed entirely out of amber panels adorned with gold leaf and mirrors, this masterpiece was once located in Catherine Palace near St. Petersburg, Russia. Regrettably, it disappeared during World War II and remains one of history's greatest mysteries.
These famous and priceless gemstone finds remind us of our planet's awe-inspiring treasures. From breathtaking diamonds to magnificent creations like the Amber Room, these gems continue to captivate us with their enchanting allure while enriching our understanding of history and culture.
The Unveiling of the Rarest Gemstone
With its mesmerizing beauty and captivating allure, prepare to be astounded by the unveiling of a gemstone so precious and extraordinary. The rarest gemstone in the world is the Musgravite. This extraordinary gem was first discovered in 1967 in the Musgrave Ranges of South Australia, hence its name. Known for its stunning deep purple color, Musgravite is an incredibly rare variety of beryllium aluminum oxide.
What makes Musgravite truly exceptional is its scarcity. Only a handful of specimens have ever been found, making it one of the most elusive gemstones on Earth. Its rarity is attributed to a combination of factors, including its limited occurrence in nature and the difficulty in extracting it from the earth's crust.
Musgravite's captivating allure lies not only in its scarcity but also in its remarkable optical properties. With proper cutting and polishing, this gem can exhibit a phenomenal brilliance that rivals even that of diamonds. Its rich purple hue adds to its overall appeal, giving it an exquisite and regal appearance.
Due to its extreme rarity, Musgravite has become highly sought after by collectors and enthusiasts alike. The few existing specimens are considered priceless treasures that are rarely seen on the market. When they do appear for sale or auction, they command staggering prices per carat due to their uniqueness.
The unveiling of Musgravite brings forth a gemstone so precious and extraordinary that it captivates all who lay eyes upon it. Its rarity, combined with its mesmerizing beauty, makes it truly one-of-a-kind. Whether you are an avid collector or simply appreciate fine gems, encountering this remarkable stone will undoubtedly leave you astounded by its magnificence.
Frequently Asked Questions
How are gemstones formed?
Gemstones are formed deep within the Earth's crust. They are created through immense heat and pressure over millions of years. This process occurs in specific geological environments, such as magma chambers or sedimentary rocks. Gemstones can form from minerals that crystallize under these conditions, resulting in their unique beauty and hardness. Understanding how gemstones are formed allows us to appreciate their rarity and value in the world of precious stones.
What are some common factors that affect the value of gemstones?
Some common factors that affect the value of gemstones include rarity, color, clarity, cut, and carat weight. Rarity plays a significant role in determining the value of a gemstone, as rare gems are more highly sought after. The color of a gemstone also influences its value, with vibrant and intense colors being more desirable. Clarity refers to inclusions or blemishes within the gemstone, and stones with higher clarity are considered more valuable. The cut of a gemstone affects its brilliance and overall appearance, while carat weight measures its size.
Which gemstone colors are the most popular among collectors?
The most popular gemstone colors among collectors vary, but some top choices include deep blue sapphire, vibrant green emerald, and fiery red ruby. These gemstones are highly sought after for their rich hues and exceptional beauty. Collectors value gemstones that display intense and vivid colors, considered rare and valuable. The allure of these colors, combined with the rarity and quality of the stones themselves, make them a favorite among collectors worldwide.
What are examples of famous gemstone discoveries throughout history?
Throughout history, there have been several famous gemstone discoveries that have captivated the world. One notable example is the Hope Diamond, a rare blue diamond with a fascinating history dating back to the 17th century. Another iconic gemstone discovery is the Cullinan Diamond, the largest gem-quality diamond ever found. Additionally, the Star of India, a mesmerizing blue star sapphire, holds great historical significance. These renowned gemstones continue to amaze and inspire collectors and enthusiasts alike.
How was the rarest gemstone unveiled to the public?
To unveil the rarest gemstone to the public, a careful and well-planned process is typically followed. First, experts conduct thorough research and analysis to verify its authenticity and uniqueness. Once confirmed, the gemstone is often showcased in exclusive exhibitions or auctions attended by collectors, gem enthusiasts, and renowned jewelers. Extensive media coverage and marketing campaigns generate awareness among potential buyers. Finally, the gemstone is made available through trusted dealers or luxury jewelry brands.
You have now learned about the rarest gemstone in the world. From its origins and the factors that determine its rarity to the most sought-after colors and famous finds, your knowledge on this subject is commendable. The unveiling of such a precious gemstone is a momentous event that leaves us in awe of nature's beauty. Remember, these gems are not only valuable but also hold great sentimental value to those who possess them. Keep exploring the fascinating world of gemstones!
We hope this blog post was helpful for you. If you want to read informative blogs regarding gemstones, visit Living by Example.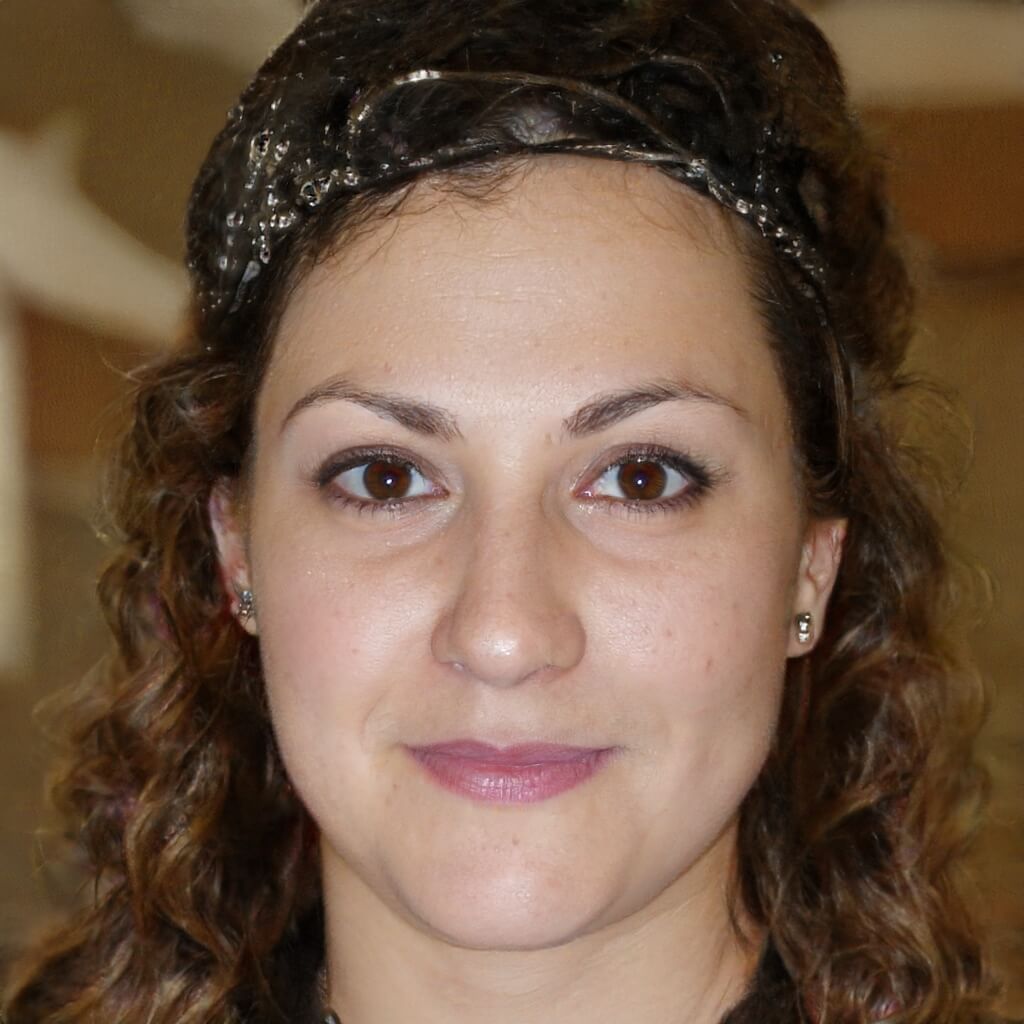 Co-Founder, Editor-In-Chief
Cynthia met Brian during one of their aid work on Typhoon Katrina, and they have been inseparable since. They both believe that Living By Example could be the best platform there is to write about subjects that will help people connect with others and give them a deeper understanding of different societies and cultures.