When cleaning jewelry, it's crucial to do it safely and effectively. Proper cleaning can make your jewelry look as good as new, whether dealing with precious gemstones, gleaming gold, or shimmering silver. This blog will show you how to clean jewelry and keep it pristine.
General Cleaning Tips and Supplies Needed
Regular cleaning is essential to keep your jewelry looking its best and maintain its shine. However, not all jewelry can be treated the same way, and using the right cleaning supplies is crucial.
Soft Cloth or Paper Towels
The soft cloth provides a smooth and even surface for wiping away dirt, oils, and grime that can accumulate on your jewelry. Choose a lint-free cloth to avoid leaving behind fibers on your jewelry. Working exceptionally well for this purpose, cleaning experts recommend microfiber cloths as part of your jewelry cleaning habits.
You'll need a soft cloth or paper towel to clean your jewelry. These are essential for wiping away dirt and grime from your pieces. Ensure they are clean and free from abrasive particles that might scratch the jewelry's surface.
Warm or Lukewarm Water
Warm or lukewarm water is your best friend in the jewelry cleaning process. It helps loosen dirt and debris while being gentle on your precious pieces. Avoid using hot water, as it can damage certain types of jewelry, especially those with delicate gemstones.
To prepare the lukewarm water for cleaning, run the tap until it reaches a comfortably warm temperature. You don't need it to be hot; just ensure that it's soothing to the touch. Too hot water can lead to soap residues adhering to your jewelry, creating another cleaning challenge.
Mild Soap/Dish Soap/Mild Detergent
A mild cleaning solution is essential to tackle the oils and residues that can accumulate on your jewelry. You can create this solution using mild soap, dish soap, or detergent. These products effectively break down and remove dirt without harming your jewelry's integrity.
Mix it with the warm water to create a cleaning solution. Remember to use a soap that doesn't contain harsh chemicals. You only need a few drops to create an effective solution. Too much soap can leave behind residues that are challenging to remove.
Soft Toothbrush (Optional)
A soft toothbrush can be a handy addition to your jewelry cleaning toolkit for those intricate designs or pieces with hard-to-reach areas. However, it's essential to exercise caution when using a toothbrush. Ensure that the toothbrush's bristles are indeed soft and not abrasive. Using a toothbrush with hard bristles can scratch and damage your jewelry.
When using a soft toothbrush, be gentle in your approach. Lightly scrub the areas that require extra attention, but avoid excessive force. The toothbrush can help you get into crevices, clean intricate patterns, or address hard-to-reach spots, providing a more thorough cleaning process.
Why Cleaning Jewelry Is Important
Now that you've gathered your supplies, it's time to understand why cleaning jewelry is important. Properly cleaning your jewelry is essential for several reasons:
Maintain Sparkling Appearance: Over time, jewelry accumulates oils, dirt, and grime from daily wear. These elements can dull the shine and luster of your jewelry. Cleaning your jewelry regularly restores its original, sparkling appearance. Whether it's a dazzling diamond ring or a cherished family heirloom, keeping it clean ensures it continues to shine and catch the eye.

Prevent Damage: Dirt and debris aren't just cosmetic issues; they can lead to physical damage. Abrasive particles can scratch the surface of your jewelry, leaving it marred and worn. Cleaning your jewelry removes these harmful particles and prevents the need for more extensive repairs down the road. Proper maintenance can extend the lifespan of your jewelry and save you from costly restoration work.

Hygiene Matters: Jewelry, especially rings, comes into contact with your skin regularly. As a result, it can accumulate bacteria, germs, and other impurities. Neglecting to clean your jewelry can lead to health concerns, skin irritation, or allergic reactions. By cleaning your jewelry, you preserve its appearance and ensure it remains hygienic and safe.

Showcase Your Style: Your jewelry is an extension of your personality and style. Clean, well-maintained pieces make a strong statement. When you wear clean jewelry, you express your style and a sense of pride in your possessions. So, don't let dirt and grime dull your style. Keep your jewelry clean and make it a reflection of your unique taste.
Types of Jewelry
Jewelry comes in many forms and materials, each with unique charm and elegance. However, regardless of the type of jewelry you possess, regular cleaning is a universal necessity to maintain its allure and longevity.
Gold Jewelry
Gold jewelry is renowned for its timeless beauty. Cleaning gold jewelry is a simple yet essential process to maintain its timeless beauty and shine. Gold jewelry accumulates oils, dirt, and grime over time, which can dull its luster. To restore its radiant appearance, here are the steps:
Create a soapy solution using mild detergent and warm water.

Soak the gold jewelry for a few minutes.

Gently scrub with a soft brush, paying attention to crevices.

Rinse in lukewarm water and pat dry with a soft cloth.
Regular cleaning not only preserves the aesthetics of your gold jewelry but also ensures its longevity and value, making it an essential practice for any jewelry lover.
Silver Jewelry
Cleaning silver jewelry is vital to maintain its shine and prevent tarnishing. Jewelries like silver can tarnish over time due to exposure to air and moisture. To restore its brilliance, a simple yet effective method involves:
Make a paste of baking soda and water.

Apply the paste to the tarnished areas and gently rub with a soft cloth.

Rinse with warm water and dry thoroughly to prevent water spots.
Diamond Jewelry
Cleaning diamond jewelry is a meticulous yet rewarding process, as it allows these precious gemstones to sparkle brilliantly. It demands special care to maintain its brilliance:
Mix mild dish soap with lukewarm water to create a gentle cleaning solution.

Submerge the diamond jewelry in the soapy water mixture to break down impurities.

Use a soft toothbrush with care to ensure a thorough clean for hard-to-reach areas around the setting.

Rinse the jewelry under lukewarm water to remove all soap residues.

After rinsing, use a soft cloth to gently pat the jewelry dry, revealing the diamond's pristine brilliance.
Gemstone Jewelry
Gemstones like sapphires and rubies can also accumulate dirt. Different gemstones like opal have varying levels of hardness and sensitivity, so it's important to use a gentle touch. Here's how to clean jewelry like gemstone:
Create a soapy solution using mild detergent and warm water.

Submerge the gemstone jewelry in the cleaning solution quickly to loosen dirt and residues.

Gently scrub the jewelry with a soft brush.

Be cautious with porous stones like opals while pat drying. They require special care.
Other Types of Metal/Jewelry
Cleaning other types of jewelry, which may include mixed metals or costume jewelry, demands a thoughtful and cautious approach:
Start by testing a small, inconspicuous area of the jewelry to ensure the cleaning solution won't harm the piece.

Gently clean the jewelry using a soft cloth to avoid scratching or damaging the surface.

Apply a soft-bristle brush gently for areas requiring more attention to avoid abrasion.

After cleaning, ensure the jewelry is thoroughly dry to prevent water spots or residue.
Remember, while these pieces may not have the same intrinsic value as fine jewelry, proper cleaning, and care can extend their lifespan and preserve their sentimental or aesthetic worth.
FAQs
How often should I clean my jewelry?
It depends on how frequently you wear it. For everyday jewelry, a monthly cleaning is ideal. Pieces worn less often can be cleaned before wearing.
Can I clean all types of jewelry using the same method?
No, different jewelry materials require different cleaning methods. Always use the appropriate method for each type.
Is it safe to use an ultrasonic jewelry cleaner?
Ultrasonic cleaners can be safe for some jewelry but may not be suitable for all pieces. Read the manufacturer's instructions and consult a jeweler if in doubt.
How can I prevent my jewelry from tarnishing or getting dirty too quickly?
Store your jewelry in a cool, dry place, and avoid direct sunlight. Avoid exposing it to harsh chemicals or abrasive materials.
Keep Your Jewelry Sparkling: How to Clean Jewelry
Cleaning your jewelry is a simple yet vital task that can help preserve its beauty and value. Following the right techniques and using the appropriate supplies ensures your jewelry remains a source of pride and admiration for years. So, don't hesitate—give your jewelry the care it deserves and keep it sparkling for all to see.
By pursuing your interest in jewelry and developing the necessary skills, you can build a successful career while staying true to your passion. Explore work-from-home opportunities in the field and take a transformative step towards improving your financial well-being. Learn about your options from our blogs at Living By Example.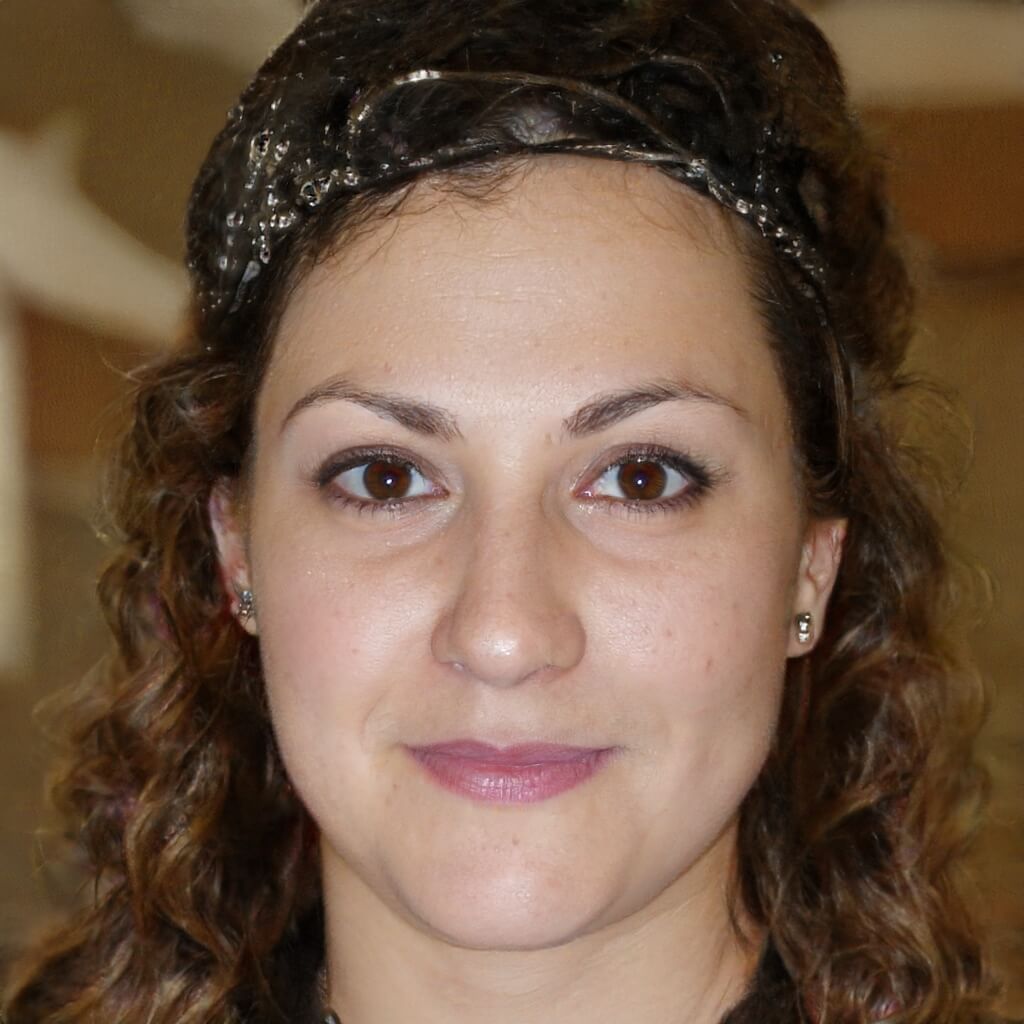 Co-Founder, Editor-In-Chief
Cynthia met Brian during one of their aid work on Typhoon Katrina, and they have been inseparable since. They both believe that Living By Example could be the best platform there is to write about subjects that will help people connect with others and give them a deeper understanding of different societies and cultures.