October's birthstone holds a rich history and symbolism that dates back centuries. We will delve into its origins and uncover the hidden meanings behind it. Additionally, we will examine the unique characteristics and properties of this gemstone, shedding light on why it is so highly regarded.
Furthermore, we will showcase popular jewelry designs featuring October's gemstone, inspiring you for your next accessory purchase or a meaningful gift for someone special. Lastly, we cannot forget to discuss how to properly care for this precious stone to ensure its longevity and brilliance.
Opal: The Birthstone of October
You'll be captivated by the mesmerizing beauty of October's birthstone. The birthstone for this enchanting month is none other than the opulent and mysterious opal. With its captivating play of colors, opal has long been revered as a symbol of hope, purity, and truth.
Opals are known for their unique ability to reflect a spectrum of hues. From fiery reds to vibrant blues and everything in between, these gemstones possess an ethereal quality that is truly mesmerizing. Each opal is a one-of-a-kind masterpiece, with no two stones ever being exactly alike.
The origin of the name "opal" can be traced back to ancient Greece, where it was called "opallios," meaning "to see a change in color." This name perfectly encapsulates the essence of this extraordinary gemstone. When light interacts with the internal structure of opal, it diffracts and refracts, resulting in an iridescent display that seems to dance before your eyes.
Opals have been highly regarded throughout history for their supposed mystical properties. Ancient civilizations believed these gemstones possessed magical powers and could bring good fortune to their owners. They were also thought to enhance creativity and stimulate inspiration.
When choosing an opal as a birthstone for October or simply as a stunning piece of jewelry, you will find various types available. From white opals with subtle flashes of color to black opals with intense rainbow patterns, there is something for every personal taste.
Embrace the allure and splendor of October's birthstone – let the opal cast its spell on you with its enchanting playfulness and timeless elegance.
History and Symbolism of October's Gemstone
Discover the rich history and captivating symbolism behind October's enchanting birthstone. The gemstone for this month is opal, a stone that has been admired for centuries for its beauty and mystique. Here are five fascinating facts about opals:
1. Opals have a long history of being cherished by various cultures. In ancient Rome, they were believed to bring good luck and prosperity. In ancient Greece, they were associated with love and hope.
2. Opals are known for their unique play-of-color, which refers to the mesmerizing flashes of light and color seen within the stone. This phenomenon occurs due to the way silica spheres diffract light.
3. The name "opal" comes from the Greek word "opallios," meaning "to see a change in color." This aptly describes one of the most distinctive features of opals.
4. Opals are often considered symbols of creativity and inspiration. They are believed to enhance imagination and help individuals express their true selves.
5. Throughout history, opals have been thought to possess various mystical properties. Some believed that they could provide protection against evil spirits, while others saw them as symbols of purity and innocence.
Opals continue to captivate people today with their shimmering beauty and rich symbolism. Whether you wear an opal as a birthstone or simply appreciate its allure, it is undeniable that this gemstone holds a special place in history and our hearts. So next time you gaze upon an opal's ethereal glow, take a moment to appreciate the centuries-old traditions and beliefs that surround this enchanting gemstone
Characteristics and Properties of October's Gemstone
Immerse yourself in the captivating world of opals as you explore their unique characteristics and mesmerizing properties. Opals are one of nature's most remarkable gems, known for their stunning play of colors and ethereal beauty. These gemstones possess a distinct charm that has fascinated humans for centuries.
One of the most exceptional characteristics of opals is their iridescence, which creates a dazzling display of vibrant hues. This phenomenon occurs due to the structure of opal's microscopic silica spheres, causing light to diffract and refract, resulting in a mesmerizing play of colors. From fiery reds to shimmering blues and vibrant greens, opals offer an ever-changing kaleidoscope that captures the imagination.
Opals also have a unique property called "opalescence," where they can exhibit a milky or pearly appearance when viewed from certain angles. This effect adds depth and intrigue to these already enchanting gemstones.
In addition to their visual allure, opals are also believed to possess various metaphysical properties. They are often associated with hope, love, and loyalty, making them popular choices for jewelry pieces with sentimental value. Opals enhance creativity and inspire originality, making them cherished by artists and writers alike.
When caring for your opal gemstone, it is important to note that they have relatively low hardness compared to other gems. To prevent scratches or damage, it is recommended to store them separately from other jewelry items and avoid exposing them to extreme temperature changes or harsh chemicals.
Exploring the characteristics and properties of October's birthstone – opal – allows us to appreciate its extraordinary beauty even more deeply. Its iridescence, opalescence, and symbolic meanings make it a truly captivating gemstone that continues to captivate hearts worldwide.
Popular Jewelry Designs Featuring October's Gemstone
Get ready to feast your eyes on a stunning array of jewelry designs that showcase the mesmerizing beauty of opals. Opals are the birthstone for October and are known for their unique play-of-color, a phenomenon where the gemstone displays flashes of different colors as it catches the light. This captivating characteristic makes opals an excellent choice for jewelry that demands attention and leaves a lasting impression.
Popular jewelry designs featuring October's gemstone range from delicate earrings to statement necklaces, each highlighting the enchanting allure of opals in its way. These popular jewelry designs not only highlight the natural beauty of October's gemstones but also provide versatility in styling options. Whether you prefer understated elegance or bold statements, there is an opal jewelry design that will suit your taste. Embrace the magic of October's birthstone by incorporating one of these stunning pieces into your collection today!
How to Take Care of October's Gemstone
Take good care of your opal jewelry to ensure its long-lasting beauty and shine. Opals are delicate gemstones that require special attention and care. Here are some tips on how to properly care for your October birthstone:
1. Avoid exposing your opal jewelry to extreme or sudden temperature changes. Opals are sensitive to heat and cold, which can cause them to crack or lose their vibrant colors. It's best to remove your opal jewelry before taking a hot shower or going swimming in cold water.
2. Keep your opals away from chemicals and harsh substances. Chemicals such as chlorine, detergents, and perfumes can damage the gemstone's surface and dull its appearance. Be sure to remove your opal jewelry when cleaning products or applying lotions.
3. Store your opal jewelry properly when you're not wearing it. Opals are relatively soft gemstones that can easily get scratched or chipped. To prevent any damage, store your opals separately from other harder gemstones like diamonds or sapphires. You can use a soft cloth pouch or a lined jewelry box with individual compartments.
4. Clean your opal jewelry regularly but gently. Use a mild soap diluted in lukewarm water and a soft brush to clean the gemstone's surface. Avoid scrubbing too hard, as this can cause scratches. After cleaning, rinse thoroughly with clean water and pat dry with a soft cloth.
By following these simple care instructions, you can enjoy the natural beauty of your opal jewelry for years to come. Remember, proper maintenance is key to preserving the lustrous glow of this mesmerizing gemstone.
Frequently Asked Questions
Are there any alternative gemstones associated with October?
Yes, there are alternative gemstones associated with October. In addition to the primary birthstone, which is opal, another gemstone that is often connected to October is tourmaline. Tourmaline comes in various colors and can range from pink to green and even black. It is believed to promote creativity and enhance energy flow. So, if you're looking for an alternative gemstone for October, consider tourmaline as a beautiful option.
Can October's gemstone be used for engagement rings or wedding bands?
Yes, October's gemstone, the opal, can certainly be used for engagement rings or wedding bands. The opal is a beautiful and unique gemstone known for its play of colors, which can add a touch of enchantment to any piece of jewelry. However, it's important to note that opals are relatively soft compared to other gemstones, so they may require extra care and caution when worn daily. Nonetheless, an opal engagement ring or wedding band would make a truly special and captivating choice.
Are there any celebrities who have embraced October's gemstone?
Yes, there are several celebrities who have embraced October's gemstone. For example, actress Julia Roberts has been seen wearing opal jewelry numerous times. Singer Katy Perry also has a fondness for opals and has been spotted wearing opal rings and necklaces at various events. Additionally, model and actress Cara Delevingne has showcased her love for opals by wearing opal earrings and bracelets on the red carpet. These celebrities' choice to embrace October's gemstone showcases its beauty and versatility as a popular choice in the jewelry world.
What unique and creative ways to incorporate October's gemstone into home decor?
Incorporating October's gemstone, the opal, into your home decor can add a touch of elegance and uniqueness. Consider using opal-inspired wallpapers or textiles with intricate patterns reminiscent of the stone's iridescent hues—display opal jewelry in decorative trays or glass cases to showcase their beauty. Opt for opalescent lighting fixtures or mirrors to create a captivating ambiance. Additionally, you could incorporate opal-colored accents like pillows, vases, or artwork to enhance the overall aesthetic of your space.
Are there any superstitions or beliefs surrounding October's gemstone?
In addition to its stunning beauty, opal has long been associated with various superstitions and beliefs. It is believed to bring good luck and protect against evil spirits. However, there are some superstitions surrounding opal that caution against wearing it unless it is your birthstone. This belief stems from the idea that opals can bring bad luck to those not born in October. Although these beliefs may vary, they add an intriguing aspect to the allure of this gemstone.
October's gemstone, the opal, holds a rich history and symbolism. Its mesmerizing play of colors and unique characteristics make it a popular choice for jewelry designs. Whether you opt for an opal ring, necklace, or earrings, taking proper care of this gemstone is essential to maintain its beauty and durability. Regular cleaning and storing in a safe place will ensure that your opal jewelry remains radiant for years. Embrace the enchanting allure of October's birthstone and let it adorn you with elegance.
For more details and reading more about gem stones, visit Living By Example.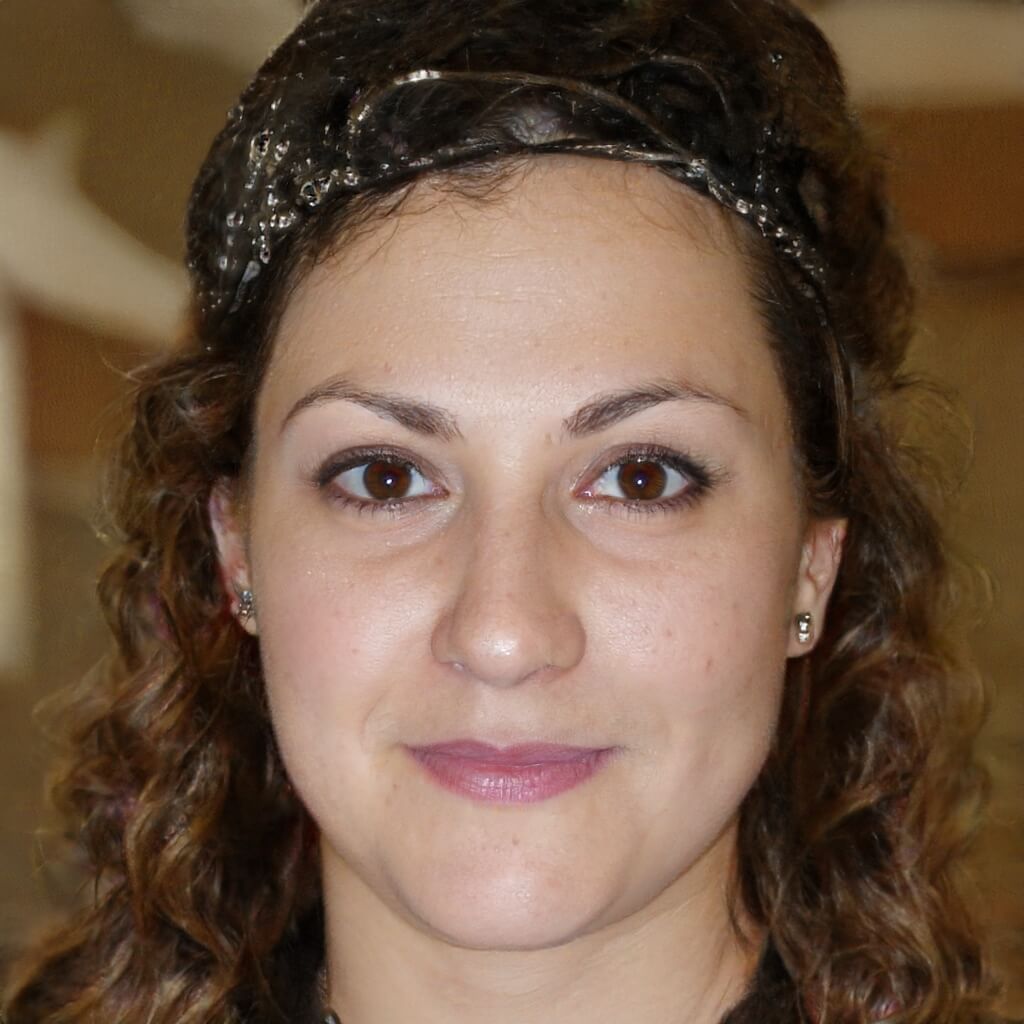 Co-Founder, Editor-In-Chief
Cynthia met Brian during one of their aid work on Typhoon Katrina, and they have been inseparable since. They both believe that Living By Example could be the best platform there is to write about subjects that will help people connect with others and give them a deeper understanding of different societies and cultures.