In the radiant world of blue gemstones, blue topaz commands a special reverence. Its crystalline hue, akin to a clear winter sky, evokes feelings of tranquility and wonder. Often, one is led to question: what month is blue topaz associated with? The stone's rich blue is reminiscent of December, a month known for its cool, reflective ambiance. As we traverse this narrative, we delve deeper into the tales and allure of December's birthstone, the blue topaz.
Birthstones: A Historical Overview
Birthstones, precious gems associated with each month, have roots in ancient history. The tradition stems from the biblical Aaron's breastplate, which bore twelve stones symbolizing Israel's tribes. Later, these stones were linked to zodiac signs, and eventually, the months of the Gregorian calendar. Today, they carry with them a heritage, symbolizing specific qualities and energies corresponding to their month.
Blue Topaz: The Crown Jewel of December
As the curtain falls on the year, December emerges with its winter charm, and with it comes its gem, the blue topaz. Symbolizing clarity, calm, and the allure of frosty mornings, it resonates with those lucky enough to be born in this month.
Historical Significance of Blue Topaz
Dating back to ancient times, blue topaz has been a gem of fascination. The Egyptians believed it to possess protective qualities, guarding against harm. The Romans, on the other hand, associated it with their god Jupiter and believed it held the power to improve eyesight.
Blue Topaz Across Cultures
In India, blue topaz was often placed near the throat chakra to enhance communication. African legends spoke of it as a healing stone, offering protection. In Western traditions, it's seen as a bringer of luck and love, sometimes used as a talisman to protect travelers.
The Spectrum of Blue: Different Shades of Blue Topaz
Beyond its classic sky-blue, blue topaz surprises many with its range. The pale, almost ethereal, Sky Blue; the richer, deeper London Blue; and the vibrant Swiss Blue each tell a unique tale of earth's artistry and human enhancement techniques.
Mining and Geographic Distribution
Extracted from the heart of the earth, blue topaz originates from regions like Brazil, known for its vast gem reserves, to the Ural Mountains of Russia. These locations, with their unique geology, provide a cradle for this mesmerizing gem to form.
Blue Topaz in Jewelry Design
Jewelers and artisans have long favored blue topaz for its versatility. Whether it graces the centerpiece of a regal necklace or sits delicately on an engagement ring, its shades add sophistication and a touch of nature's brilliance to any design.
Caring for Blue Topaz Jewelry
Though robust, blue topaz requires care. Regular cleaning using lukewarm soapy water can keep its shine intact. One should avoid exposure to harsh chemicals or prolonged sunlight. Its hardness shields it from easy scratches, yet it's wise to store pieces separately.
Metaphysical Properties of Blue Topaz
Beyond its aesthetic charm, blue topaz is often sought in the realm of crystal healing. Advocates believe it enhances one's communicative abilities, aids in meditative practices, and brings clarity in decision-making. It's also said to inspire creativity and improve one's focus.
FAQ Section
Is natural blue topaz rare?
Indeed, most blue topaz in the market undergoes treatment to achieve its distinctive blue. Naturally blue topaz is a rarity.
What makes blue topaz different from aquamarine?
While both showcase splendid blue hues, they differ in their chemical compositions and sometimes in their optical characteristics.
Is natural blue topaz rare?
Indeed, while topaz is common, the naturally blue variant is rare. Most blue topaz in the market undergoes treatment to achieve its vibrant hue.
What makes blue topaz different from aquamarine?
Both exhibit captivating blue hues, but they differ in chemical compositions. Blue topaz is a silicate mineral of aluminum and fluorine, while aquamarine belongs to the beryl family.
How is blue topaz treated to achieve its color?
Blue topaz often undergoes irradiation followed by heat treatment. This process intensifies its blue color and can produce different shades, ranging from light sky blue to the deeper London Blue.
Is blue topaz durable enough for everyday wear?
With a Mohs hardness of 8, blue topaz is relatively durable. However, care should be taken to avoid sharp blows that might cause it to chip.
What is the most valuable shade of blue topaz?
The deep, intense shade known as London Blue is often considered the most valuable due to its rich hue and relative rarity in high-quality specimens.
How should I clean my blue topaz jewelry?
It's best to use mild soapy water and a soft brush. Avoid ultrasonic cleaners and harsh chemicals as they might damage the gem.
Does blue topaz have any spiritual or metaphysical properties?
Many cultures and crystal enthusiasts believe blue topaz to enhance communication, focus, and provide clarity. Some also consider it a stone that brings peace and healing energy to its wearer.
Are there any historical figures or legends associated with blue topaz.
Throughout history, blue topaz has been associated with various myths. Ancient Greeks believed it bestowed strength to its wearer, while the Egyptians saw it as a protector against harm.
Conclusion: The Resplendent Legacy of Blue Topaz
In our exploration to uncover the mysteries of the question, "What month is blue topaz?", we've embarked on a journey through time, traversed cultures, and delved deep into the heart of the Earth itself. But what stands out most prominently about blue topaz is not just its association with the month of December. It's the stories, beliefs, and emotions that have enveloped this gemstone for millennia.
Blue topaz, with its tranquil hues reminiscent of clear blue skies and the deep oceans, encapsulates the very essence of serenity and contemplation. The same skies that have inspired poets and thinkers for centuries, and the oceans that have been at the center of countless legends and explorations. This gem serves as a testament to nature's unparalleled artistry, capturing the brilliance of the world around us in its crystalline structure.
From the bustling bazaars of ancient civilizations to the elegant boutiques of today's metropolises, blue topaz has endured as a symbol of beauty, clarity, and elegance. It's not just a stone; it's a fragment of history, a piece of art, and a reservoir of natural energy.
As we draw parallels with mood rings, the comparison becomes ever more fascinating. Mood rings, with their color-shifting magic, encapsulate the ever-changing human emotions. Blue topaz, on the other hand, remains constant in its hue, much like the unwavering spirit of those born in December. While mood rings reflect our transient states, blue topaz reminds us of the timeless beauty and depth of human experience.
So, as we close this chapter on blue topaz, we realize it's more than just December's birthstone. It's a gem that bridges the gap between the ancient world and modernity, between art and science, and between the heart and the mind. It's a celebration of the wonders of nature and the myriad ways in which we, as a civilization, cherish and revere them.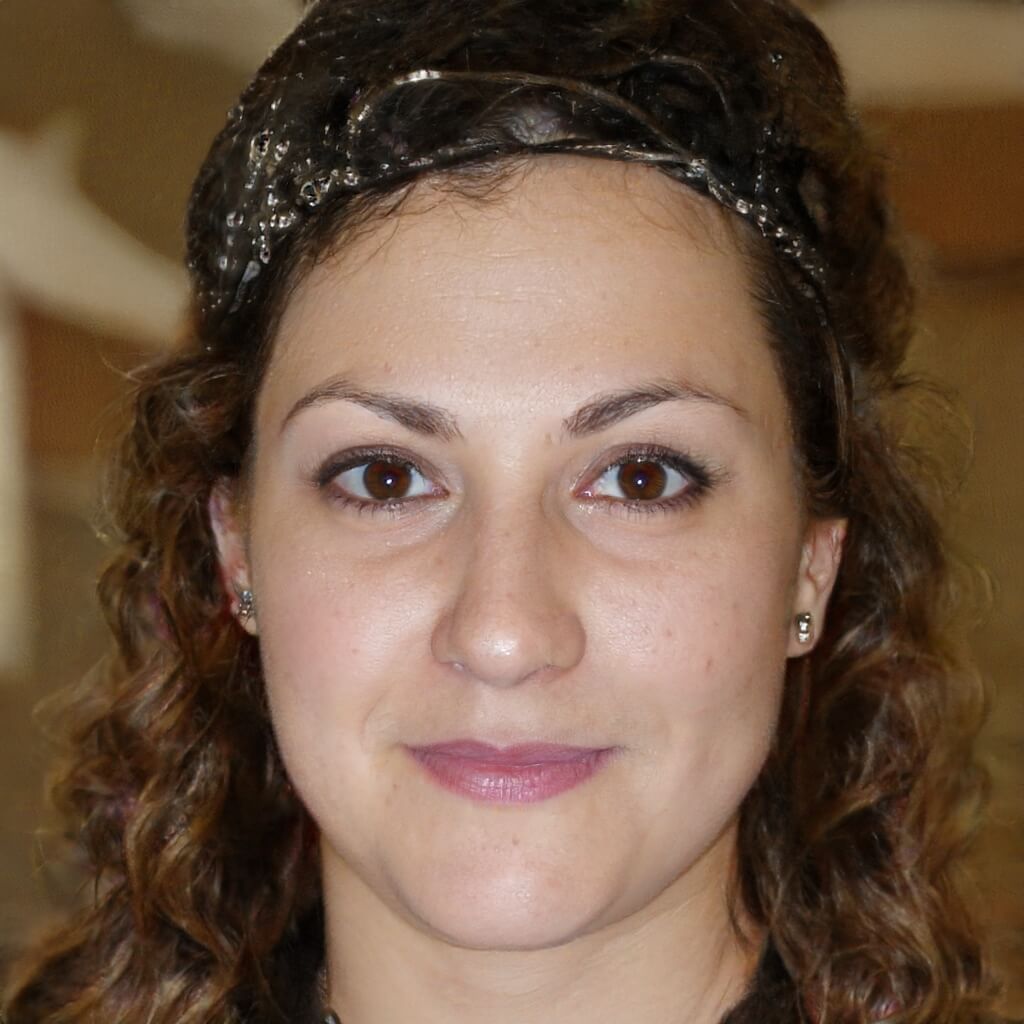 Co-Founder, Editor-In-Chief
Cynthia met Brian during one of their aid work on Typhoon Katrina, and they have been inseparable since. They both believe that Living By Example could be the best platform there is to write about subjects that will help people connect with others and give them a deeper understanding of different societies and cultures.