Gold necklaces are not just exquisite accessories; they also represent financial investment opportunities. Sustaining their pristine appearance is imperative to safeguard this investment. This blog will delve deep into the technical aspects of how to clean gold necklace. We'll explore the rationale behind cleaning, the tangible advantages, the intricate distinctions among various types of gold necklaces, and the precise techniques for maintaining their brilliance.
Purpose of Cleaning Jewelry
Cleaning your gold necklace serves many technical purposes that transcend aesthetic considerations. Foremost, it is essential for preserving the economic value of your investment. Over time, environmental factors such as pollution, dust, and skin oils can dull the necklace's shine. Regular cleaning helps in removing these contaminants and can also prevent tarnish and corrosion, further ensuring the necklace's longevity. Additionally, routine cleaning is pivotal to extending the lifespan of your jewelry. Not knowing how to clean gold necklaces can lead to the accumulation of dirt and sweat, which can cause discoloration and deterioration. Furthermore, thorough cleaning is essential for personal hygiene, as jewelry can accumulate bacteria and germs over time. Well-maintained jewelry can significantly enhance your overall presentation.
Benefits of Cleaning Gold Necklace
Beyond the superficial allure, meticulously cleaning your gold necklace yields tangible advantages. Routine cleaning prevents tarnish and corrosion, consequently retaining the necklace's impeccable condition. This is especially vital for solid gold necklaces, which are particularly susceptible to tarnishing. It's not just about aesthetics; tarnish can weaken structural integrity in the long run.
Furthermore, it mitigates the risk of skin irritation stemming from the accumulation of dirt and sweat, an often overlooked aspect of jewelry maintenance. The accumulation of dirt and sweat can lead to skin issues, and keeping your gold necklace clean can prevent this. In high-stakes professional settings, attention to grooming and presentation can be decisive, as communicative appearances can influence impressions.
Types of Gold Necklace
Before cleaning, one must acquaint oneself with the various gold necklaces available. This knowledge equips you to tailor your cleaning regimen to the specific nature of your necklace. Several prevalent types include:
Solid Gold
Solid gold necklaces are the epitome of purity and elegance. These necklaces are exclusively composed of gold, typically at purity levelsof 14k or 18k. Their durability is well-regarded, but they demand gentle yet precise care to maintain their brilliance. Solid gold necklaces are prized for their intrinsic value, directly tied to their gold content. Consequently, the cleaning process for solid gold necklaces is relatively straightforward. There is minimal risk of damaging the piece during cleaning; the key is preserving its lustrous surface.
Gold-Plated
Gold-plated necklaces offer an affordable option compared to solid gold. These necklaces comprise a base metal core enveloped by a thin layer of gold. While they present an attractive appearance, they require specific care to preserve the integrity of the gold plating. The challenge with gold-plated necklaces is the potential for the gold layer to wear off or tarnish over time, exposing the base metal beneath. Cleaning must be gentle and meticulous to maintain the necklace's appearance and value to avoid harm to the thin gold layer.
Vermeil (Gold-Plated Sterling Silver)
Vermeil necklaces strike a balance between luxury and affordability. They feature a sterling silver core with a thicker layer of gold coating. This combination provides the elegance of gold while leveraging the cost-effectiveness of silver. However, cleaning vermeil necklaces requires a more careful approach. Sterling silver is more susceptible to tarnish than solid gold, and abrasive cleaning methods can harm the silver core. Therefore, the cleaning process must focus on preserving the gold layer while exercising caution not to damage the underlying silver.
Gold Filled (Metal Alloy with Thick Layer of Gold)
Gold-filled necklaces offer the best of both worlds, combining the durability of a core metal alloy with the abundant appearance of gold. These necklaces have a substantial layer of gold bonded to the surface, creating a durable and long-lasting piece of jewelry. Cleaning gold-filled necklaces must be executed with precision. While the gold layer is thicker than in gold-plated necklaces, it is still essential to employ gentle cleaning methods to avoid abrasive actions that could wear down the gold layer over time. Proper care ensures that these necklaces maintain their stunning appearance.
Rolled Gold Plate (Thin Layer of Gold Over Brass or Copper)
Rolled gold plate necklaces are a cost-effective way to enjoy the aesthetic appeal of gold jewelry. They feature a slender layer of gold tightly bonded to a base of brass or copper. However, it's crucial to be aware of the delicate nature of the thin gold layer. Harsh or abrasive cleaning methods can quickly wear away the gold layer, exposing the base metal beneath. Thus, when cleaning rolled gold plate necklaces, it is imperative to employ gentle techniques to preserve the integrity of the gold layer and maintain the necklace's appearance.
Understanding these distinct types of gold necklaces allows you to approach their cleaning with technical precision. It is essential to adapt your cleaning method to the specific characteristics of your necklace, ensuring that you preserve its beauty, value, and longevity. Whether you own a solid gold masterpiece, an elegant vermeil piece, or a budget-friendly gold-plated or rolled gold plate necklace, your attention to detail in the cleaning process will help you cherish these pieces for years.
Basic Cleaning for All Types of Gold Necklace
Irrespective of your gold necklace's type, the fundamental cleaning protocol comprises these precise steps:
Gentle Cleaning Solution: Combating warm water with mild dish soap will form a cleaning solution. Submerge the necklace in this solution briefly to loosen dirt and grime. The warm water helps dissolve oils and debris, while the mild dish soap is gentle enough not to harm the necklace.

Soft Brush: Employ a soft-bristle toothbrush or a jewelry cleaning brush for precise and gentle scrubbing. Pay meticulous attention to crevices and intricate details where dirt can accumulate. Avoid using brushes with stiff bristles, as they can scratch the metal.

Rinsing and Drying: Rinse the necklace with clean water to eliminate residual soap. Subsequently, pat it dry meticulously with a soft, lint-free cloth. Rinse thoroughly to remove any soap residue that could leave streaks or dull the metal's shine. Drying the necklace thoroughly is essential to prevent water spots.

Polishing: If your gold necklace has experienced a reduction in its luster, you can employ a specialized jewelry polishing cloth or a dedicated gold polish. These products are designed to restore the shine and remove minor surface scratches. However, exercise caution when using polishes, especially on gold-plated or vermeil necklaces, as overuse can lead to removing the gold layer.
FAQs
How frequently should I clean my gold necklace?
The cleaning frequency is contingent on your necklace's frequency of use. For daily wear, cleaning every few weeks is the technical recommendation, while sporadic wearers may clean their necklaces before each use. Daily wear exposes the necklace to more environmental factors, such as sweat and pollution, requiring frequent cleaning. Infrequent wearers may only need to clean their necklaces less often, but cleaning before wearing is essential to ensure they're free from dust and debris.
Can commercial jewelry cleaners be safely used for gold necklaces?
Yes, commercial jewelry cleaners can be employed, provided they are compatible with the specific type of your gold necklace. Always adhere to the manufacturer's technical guidelines. Many commercial jewelry cleaners are formulated for specific types of jewelry, including gold. However, reading the product's label ensures it fits your necklace type. For instance, a cleaner designed for solid gold may not be suitable for gold-plated or vermeil necklaces.
Are ultrasonic cleaners safe for gold necklaces?
Ultrasonic cleaners can be viable for cleaning gold necklaces, but caution is warranted, particularly with delicate pieces like gold-plated or vermeil necklaces. Ultrasonic cleaners use high-frequency sound waves to remove dirt and debris, making them highly effective. However, their intensity can damage fragile jewelry. Using ultrasonic cleaners for solid and gold-filled necklaces is generally safe, as these materials are more robust. However, for gold-plated or vermeil necklaces, it's advisable to consult the manufacturer's recommendations or seek professional cleaning services to ensure the safety of the piece.
Sustaining Your Gold Necklace's Luster
Understanding the proper methods on how to clean gold necklaces extends beyond aesthetic concerns. It encompasses safeguarding your financial investment and maintaining personal hygiene. Gold necklaces come in various types, and each type requires a nuanced cleaning approach to ensure their longevity. By adhering to precise cleaning techniques, you can derive enduring enjoyment from your exquisite gold necklace.
Human emotions can also be associated with colors. For example, gold can represent a range of emotions and states of mind. This correlation implies a significant connection to variations in jewelry, specifically mood rings. Gold typically indicates feelings of tension, so you better pay close attention to one's emotional state and seek a better understanding of the complex range of emotions being experienced.
While the association of emotions with colors like gold can add depth to our understanding of human feelings, it's essential to remember that emotions are complex and unique to each individual, making it necessary to approach them with empathy and sensitivity.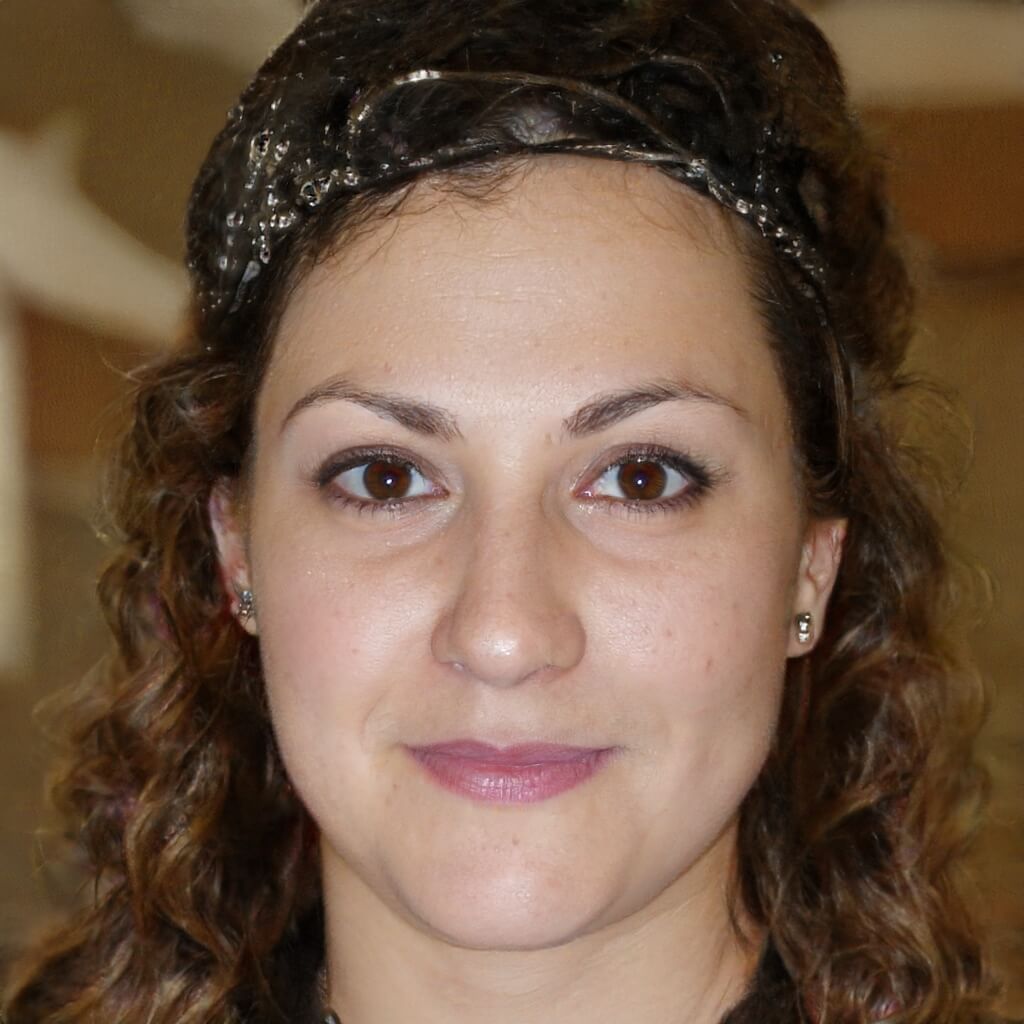 Co-Founder, Editor-In-Chief
Cynthia met Brian during one of their aid work on Typhoon Katrina, and they have been inseparable since. They both believe that Living By Example could be the best platform there is to write about subjects that will help people connect with others and give them a deeper understanding of different societies and cultures.