Pieces of jewelry like necklace, mood rings, or earrings hold a special place in our hearts but can lose their luster over time. The good news is that you can rejuvenate your favorite pieces using a simple household ingredient – baking soda. This blog will explore cleaning jewelry with baking soda, offering a cost-effective, eco-friendly solution for maintaining your beloved accessories.
Overview of Baking Soda as a Natural Jewelry Cleaner
Baking soda, a versatile and natural cleaning agent, can work wonders on jewelry. Its gentle abrasive properties can remove tarnish, grime, and stubborn stains, restoring your jewelry's shine. Unlike harsh chemical cleaners, baking soda is safe for various types of jewelry, making it an excellent choice for regular maintenance.
Baking soda's unique prowess resides in its ability to eliminate tarnish, grime, and even obstinate stains that afflict jewelry over time. When correctly applied, its fine particles are an abrasive that gently but firmly scours undesirable blemishes away. The result is jewelry that regains its lost sheen and radiance.
Unlike conventional chemical cleaners, baking soda holds the distinct advantage of being notably non-corrosive. This attribute endows it with a universal appeal, as it can be safely employed on an extensive range of jewelry materials without causing adverse reactions or damage.
Types of Jewelry That Can Be Cleaned with Baking Soda
Discover the wide array of jewelry that can be effectively rejuvenated using baking soda. Learn which materials can benefit from this natural cleaning method, from soft metals to costume jewelry and delicate pieces.
Soft Metals
Soft metals, such as gold and copper, are popular choices for jewelry due to their malleability, allowing for intricate designs and artistic craftsmanship. Gold has timeless beauty and resistance to tarnish or corrosion. On the other hand, copper jewelry is known for its warm, reddish hue and ability to develop a lovely patina over time.
When caring for soft metal jewelry, it's important to be mindful of its purity. Gold, for instance, is often alloyed with other metals to increase durability. Higher-karat gold (18K, 24K) is purer but softer, making it more prone to scratching. Lower-karat gold (14K, 10K) contains more alloy metals, providing greater durability. Storing them separately in a fabric-lined jewelry box or pouch is best to prevent scratches on soft metals.
Silver Jewelry
Silver jewelry is beloved for its timeless elegance and versatility. It's an affordable precious metal that complements various styles and outfits. Storing silver jewelry properly is essential to prevent tarnishing when not in use. Airtight storage containers, tarnish-resistant bags, or anti-tarnish strips can help preserve the luster of your silver pieces.
Sterling silver, a specific type of silver alloy, typically contains 92.5% silver and 7.5% other metals, usually copper. Adding copper enhances the metal's durability and makes it prone to tarnish. As described in the cleaning section, baking soda can effectively restore the shine of tarnished silver jewelry. Regular cleaning and maintenance will help your silver pieces maintain their brilliance.
Sterling Silver Jewelry
Sterling silver is a specific type of silver alloy that requires extra care to maintain its beauty. Baking soda is a suitable choice for cleaning sterling silver jewelry without causing damage. However, you should always be gentle in your approach.
Silver-Plated Jewelry
Silver-plated jewelry combines the elegance of silver with a more cost-effective base metal, often brass or copper. Silver plating creates a thin layer of silver over the base metal, giving it a beautiful appearance. However, the silver plating can wear off, revealing the base metal beneath.
If you own silver-plated jewelry, it's crucial to understand that the thin silver layer may be delicate. Frequent or abrasive cleaning with baking soda or other cleaning methods can wear down the plating, hastening the appearance of tarnish. To extend the life of silver-plated jewelry, store it separately from other jewelry, avoid exposing it to harsh chemicals, and consider professional re-plating if needed.
Costume Jewelry
Costume jewelry encompasses many styles, materials, and designs, often featuring base metals, plastic, glass, and even faux gemstones. While it may not carry the intrinsic value of fine or precious metal jewelry, costume jewelry can be just as captivating and stylish.
Cleaning costume jewelry with baking soda, as explained in the cleaning section, is a cost-effective way to rejuvenate these pieces. However, it's essential to remember that many costume jewelry items have painted or enameled details, and the adhesive that holds various components together can be sensitive to moisture. When cleaning costume jewelry, use a light touch to avoid damaging these details. Costume jewelry may not withstand the test of time like fine jewelry. Still, with proper care, it can maintain its charm and continue to be a valuable addition to your accessory collection.
Pieces of Fine and Delicate Jewelry
Exquisite craftsmanship, precious metals, and high-quality gemstones often characterize fine and delicate jewelry. These pieces are typically more expensive and require special care and attention. Store them in separate compartments or soft pouches to ensure longevity and prevent scratching or damage. Avoid exposing fine jewelry to harsh chemicals, extreme temperatures, or prolonged sunlight.
Gemstones are fine jewelry that vary widely in hardness and durability. Diamonds are the hardest gemstones, while others, like emeralds, opals, and pearls, are more delicate. Baking soda, discussed in the cleaning section, can be safely used to clean precious metal parts of fine jewelry. However, always use a gentle approach to avoid damage to the gemstones. Consult a jeweler for specific care instructions, especially for unique or heirloom pieces.
Homemade Jewelry and Other Porous Stones
Homemade jewelry holds sentimental value, as it may be personally crafted or gifted by loved ones. Jewelry with porous stones like pearls, opals, and turquoise is prized for its natural beauty. However, these materials are susceptible to damage from chemicals, including those used in cleaning.
When dealing with homemade jewelry, remember that it may be more fragile due to unconventional materials or craftsmanship. As explained in the cleaning section, baking soda offers a gentle and effective way to clean these pieces without compromising their uniqueness.
Steps for Cleaning Your Jewelry with Baking Soda
These steps ensure a comprehensive and successful cleaning session, from gathering the necessary materials to the final buffing.
Step 1: Gather the Materials
Before cleaning your jewelry, gathering all the necessary materials is crucial. These include:
Baking Soda: This common household item will be your primary cleaning agent. Baking soda's mild abrasive properties help remove tarnishes and dirt without damaging your jewelry.

Soft Cloth or Brush: A soft cloth or a soft-bristle brush is essential for applying the baking soda paste and gently scrubbing your jewelry. These tools ensure the cleaning process is thorough yet gentle, preventing scratches.

Bowl: A bowl is used to create the baking soda paste and to soak your jewelry. Make sure it's large enough to accommodate your pieces comfortably.

Mild Dish Soap: A few drops of mild dish soap are added to the baking soda to create a cleaning solution. The soap helps break down oils and residues, enhancing the cleaning process.

Warm Water: Warm water creates the cleaning solution and rinses your jewelry. Avoid using hot water, as it can damage certain jewelry materials.
Step 2: Prepare the Solution
Once you assemble your materials, it's time to create the cleaning solution. To do this, follow these steps:
Combine a small amount of baking soda in the bowl with a few drops of mild dish soap.

Add warm water gradually and stir until you achieve a paste-like consistency. The paste should be thick enough to adhere to your jewelry but not so thick that it's difficult to work with.
The resulting solution is gentle yet effective, making it suitable for cleaning various jewelry materials without causing any harm.
Step 3: Soak Your Jewelry
With the cleaning solution ready, it's time to immerse your jewelry for a deep clean:
Place your jewelry pieces into the bowl with the baking soda solution, ensuring they are fully submerged. This step allows the solution to penetrate and loosen dirt, tarnish, and grime that may have accumulated on your jewelry.

Let your jewelry soak in the solution for approximately 10-15 minutes. The soaking time can vary depending on the level of tarnish or dirt, so you can extend the duration if necessary. This waiting period allows the mixture to work magic, making the subsequent cleaning process more efficient.
Step 4: Rinse and Dry Your Jewelry
After your jewelry has soaked and the cleaning solution has done its job, it's time to rinse and dry your pieces:
Remove your jewelry from the bowl and gently rinse each piece under warm, running water. Ensure that all traces of the baking soda and dirt are completely washed away.

After rinsing, use a soft cloth to dry your jewelry gently. Pat each piece carefully to prevent water spots. Avoid rubbing too vigorously to prevent any potential damage, especially to delicate gemstones or plated jewelry.
This step ensures your jewelry is clean and free from residue, leaving it ready to shine.
Step 5: Buff Out Scratches (Optional)
This step is entirely optional and should be approached with caution:
If your jewelry has minor scratches or dull spots, you can gently buff them out using a soft cloth. Be cautious and use a light touch to avoid causing further damage. This step may only work for some types of jewelry and should only be attempted if you're confident in your ability to perform it safely.

Use a clean, soft cloth and, if desired, a small amount of jewelry polishing cream. Gently rub the cloth over the scratched area in a circular motion. Continue until the scratches or dullness improve.
This optional step allows you to enhance the appearance of your jewelry and reduce the visibility of minor imperfections. However, it's vital to be gentle to avoid causing any harm to your precious pieces.
Additional Tips and Tricks for Cleaning Jewelry with Baking Soda
Here are the considerations to further enhance your knowledge and effectiveness in this eco-friendly jewelry care approach:
Use a Soft Cloth or Brush for Scrubbing
When scrubbing your jewelry, opt for a soft cloth or a soft-bristle brush to avoid scratching the surface. Gently rub the baking soda paste over the jewelry for best results.
Try Adding Lemon Juice or White Vinegar to the Solution
Add a few drops of lemon juice or white vinegar to the baking soda solution for a natural, extra shine boost. These ingredients will help cut through stubborn stains and leave your jewelry sparkling.
Avoid Boiling Water or Very Hot Water When Preparing the Solution
Using boiling or very hot water with baking soda may lead to discoloration of your jewelry. Stick to warm water to maintain its original color and shine.
Remove Excess Moisture After Cleaning to Prevent Tarnishing
After cleaning, ensure your jewelry is completely dry. Excess moisture can lead to tarnishing, especially for silver pieces, so take extra care in this step.
Cautions and Considerations When Cleaning Jewelry with Baking Soda
While baking soda is a fantastic jewelry cleaner, some precautions are necessary. Always test a small, inconspicuous area of your jewelry before full-scale cleaning. It's wise to consult a professional jeweler for heirlooms or valuable pieces. With these considerations in mind, you can enjoy the magic of baking soda for your jewelry cleaning needs.
It's important to remember that overcleaning, even with mild agents, can affect the longevity of certain jewelry materials. Excessive cleaning may lead to premature wear or thinning of metal plating, especially in the case of silver-plated jewelry.
Avoiding excessive pressure or aggressive scrubbing is essential when applying baking soda paste to your jewelry and during cleaning. Overzealous scrubbing can lead to surface scratches on metal or damage delicate gemstones and finishes.
FAQs
Is baking soda safe for all types of jewelry?
Baking soda is safe for most types of jewelry, but be cautious with delicate gemstones or porous materials like pearls. Always perform a spot test and consult a jeweler for specific concerns.
How often should I clean my jewelry with baking soda?
Cleaning frequency depends on wear and exposure. Generally, once a month is sufficient, but assess your jewelry's condition to determine the right schedule.
Can I use baking soda on antique jewelry?
It's best to consult a professional before cleaning antique jewelry, as the process may affect its value. However, for general cleaning, baking soda can be used with care.
What should I do if my jewelry is heavily tarnished or discolored?
For heavily tarnished or discolored jewelry, you may need to repeat the cleaning process or consult a professional jeweler for specialized cleaning techniques.
What if my jewelry has multiple materials, such as metal and gemstones?
When dealing with jewelry made of multiple materials, focus on the metal parts for cleaning with baking soda. Avoid soaking the gemstones in the solution, and use a soft cloth to clean them gently.
Wrapping Up the Brilliance
Baking soda's magic as a natural jewelry cleaner is a game-changer. With our step-by-step guide and valuable tips, you can keep your jewelry in top condition without breaking the bank or harming the environment. So, the next time your jewelry loses its sparkle, remember how to clean jewelry with baking soda so you can enjoy radiant results.
The rarity and beauty of jewelry, especially those containing gemstones, make them highly valuable, and they can fetch incredibly high prices at auction. Investing in gemstones can be smart for those looking for a long-term investment that will hold its value over time. Not only can gemstones be appreciated, but they can also be a beautiful addition to any collection. Some types of gemstones are incredibly rare and may only be found in a few locations worldwide. This scarcity drives up gemstones'prices as collectors and investors compete to acquire these precious stones.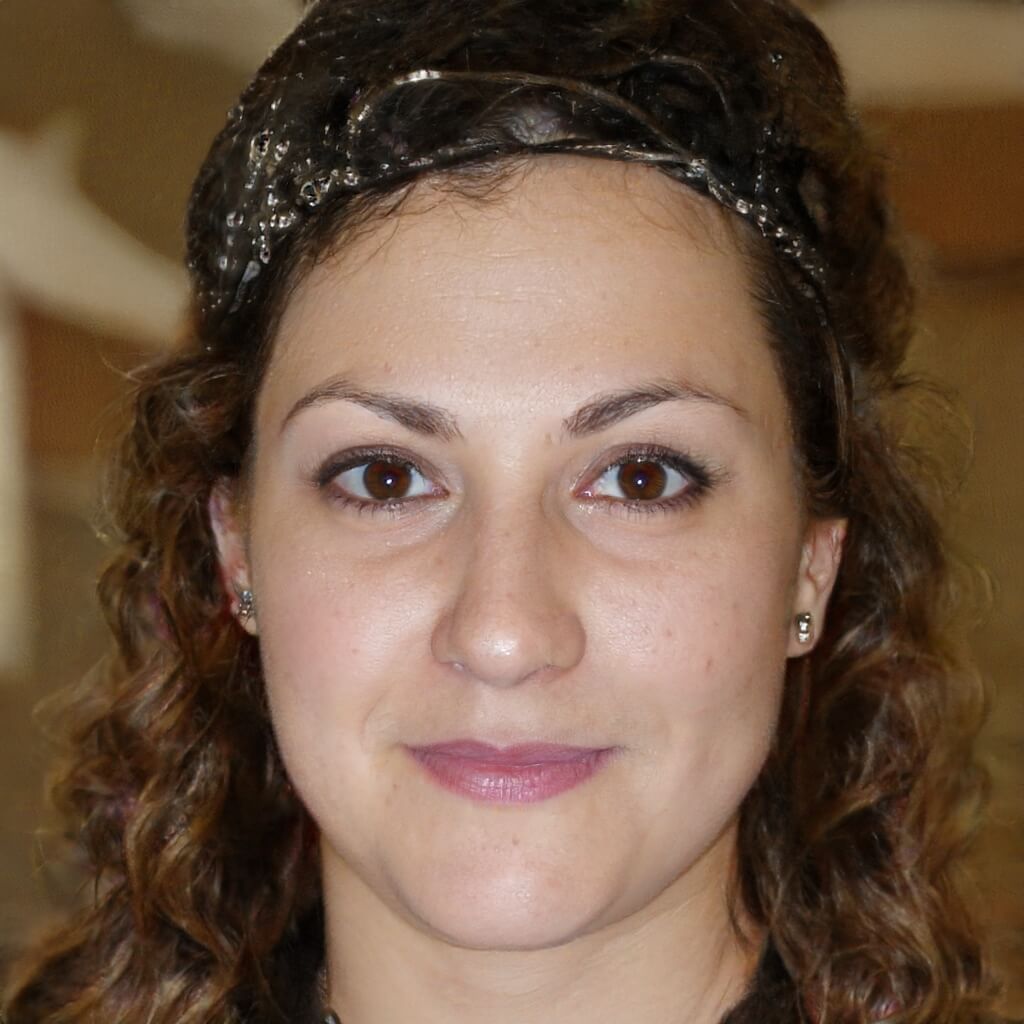 Co-Founder, Editor-In-Chief
Cynthia met Brian during one of their aid work on Typhoon Katrina, and they have been inseparable since. They both believe that Living By Example could be the best platform there is to write about subjects that will help people connect with others and give them a deeper understanding of different societies and cultures.