Are you curious about the world of gemstones and their extravagant prices? Well, get ready to dive into a realm of opulence and allure as we explore the question: what is the most expensive gemstone? Prepare to be amazed by the rare and priceless beauty that these precious stones possess.
First up on our journey is the Pink Diamond. Known for its exquisite rarity, this gemstone commands astronomical prices due to its stunning hue and natural scarcity. Next, we delve into the mesmerizing world of Blue Sapphires – a gemstone synonymous with extravagance and elegance. Its deep blue color captures hearts effortlessly.
But wait, there's more! We cannot overlook the enigmatic allure of Alexandrite – a stone that seems to change color like magic. Its mystical properties make it highly sought after by collectors worldwide. And let us not forget about the Red Spinel, a true symbol of opulence with its vibrant red hue.
Lastly, we uncover the exquisite elegance of Jadeite – a gemstone treasured for centuries for its rich colors and cultural significance.
The Priceless Rarity of Pink Diamonds
You can't help but be captivated by the mesmerizing allure and astronomical value of pink diamonds. These exquisite gemstones, with their delicate hue and unparalleled rarity, are truly a sight to behold. Pink diamonds are considered one of the most expensive gemstones in the world due to their scarcity and high demand.
The enchanting beauty of pink diamonds lies in their unique color. Unlike other colored diamonds that derive their hues from impurities or structural defects, pink diamonds obtain their captivating color through a rare geological phenomenon. The presence of an atomic distortion during the diamond's formation causes light to scatter differently, resulting in the stunning pink color that is highly sought after.
What sets pink diamonds apart from other gemstones is not just their beauty but also their incredible rarity. Of every million carats of rough diamonds mined globally, only a minuscule fraction will be classified as pink. This scarcity makes them exceptionally valuable and coveted by collectors and investors alike.
Another factor contributing to the astronomical value of pink diamonds is their increasing demand. As more people become aware of these extraordinary gemstones and appreciate their elegance, the desire to own a piece of this exclusive treasure grows. Consequently, prices continue to soar year after year.
Investing in pink diamonds can be seen as a wise financial decision due to their consistent appreciation over time. Record-breaking sales at prestigious auctions worldwide have proved their value. Pink diamonds have become synonymous with luxury and prestige, making them highly desirable for those seeking aesthetic pleasure and investment potential.
Pink diamonds hold an unrivaled position among gemstones regarding price and desirability. Their mesmerizing allure, combined with extreme rarity and increasing demand, contributes to their astronomical value on the market. Whether admired for personal enjoyment or viewed as a sound investment opportunity, owning a pink diamond is an exceptional privilege reserved for those who appreciate true beauty and understand its worth.
The Extravagance of Blue Sapphires
Dazzling with its deep blue hue, the allure of blue sapphires captivates even the most discerning eyes. These exquisite gemstones have long been associated with royalty and luxury thanks to their exceptional beauty and rarity. Here are three reasons why blue sapphires are considered one of the most extravagant gemstones in the world:
Remarkable Durability
Blue sapphires belong to the corundum mineral family, renowned for their exceptional hardness second only to diamonds on the Mohs scale. This incredible durability makes them highly resistant to scratches and is ideal for everyday wear in jewelry pieces like engagement rings or pendants.
Unparalleled Brilliance
The velvety blue color of a high-quality blue sapphire is truly captivating. It results from trace elements such as iron and titanium present during their formation process deep within the Earth's crust. Their brilliant luster, combined with their intense shade, creates an extraordinary visual impact that is hard to match.
Rareness and Prestige
While there are various colored sapphires available, it is the rich royal blue variants command the highest prices due to their scarcity. Finding a top-quality blue sapphire over two carats in size is exceptionally rare, making them highly sought after by collectors and connoisseurs alike.
Whether you admire them for their remarkable durability, unparalleled brilliance, or their inherent rarity and prestige, it's undeniable that blue sapphires possess an extravagant charm that sets them apart from other gemstones. Their timeless appeal continues to captivate enthusiasts worldwide who seek both aesthetic beauty and investment value in these breathtaking gems.
The Enigmatic Allure of Alexandrite
Step into the mysterious world of alexandrite and let its enigmatic allure transport you to a realm where colors shift and emotions dance. This rare gemstone, named after Russian Tsar Alexander II, is renowned for its remarkable color-changing properties. In daylight, alexandrite appears greenish-blue or teal, while under incandescent lighting, it transforms into a rich purplish-red hue. This mesmerizing phenomenon is due to the presence of chromium in the crystal structure, which causes the absorption and reflection of different wavelengths of light.
With excellent durability and a hardness rating of 8.5 on the Mohs scale, alexandrite is a durable gemstone suitable for everyday wear. However, its scarcity contributes to its high value. Alexandrite is one of the rarest gemstones known to man, making it highly sought after by collectors and enthusiasts.
The appeal of alexandrite extends beyond its exquisite beauty and rarity; it also holds great historical significance. Named after Tsar Alexander II because it was discovered on his birthday in 1834, this gem became synonymous with Russian royalty.
If you are captivated by the allure of color-changing gemstones that transport you to another dimension filled with mystery and elegance, then alexandrite is undoubtedly your gemstone counterpart. Its enigmatic charm, combined with its exceptional rarity, makes it a true treasure in the world of gemstones.
The Opulent World of Red Spinel
Enter the opulent world of red spinel and let yourself be immersed in its luxurious allure. Red spinel, with its captivating hue ranging from vibrant ruby-like tones to deep crimson shades, is a gemstone that exudes elegance and sophistication. It has long been cherished for its exceptional hardness, brilliance, and remarkable color.
Red spinel is often mistaken for ruby due to its similar appearance. However, what sets red spinel apart is its affordability compared to rubies of equivalent quality. This makes it an attractive choice for those seeking a gemstone that combines beauty and value.
One of the most renowned red spinels in history is the Black Prince's Ruby, which adorns the Imperial State Crown of England. Despite being called a "ruby," this magnificent gemstone is actually a 170-carat red spinel. Its rich color and historical significance make it one of the most treasured gems in the world.
The allure of red spinel lies not only in its exquisite color but also in its durability. With a hardness rating of 8 on the Mohs scale, it surpasses many other colored gemstones in terms of resistance to scratching and everyday wear.
In addition to its physical properties, red spinel possesses metaphysical qualities that enhance its appeal. It is believed to promote vitality, courage, and positive energy while protecting against negative influences.
Whether you are an avid collector or simply appreciate the beauty of gemstones, exploring the opulent world of red spinel will undoubtedly leave you captivated by its mesmerizing charm. Its rarity, durability, and affordability make it an extraordinary choice for those seeking a gemstone that embodies both luxury and practicality.
The Exquisite Elegance of Jadeite
Jadeite, with its vibrant green hues and exceptional translucency, exudes an exquisite elegance that has captivated people for centuries. Its allure can be traced back to ancient civilizations such as the Mayans and the Chinese, who revered jadeite for its beauty and spiritual significance.
What sets jadeite apart from other gemstones is its remarkable toughness. It is one of the toughest minerals known to man, making it highly resistant to cracks and breakage. This durability allows for intricate carving and shaping, creating stunning jewelry and ornamental objects.
The color of jadeite ranges from a deep emerald green to a lighter shade of apple green. The most prized variety is "imperial jade," which exhibits a vivid green color with excellent transparency. Top-quality imperial jade can be more valuable than diamonds.
When evaluating the quality of jadeite, experts consider factors such as color intensity, translucency, texture, and the absence of flaws or blemishes. A fine piece of jadeite should have a rich color that evenly saturates throughout the stone while allowing light to pass through. Its texture should be smooth and even without any visible graininess or cloudiness.
Due to its scarcity and high demand among collectors worldwide, top-quality jadeite commands astronomical prices at auctions. In recent years, record-breaking sales have been achieved, with some pieces fetching millions of dollars.
Jadeite's exquisite elegance stems from its vibrant green hues and exceptional translucency. Its remarkable toughness allows for intricate craftsmanship, while its scarcity adds value to this already highly sought-after gemstone. Whether admired in museums or worn as jewelry, owning a piece of fine jadeite represents both timeless beauty and enduring investment potential.
Frequently Asked Questions
How are gemstones formed, and what factors contribute to their rarity?
Gemstones are formed through a complex process involving intense heat and pressure deep within the Earth's crust. This process can take millions of years, resulting in the formation of beautiful crystals. Factors that contribute to a gemstone's rarity include its abundance in nature, its color, clarity, size, and overall quality. Gemstones with exceptional qualities and unique characteristics are often considered rare and valuable.
What are the most popular cuts and shapes for gemstones?
The most popular cuts and shapes for gemstones vary depending on personal preference and trends within the industry. The classic favorites include round brilliant, princess, oval, pear, and emerald cuts. These cuts are renowned for enhancing a gemstone's brilliance and sparkle. Additionally, fancy cuts like hearts, marquise, and cushions are also highly sought after. Each cut has unique characteristics that appeal to different individuals based on their style and taste.
Can gemstones be artificially created or enhanced?
Yes, gemstones can indeed be artificially created or enhanced. Through various processes such as heat treatment, irradiation, and diffusion, gemstones can be modified to enhance their color or clarity. Additionally, synthetic gemstones are created in laboratories using similar chemical compositions as natural gems. These artificial creations possess identical physical properties to their natural counterparts but are typically more affordable. However, it's important to note that the value of a gemstone is generally higher when it occurs naturally without any artificial enhancements or modifications.
Are there any famous gemstone collections or historical gemstones with interesting stories behind them?
There are indeed famous gemstone collections and historical gems with fascinating stories. One notable collection is the Crown Jewels of England, which includes the famous Koh-i-Noor diamond and the Cullinan diamonds. The Hope Diamond, known for its deep blue color and curse, is another renowned gem with a rich history. Moreover, the Orlov Diamond, believed to be part of a Hindu god's eye, holds great significance in Russian history. These gemstones captivate both enthusiasts and historians alike with their intriguing tales.
How do gemstones differ regarding their physical properties, such as hardness and refractive index?
Gemstones vary in their physical properties, such as hardness and refractive index. Hardness is a gemstone's resistance to scratching, measured on the Mohs scale. For example, diamond is the hardest gemstone, with a rating of 10, while talc is the softest, with a rating of 1. The refractive index measures how light bends when passing through a gemstone. This property affects its brilliance and sparkle. Gemstones like diamonds have high refractive indices, producing exceptional sparkle and fire.
You now have a comprehensive understanding of some of the most expensive gemstones in the world. From the unparalleled rarity and beauty of pink diamonds to the opulence and elegance of jadeite, each gemstone possesses unique qualities that make it highly sought after. Whether it's the vibrant blue sapphires or the enigmatic allure of alexandrite, these gemstones are not only valuable but also hold a certain prestige and mystique. Their extraordinary prices testify to their exceptional quality and desirability in the jewelry world.
Visit Living By Example and read more such informative articles.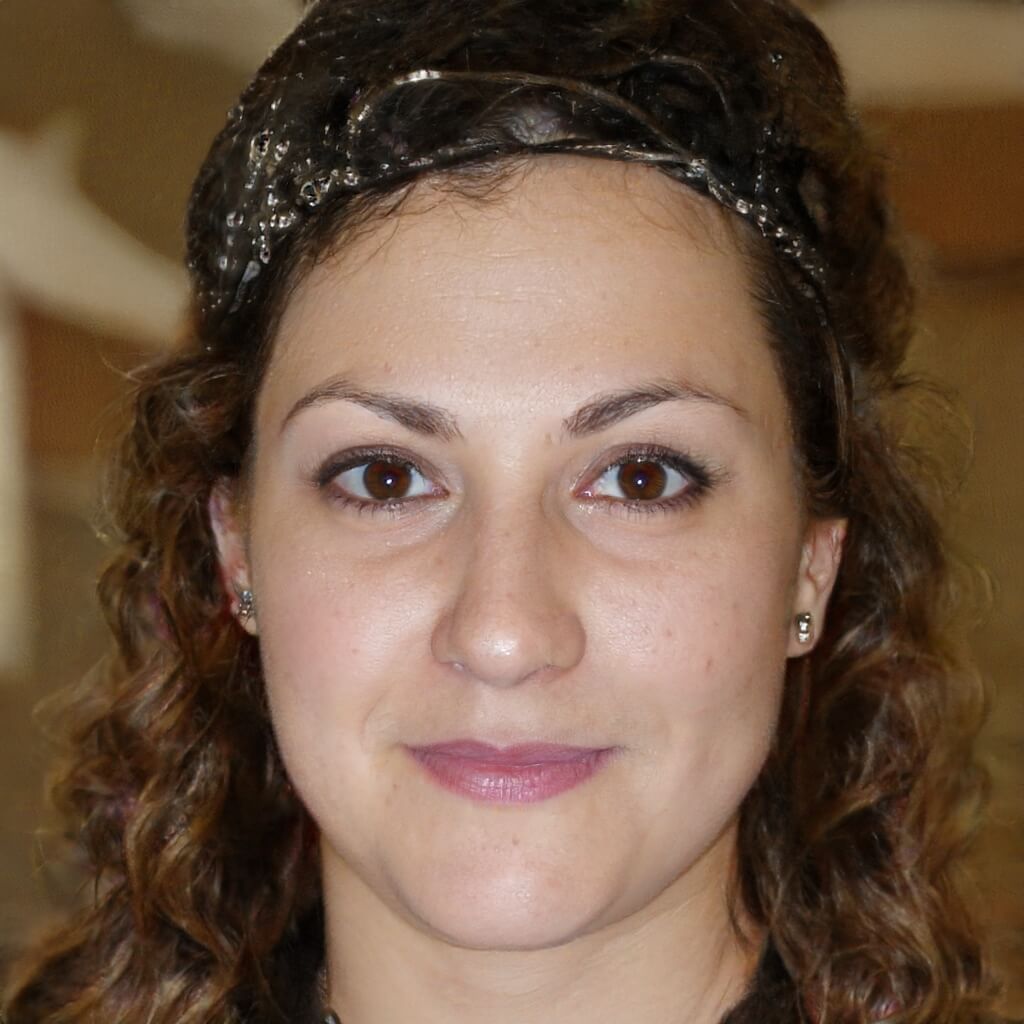 Co-Founder, Editor-In-Chief
Cynthia met Brian during one of their aid work on Typhoon Katrina, and they have been inseparable since. They both believe that Living By Example could be the best platform there is to write about subjects that will help people connect with others and give them a deeper understanding of different societies and cultures.