Ever wondered what makes a gemstone so captivating? You're about to discover the mesmerizing world of these precious stones. Derived from deep within our planet, they've been formed over millions of years and are composed of various minerals that contribute to their unique beauty. From dazzling diamonds to vibrant rubies, each type has its charm. But it's not just about beauty; factors like color, clarity, cut, and carat weight determine the value of these gems.
Historically significant and often used in jewelry for their aesthetic appeal and symbolic meanings, they have an intrinsic power that can't be denied. Caring for them requires knowledge, too; after all, you'd want your precious jewel to maintain its sparkle forever! So get ready as we delve into the fascinating details about gemstones – their formation, classification, uses, and how you can keep them shining always.
Formation and Composition of Precious Stones
You'd be amazed to learn that precious stones, such as diamonds or rubies, are formed deep within the Earth's crust under extreme heat and pressure. They're composed of complex minerals that lend them unique color and brilliance. It might sound complicated, but once you grasp the basics, it becomes a captivating science.
These gemstones aren't just born overnight. Their formation is a meticulous process taking millions of years in environments with specific conditions. Imagine this: intense heat and colossal pressure working together beneath the surface, transforming simple elements into intricate crystalline structures. The variety in colors? That's derived from trace amounts of other minerals present during this process.
Diamonds, for instance, are made out of carbon atoms arranged in a strong crystal lattice structure. This gives them their renowned hardness and sparkle. Rubies owe their fiery red hue to chromium; emeralds get their lush green from beryllium; sapphires exhibit majestic blues thanks to titanium and iron.
While these processes occur naturally over eons, human ingenuity has found ways to replicate these conditions synthetically, too – producing gems identical in composition to those unearthed from the earth's depths. And while natural gems hold more value due to rarity and symbolic significance, synthetic ones offer an affordable alternative without compromising on beauty or quality.
Understanding gemstone formation isn't merely about appreciating the charming allure they possess; it's about connecting with our planet's history on a profound level. Every glittering stone holds tales of geological transformations spanning millennia – narratives waiting for you to discover and cherish. So next time you admire a sparkling jewel, remember its origins stem not just from skilled craftsmanship but also from Mother Nature's artistic prowess.
Classification and Types of Gems
Diving into the world of precious stones, you'll find they're classified into different types based on their chemical composition, crystalline structure, and physical properties. This classification system is key to understanding the captivating universe of gemstones. It provides an insight that allows you to appreciate not just their aesthetic beauty but also their scientific nature.
Gemstones can broadly be divided into three categories: precious gems, semi-precious gems, and organic gems. Precious gems include diamonds, rubies, sapphires, and emeralds, renowned for their rarity and exceptional brilliance. Semi-precious stones cover many minerals like amethysts, garnets, or citrines, which are more widely available but no less beautiful. Organic gems are those that originate from living organisms – think pearls from oysters or amber derived from fossilized tree resin.
Each type has its own unique set of characteristics – hardness level as measured by the Mohs scale (diamond being the hardest with a score of 10), a refractive index indicating how light bends when it enters the stone (providing that much-desired sparkle), specific gravity reflecting density and weight of the mineral compared to water volume (heft in your hand), and color dispersion showcasing how white light is spread into its component colors (that rainbow effect).
So whether you're admiring a diamond's dazzling fire or appreciating an opal's play-of-color, remember this isn't just about beauty; it's science in action! Your understanding liberates you from viewing these treasures as mere objects of desire but rather seeing them as fascinating subjects formed deep within Mother Earth herself. They become symbols not only of nature's artistry but also of her incredible geological prowess.
Determining the Value of a Jewel
Evaluating a jewel's worth isn't just about size or sparkle; it's a complex dance of factors that paints a vivid picture of its true value. To truly comprehend the art and science behind determining the worth of a gemstone, you need to understand four key elements, often referred to as the Four Cs: cut, color, clarity, and carat weight.
The Cut
The cut doesn't merely refer to the shape of your gem; it's about how well it has been crafted from its raw form. A poorly executed cut can severely diminish a stone's brilliance, while an expertly done one can maximize it. The color is also imperative. For some gems like diamonds, less color often equals a higher value. However, for others, like rubies or sapphires, more intense hues are desired.
The Clarity
Clarity refers to any internal or external flaws—inclusions and blemishes—that could affect a gemstone's beauty and, consequently, its value. More flawless stones command higher prices on the market. Last but not least is carat weight: larger gems are rarer and more valuable than smaller ones.
Understanding these factors empowers you with the knowledge necessary to discern between an overpriced pebble and an undervalued treasure when shopping for jewels or assessing an heirloom piece's worthiness.
Remember this, though – while these aspects contribute greatly towards a jewel's fiscal value, they might not necessarily reflect its sentimental significance to you personally. At times what we perceive as invaluable may be deemed ordinary by market standards – but that shouldn't deter your affection for such pieces!
Historical Significance and Uses of Gemstones in Jewelry
Isn't it fascinating how the history of a jewel can enhance its allure and charm? Gemstones, deeply embedded in our histories, have been long admired for their beauty and durability. They've been used as symbols of power, wealth, and protection across different cultures.
Let's take a trip down memory lane to ancient Egypt. The Egyptians were known for their love of lapis lazuli, turquoise, and carnelian. They believed these gems had protective powers and often incorporated them into jewelry designs to safeguard the wearer. Fast forward to the Middle Ages, when clergy members coveted sapphires due to their symbolic connection with heaven.
You'd be amazed at how gemstone usage evolved! During the Renaissance, gemstones were not just mere adornments but also status symbols that denoted nobility and rank. Diamonds came into play during this era marking a shift towards luxury and extravagance in jewelry design.
In more recent times, many people gravitate towards gems like ruby or emerald because they are birthstones or simply because they're drawn to their vibrant colors. It's not just about aesthetics; sometimes, it's about personal connections!
So why does all this matter? Well, understanding the historical significance of these precious stones gives you a new perspective when selecting your jewelry pieces. It's like owning a history with rich cultural meanings beyond its physical attributes. Think about it: every time you wear a piece of gemstone jewelry – an amethyst pendant or an opal ring – you embody centuries of human culture. That's powerful stuff!
Care and Maintenance of Precious Stones
Adorning yourself with a sparkling sapphire necklace or flashing a ruby-encrusted ring isn't just about making a fashion statement; it's also about preserving the brilliance and longevity of such valuable pieces. As you embrace the power of these gemstones, remember that they're not indestructible. They require your care and attention to maintain their luminosity.
1. When cleaning your gemstone jewelry, avoid using harsh chemicals or abrasives, as they can damage the stone's surface. Instead, opt for mild soaps mixed with warm water. Gently scrub the piece with a soft toothbrush, ensuring you reach all crevices where dirt might accumulate. Rinse thoroughly and dry well to prevent water spots from forming on the stones.
2. Be mindful of how you store your precious stones when they're not adorning your body. It's best to keep them in individual pouches or compartments within a jewelry box to prevent scratches from other pieces. Avoid extremes in temperature, as this can cause some gems to crack.
3. Don't let fear limit your enjoyment of these beautiful works of nature's artistry! With regular maintenance and careful handling, you'll ensure their vibrancy for years. Protecting them is an empowering act, allowing you to assert control over something so precious.
Caring for gemstones is more than just preservation—an intimate dance between human touch and natural elegance. So every time you gently clean your emerald earrings or delicately place your diamond pendant back into its velvet-lined box, remember that what you're doing is nurturing an age-old connection between humans and earth's treasures—a bond that allows us all toward freedom in expressing our unique identities.
Frequently Asked Questions
What are the most popular gemstones used in contemporary jewelry?
You're likely to encounter a variety of gemstones in contemporary jewelry. The most popular ones include diamonds, valued for their brilliance and durability. Sapphires and rubies, both admired for their intense colors, also top the list. Emeralds, with their vibrant green hue, are adored too. You'll find pearls lending an elegant touch to many pieces, while opals and amethysts, known for their captivating color play and soothing purple tone, respectively, add uniqueness to any design.
How do I know if a gemstone is real or fake?
Determining the authenticity of a gemstone can be tricky. You'll want first to inspect its appearance; real gems usually have tiny imperfections, while fakes are often flawless. Next, do a scratch test – genuine gemstones won't scratch easily. Also, real gemstones feel cooler than room temperature touch. If still unsure, consult a professional jeweler or gemologist for an expert opinion. Remember, liberation comes from knowledge and understanding; don't be fooled by counterfeit beauty.
Can gemstones have any potential health benefits or healing properties?
Yes, many people believe in the healing properties of gemstones. They're thought to emit energy that can influence physical, emotional, and spiritual health. For example, amethyst might encourage calmness and clarity, while rose quartz is linked with love and compassion. However, these benefits aren't scientifically proven. While it's fine to enjoy your gems' metaphysical attributes, don't ignore conventional healthcare. Remember, liberation comes from a balanced approach to well-being!
What is the process of cutting and polishing a gemstone?
Cutting and polishing a gemstone, a process known as lapidary requires precision and skill. You'd first select a rough stone, then use a diamond-tipped saw to cut it. This is followed by grinding the stone's edges against a finer abrasive surface to shape it. Polishing involves buffing the gem on a spinning wheel coated with an abrasive compound until it shines brightly. Each step liberates the hidden beauty within the stone, transforming raw material into dazzling jewels.
Are there any ethical concerns related to gemstone mining?
There are ethical concerns linked to gemstone mining. It's often conducted in developing nations where labor laws might be lax or poorly enforced. Workers can face dangerous conditions and below-minimum-wage pay. Additionally, the environmental impact is significant as habitats can be disrupted or destroyed completely. Therefore, it's important you choose responsibly-sourced stones to ensure your jewelry doesn't contribute to these injustices, supporting a more liberated and ethical world.
So, you've delved into the fascinating world of gemstones. You now understand their formation, classification, and value determination. You've also learned about their historical significance and use in jewelry. Remember, proper care and maintenance will keep your precious stones shining for years. With this knowledge, you can make informed decisions on your next gemstone purchase!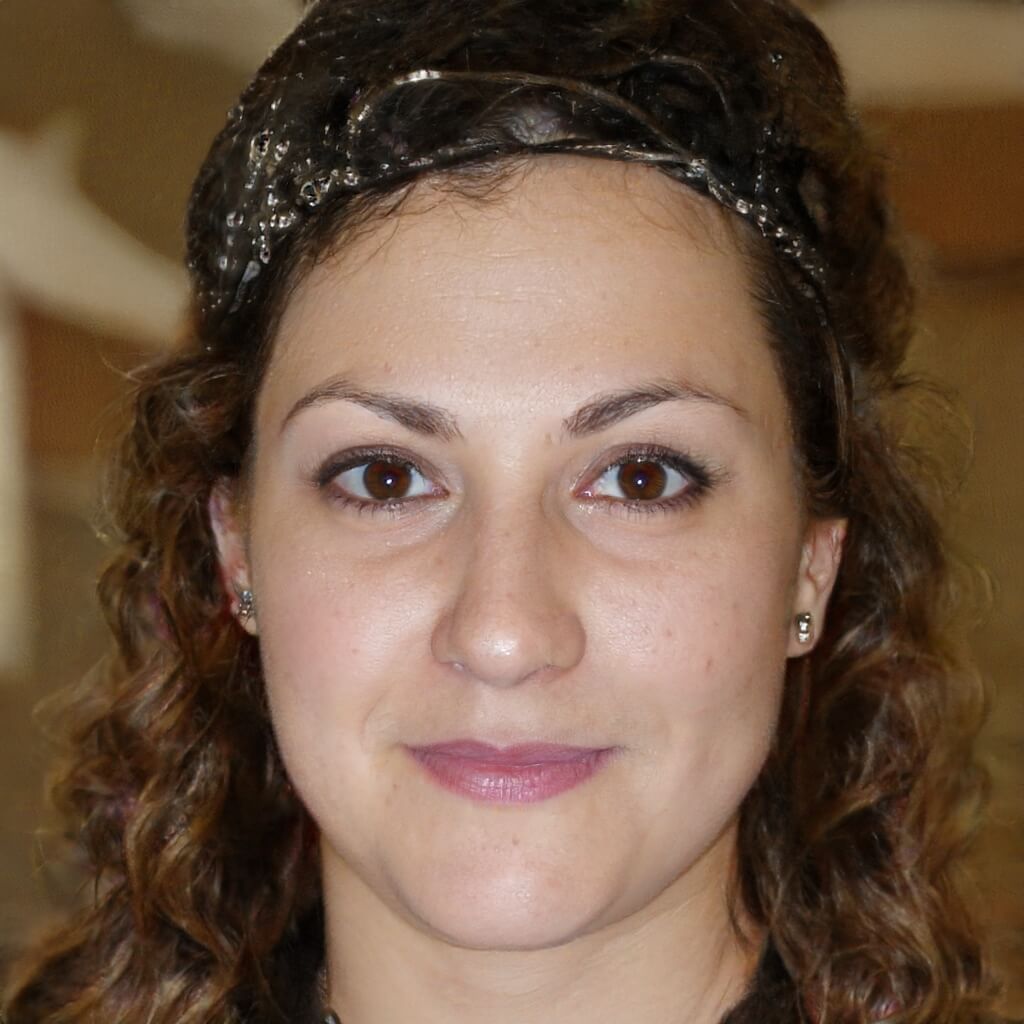 Co-Founder, Editor-In-Chief
Cynthia met Brian during one of their aid work on Typhoon Katrina, and they have been inseparable since. They both believe that Living By Example could be the best platform there is to write about subjects that will help people connect with others and give them a deeper understanding of different societies and cultures.