As they say, the earth's most enchanting gifts come from its innermost depths, and gemstones are the epitome of such celestial charms. From the sparkling aquamarine to the calming blue chalcedony, the world of gemstones presents a tantalizing array of hues, each with its own intriguing story.
The Charm of Aquamarine: A Serene Blue Gemstone
Characteristics of Aquamarine
Aquamarine, aptly named after the Latin phrase for seawater, is renowned for its splendid light blue to blue-green hues. It is a member of the beryl family, the same prestigious group that houses the emerald. This stone's lucid color often resembles a tranquil sea, evoking an aura of serenity that truly sets it apart.
Cultural and Historical Significance of Aquamarine
Historically, sailors believed that aquamarine was the treasure of mermaids and wore it as a talisman for good luck, fearlessness, and protection. In modern times, it represents clarity, courage, and self-expression, making it a popular gift for significant anniversaries.
Aquamarine in Jewelry
With its mesmerizing color and high transparency, aquamarine makes an ideal choice for jewelry, whether as a standalone centerpiece or a dazzling addition to intricate designs. It's frequently cut into various shapes, and its durability allows it to withstand everyday wear.
The Mystique of Blue Topaz: The Stone of Tranquility
Characteristics of Blue Topaz
Blue topaz, revered as a symbol of love and affection, is celebrated for its captivating shades of light blue. Its natural form is colorless, and its iconic blue hues are achieved through careful heat treatment and irradiation, producing varieties like sky blue, Swiss blue, and London blue.
Cultural and Historical Significance of Blue Topaz
The Greeks once believed that blue topaz had the power to increase strength and make its wearer invisible in times of emergency. Today, it's associated with wisdom, honor, and truth, making it a popular choice for jewelry and gift-giving occasions.
Blue Topaz in Jewelry
Blue topaz is versatile and works splendidly in a variety of jewelry types, from exquisite rings to elegant necklaces. Its vibrant blue shades complement both silver and gold settings, making it a favorite among jewelers and consumers alike.
The Elegance of Larimar: A Gemstone from the Caribbean
Characteristics of Larimar
Hailing exclusively from the Dominican Republic, Larimar captivates with its clouded light to medium blue tones. Its striking appearance, often likened to sunlight dancing beneath Caribbean waters, makes it an exceptional stone in the gemological world.
Cultural and Historical Significance of Larimar
Larimar is believed to embody the tranquil energy of sea and sky. Known as the 'Spiritual Stone,' it promotes relaxation, calmness, and clarity, and is often used in meditation and stress-relief practices.
Larimar in Jewelry
Due to its unique color and pattern, Larimar is commonly used in jewelry, particularly pendants and earrings. It pairs beautifully with silver, which further enhances its soothing blue tones.
The Magic of Moonstone: A Gem of Prophecy and Passion
Characteristics of Moonstone
Moonstone, a member of the feldspar group, displays a mysterious sheen that shifts and moves when turned under light, known as adularescence. This optical phenomenon, reminiscent of the moon's glow, gives Moonstone its distinctive allure. Although available in multiple colors, the most popular variety is the blue moonstone.
Cultural and Historical Significance of Moonstone
Moonstone holds a special place in various cultures. Romans admired it for its supposed ability to reconcile estranged lovers and to bestow wisdom. In India, it's traditionally given as a wedding gift, as it's believed to bring harmony and balance in a marriage.
Moonstone in Jewelry
Moonstone's delicate beauty makes it an ideal choice for romantic and vintage-inspired jewelry designs. Its mesmerizing adularescence complements any outfit and offers a touch of magic and mystery.
Frequently Asked Questions
1. What is the most valuable light blue gemstone?
The value of a gemstone depends on many factors such as its rarity, quality, and demand. While all blue gemstones hold their unique charm and value, blue diamonds are typically considered the most valuable due to their exceptional rarity and breathtaking beauty.
2. How can I tell the difference between various light blue gemstones?
Distinguishing between light blue gemstones can be tricky for the untrained eye. Key characteristics like color intensity, transparency, luster, and hardness can offer clues. For accurate identification, it's best to consult a certified gemologist or a reputable jeweler.
3. What does a light blue gemstone in a mood ring mean?
Mood rings, invented in the 1970s, contain liquid crystals that respond to temperature changes. A light blue color typically indicates a relaxed and calm emotional state, reflecting the serene nature often associated with light blue gemstones.
4. Are there any superstitions or beliefs associated with light blue gemstones?
Many cultures associate light blue gemstones with peace, tranquility, and clarity. For instance, aquamarine was considered a protective talisman for sailors, while blue topaz was believed to bestow strength and wisdom.
5. How should I care for my light blue gemstone jewelry?
Proper care for light blue gemstone jewelry involves regular cleaning with mild soap and lukewarm water. Avoid exposing them to harsh chemicals or extreme heat. For certain stones like moonstone, extra care should be taken to avoid scratches and hard knocks.
6. What are some common imitation light blue gemstones and how to avoid them?
Imitation gemstones can often mimic the appearance of real ones. Synthetic spinel and cubic zirconia are common substitutes for various light blue gemstones. Purchasing gemstones from reputable dealers and getting a professional gemological assessment can help ensure authenticity.
Conclusion: The Enduring Charm of Light Blue Gemstones
In the realm of gemstones, the light blue hue holds a unique appeal. The soothing shades of aquamarine, blue topaz, larimar, moonstone, and more are not just a feast for the eyes but also carry deep cultural and historical significance. Their striking presence in mood rings adds another layer of fascination, reminding us how these natural wonders can reflect our emotions and states of being. Discover how magnetic mood rings can bring a touch of elegance to your life!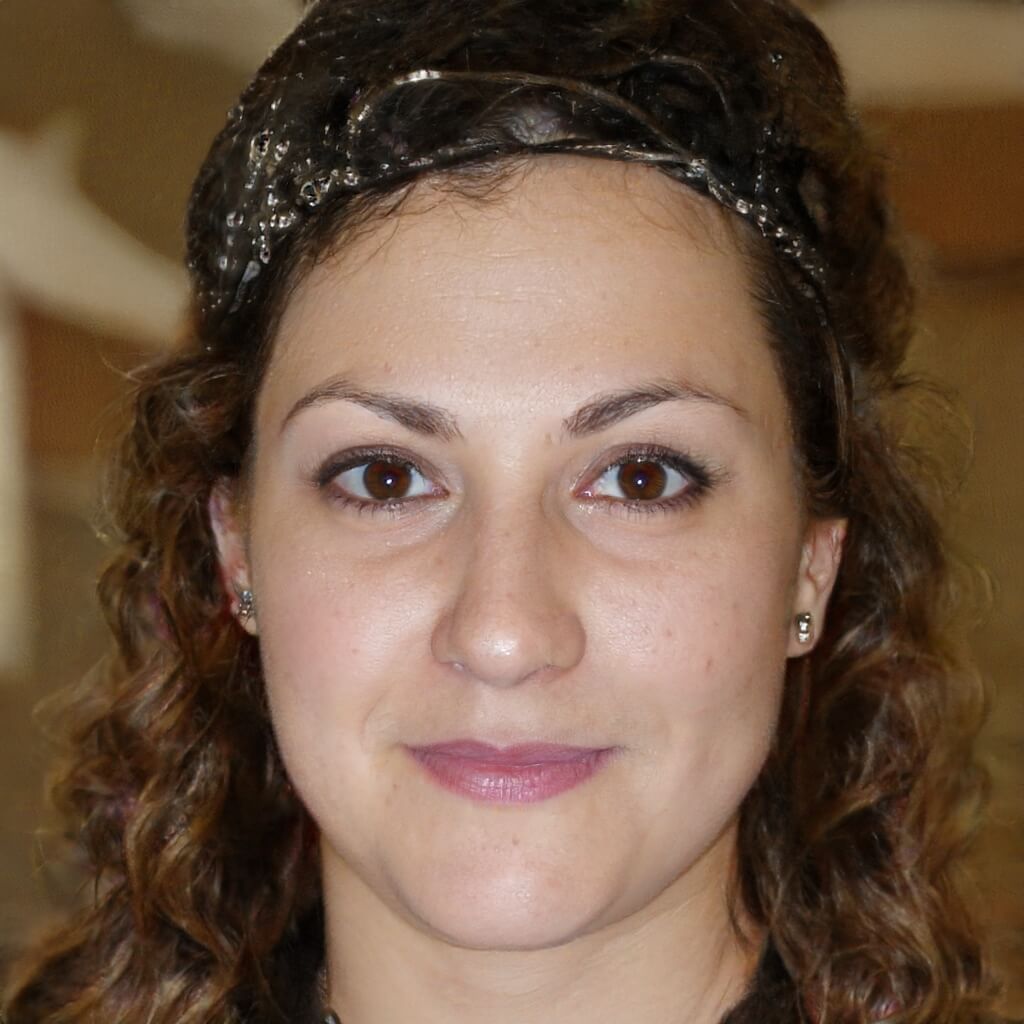 Co-Founder, Editor-In-Chief
Cynthia met Brian during one of their aid work on Typhoon Katrina, and they have been inseparable since. They both believe that Living By Example could be the best platform there is to write about subjects that will help people connect with others and give them a deeper understanding of different societies and cultures.