In the vast universe of gemstones, there exists a singular gem that mesmerizes with an allure quite unlike any other: the London Blue Topaz. Gazing upon it, one is immediately transported to the tranquil depths of the ocean or the vast expanse of the twilight sky. Its unique shade, a deep, intense blue, evokes emotions of serenity, majesty, and mystery.
Emerging from the heart of the earth, London Blue Topaz has journeyed through time, undergoing transformations both natural and human-induced. Its rich hue, reminiscent of the iconic River Thames at dusk, carries with it stories from the annals of history, tales of artistry, and nuances of science. Its presence in art, culture, and jewelry isn't just a testament to its beauty but also an embodiment of human fascination with the profound and the enigmatic.
But what gives this gem its singular hue? What tales does it whisper from its crystalline depths? And how has it, over time, captivated and enchanted civilizations, artists, and gem enthusiasts alike? As we embark on this exploration, we invite you to journey with us into the world of London Blue Topaz—a world where nature's splendors meet human ingenuity, and where every shimmer holds a story waiting to be told.
The Formation and Origins of London Blue Topaz
Like all topaz gemstones, the London Blue variant is a silicate mineral of aluminum and fluorine. Its mesmerizing blue shade isn't usually natural; it's often achieved through a process of irradiation followed by heat treatment. This process transforms the clearer or lighter-colored topaz stones into the deep blue hue that has become synonymous with elegance and sophistication in jewelry circles.
What Is London Blue Topaz's Distinguishing Characteristic?
What sets the London Blue Topaz apart from other blue gemstones is its intense, saturated color. It boasts a deeper shade than its counterparts, the Swiss Blue and Sky Blue topaz. The gem's clarity, coupled with its unique shade, offers a brilliance that often rivals more expensive blue gemstones, making it a favored choice for both gem enthusiasts and jewelry designers.
Historical Significance and Uses
While topaz, in general, has been used for millennia, the popularity of the blue variants, especially the London Blue, surged in more recent times due to advancements in gem treatment techniques. Historically, blue topaz was used as a talisman, believed to ward off enchantments and detect poison. Its deep blue shade has always been associated with royalty, divinity, and prestige.
Metaphysical and Healing Properties
Throughout history, gemstones have been attributed with healing properties, and the London Blue Topaz is no exception. It is often associated with clarity of thought, calmness, and the release of tension. Those who believe in the power of crystals often use it to aid in meditation, to foster clear communication, and to bring about inspiration.
London Blue Topaz in Modern Jewelry
Today, the London Blue Topaz is a staple in jewelry collections worldwide. Whether set in sterling silver or gold, its deep blue hue complements a myriad of designs from solitaire rings to intricate necklaces. Its relative affordability, combined with its opulence, makes it a sought-after choice for both everyday wear and special occasions.
FAQs
Is the color of London Blue Topaz natural?
Typically, no. The deep blue is often a result of irradiation and heat treatment on lighter or clear topaz.
How does London Blue compare to other blue topaz varieties?
London Blue has a deeper, more intense hue than Swiss Blue or Sky Blue topaz.
Is London Blue Topaz durable for everyday wear?
Yes, with a Mohs hardness of 8, it's quite durable, though care should be taken to avoid hard knocks.
Relating London Blue Topaz to Mood Rings
Much like the enigmatic London Blue Topaz, mood rings have long fascinated with their ability to change hues. Both are emblems of our intrinsic connection to color and emotion. While the London Blue Topaz remains steadfast in its deep blue shade, representing depth, clarity, and calm, mood rings oscillate between colors, mirroring our ever-shifting emotions.
In many ways, the London Blue Topaz can be seen as a grounding counterpart to the fluctuating colors of mood rings. It serves as a reminder of stability and clarity amidst the ever-changing tapestry of our emotions. Both the gemstone and the ring beckon us to introspect, appreciate the depths of our feelings, and the beauty of expression.
The Gemological Properties of London Blue Topaz
Delving into the science behind this stunning gem, London Blue Topaz is classified under the orthorhombic crystal system. Its refractive index ranges from 1.609 to 1.643, and it possesses a specific gravity of about 3.53. What's noteworthy is that London Blue Topaz exhibits pleochroism, which means it can show different colors when viewed from different angles. This optical phenomenon further adds to the allure and depth of the stone.
The Geographic Distribution of Topaz Mining
Although the name suggests a connection to Britain's capital, London Blue Topaz is not mined in London or even in the UK. The raw topaz that eventually becomes the deep blue variant originates from regions like Brazil, Nigeria, Australia, and Myanmar. Brazil, in particular, is a significant contributor to the world's topaz supply, including those that are treated to achieve the sought-after London Blue hue.
Caring for Your London Blue Topaz Jewelry
London Blue Topaz, with its resplendent shade, deserves care to maintain its luster and brilliance. It's advisable to clean it using warm soapy water and a soft brush, avoiding any harsh chemicals or ultrasonic cleaners that could alter its hue. Additionally, even with its good hardness, the gem can be susceptible to scratches or chipping. Hence, it's wise to store London Blue Topaz jewelry separately from other pieces to preserve its beauty.
Celebrity Influence and London Blue Topaz
Over the years, the mesmerizing hue of London Blue Topaz has not gone unnoticed in the world of glitz and glamour. Several celebrities, from Hollywood A-listers to music icons, have adorned themselves with London Blue Topaz jewelry, amplifying its popularity. Its presence on red carpets, movie premieres, and fashion runways has cemented its position as a gemstone that's both regal and contemporary.
Economic Impact of London Blue Topaz in the Gem Market
Within the gem market, the London Blue Topaz has carved a niche for itself. Its enticing blend of beauty and affordability has made it a desirable choice for both gem collectors and the general public. As jewelry designers seek to craft pieces that are both luxurious and accessible, the demand for London Blue Topaz has seen a significant rise. Consequently, its economic footprint in the gem industry is unmistakable, driving trade, employment, and innovation.
Conclusion: The Timeless Legacy of London Blue Topaz
In the ever-evolving world of gemstones, certain jewels, through their sheer allure, etch their legacy in the annals of time. The London Blue Topaz stands as one such luminary. With its bewitching hue and complex history, it has transcended mere adornment to embody a tapestry of narratives—stories of nature's wonders, of mankind's artistry, and of the deep-rooted connections between the two.
The London Blue Topaz, much like its color, is profound. It is a testament to the Earth's ability to craft marvels over millennia and to humanity's quest to enhance and celebrate these marvels. This gemstone's journey, from the rugged terrains where it's mined to the polished, gleaming jewel that graces exquisite jewelry pieces, encapsulates a dance of nature and nurture.
Furthermore, in a world that often mirrors the mood ring's ever-shifting colors—changing, unpredictable, and multifaceted—the London Blue Topaz offers a grounding presence. Its steadfast, deep blue is a symbol of consistency, depth, and clarity amidst life's ebb and flow. Just as mood rings reflect our emotions and sentiments, the London Blue Topaz serves as a beacon, reminding us of the enduring beauty and mysteries that lie beneath the surface.
As we reflect on the question, "What is London Blue Topaz?", it's evident that it isn't just about understanding a gemstone. It's about appreciating a legacy—a legacy of nature's grandeur, human innovation, and the timeless dance between the two.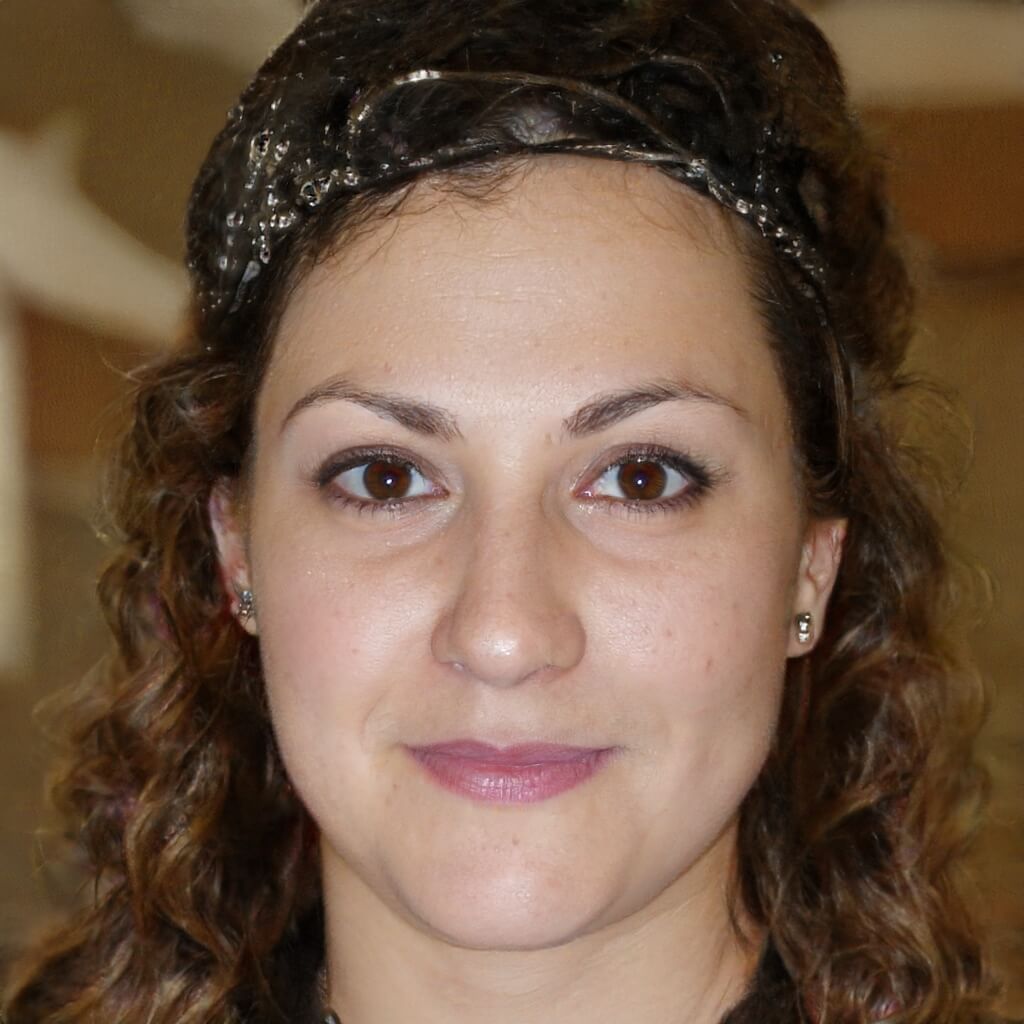 Co-Founder, Editor-In-Chief
Cynthia met Brian during one of their aid work on Typhoon Katrina, and they have been inseparable since. They both believe that Living By Example could be the best platform there is to write about subjects that will help people connect with others and give them a deeper understanding of different societies and cultures.