The realm of gemstones is vast and varied, but few gems command as much intrigue as blue topaz. The ethereal blue, evoking images of pristine skies and tranquil oceans, poses a question: what does blue topaz symbolize? As we venture through this exploration, we'll unearth the legends, beliefs, and meanings woven into the very essence of this captivating gemstone.
From ancient civilizations to contemporary cultures, the symbolism of blue topaz has been both consistent and ever-evolving. Its striking color and mesmerizing clarity make it a gem that's cherished across the globe, each region attributing to it unique meanings and stories.
Historical Roots of Blue Topaz
The journey of blue topaz traces back to ancient civilizations where it was deeply revered. Ancient Greeks believed it granted strength and could protect the wearer from harm. Meanwhile, the Romans, mesmerized by its hues, associated it with Jupiter, their god of sky and thunder.
Its allure transcended beyond the confines of Greece and Rome. In Egypt, it was believed to possess powers from the Sun God, Ra, providing life and vitality to its wearer. The diverse interpretations across these ancient civilizations highlight the universal appeal and significance of blue topaz.
Blue Topaz Across Different Cultures
Beyond the classic civilizations, blue topaz garnered respect in myriad cultures. In Hindu mythology, topaz is associated with the planet Jupiter, symbolizing wisdom and longevity. In African tales, it's deemed as a healing crystal, protecting against nightmares and guiding one to their true purpose.
In Western contexts, blue topaz, especially when given as a gift, is seen as a token of love, fidelity, and affection. This duality of blue topaz, representing both divine energy and human emotion, makes it a gem of profound depth and significance.
The Spectrum of Blue in Topaz
While commonly recognized for its sky-blue hue, blue topaz encompasses a range of shades. From the pale, almost transparent Sky Blue to the rich, deep London Blue, and the vibrant Swiss Blue, each variant has its own tale and symbolism.
The deeper shades, especially London Blue, are often associated with royalty, luxury, and depth of character. On the other hand, the lighter hues symbolize clarity, serenity, and openness. This spectrum offers a diverse palate of meanings, making blue topaz versatile not just in jewelry but in symbolic weight.
The Healing Powers and Metaphysical Properties
Beyond its tangible beauty, what does blue topaz symbolize in the metaphysical realm? Many crystal enthusiasts and healers consider it a bastion of clarity, focus, and calmness. It's believed to bolster one's communicative skills, enabling articulate expression and active listening.
Furthermore, blue topaz is seen as a gem that enhances spiritual growth, helping its bearer to attune with their higher self. By aligning with the throat chakra, it aids in verbalizing deep-seated feelings and thoughts, serving as a bridge between the heart and voice.
Blue Topaz in Literature and Art
The allure of blue topaz hasn't escaped the realms of literature and art. Poets, painters, and novelists have often turned to this gem as a muse, symbolizing everything from unrequited love to the deep abyss of human emotion.
Its blue, resonating with the vastness of skies and oceans, has often been a metaphor for the boundless human spirit, the pursuit of the unknown, and the depth of human emotions. In artistic depictions, blue topaz stands as a beacon of hope, clarity, and the relentless human quest for beauty and meaning.
The Birthstone of December
Representing the last month of the year, blue topaz, as December's birthstone, carries with it the essence of introspection, conclusion, and the promise of a new dawn. Those born in December often find a resonance with the gem's calming energy, mirroring the serene winter month.
It's also a gem that's gifted to mark the fourth wedding anniversary, symbolizing the clarity and deep bond formed between couples over the years.
Blue Topaz in Modern Pop Culture
The modern world, with its fast-paced changes, hasn't diminished the allure of blue topaz. It graces the red carpets, is featured prominently in movies, and even finds mentions in contemporary songs. Its symbolism of clarity and depth seems more pertinent than ever in today's complex times.
The contemporary interpretations, though varied, often circle back to its roots, emphasizing communication, clarity, and the undying human spirit.
Geographic Origins and Mining
While the symbolism of blue topaz is vast, its geographical origins are specific. Major deposits are found in countries like Brazil, Nigeria, and Australia. Each region, with its unique geological makeup, contributes to the gem's mystique.
Understanding where blue topaz is mined provides a richer context to its symbolism. Extracted from the womb of the Earth, it's a testament to nature's wonder and the timeless dance of geological processes.
FAQ Section
How is blue topaz different from aquamarine?
While both showcase captivating blue tones, they're distinct in their chemical compositions and sources.
Is blue topaz the same as topaz?
Topaz can be found in a variety of colors. Blue topaz is a specific variant, and its blue hue is often enhanced through treatments.
The Mystique of Blue in Gemstones
Beyond topaz, the color blue in gemstones has always been a symbol of depth, mystery, and vastness. Whether it's sapphires, lapis lazuli, or turquoise, blue gems resonate with human psyche, representing the unknown realms of the skies and the depth of the oceans.
In the context of blue topaz, its shade amplifies these symbolisms, further accentuating its status as a gem of profound depth and intrigue.
The Contemporary Relevance of Blue Topaz Symbolism
In today's digital age, where communication is pivotal, the symbolism of blue topaz as a gem enhancing clarity and expression becomes highly relevant. It's no longer just a beautiful adornment but a stone that echoes the contemporary need for clear, heartfelt communication in an increasingly complex world.
Conclusion
In the vast world of gemstones, understanding what blue topaz symbolizes offers a deep dive into human culture, belief, and emotion. As we draw a parallel to mood rings, an innovative jewelry piece that changes color reflecting one's emotions, the contrast is striking. While mood rings are about the transient and ever-changing human feelings, blue topaz, with its consistent hue, serves as a reminder of the timeless, unwavering beauty and depth of human spirit and nature.
Much like mood rings, blue topaz captivates, intrigues, and draws one into its depths. Both, in their unique ways, capture the essence of human emotions and the wonders of the natural world. Together, they serve as a testament to the rich tapestry of symbols, stories, and meanings that gemstones weave into our lives.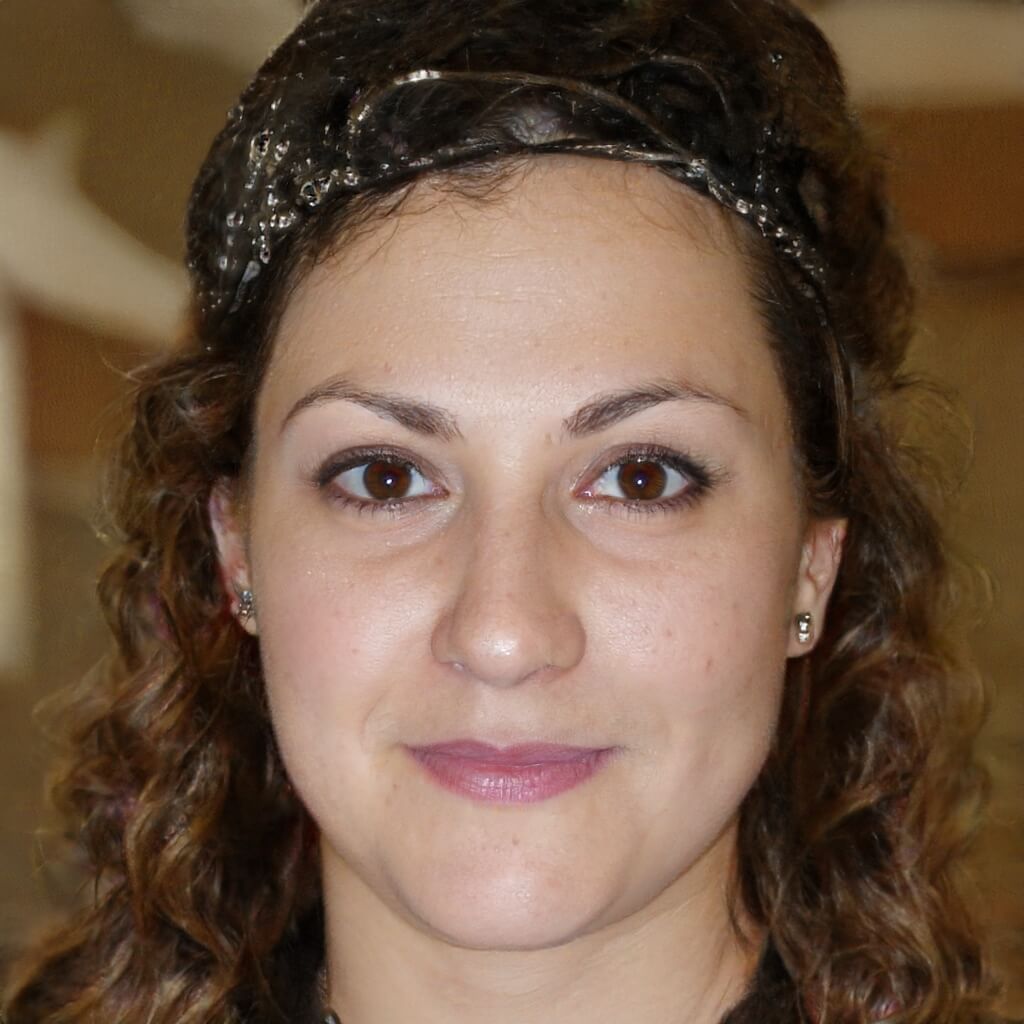 Co-Founder, Editor-In-Chief
Cynthia met Brian during one of their aid work on Typhoon Katrina, and they have been inseparable since. They both believe that Living By Example could be the best platform there is to write about subjects that will help people connect with others and give them a deeper understanding of different societies and cultures.