Since Citrine is one of the most popular gemstones, it's not surprising that many people want to know if citrine can go in the water. This blog will help you discover how citrine should be taken care of, its compatibility with types of water, the significance of cleansing negative energy, and the precautions you should take when using this beautiful crystal.
Can Citrine Go in Water?
Citrine can go in water. It is a relatively hard stone, ranking seven on the Mohs hardness scale for some of its best forms, so it can withstand exposure to water without being damaged. Water can also be used to cleanse and charge Citrine crystals.
To cleanse your Citrine crystal in water, hold it under a stream of running water for a few minutes. You can also soak it in a water bowl for up to 24 hours. Be sure to dry your crystal thoroughly after cleansing it. However, there are some important considerations when using citrine in water:
Only use clean, fresh water.

Avoid using hot water, as this can damage your crystal.

Cover the bowl to prevent dust and dirt from getting into the water if you soak your crystal.

Dry your crystal thoroughly after cleansing or charging it.
Negative Energy and Extended Periods
It's crucial to understand why regularly clearing negative energy from your crystal is so important:
Why Negativity Needs to be Cleansed Away Regularly
Negative energy can accumulate in your citrine crystal over time, diminishing its effectiveness. Cleansing your citrine regularly is essential to maintain its positive energy. Water is one of the most common methods for cleansing gemstones, including citrine.
How to Use Citrine for Cleansing Away Negative Energy
To cleanse your citrine crystal in water, simply immerse it in a bowl of clean water for a few hours or overnight. This allows the crystal to absorb the water's energy and release any negativity it has collected. Afterward, rinse the citrine under running water to wash away all negative energy.
How Long Does it Take for Citrine to Absorb Negative Energy?
The time it takes for citrine to absorb negative energy can vary depending on the negativity's intensity and the crystal's size. Leaving it in water for a few hours overnight should suffice. However, trust your intuition; if the crystal needs more time, leave it in the water accordingly.
Types of Water for Cleaning with Citrine
Not all water is the same, and the type of water you use can impact the cleansing process of your citrine. Each water type has unique characteristics and considerations, so choosing the right one is crucial to ensure the best results for your gemstone.
Saltwater vs. Freshwater vs. Normal Tap Water
When considering which type of water to use for cleansing your citrine, it's essential to choose wisely to maintain its yellow hues. There are viable options to choose from:
Saltwater: Saltwater can effectively clean citrine, but it should be done cautiously. Some citrine specimens may be sensitive to salt, so it's best to consult a gemstone expert before submerging your citrine in saltwater.

Freshwater: Freshwater is generally a safe option for cleansing citrine. It is gentle and does not pose any significant risks to the crystal.

Normal Tap Water: Tap water is another safe choice for cleansing citrine as long as it is clean and impurities-free. If tap water has a high mineral content, it's advisable to use filtered or purified water to prevent mineral buildup on the crystal.
Is Moon Water Effective for Cleaning with Citrine?
Moon water, which is water charged by the moon's energy, can be a powerful cleansing agent for citrine. Placing your citrine under the moonlight for a night can help recharge and cleanse it, making it ready for use.
Place your citrine outside where it can directly receive the moon's rays. If outdoor placement isn't possible, find a windowsill or balcony where the moonlight can reach your crystal. Leave it there overnight, and by morning, your citrine will be refreshed and ready to bring its positive energy back into your life.
Is Water Safe for Cleaning with Quartz Family Crystals?
Water is generally safe for cleaning most crystals from the quartz mineral family, including citrine. However, there are a few important considerations to keep in mind to ensure the safety of your quartz family crystals when cleaning them with water:

Quality of Water: Use clean and pure water, such as filtered or purified water, to avoid introducing impurities to your crystals. Tap water is typically safe as long as it is not excessively mineral-rich.

Duration of Exposure: While short-term exposure to water is generally safe for quartz crystals, avoid prolonged soaking, especially in saltwater. Extended exposure to water can potentially harm some quartz specimens.

Sensitive Specimens: Be aware that some quartz crystals may be more sensitive to certain types of water, such as saltwater. It's a good practice to perform a water test with a small portion of the crystal before fully submerging it, especially if you have concerns about its sensitivity.

Rinsing and Drying: After cleansing your quartz crystal in water, rinse it thoroughly under clean, running water to remove any residue or negative energy. Ensure the crystal is completely dry before using or storing it to prevent any potential mineral buildup or damage.
How Can I Make Sure My Crystal is Safe in the Water?
To ensure your citrine is safe when submerged in water, you can perform a simple "water test." If you notice any adverse reactions, such as color fading or changes in texture, it is best to avoid using water for cleansing that particular citrine. Below are some precautions and steps you can consider:
Tap water may contain minerals or chemicals that could damage your citrine, so use filtered or bottled water if possible.

Place your citrine in a water bowl and let it soak for no more than 24 hours.

Remove your citrine from the water and rinse it thoroughly under running water.

Dry your citrine with a soft cloth.
Methods of Cleaning Citrine in Water
There are various methods for cleaning citrine in water, each offering its unique benefits.
Immersion: This is a more thorough method of cleansing your citrine, and it is recommended if your citrine has been exposed to a lot of negative energy. To soak your citrine, place it in a bowl of clean water and let it sit for several hours or overnight. Adding a few drops of essential oil to the water enhances the cleansing process.
Flowing Water: This is a quick and easy method that can be used to cleanse your citrine from everyday dirt and grime. Hold your citrine under a stream of running water for a few minutes while visualizing the water washing away any negative energy. You can use warm or cold water, but avoid hot water, which could damage your citrine.
Moonlight Bath: Placing your citrine under the moonlight during a full moon night can cleanse and recharge it. This method is particularly effective in harnessing the moon's energy.
FAQs
Can I use citrine to cleanse other crystals in water?
Yes, citrine can be used to cleanse other crystals. It's a versatile crystal known for its cleansing properties.
Can I drink citrine-infused water?
While some people believe in the healing properties of crystal-infused water, it's essential to research and exercise caution before consuming it. Consult with an expert if you have any concerns.
How often should I cleanse my citrine?
The frequency of cleansing depends on how often you use your citrine and the energy it encounters. As a general guideline, monthly cleansing is a good practice.
Can water damage citrine?
Citrine is generally water-safe, but prolonged exposure to water, especially in the case of saltwater, can potentially damage some citrine specimens. Always conduct a water test if you need clarification.
Cleansing: Can Citrine Go In Water?
In answering the question "can Citrine go in water?", if for cleansing purposes, the answer is yes. But it's important to understand the situations where getting it wet is acceptable and the situations where it can be harmful.
Cutrine possesses various characteristics and benefits, so remember to exercise caution, perform necessary water tests, and trust your intuition when cleansing your gemstone. As long as you do that, you shouldn't have trouble putting your Citrine in water occasionally. Whether you choose saltwater, freshwater, or moon water, citrine's natural properties make it a valuable tool for spiritual and emotional well-being.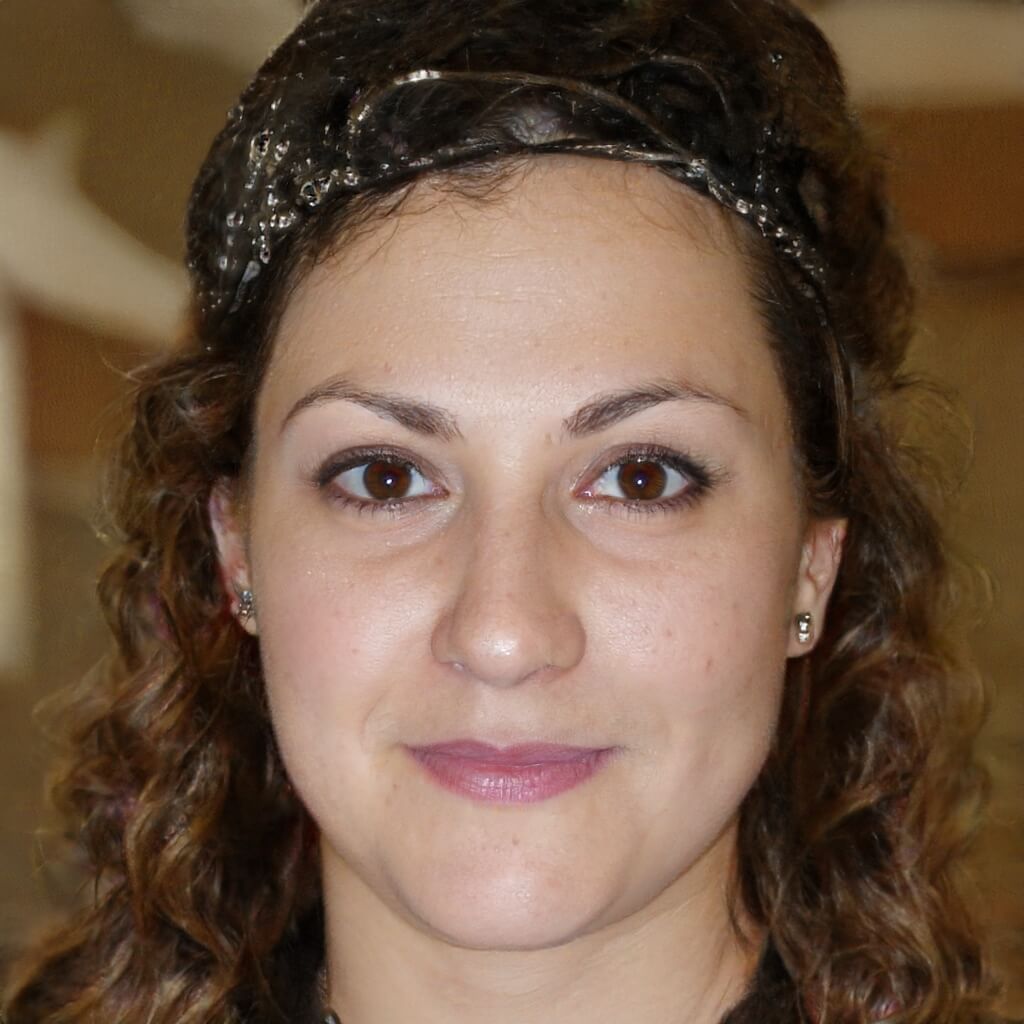 Co-Founder, Editor-In-Chief
Cynthia met Brian during one of their aid work on Typhoon Katrina, and they have been inseparable since. They both believe that Living By Example could be the best platform there is to write about subjects that will help people connect with others and give them a deeper understanding of different societies and cultures.