Citrine, with its captivating beauty and multifaceted properties, has long been cherished and sought after. In this exploration, we will delve into the unique characteristics and diverse benefits that make citrine a gemstone of extraordinary value. From its healing potential, both physically and spiritually, to its various forms and colors, citrine's radiant energy promises to illuminate your understanding and appreciation of this remarkable gemstone. If you're curious about gemstones in general and want to learn more about what they are and how they are formed, you can explore our comprehensive guide on gemstones.
What is Citrine?
In this comprehensive guide, we'll delve into the various facets of citrine, including its remarkable characteristics and the numerous benefits it offers.
Citrine Properties
In this section, we'll dive into the fascinating properties of citrine that make it a highly sought-after gemstone, particularly its healing potential, both in physical and spiritual aspects.
Physical Health Benefits
Citrine's physical healing properties have been revered for centuries. This gemstone is believed to offer a range of benefits for the body's well-being.
One of the key attributes of citrine is its association with digestion. It is believed to stimulate and enhance the digestive system, promoting better digestion and metabolism. This can lead to improved nutrient absorption and overall digestive comfort. Many people turn to citrine to help alleviate issues such as bloating, indigestion, and sluggish digestion.
Additionally, citrine is associated with boosting energy levels. Its vibrant and sunny energy is thought to infuse the body with vitality, making it an excellent choice for those seeking an energy boost. Whether you're dealing with daily fatigue or simply looking to enhance your physical performance, citrine may provide the energetic support you need.
Mental Health Benefits
Citrine's positive energy extends to mental health as well. It is often referred to as the "stone of happiness" due to its mood-lifting properties. The warm and radiant energy of citrine is believed to dispel negativity, replacing it with feelings of joy and optimism. This makes it a valuable tool for those dealing with stress, anxiety, or even symptoms of depression.
Furthermore, citrine is thought to enhance mental clarity and focus. It can help clear mental fog and improve decision-making. If you're facing challenges in your personal or professional life, citrine's positive influence on mental well-being may help you approach situations with a clearer and more positive mindset.
Spiritual Healing Benefits
In the realm of spirituality, citrine is highly regarded for its ability to enhance one's spiritual growth and personal power. It is often associated with the solar plexus chakra, the energy center responsible for self-confidence, self-esteem, and personal power.
Meditating with citrine is a popular practice among those seeking spiritual growth. It is believed to help align your energies, facilitating a deeper connection to your inner self and the spiritual realm. By meditating with citrine, individuals may experience an increase in self-confidence and a greater sense of purpose.
Citrine is also considered a protective stone in spiritual practices. It is believed to create a shield of positive energy around the user, deflecting negative influences and promoting spiritual growth without interference.
Healing Properties
Citrine's physical health benefits are truly remarkable. This gemstone is believed to have a positive impact on the body's well-being. Its energy is thought to stimulate the digestive system, aiding in better digestion and metabolism. By incorporating citrine into your daily life, you may experience improved overall health and vitality.
Mental health is equally important, and citrine plays a role here too. The positive energy radiated by citrine can have a significant impact on mental well-being. Many individuals turn to citrine for its mood-lifting properties. It is said to help alleviate stress, anxiety, and even symptoms of depression, promoting emotional balance and a brighter outlook on life.
If you're interested in exploring other ways to connect with your emotions and well-being, you might also be intrigued by mood rings. These rings are a fun and visually expressive way to gauge your mood based on color changes. While mood rings operate differently from citrine, they both provide insights into the dynamic nature of our emotional states. If you'd like to learn more about mood rings and how they work, you can explore our article on Mood Rings.
In the realm of spirituality, citrine is revered for its ability to enhance one's spiritual growth. It is often associated with the solar plexus chakra, the energy center responsible for personal power and self-confidence. Meditating with citrine is believed to help align your energies and open new spiritual horizons, making it a valuable tool for those on a spiritual journey.
Forms and Colors of Citrine
Citrine's diversity extends to its various forms and colors, each with its unique charm and allure.
Madeira Citrine
Madeira citrine, with its deep, rich amber hue, is highly valued for its warm and inviting energy. Its color exudes a sense of comfort and positivity, making it a favorite among crystal enthusiasts. It is often associated with the sunny landscapes of the Madeira Islands, evoking feelings of happiness and contentment.
Smoky Quartz
Smoky quartz, although sometimes mistaken for citrine, has its own unique qualities. It boasts a smoky brownish-gray color and is known for its grounding and protective properties. While not a true citrine, it shares some of the positive energy attributes and is appreciated for its earthy, calming presence.
Natural Citrines
Natural citrines, with their pale yellow to golden shades, are cherished for their authenticity. Unlike heat-treated citrines, these stones are formed by nature, and their connection to the sun's energy is highly symbolic. They represent abundance, vitality, and the warmth of the sun itself. Natural citrines are often preferred by those seeking a genuine connection to this remarkable gemstone.
Variety of Quartz
Citrine is a member of the quartz family, and its variations are diverse. Each type of citrine offers its own unique set of properties and aesthetics. Some may exhibit a more vibrant yellow color, while others lean towards a pale or honeyed tone. Exploring the different varieties of citrine allows you to find the one that resonates most with your intentions and preferences.
Feng Shui and Citrine
Citrine plays a significant role in Feng Shui, the ancient art of harmonizing energy in your surroundings.
Citrine in Feng Shui Decorations
Many Feng Shui practitioners incorporate citrine into their decor to attract wealth and abundance. The vibrant energy of citrine is thought to stimulate prosperity and financial success. Placing citrine in key areas of your home or workspace can stimulate positive energy flow, creating an environment that encourages growth and achievement.
Using Citrine in Cash Registers
In the world of business, citrine is often used in cash registers to enhance financial success and prosperity. Its association with wealth makes it a popular choice for businesses seeking financial growth. Placing citrine near your cash register is believed to invite prosperity and financial abundance into your establishment, fostering a thriving business.
Cleansing and Caring for Your Citrine Stones
To ensure that your citrine continues to radiate its positive energy, it's important to care for it properly. Regular cleansing and charging can help maintain its effectiveness.
Cleaning citrine is a straightforward process. You can rinse it under lukewarm water and gently pat it dry with a soft cloth. Avoid exposing citrine to harsh chemicals or prolonged sunlight, as this can affect its color and energy.
Charging citrine is a delightful ritual. Place it in sunlight for a few hours to recharge its positive energy. You can also use moonlight or cleanse it with the smoke of sage or palo santo. Keep your citrine in a special place, such as on your windowsill or beside your bed, to ensure it remains vibrant and energetically potent.
By following these care instructions, your citrine will continue to serve as a source of positivity and inspiration in your life.
FAQ
Can citrine replace medical treatment for physical ailments?
Citrine can complement medical treatment but should not replace it. Always consult a healthcare professional for serious health concerns.
How can I use citrine for mental well-being?
Carry citrine with you, meditate with it, or place it in your living space to benefit from its mood-lifting properties. Remember that it can enhance your mental well-being but is not a substitute for professional help if needed.
Are there any precautions when using citrine in Feng Shui?
Avoid placing citrine in the bedroom or bathroom, as its energy is better suited for areas associated with wealth and abundance. Ensure it is clean and free of negative energy before using it in Feng Shui practices.
Conclusion
In conclusion, citrine is a gemstone that goes beyond its aesthetic appeal. Its properties encompass physical healing, mental well-being, and spiritual growth. Whether you're drawn to its warm colors or its metaphysical attributes, citrine has a place in both your jewelry collection and your holistic well-being journey.
As you explore the diverse world of gemstones, remember that citrine's energy is a reflection of the sun's warmth and positivity. Embrace the radiant energy of citrine and experience its transformative power in your life. Whether you're using it for healing, Feng Shui, or simply to enhance your surroundings, citrine is a gemstone that can brighten your life in many ways. If you're inspired by the radiant qualities of citrine and wish to explore how it aligns with a lifestyle of positive impact and well-being, visit livingbyexample.org.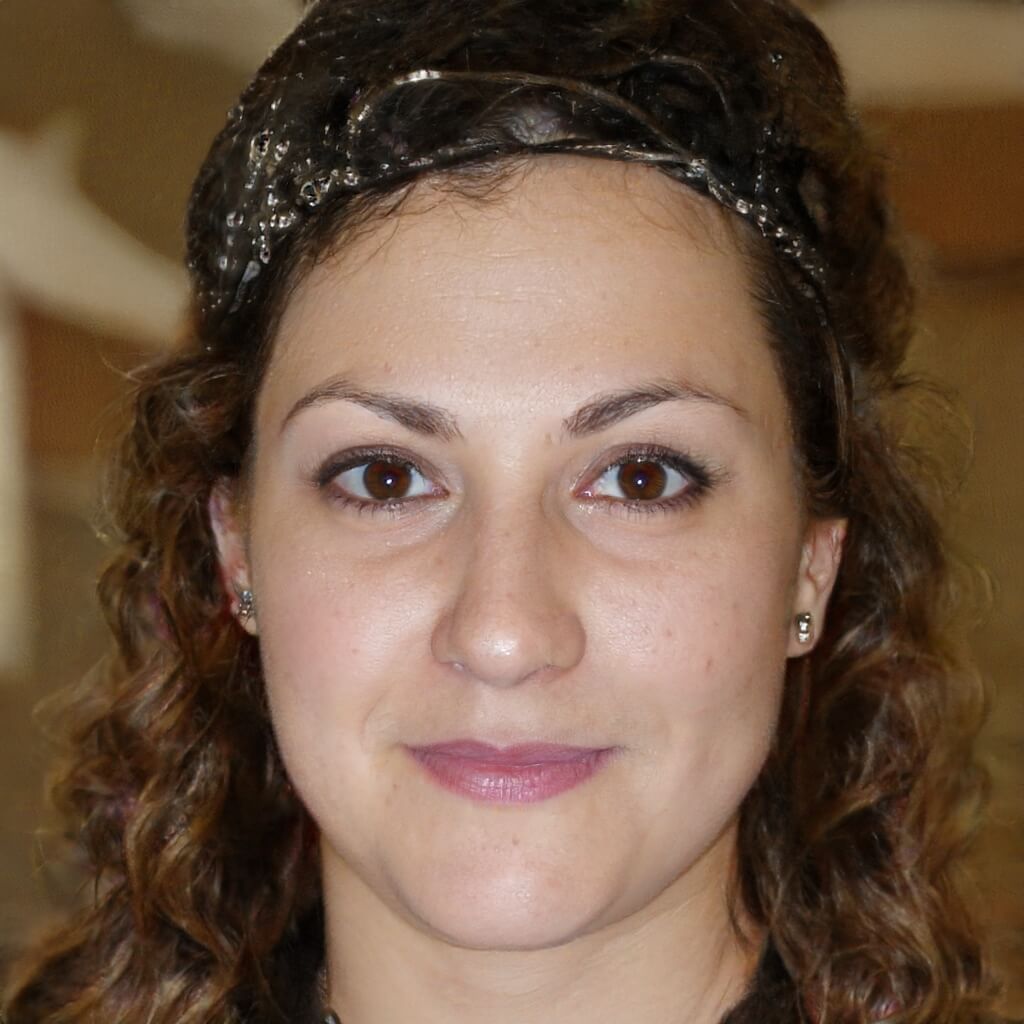 Co-Founder, Editor-In-Chief
Cynthia met Brian during one of their aid work on Typhoon Katrina, and they have been inseparable since. They both believe that Living By Example could be the best platform there is to write about subjects that will help people connect with others and give them a deeper understanding of different societies and cultures.