Citrine, one of many gemstones with radiant yellow hues, is far more than a beautiful gemstone; it's a beacon of positivity and personal power. In this exploration of citrine's spiritual and symbolic significance, we journey through its history, delve into its unique properties, and uncover the profound meanings and transformative uses that have made it a cherished gemstone throughout the ages. Join us as we unlock the golden secrets of citrine and embrace the warmth and abundance it brings to our lives.
What is Citrine?
Citrine is a captivating gemstone known for its radiant golden hue. It belongs to the quartz family and is prized for its beauty and metaphysical properties. In this article, we will delve into the captivating world of citrine and explore its rich history, properties, and the profound meaning it holds.
History of the Citrine Crystal
The history of citrine can be traced back to ancient civilizations. Egyptians used it for protection, while the Greeks adorned their jewelry with citrine. Its name is derived from the French word "citron," meaning lemon, which perfectly describes its vibrant color. Throughout history, citrine has been associated with wealth, abundance, and positivity.
Ancient cultures believed that citrine carried the power of the sun. They saw it as a source of warmth and energy, much like the sun's life-giving rays. This association with the sun led to the belief that citrine could bring success and prosperity to those who possessed it. In fact, it was often called the "merchant's stone" because it was thought to attract wealth and success in business.
Properties of Citrine Crystals
Citrine is not only visually stunning but also holds unique properties. It is known for its ability to cleanse and purify energy, making it a popular choice among those seeking spiritual growth. This crystal resonates with the solar plexus chakra, promoting confidence and self-expression. Its energy is warm and inviting, like the sun's rays.
One of the remarkable properties of citrine is its ability to absorb and transmute negative energy. This makes it an excellent crystal for dispelling negative emotions, such as anger and fear, and replacing them with a sense of joy and positivity. When you hold a citrine crystal, you can almost feel its warm, soothing energy enveloping you, like a comforting ray of sunlight.
Citrine is also known for its ability to enhance creativity and mental clarity. It is believed to stimulate the mind, making it easier to focus and make decisions. Many people turn to citrine when they need a boost of inspiration or when they're facing challenges that require innovative solutions.
Meaning and Uses of Citrine Crystals
Citrine crystals are revered for their multifaceted meaning and versatile uses. Let's explore some of the profound aspects of these golden gems.
Positive Energy
One of the primary citrine crystal meanings is its association with positive energy. It is believed to ward off negativity and invite joy and abundance into one's life. By wearing or placing citrine in your space, you can create an atmosphere filled with optimism and vitality. If you're interested in exploring other ways to enhance your mood and energy, you might want to check out our article on mood rings for additional insights and tools to uplift your spirits.
Citrine's positive energy can be particularly beneficial during challenging times. It serves as a reminder that even in the darkest moments, there is always a glimmer of hope. Many people keep a piece of citrine with them as a talisman to uplift their spirits and maintain a positive outlook on life.
Solar Plexus Chakra
Citrine resonates strongly with the solar plexus chakra, which is the center of personal power and confidence. Meditating with citrine can help balance this chakra, boosting self-esteem and inner strength. When your solar plexus chakra is in harmony, you feel a sense of empowerment and the ability to assert yourself confidently in various aspects of your life.
The solar plexus chakra is also associated with the digestive system. When it is blocked or imbalanced, it can manifest as digestive issues or a sense of powerlessness. Citrine's energy can help clear blockages in this chakra, promoting physical and emotional well-being.
Natural Citrine Benefits
Natural citrine, untouched by heat or radiation, is highly sought after for its pure energy. It carries the authentic citrine crystal meaning, offering enhanced clarity of thought and a deeper connection to one's inner self.
One of the distinguishing features of natural citrine is its subtle, honeyed hue. Unlike the vibrant yellows of heat-treated citrine, natural citrine exhibits a more delicate shade of gold. It is believed that this gentle coloring enhances its ability to soothe and calm the mind.
Natural citrine is also associated with abundance and prosperity. Its energy is seen as more authentic and aligned with the principles of manifesting wealth. Many individuals use natural citrine as a tool for financial abundance and success.
Smoky Quartz vs. Citrine Stones
While smoky quartz may resemble citrine, they have distinct properties and meanings. Smoky quartz is known for its grounding energy, whereas citrine exudes brightness and positivity. Understanding the difference can help you choose the right crystal for your intentions.
Smoky quartz, with its deep brown to black coloration, is often used for grounding and protection. It is believed to help anchor you to the earth's energy and provide a sense of stability and security. This makes it an excellent choice for those who need to stay rooted and centered, especially during times of upheaval or change.
Citrine, on the other hand, radiates a warm and uplifting energy. It is associated with joy, optimism, and abundance. People often turn to citrine when they want to attract positive energy into their lives or when they need a boost of confidence and self-assuredness. It's a crystal that encourages you to embrace the light and see the beauty in life.
Personal Power & Healing Properties
Citrine is a potent tool for personal growth and healing. It can help you overcome destructive tendencies and find balance in your sacral chakra. Embrace citrine to tap into your inner strength and unleash your full potential.
The sacral chakra, located just below the navel, is associated with emotions, creativity, and sensuality. When this chakra is blocked or imbalanced, it can lead to feelings of guilt, low self-esteem, and an inability to express one's emotions. Citrine's energy can help open and align the sacral chakra, allowing you to experience greater emotional well-being and creativity.
Citrine's healing properties extend to the physical realm as well. It is believed to support the digestive system, liver, and kidneys. Some people use citrine as part of their holistic healing practices to address issues related to digestion and detoxification.
Feng Shui with Citrine Jewelry & Stones
In the realm of Feng Shui, citrine is celebrated for its ability to attract wealth and prosperity. Placing citrine jewelry or stones in specific areas of your home or workspace can stimulate abundance and financial well-being.
Citrine is often used in the wealth corner (southeast) of a room or space to enhance its money-drawing energy. This placement is believed to activate the flow of prosperity and financial opportunities into your life. Many Feng Shui practitioners also recommend placing a citrine cluster or geode on a prominent desk or workspace to invite success and abundance in your career.
When using citrine for Feng Shui, it's essential to keep the crystals clean and energetically charged. Regularly cleanse them to ensure they maintain their positive and vibrant energy.
Care and Maintenance of Citrine Crystals
To fully benefit from citrine's energy, it's essential to care for and maintain your crystals properly.
Cleaning and Clearing Your Stones
Regularly cleanse your citrine crystals to rid them of negative energies they may have absorbed. This can be done through various methods like smudging with sage or immersing them in saltwater. Cleansing not only removes any accumulated negativity but also revitalizes the crystal's energy, allowing it to work at its full potential.
Charging Your Crystals in Sunlight or Moonlight
Citrine crystals recharge best under sunlight or moonlight. Allow them to bask in natural light to revitalize their energy and restore their vibrancy. The gentle energy of the sun or the soothing energy of the moon can enhance citrine's positive qualities.
When charging your citrine crystals in sunlight, be mindful of their placement. Some citrine crystals may fade or become discolored when exposed to prolonged direct sunlight. If you have concerns about this, choose a location with indirect sunlight or charge them during sunrise or sunset when the light is less intense.
Storing Your Citrine Stones Properly
Store your citrine crystals in a safe, clean, and dry place. Keep them away from direct sunlight, extreme temperatures, and moisture to preserve their beauty and energy. A soft pouch or a dedicated crystal container can protect your citrine crystals from scratches and damage.
Proper storage not only maintains the integrity of the crystals but also keeps them ready for use whenever you need their uplifting energy.
FAQ
Can citrine crystals help with wealth and abundance?
Yes, citrine is often associated with attracting wealth and abundance, making it a popular choice for those seeking financial prosperity. Its energy is believed to stimulate opportunities for financial growth and success.
How can I use citrine to enhance my personal power?
Meditating with citrine, wearing citrine jewelry, or placing citrine stones on your solar plexus chakra can help boost your personal power and self-confidence. Citrine's uplifting energy encourages self-expression and assertiveness.
Is natural citrine different from heat-treated citrine?
Yes, natural citrine is considered purer in energy compared to heat-treated citrine. It is valued for its authenticity and clarity. Natural citrine's subtle, golden hue is often seen as a sign of its genuine nature.
Can I use citrine for Feng Shui in my home or office?
Absolutely! Citrine is a popular Feng Shui remedy for attracting wealth and positive energy. Placing it in the wealth corner (southeast) of your space can activate its money-drawing energy. Additionally, using citrine clusters or geodes in your workspace can enhance success and abundance in your career.
How often should I cleanse and charge my citrine crystals?
The frequency of cleansing and charging your citrine crystals depends on how often you use them and the energy they encounter. As a general guideline, cleanse them after each use or when you feel their energy is becoming stagnant. Charging them in sunlight or moonlight can be done every few weeks to maintain their vitality.
Can I combine citrine with other crystals for specific intentions?
Yes, citrine can be combined with other crystals to amplify and customize your intentions. For example, pairing citrine with amethyst can enhance spiritual growth and intuition. Experiment with different crystal combinations to create a unique energy blend that resonates with your goals.
Embracing the Radiance of Citrine Crystal Energy
Citrine crystal meaning goes far beyond its stunning appearance. It is a gemstone of positivity, personal power, and abundance. Whether you seek spiritual growth, balance, or wealth, citrine can be your trusted companion on your journey. Embrace its energy, care for it diligently, and let its golden light illuminate your life. As you explore the rich history, properties, and versatile uses of citrine, you'll discover that its radiant energy can bring joy, optimism, and transformation to every aspect of your life. So, invite the warmth of the sun into your life with citrine and let its bright energy guide you toward a future filled with abundance and positivity.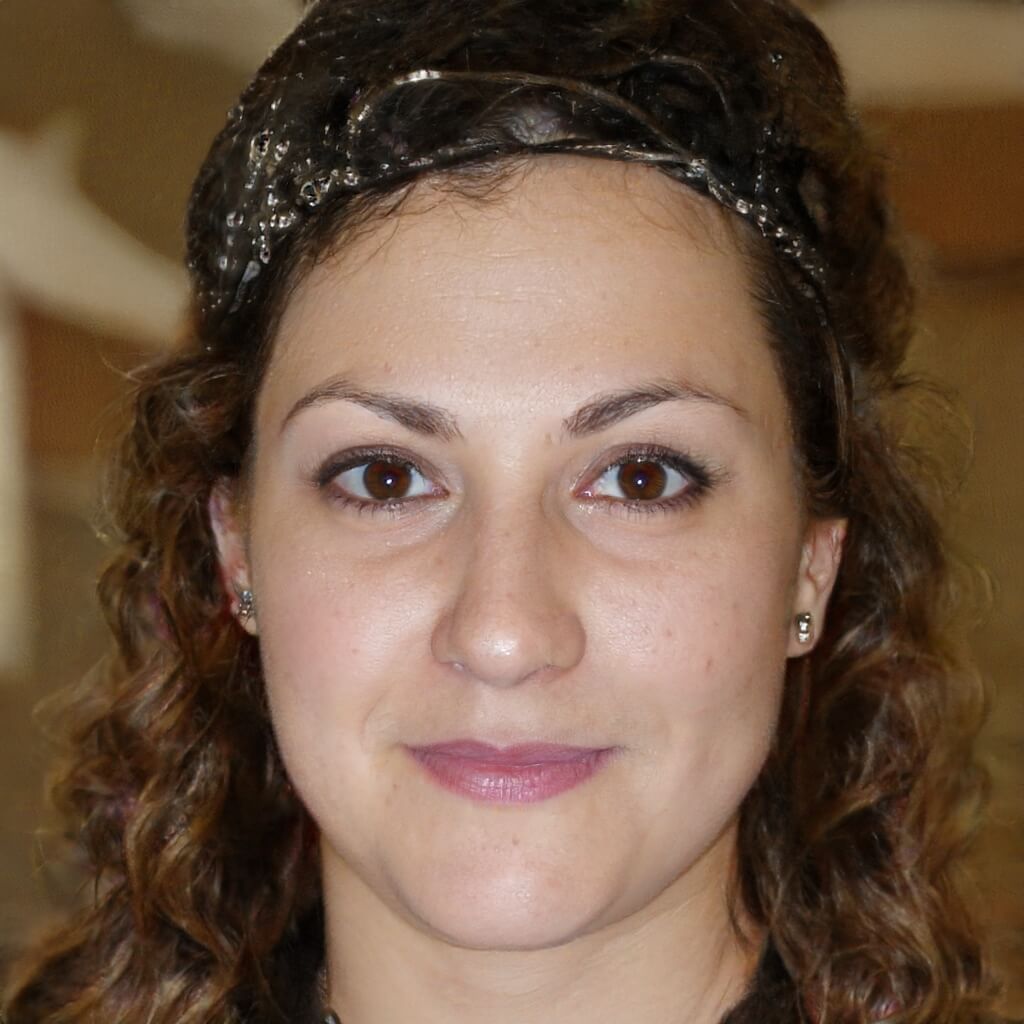 Co-Founder, Editor-In-Chief
Cynthia met Brian during one of their aid work on Typhoon Katrina, and they have been inseparable since. They both believe that Living By Example could be the best platform there is to write about subjects that will help people connect with others and give them a deeper understanding of different societies and cultures.