Mood rings are a type of jewelry that gained popularity in the 1970s. They are designed to change colors based on the wearer's mood, purportedly offering a visual representation of their emotional state. The concept behind mood rings is rooted in the idea that our body temperature varies with our emotions, and this variation can be detected through changes in the skin. Mood rings typically incorporate liquid crystal technology, which responds to different temperatures by changing color.
The colors on a mood ring are believed to correspond to specific emotions, offering a fun and unique way to express one's mood through accessories. While mood rings may not be scientifically accurate in determining a person's mood, they continue to be sought after for their nostalgic charm and fashion appeal.
Types Of Mood Rings
Mood rings have evolved over the years, and today there are various types of mood rings available in the market, each with its own unique features. One popular type is the traditional mood ring, which features a classic design with a single band and a color-changing stone. These rings typically come with a mood ring color chart that helps users interpret the different colors and their corresponding moods.
Another type is the mood band, which is a wider band that covers a larger portion of the finger and often includes intricate patterns or designs. Mood necklaces are also a popular choice, offering a versatile way to showcase mood-changing colors around the neck. Additionally, there are high-quality mood rings crafted by renowned designers like Maris Ambats and Joshua Reynolds, ensuring both style and accuracy in reflecting one's mood.
The rise of modern mood jewelry has also brought about innovative variations, including mood rings that can sense and display the wearer's actual mood through advanced technology. With such a wide range of options available, individuals can find a mood ring that not only suits their style but also allows them to express their emotions in a unique and fashionable way.
High-Quality vs. Low-Quality Mood Rings
When it comes to mood rings, not all are created equal. The quality and performance of these intriguing pieces of jewelry can vary greatly depending on several factors. Understanding the difference between high-quality and low-quality mood rings can help you make an informed choice.
One key determinant of a mood ring's quality is the materials used in its construction. High-quality mood rings are often made with durable materials that can withstand everyday wear and tear. These rings are designed to last, ensuring longevity and accuracy of their mood-changing abilities.
On the other hand, low-quality mood rings might be made with subpar materials that can result in a shorter lifespan and less reliable performance. These rings may be more prone to breakage and inaccuracies, making them less desirable for those seeking a consistent and accurate mood-reading experience. Additionally, the construction of the ring plays a role in its quality and durability. High-quality mood rings are carefully crafted to ensure accuracy and longevity. They may feature a well-sealed protective casing that prevents water damage, making them more suitable for everyday use.
In contrast, low-quality mood rings might lack a sturdy protective casing, rendering them susceptible to water damage. This can greatly affect their performance and lifespan, limiting their ability to accurately reflect your mood. When considering a mood ring, it is important to choose a high-quality option that is made with durable materials and features a well-sealed protective casing. These factors contribute to their longevity, accuracy, and durability, providing a more reliable and enjoyable mood-reading experience.
Types Of Materials Used In The Construction Of Mood Rings
Mood rings are made using a variety of materials to create a unique and captivating design. The construction of these rings involves layers of different materials, each serving a specific purpose. The bottom layer of a mood ring is typically made from sturdy metals such as sterling silver or plated gold/silver over brass. This layer provides the foundation and durability needed to withstand daily wear.
The key element of a mood ring is the strip of liquid crystals that is glued onto the ring. These crystals are specially designed to change color in response to temperature fluctuations, giving the ring its distinctive mood-reading ability. The liquid crystals are carefully applied to the ring and covered with a protective coating to ensure their longevity and to prevent damage to the crystals.
In addition to metals and liquid crystals, mood rings also feature organic polymers in their composition. These polymers help create a smooth and comfortable fit, ensuring the ring is easy to wear throughout the day. They also contribute to the overall aesthetic of the ring, adding a layer of depth and beauty to the design.
By combining these different materials, mood rings are able to offer a unique and captivating way to express one's mood. Whether you choose a sterling silver base or a gold-plated band, the combination of metals, liquid crystals, and organic polymers creates a high-quality piece of jewelry that can accurately reflect your inner emotions.
Factors Affecting The Accurate Readings On A Mood Ring
While mood rings have gained popularity for their ability to change color according to one's mood, it is important to understand that there are various factors that can impact the accuracy of the readings. One of the primary factors is the climate or external temperature changes. Mood rings are designed to be sensitive to temperature variations, and if there is a significant change in the ambient temperature, it can affect the color changes on the ring. For instance, if the temperature is extremely cold or hot, it may cause the ring to exhibit colors that do not accurately reflect one's mood.
Another factor that can influence the readings is the overall health of the individual wearing the mood ring. Fluctuations in body temperature due to illnesses or changes in blood flow can affect the color changes on the ring. It is important to note that mood rings are not medical devices and should not be used as an indicator of one's health status.
Additionally, individual differences in body temperature can also affect the accuracy of readings. Normal body temperature can vary from person to person, and if someone has a slightly higher or lower body temperature than the average, it may impact the color changes on the mood ring. It's essential to understand that while mood rings can provide some insight into one's mood, they do not provide a precise reflection. Factors such as climate, health, and individual body temperature variations should be considered when interpreting the color changes on a mood ring.
Examining Josh Reynolds And His Invention Of The Mood Ring
In examining Josh Reynolds and his invention of the mood ring, we explore the fascinating history and innovation behind this popular piece of jewelry. Josh Reynolds, along with his business partner, Maris Ambats, revolutionized the concept of mood jewelry in the 1970s. The mood ring, a ring that changes color based on the wearer's mood, quickly became a cultural phenomenon. Reynolds and Ambats utilized liquid crystal technology to create these unique rings.
The secret to the mood ring's color-changing ability lies in the liquid crystal substances embedded within the ring's center stone. These liquid crystals react to the temperature of the wearer's skin, causing them to change color. Reynolds and Ambats' invention sparked the rise of mood jewelry, with its novelty and ability to help wearers express their emotions. Today, mood rings remain a popular accessory, offering a glimpse into the wearer's emotional state through a beautiful display of colors.
Who Was Josh Reynolds?
Josh Reynolds, one of the inventors of mood rings, played a significant role in the rise of mood jewelry. With his background in liquid crystal technology and his passion for creating innovative accessories, Reynolds revolutionized the concept of wearing one's emotions.
Motivated by the belief that our body temperature changes with mood, Reynolds set out to design a wearable accessory that could reflect a person's emotional state. He believed that by capturing these temperature fluctuations, he could create a visual representation of one's mood.
Through extensive research and experimentation, Reynolds developed the mood ring, a piece of jewelry that consists of a color-changing stone. The exact composition of this stone, comprised of layers of organic polymers and a protective coating, allows it to respond to temperature changes.
When the wearer's body temperature increases or decreases, it affects the liquid crystals within the stone, altering the wavelengths of light that are reflected. This, in turn, changes the color of the stone, which corresponds to a specific mood on the color scale.
Thanks to Josh Reynolds' dedication and creativity, mood rings have become a popular and high-quality accessory. People now have the opportunity to express their emotions through beautiful colors, making mood rings an essential part of modern mood jewelry.
What Prompted Him To Invent The Mood Ring?
Josh Reynolds was inspired to invent the mood ring based on his belief that our body temperature changes with our mood. He wanted to design a wearable accessory that could visually represent a person's emotional state by capturing these temperature fluctuations.
During the historical context in which Reynolds developed the mood ring, there was a growing need for a device that could reflect a person's mood through changes in body temperature. Traditional methods of understanding mood relied on verbal communication or facial expressions, which were not always accurate or easily detectable. Reynolds saw an opportunity to create a more subtle and personal way of expressing emotions.
As for Reynolds himself, not much information is available about his background or experiences. However, his invention of the mood ring has had a significant impact on the rise of mood jewelry as a popular accessory. Today, high-quality mood rings use liquid crystal technology to respond to temperature changes in the body, allowing the stone to change color and indicate the wearer's mood.
Josh Reynolds was prompted to invent the mood ring by his belief that our body temperature changes with our mood, the historical need for a device that could reflect mood through body temperature, and the desire to create a more personal and subtle way of expressing emotions.
The Impact Of Mood Rings In Internal Body Functions And Temperature Change
The human body is a complex and remarkable organism, constantly undergoing various internal processes to maintain homeostasis. These internal functions, such as heart rate, blood flow, and metabolic activity, can have a significant impact on body temperature. When we experience different emotions or physical states, our body's internal functions respond accordingly, leading to changes in temperature. For example, when we are excited or anxious, our heart rate and blood flow increase, causing a rise in body temperature.
Conversely, when we are calm or relaxed, our heart rate and blood flow decrease, resulting in a drop in body temperature. These fluctuations in temperature can be subtle but can be detected by specialized devices such as mood rings. By measuring and responding to these changes, mood rings provide a unique way to reflect and express our internal emotional states. As we delve deeper into the working mechanisms of mood rings, we will explore how they utilize internal body functions and temperature changes to indicate our mood.
How Changes In Internal Organs Can Influence Body Temperature
Changes in internal organs can have a direct impact on body temperature. This is because the physiological reactions that occur within the body in response to various emotions and activities can alter our internal temperature. For example, when we experience stress or anxiety, our heart rate tends to increase, leading to increased blood circulation. This increased blood flow can cause our fingers to become warmer, resulting in a change in body temperature.
The color changes seen in a mood ring can be attributed to this fluctuation in body temperature. Mood rings typically contain a liquid crystal that is sensitive to temperature variations. The liquid crystal is composed of layers of molecules that react to different wavelengths of light. When the temperature of the liquid crystal changes, the molecules within it rearrange, altering the wavelengths of light that are reflected back. This change in light reflection results in a different color being displayed on the mood ring.
Therefore, by monitoring the temperature of our fingers, mood rings can provide an indication of our current mood. As our body temperature fluctuates due to changes in internal organs, the color of the mood ring changes accordingly. It is important to note that mood rings measure relative temperature changes and not the actual temperature of our body.
The changes in internal organs can influence body temperature, which is reflected in the color changes of a mood ring. The fluctuation in body temperature is a result of physiological reactions and alterations in blood circulation and the rate of blood flow. Monitoring these changes through a mood ring can provide insights into our current mood and emotional state. To learn more about social norms and human nature, head over to Living By Example and check out our resource on social norms in Sociology?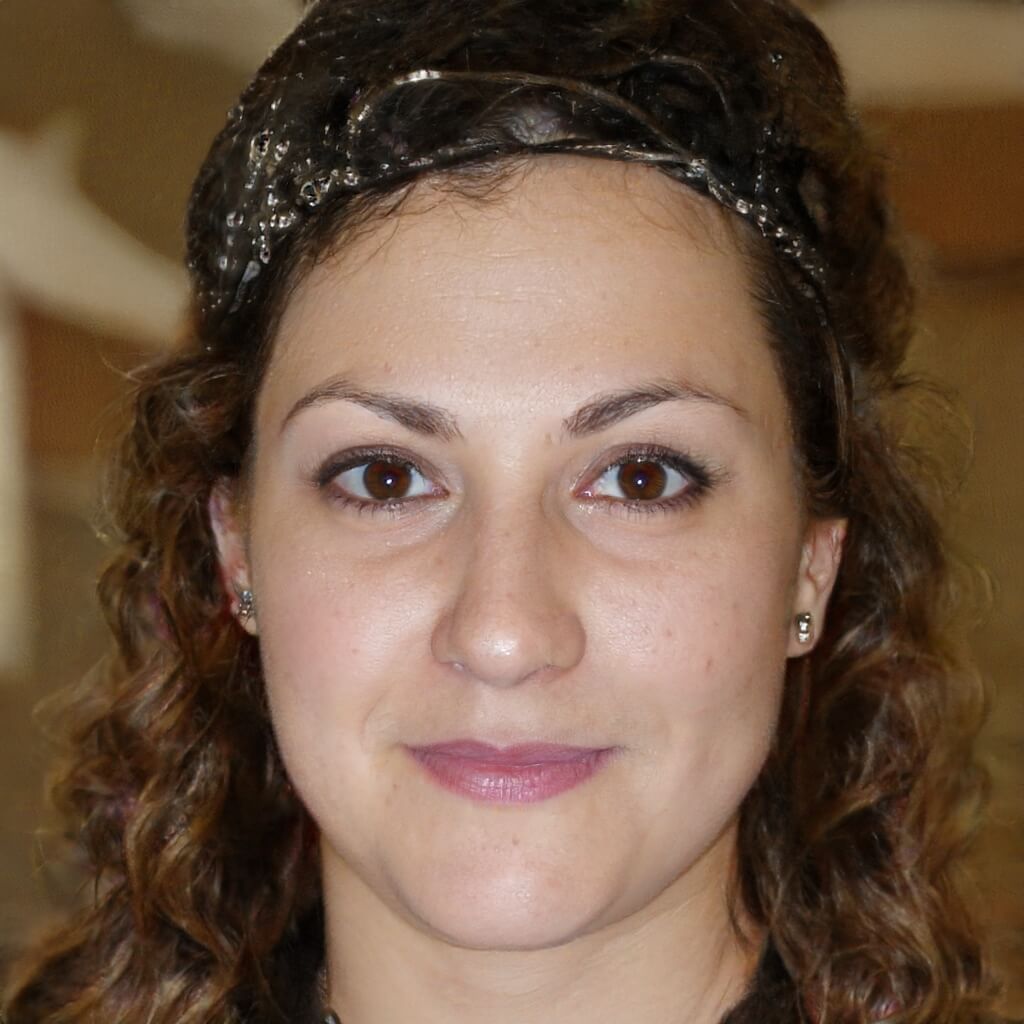 Co-Founder, Editor-In-Chief
Cynthia met Brian during one of their aid work on Typhoon Katrina, and they have been inseparable since. They both believe that Living By Example could be the best platform there is to write about subjects that will help people connect with others and give them a deeper understanding of different societies and cultures.