Citrine has fascinated humanity for centuries, not only for its beauty but also for its healing properties. While these positive attributes are often celebrated, exploring the less discussed aspect is crucial: the potential citrine stone side effects. This blog will help you learn more about the benefits of citrine stones, how to choose the perfect one, popular citrine jewelry, and its underlying consequences.
Side Effects of Citrine Stones
While it is safe, people should be aware of a few physical side effects.

Skin irritation: Citrine is typically safe to wear, but people with sensitive skin may experience irritation when wearing citrine jewelry for extended periods.

Headaches and dizziness: Citrine is a high-energy stone; some people may experience headaches or dizziness when using it. This is usually temporary; the symptoms should subside as your body adjusts to the stone's energy.
It is recommended to start using citrine and gradually increase your exposure to the stone's energy over time. People with sensitive skin should wear a barrier between their skin and citrine jewelry.
Benefits of Citrine Stones
Citrine is a safe and easy-to-use gemstone. It can be worn as jewelry, carried in a pocket or purse, or placed in the home or workspace. It is also possible to meditate with citrine to enhance its benefits. There are a handful number of potential benefits, which include:
Positive Energy
This gemstone can uplift your spirits, dispel negative emotions, and promote overall well-being. It can also be used to promote positive energy in several ways. Here are a few ideas:
Wear citrine jewelry, such as a necklace or bracelet, throughout the day to keep its energy close to you.

Carry a citrine stone in your pocket or purse when you need a boost of confidence or creativity.

Place a citrine stone in your home or workspace to attract abundance and prosperity.

Meditate with citrine to balance your solar plexus chakra and enhance your self-esteem and personal power.

Visualize yourself surrounded by the bright yellow light of citrine as you focus on your positive goals and intentions.
However, it's essential to note that if you are already in an extremely positive or manic state, excessive exposure to citrine's energy might lead to restlessness or overstimulation. As with any crystal, balance is key.
Enhances Personal Power and Self-Confidence
Citrine can enhance personal power and self-confidence in several ways. First, it can help to dissolve negative emotions such as fear, doubt, and insecurity. Citrine can help us to release these negative emotions and replace them with feelings of self-worth, empowerment, and courage. Second, citrine can help us to connect with our inner strength and wisdom. When connected to them, we are more likely to feel confident in our abilities and take action on our goals. Third, citrine can help us to attract positive opportunities and experiences into our lives. It can help us draw in the people and resources needed to succeed.
Improves Clarity and Focus
When stressed or anxious, focusing and thinking clearly can be difficult. Citrine can help to calm the mind and promote a sense of inner peace. When we are fatigued, it can also be difficult to focus. Citrine can help to increase our energy levels and improve our alertness. It can help us to stay on task and to avoid distractions. Citrine can also help us to think more clearly and creatively.
Balancing the Solar Plexus Chakra
A balanced solar plexus chakra is essential for living a happy and fulfilling life. When the solar plexus chakra is balanced, we feel confident, empowered, and in control of our lives. However, when the solar plexus chakra is blocked or unbalanced, we may experience low self-esteem, self-doubt, and insecurity.
Stimulates Healing Processes
It is thought to help stimulate healing, particularly for digestive problems, skin conditions, and fatigue. Here are some ways to use citrine for healing:
Wear citrine jewelry, such as a necklace or bracelet, throughout the day to keep its energy close to you.

Carry a citrine stone in your pocket or purse.

Place a citrine stone on your affected area.

Meditate with citrine, focusing on your healing intention.

Visualize yourself surrounded by the bright yellow light of citrine as you heal.
Enhances the Flow of Energy in the Body
Citrine stones enhance the body's energy flow, promoting vitality and positivity. However, if you already have an excess of energy or suffer from conditions like anxiety, excessive use of citrine may address these issues. Always be mindful of your body's response.
Potential Risks of Using Citrine Stones
This gemstone is commonly considered to be safe, but there are a few potential risks that people should take note of:
Negative Energy and Inappropriate Use of Stones
One of the citrine stone side effects is the absorption of negative energy. Citrine stones can accumulate negativity over time if not properly cleansed and charged. Regular cleansing practices, such as smudging with sage or placing the stone under running water, can help mitigate this risk.
Heat-Treated vs. Natural Citrines
Another consideration is the origin of your citrine. Natural citrine is relatively rare and is more valuable for its energy properties. On the other hand, heat-treated citrine is amethyst subjected to heat to achieve the characteristic yellow hue. While both types have benefits, some purists believe natural citrine has more potent energy.
How to Choose the Perfect Citrine Stone
Citrine is a powerful stone that can bring many benefits to your life. By choosing the right stone for you and connecting with its energy, you can experience all that citrine offers. Below are physical matters in consideration:
Type of gemstone: Many are available, each with unique properties and value. Some popular gemstones include diamonds, sapphires, rubies, emeralds, and pearls.

Color: Choose a color you are drawn to and feel good wearing or carrying.

Clarity: If you are looking for a visually stunning stone, choose an eye-clean stone. However, opaque stones can also be beautiful and have their unique charm.

Cut: Gemstones can be found in various cuts, such as round, oval, pear, and cushion. Choose a cut that flatters the stone's color and clarity.

Size: Gemstones are available in various sizes, from small to large. Choose a size that is comfortable for you to wear or carry.

Budget: Gemstones can range in price from a few dollars to hundreds of thousands. Set a budget before you start shopping so that you spend your money wisely.
Factors to Consider When Purchasing a Stone
You can make an informed decision by factoring in the legitimacy of your gemstones. You may take into account the following:
Treatment: Some gemstones are treated to improve their appearance or durability. Common treatments include heat treatment, clarity enhancement, and color enhancement. Be sure to ask the seller about any treatments for the gemstone before you purchase it.

Certification: A gemstone certificate from a reputable laboratory can verify the gemstone's authenticity and quality. If you spend significant money on a gemstone, asking for a certificate is a good idea.

Seller reputation: Buying a gemstone from a reputable seller is important. Do some research to find a seller with a good reputation and who offers a return policy.
Popular Types of Citrine Jewelry
Citrine jewelry can be made from various materials, including gold, silver, and vermeil. It can also be set with other gemstones, such as diamonds, sapphires, and rubies. Popular types of citrine jewelry include:
Necklaces: Citrine necklaces are great for showing love for this beautiful gemstone. They can be worn with various outfits, from casual to formal.

Earrings: Citrine earrings are a fun and stylish way to add a touch of color and sparkle to your look. They can be worn for any occasion, from everyday wear to special events.

Rings: Citrine rings are a classic and elegant way to wear this gemstone. They can be worn independently or stacked with other rings for a more dramatic look.

Bracelets: Citrine bracelets are a great way to add a touch of glamour to your outfit. They can be worn alone or layered with other bracelets for a more bohemian look.
FAQs
Can citrine stones have adverse effects if I already have a lot of energy?
Excessive use of citrine stones can potentially exacerbate feelings of restlessness or anxiety in individuals with an already high energy level. It's essential to use them in moderation.
How do I cleanse and charge my citrine stone to prevent the accumulation of negative energy?
You can cleanse citrine stones by smudging them with sage smoke, placing them under running water, or leaving them in direct sunlight for a few hours. Charging them can be done by setting them in the moonlight or with the intention of positive energy.
Is natural citrine better than heat-treated citrine?
It depends on personal preference. Natural citrine is rarer and believed to have more potent energy, while heat-treated citrine is more readily available and can be equally effective for some individuals.
Empowerment and Responsible Use
Incorporating citrine into your life can be a transformative experience, but understanding and respecting its potential side effects is crucial to a harmonious journey. It's also worth noting its origin; natural citrine is often considered more potent than heat-treated varieties. Neglecting proper cleansing and charging routines can result in the accumulation of negative energy within the stone. By following these guidelines, you can harness its warmth, positivity, and empowerment while mitigating any negative effects.
Although this article has examined the potential citrine stone side effects and considerations, it's crucial to identify who should exercise extra caution when donning this gemstone. To fully understand citrine's potential risks, read our next article on who should not wear citrine stones and explore more gemstones articles at Living By Example!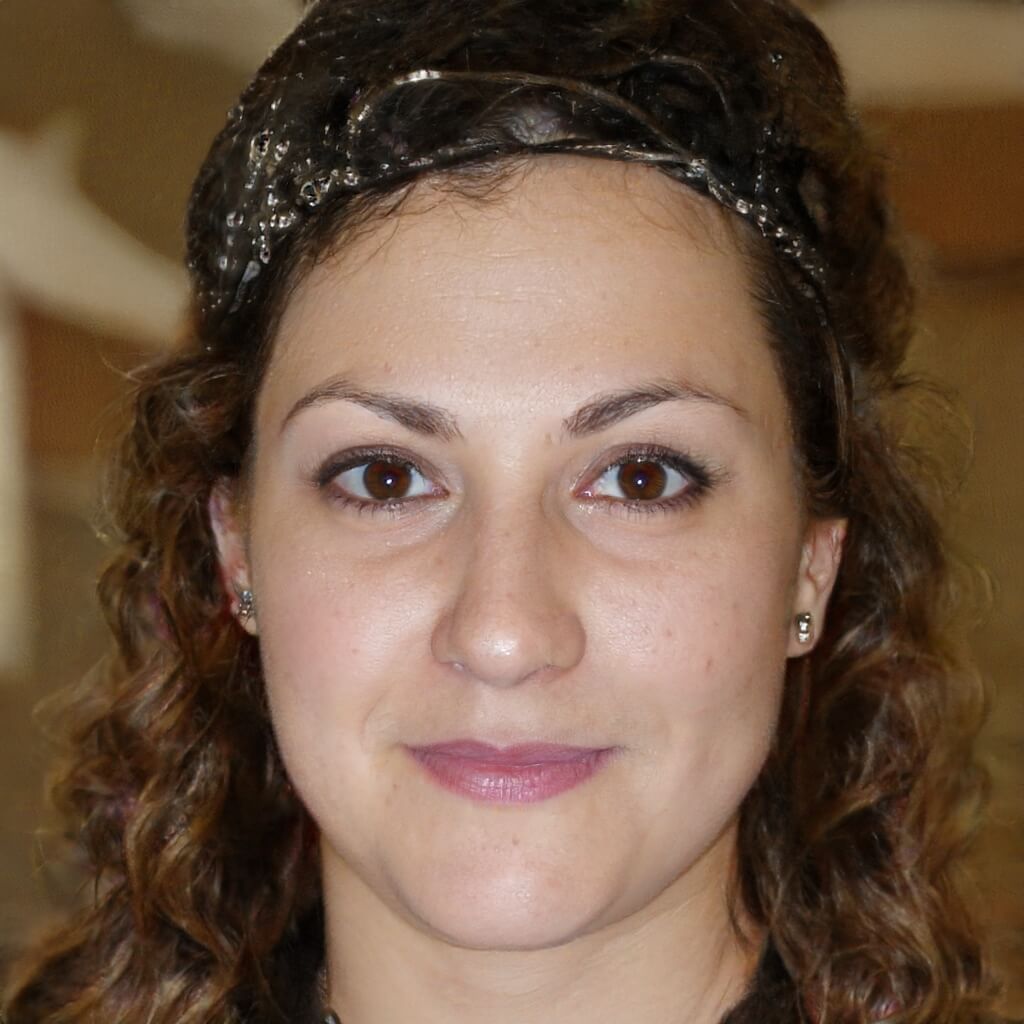 Co-Founder, Editor-In-Chief
Cynthia met Brian during one of their aid work on Typhoon Katrina, and they have been inseparable since. They both believe that Living By Example could be the best platform there is to write about subjects that will help people connect with others and give them a deeper understanding of different societies and cultures.