Gemstones have always fascinated people with their beauty and rarity. Among the many gemstones out there, citrine is known for its vibrant yellow color and eye-catching sparkle. Because of its unassuming appearance, some people often confuse citrine with other gemstones. But what does citrine look like?
In order to truly appreciate and understand citrine, it is important to know what it looks like. From its color variations to its clarity and cut, there are certain citrine properties and features that define this gemstone. In this article, we'll delve into the physical attributes of citrine to help you recognize it at first glance. Whether you're a gemstone enthusiast or simply curious about citrine, read on to learn more about this captivating gem.
What Is Citrine?
Citrine is a transparent, yellow variety of quartz, one of the most well-known and commonly used gemstones in the jewelry world. Its captivating hues range from pale yellow to a deep brownish or reddish yellow, often resembling the golden rays of the sun.
One interesting fact about citrine is that it is actually quite rare in its natural form. Most citrine available on the market today is actually amethyst or smoky quartz that has been heat-treated to create the yellow color. This process is done by heating the stone at high temperatures, which causes the iron impurities within the quartz to oxidize and create a yellow hue.
What Does Citrine Look Like?
Citrine gets its name from the French word "citron," which means lemon. This is because the stone's color closely resembles the golden hue of a lemon. The color of citrine can range from a pale yellow to a deep amber, and it is highly prized for its warm and inviting tones. At a glance, here's what citrine typically looks like:
Color: Citrine colors range from pale yellow to a rich, golden yellow, and sometimes even a honey or burnt amber hue. Its color intensity can vary from light to deep; the deeper golden colors are often considered more valuable.

Clarity: Citrine is generally a clear gemstone with few inclusions. High-quality citrines are transparent, while lower qualities might be slightly translucent.

Luster: When polished, citrine possesses a vitreous (glass-like) luster that allows it to shine brilliantly.

Shape and Cut: Citrines are versatile and can be cut into various shapes, including oval, round, square, and more intricate designer cuts. The gem's faceting often enhances its inherent sparkle.

Size: Citrines can be found in a wide range of sizes. From small, delicate stones perfect for jewelry settings to large, statement pieces, citrine's abundance often allows for bigger, more dramatic cuts.

Inclusions: High-quality citrine will typically have no visible inclusions to the naked eye. However, some stones may contain minor inclusions, often resembling wisps or feathers.

Physical Traits: The gemstone is relatively hard, rating a 7 on the Mohs hardness scale, making it resistant to scratches and ideal for various types of jewelry.
Citrine is a radiant and clear gemstone predominantly characterized by its golden-yellow color. Its allure lies in its warm hue, clarity, and the way it captures and reflects light. If you ever come across a transparent, golden-yellow gemstone, especially in jewelry, there's a good chance you're looking at citrine.
Colorful History of Citrine Gemstones
Historically, citrine has been used as a gemstone in Greece since as far back as 300 BC. Apart from its aesthetic appeal, citrine is also loved for its purported metaphysical properties. It is commonly referred to as the "Merchant's Stone" or "Success Stone" due to beliefs that it can attract wealth and prosperity. Many crystal enthusiasts also claim that citrine radiates positive energy and can help dispel negative feelings.
During the medieval period, citrine was thought to ward off evil thoughts, snake venom, and even the plague. It became a popular talisman for protection, often carried by travelers and explorers venturing into unknown territories.
The Art Deco period in the early 20th century saw Hollywood stars and European royalty flaunting large citrine gemstones, from necklaces to lavish brooches. Today, citrine continues to be a valuable and prized gemstone, celebrated for both its historical significance and its modern appeal.
Different Types of Citrines
Citrine, revered for its captivating golden hue, is actually quite diverse in its range of colors and types. This variety is not just limited to its shade but also its origin and treatment methods. Here's an exploration of the different types of citrines:
Natural Citrine: This type is relatively rare in nature. It is a pale yellow to a honey or even brown hue. Natural citrine gets its color from trace amounts of iron present in quartz crystals.

Heat-Treated Citrine: Most of the citrine available in the market today is actually heat-treated amethyst or smoky quartz. The process transforms these stones to a bright, clear yellow or reddish-yellow citrine. This type is often more vibrant than its natural counterpart.

Madeira Citrine: Named after the famous fortified wine from Madeira, this citrine boasts a deep, burnt orange or reddish color. It's one of the most sought-after citrines due to its intense color.

Lemon Quartz or Lemon Citrine: As the name suggests, this type exhibits a bright, lemon-yellow hue. It's lighter in tone compared to other citrines.

Palmeira Citrine: Originating from the Palmeira mine in Brazil, this type of citrine has an alluring, bright orange hue.

Rio Grande Citrine: Another type named after its origin, the Rio Grande do Sul in Brazil, this citrine has a deep golden hue, reminiscent of the golden hour sun.

Bicolor Quartz: This is a special type where citrine and amethyst exist within the same crystal, resulting in a unique blend of purple and yellow in the stone. It's often referred to as ametrine.

Smoky Citrine: A beautiful fusion of smoky quartz and citrine, this type showcases a gradient of light yellow to a deep smoky brown. It combines the energies of both stones, often used for spiritual and grounding purposes.
While these are the primary types of citrine, the stone's hue and intensity can vary based on its origin, treatment, and inclusions. Whether you're a collector, a jeweler, or someone seeking the perfect citrine, it's beneficial to understand these varieties to make an informed choice. Each type, with its distinct hue and story, adds to the vast and vibrant tapestry of the citrine family.
Uses of Citrine Crystal
Citrine, with its vibrant golden hue, is not just a stunning gemstone to behold but is also revered for its metaphysical properties and various applications. Below are some of the widely acknowledged uses of citrine crystal:
1. Jewelry and Adornment
The most common use of citrine is in jewelry. Its warm color makes it a popular choice for rings, necklaces, earrings, and bracelets. Being a hard gemstone, it's durable and resistant to scratches, making it ideal for everyday wear.
2. Energy Healing
Many believe citrine to be a potent healing crystal. It's often used in energy work to:
Clear negative energy from its surroundings.

Enhance mental clarity and stimulate the intellect.

Aid in digestion and improve blood circulation, according to some crystal healing proponents.
3. Spiritual and Metaphysical Use
Citrine is sometimes called the "Merchant's Stone" because of its supposed ability to attract wealth and prosperity. Spiritual enthusiasts use citrine to:
Enhance creativity and motivation.

Strengthen self-esteem and self-expression.

Promote inner calm, making it easier to process and move past feelings of hurt and fear.
4. Chakra Balancing
In chakra healing, citrine is associated with the solar plexus chakra, which is the energy center related to self-confidence, self-discipline, and personal power. Placing citrine on this chakra or meditating with it is believed to clear blockages and enhance energy flow.
5. Feng Shui
In the practice of Feng Shui, citrine is used to attract abundance. It's often placed in the "wealth corner" of a home or business to amplify prosperity energy.
6. Home Décor
Apart from its metaphysical properties, citrine's natural beauty makes it a lovely addition to home interiors. Larger raw or polished citrine geodes are often displayed as decorative items, adding warmth and a touch of nature to living spaces.
7. Meditation Aid
Those who meditate with crystals often choose citrine for its properties of enhancing clarity and invigoration. It's believed to assist in connecting with higher consciousness and intuition.
Real vs. Fake Citrine: How to Tell the Difference
Distinguishing between real and fake citrine is essential for anyone looking to invest in or appreciate the beauty of this golden-yellow gemstone. While citrine has a distinct appearance, there are stones and manufactured alternatives that can closely mimic its features. Here's a guide to help you tell the difference between genuine citrine and its imitations:
1. Color Examination
Real Citrine: Genuine citrine has a range from pale yellow to deep amber, often with a smoky undertone. The color distribution in natural citrine is often uneven.

Fake Citrine: Many fake citrines are actually heat-treated amethysts. These tend to have an orange or deep reddish tint. Their color distribution is usually more even than in natural citrines.
2. Inclusions
Real Citrine: Genuine citrine can have inclusions, but these are typically not visible to the naked eye. When they are present, they might look like wisps or feathers.

Fake Citrine: Glass or plastic imitations will not have the same type of inclusions as natural gemstones. They might have bubbles or other tell-tale signs of man-made materials.
3. Temperature Test
Real Citrine: Being a natural stone, citrine will feel cool to the touch, even if it's been in a warm environment.

Fake Citrine: Glass or plastic imitations will quickly adapt to the surrounding temperature, so they might feel warm if they've been in a warm place.
4. Hardness Test
Real Citrine: Citrine has a Mohs hardness rating of 7. This means it can scratch glass and softer minerals.

Fake Citrine: Glass imitations will not be able to scratch harder materials, while plastic will be even softer.
5. Price
Real Citrine: While citrine is relatively affordable compared to other gemstones, if a deal seems too good to be true, it might be.

Fake Citrine: Fake citrines, especially those made of glass or plastic, will often be sold at suspiciously low prices.
6. Check with Professional Equipment
If you're still unsure, the best way to confirm the authenticity of a citrine is to consult with a gemologist. They can perform specific tests, such as refractive index testing or spectroscopy, to determine the gemstone's authenticity.
Exploring the Allure of Citrine
Citrine, with its unmistakable golden-yellow hue, holds a special place in the world of gemstones. When posed with the question, "What does citrine look like?" one is immediately reminded of its radiant warmth, reminiscent of the sun's rays or the golden touch of autumn. Its beauty, combined with its rich history and a myriad of uses, ensures that citrine's allure remains timeless.
While the golden allure of citrine is undeniably captivating, the world of gemstones is vast and colorful. If you're intrigued by the beauty of citrine, you might also be enchanted by the romantic shades of pink. Dive deeper into the world of pink gemstones!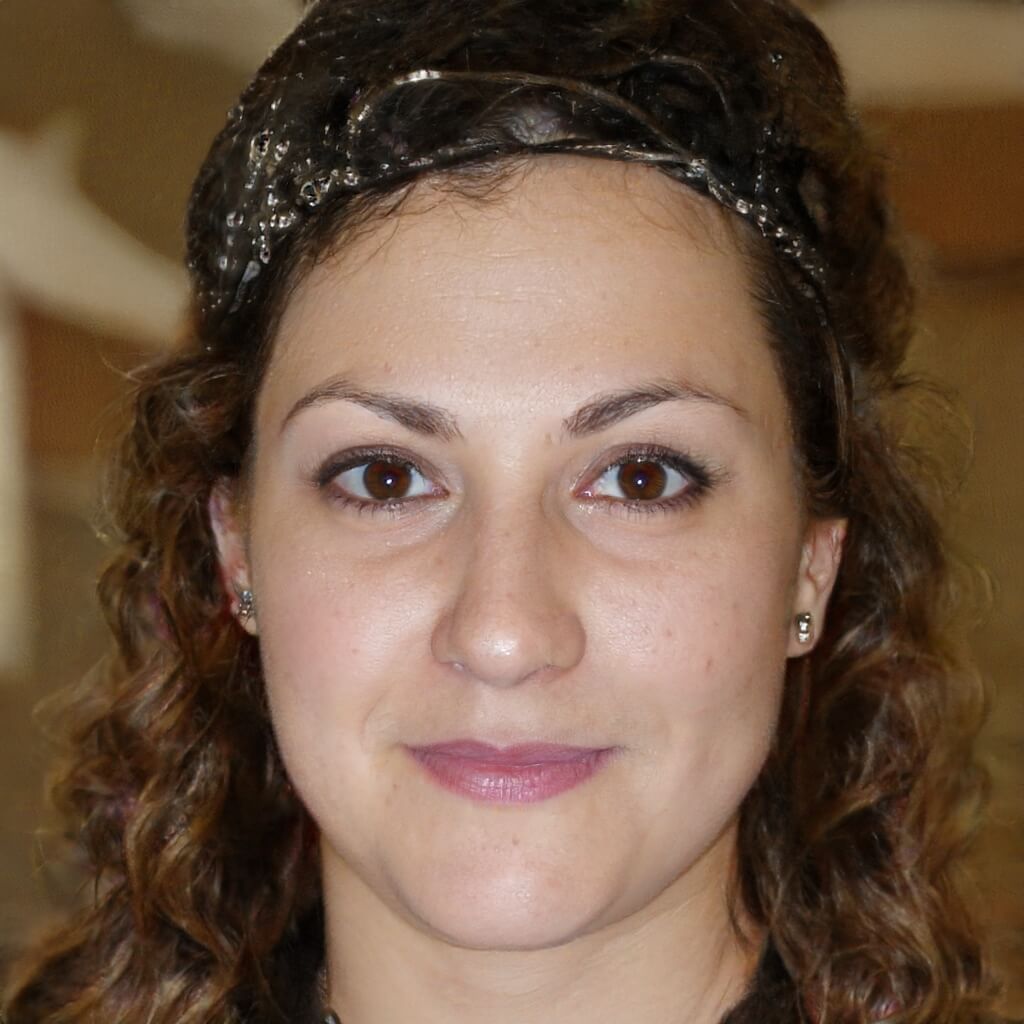 Co-Founder, Editor-In-Chief
Cynthia met Brian during one of their aid work on Typhoon Katrina, and they have been inseparable since. They both believe that Living By Example could be the best platform there is to write about subjects that will help people connect with others and give them a deeper understanding of different societies and cultures.