When it comes to crystals and gemstones, many ask, "What does citrine do?" Citrine, with its bright yellow color, is a gemstone that has caught the attention of many over the years. People from different parts of the world have valued it not just because it looks good but also for other special reasons. In old times, some believed citrine had powers that could help or protect them.
Today, many still believe in these properties and use the stone in different ways. From being a piece of jewelry to being a part of spiritual practices, citrine has a lot of roles. In this article, we'll explore more about what makes citrine so popular and special to so many people.
What is Citrine?
Citrine is a captivating quartz variant, celebrated for its beauty and rarity among the wide range of quartz minerals. This stone flaunts a spectrum of colors, mainly ranging from a pale yellow to a deep brownish hue. The term "citrine" traces its roots back to the French word "citron," indicating the color of a lemon. However, the magic behind its alluring coloration is the traces of iron found in quartz. This iron infusion is what sets citrine apart, giving it a unique palette that distinguishes it from its quartz siblings.
Uses of Citrine
1. Historical Importance
Citrine has held a special place in the hearts of many over the ages. Cherished by various civilizations, this gemstone was a favorite among the ancient Romans, who crafted beautiful cabochon rings from it. The Greeks, dating back to the Hellenistic period, utilized citrine for carved gem creations. Some ancient cultures even held the belief that citrine could protect against the dangers of snake venom and ward off malevolent thoughts.
2. Modern Jewelry Making
The allure of citrine has not dimmed in the contemporary world. Its versatile warm hues, ranging from the soft glow of pale yellow to the rich intensity of a brownish-orange, make it an ideal candidate for a variety of jewelry designs. Its inherent durability lends it perfectly for pieces meant for daily wear. When juxtaposed with contrasting colored gemstones, citrine becomes part of mesmerizing jewelry designs that captivate the beholder.
3. Spiritual and Healing Significance
If you're looking for gems and stones for your spiritual mood, you might be wondering: What does citrine do? Often hailed as the 'Merchant's Stone,' citrine is believed to be a beacon of prosperity and wealth.
It has the reputed ability to expand the horizons of one's mind, paving the way for fresh thoughts and promoting mental clarity. In the realm of healing, practitioners champion the gem's potential benefits for the digestive system, crediting it with strengthening the spleen and pancreas. For many, citrine serves a dual purpose: as a protective shield against negativity and as a talisman to bolster self-confidence.
4. Home Decoration and Ambiance
Citrine's vibrant, sunny demeanor has endeared it to interior decor enthusiasts. Whether as the centerpiece in the form of a geode bowl or as simple rough chunks, citrine has the power to elevate the ambiance of a space. Beyond aesthetics, the stone is believed to usher in positivity, making spaces feel more inviting and free of negativity.
5. Symbol of Wealth and Prosperity
More than just a visually striking gemstone, citrine has symbolic ties to wealth and prosperity. Business owners and merchants have been known to place citrine in their cash drawers or safes in the hopes of stimulating economic growth. Many also wear it or keep it in their homes, hoping to attract abundance and financial success.
Benefits and Healing Properties of Citrine
Citrine is not just a pretty gem; many people believe it has the power to change lives in various ways:
Bringing in Money and Success: One of the most well-known beliefs about citrine is its ability to draw in wealth. Many business owners keep citrine in their stores or offices, hoping it will boost their earnings. Some even carry a small citrine stone in their wallets or purses, believing it helps to grow their personal finances.
Sparking Creativity: Artists, writers, and other creative souls often turn to citrine when they hit a block. They believe that the stone can help them think outside the box and come up with fresh, new ideas. This isn't limited to just artistic endeavors; even in daily life, having a piece of citrine nearby might inspire a unique solution to a regular problem.
Promoting Happiness: Life can sometimes be challenging and bring anyone down. Citrine, with its bright, sunny color, is thought to carry the warmth of the sun within it. Those who feel down or are going through tough times might hold onto citrine, hoping its energy will lift their spirits and fill them with joy.

Boosting Confidence: For anyone doubting themselves before a big presentation or just in general, citrine can be a comforting friend. The belief here is that this stone can help boost self-worth and make people feel more confident about their decisions and actions.
Types of Citrine
Citrine, with its captivating range of yellows, is a favorite among gemstone enthusiasts. However, it's essential to understand its types, as the stone's origin and treatment process can significantly affect its properties and value.
Natural Citrine
Natural citrine is a gem that hasn't been altered or treated in any way. This version of citrine is unique:
Rarity: Genuine natural citrine is harder to find compared to its counterparts. Its scarcity often makes it more expensive and highly sought after by collectors and enthusiasts.
Color Spectrum: While many imagine citrine as a bright, sunny yellow, natural citrine often has a more subdued and pale yellow shade. In some instances, it can possess smoky tones, adding to its distinct appearance.
Heat-Treated Amethyst/Madeira Citrine
A majority of the citrines available for purchase are not natural but are instead heat-treated amethysts. Here's what makes them stand out:
Transformation Process: Amethyst, a purple quartz variety, turns yellow or even reddish when exposed to high temperatures. This process has made citrine more accessible to the general public, given the rarity of natural citrine.

Color Depth: These citrines tend to have deep yellow, golden, or even reddish-brown tones. The darker, reddish variants are often called Madeira citrine due to their resemblance to the rich colors of Madeira wine.
Yellow Quartz
At first glance, yellow quartz can seem like citrine, but there are differences:
Brightness: Yellow quartz typically has a brighter and clearer lemon-yellow color compared to citrine's range of hues.

Value and Properties: While visually appealing, yellow quartz doesn't carry the same value or metaphysical properties attributed to citrine. It's crucial for buyers to differentiate between the two, especially if they're interested in the gem's alleged healing properties.
Anatomy of a Citrine Crystal
Diving deep into the world of citrine means understanding not just its beauty, but also its composition and the beliefs surrounding it.
Color Variations in the Quartz Family
Quartz is a versatile mineral found abundantly in the Earth's crust, and its diverse range of colors is nothing short of fascinating:
Trace Elements and Colors: The various hues of quartz result from trace elements present during the crystal's formation. For instance, the presence of iron in citrine gives it its characteristic yellow shade.

Effects of Irradiation: Beyond trace elements, external factors like natural irradiation from the environment can also influence the color of quartz crystals. For example, amethyst can turn into citrine when exposed to natural heat and radiation from the Earth over time.

Range in Citrine: While citrine is primarily recognized for its yellow hues, its color can range from a pale lemon shade to a deeper, almost brownish hue, depending on its origin and the presence of impurities.
Solar Plexus and Sacral Chakras
For those who delve into the world of crystal healing and chakras, citrine holds a special place:
Solar Plexus Chakra: Situated in the upper abdomen, the solar plexus chakra is often linked to self-confidence and control. Citrine, with its bright yellow energy, is believed to stimulate this chakra, encouraging personal power and a sense of individuality.

Sacral Chakra: Located below the navel, the sacral chakra governs our passions, creativity, and emotions. Citrine's association with this chakra is said to boost creativity, making it a favored stone for artists and those in creative professions.

Emotional Impact: By resonating with these chakras, citrine is believed to enhance creative output, balance emotions, and strengthen one's sense of self-worth.
Feng Shui with Citrine Stones
Feng Shui, the ancient Chinese art of arranging the environment to promote harmony and balance, recognizes the power of crystals, especially citrine, in enhancing specific energies in living spaces.
Symbol of Prosperity: Within the framework of Feng Shui, citrine is known as the "merchant's stone." This association comes from the belief that citrine can help in acquiring wealth and maintaining it. Store owners, in particular, have been known to keep a citrine stone near cash registers or sales areas, hoping it will bring more business and prosperity.
Placement in the Home: While the wealth corner (far left corner from the entrance) is a primary spot for citrine, other areas can also benefit from this stone. For instance, placing citrine in your office or workspace can potentially boost productivity and creativity, potentially leading to increased earnings or job success.
Enhancing Personal Energy: Beyond its ability to attract wealth, citrine in Feng Shui is also believed to clear negative energies. Its warm, positive energy can transform an area, making it a source of light and positivity. This can be particularly useful in living areas or rooms where people often gather, ensuring the space feels welcoming and vibrant.
Combining with Other Elements: To enhance the effects of citrine further, some Feng Shui practitioners recommend pairing the stone with other wealth-attracting elements like gold coins or symbols of prosperity. This combination is believed to create a stronger energy field that magnetizes abundance.
How to Cleanse Your Citrine Stones
Citrine stones are believed to hold energy, which can be influenced by its surroundings. Over time, this energy can become clouded, making it essential to cleanse the stone to restore its vibrancy and potency.
Simple Cleansing Methods: One common way to cleanse citrine is by placing it under running water for a few minutes. This process is believed to wash away any negative energies it may have picked up. After doing this, placing the stone in sunlight for a few hours can recharge its energy.

Moonlight Bath: Another cleansing method is to leave citrine under moonlight, especially during a full moon, to imbibe its serene energy.
Smoky Quartz and Negative Energies
Smoky quartz is another powerful crystal, often revered for its grounding properties. When combined with citrine:
Neutralizing Effect: The pairing works in tandem. While citrine attracts positivity, smoky quartz absorbs and dissipates negativity, ensuring a balanced and harmonious energy field.

Enhanced Protective Shield: Together, they can act as a protective barrier, warding off external negative influences more effectively than when used alone.
Positive Energy and Attitude with Yellow Colors
The sunny color of citrine has long been associated with joy and optimism.
Uplifting Spaces: Positioning citrine in spaces where you spend a lot of time can create a more uplifting and cheerful ambiance. Its yellow hue serves as a constant reminder to stay positive and hopeful.

Boosting Creativity: Its vibrant color can also stimulate creativity, making citrine a great addition to workspaces or studios.
Degenerative Diseases and Destructive Tendencies
Though crystals should never replace medical advice or treatments, many people find comfort in their energies.
Supportive Energy: Some believe that citrine, with its life-affirming color and properties, can support the body's natural healing processes, making it a popular choice among those looking for holistic ways to promote health.

Mental and Emotional Balance: The stone's energy is also thought to encourage a balanced state of mind, helping to deter tendencies towards self-harm or destructive habits. By fostering a sense of self-worth and positivity, citrine can be a beacon for those navigating challenging times.
The Golden Radiance of Citrine
As we wrap up our exploration, it's clear that the question "What does citrine do?" has diverse answers. From its sparkling appearance to its purported healing qualities, citrine remains a gem in the truest sense. Its enduring popularity across cultures and ages speaks volumes about its significance in both aesthetic and spiritual realms. As a symbol of luminosity and a tool for inner growth, citrine seamlessly bridges the gap between the tangible and intangible, making its allure timeless.
Dive into our guide to uncover the secrets of authentic gemstones. Don't be fooled. Learn the real from the replica now!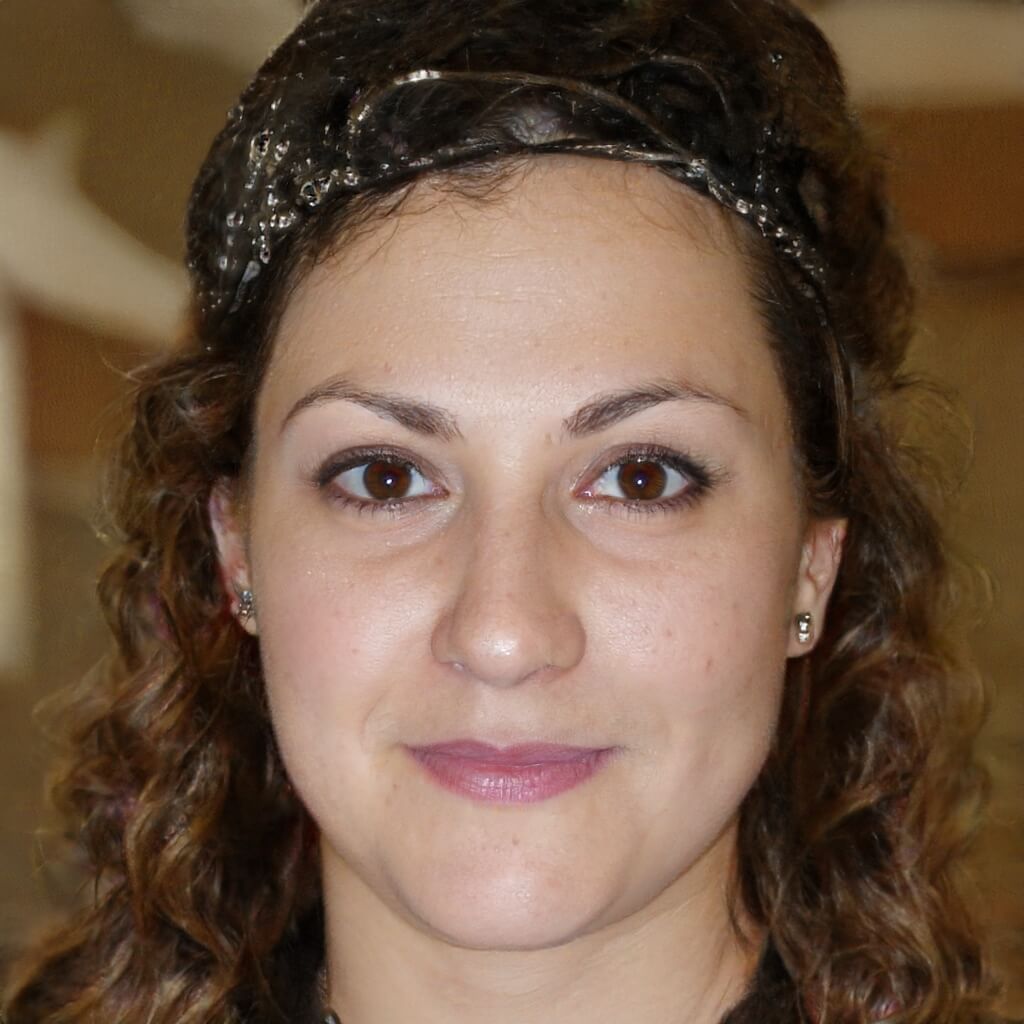 Co-Founder, Editor-In-Chief
Cynthia met Brian during one of their aid work on Typhoon Katrina, and they have been inseparable since. They both believe that Living By Example could be the best platform there is to write about subjects that will help people connect with others and give them a deeper understanding of different societies and cultures.