Amethyst has enchanted many for centuries with its beguiling shades of purple. But what does amethyst look like, and how can one distinguish its unique characteristics? In this article, we'll delve into the fascinating world of this captivating gem.
Definition
Amethyst, a radiant gemstone, belongs to the quartz family and is especially prized for its wide spectrum of purple shades. Ranging from gentle lilacs that whisper of spring mornings to the regal depths of violet reminiscent of twilight skies, the amethyst's appeal is timeless. This hue, unique among gemstones, has made amethyst a staple in royal jewelry collections and a favorite among gem enthusiasts.
History of the Stone
The allure of amethyst extends far beyond its visual appeal. In ancient civilizations, from the Greeks to the Egyptians, amethyst held a place of honor not only as a symbol of luxury but also for its reputed spiritual and protective attributes. The very name "amethyst" hails from the Greek term 'amethystos', alluding to its legendary power to guard against intoxication. Warriors adorned themselves with amethyst amulets, and goblets were often carved from this gemstone, believing it would prevent inebriation.
Properties
At a glance, amethyst is recognizable by its translucent nature and its mesmerizing gradient of purples. But delve a little deeper, and you discover that its signature hue is the result of iron impurities and exposure to natural or artificial irradiation. One of the defining characteristics of amethyst is its durability. With a hardness of 7 on the Mohs scale, it's robust enough to resist most scratches, making it an ideal choice for a variety of jewelry settings.
Types of Amethyst
The world of amethyst is richly diverse. Its appearance can vary based on where it's mined and the minerals that have influenced its formation. For example:
Chevron Amethyst: This is recognized by its V-shaped patterns. These often combine quartz's strengthening qualities with amethyst's stress-relieving qualities.

Brandberg Amethyst (from Namibia): It has a unique blend of amethyst, clear quartz, and smoky quartz. They are particularly cherished for their high vibrational frequency.

Siberian Amethyst (formerly sourced mainly from Russia): They are famed for its deep, rich color often accompanied by red and blue flashes. They are highly sought after and considered one of the premium varieties.

Pineapple Amethyst: They are named due to their unique pineapple-like shape. These gems contain a series of smaller amethyst points growing around a larger central point.

Prasiolite (or Green Amethyst): A green variety of quartz is often mistakenly called green amethyst. Its color results from the heat treatment (either natural or artificial) of certain types of amethyst.
Each of these types, with its distinct characteristics and appearance, provides a deeper insight into the fascinating world of gemstones and our planet's diverse geology.
Synthetic vs. Genuine Stones
In our quest to replicate nature's beauty, scientists have developed methods to create synthetic amethysts in controlled environments. While these lab-grown counterparts mirror natural amethysts in most physical and chemical aspects, there are subtle differences. For instance, the inclusions found in natural amethysts, which are often considered fingerprints, may be absent or different from synthetic ones.
Furthermore, lab-grown versions might exhibit uncommon optical properties in their natural counterparts, making gemological tests essential for accurate identification.
Varieties/Shades of Purple Quartz
Amethyst's palette is not limited to a singular shade of purple. Its color variations are a testament to nature's artistry. Soft lavender amethysts bring to mind blossoming lilacs, while the deeper plum shades evoke the richness of royal robes. And in some rare instances, the presence of other minerals during its formation results in amethysts with rosy or reddish undertones, adding another layer to its already diverse spectrum.
Natural Amethyst Crystals
Nature's canvas is vast and varied, and one of its most breathtaking masterpieces is the amethyst geode. These formations, often hidden within unassuming volcanic rocks, reveal a treasure trove of amethyst crystals upon being opened. These natural crystals, with their multifaceted surfaces, play with light, creating a mesmerizing display of brilliance and luster in shades of purple.
Beauty of This Gemstone
While its color is undeniably the first thing that captures one's attention, the true essence of amethyst lies in its multifaceted charm. Over the centuries, it has been molded into stunning jewelry, adorning royalty and commoners. But beyond its physical allure, amethyst resonates with many because of its historical significance and the spiritual and healing properties attributed to it across different cultures.
Where Can You Find Amethyst?
Amethyst, with its bewitching purple hue, graces various parts of our planet. Its global presence is a testament to its allure and the Earth's geologic processes.
Sri Lanka, South America & Other Parts of the World
Brazil: As one of the largest producers, Brazil boasts vast amethyst mines, particularly in the states of Rio Grande do Sul and Minas Gerais. The crystals from this region are known for their large size and rich color.

Uruguay: Another significant South American source, Uruguayan amethyst, is often deep in color and found in large geodes that can weigh several tons.

Zambia: Over in Africa, Zambia stands out for producing high-quality amethysts. The Zambian gems are often clearer and have a richer hue than those from South America.

Sri Lanka: While better known for other gems, Sri Lanka also has deposits of amethyst. These are often lighter in shade, with a delicate, lilac hue that stands in contrast to the deeper tones found elsewhere.

Other Regions: Amethyst can also be found in parts of Canada, the U.S., and Russia. Each locale provides a unique version of this gem, influenced by the specific geological conditions and trace elements present.
Igneous and Sedimentary Rocks
Volcanic Origins: Amethyst commonly forms in the cavities of volcanic rocks, known as geodes. These cavities are created by gas bubbles or steam during volcanic activity. Over time, as mineral-rich water seeps into these voids, crystals begin to form layer upon layer, resulting in the majestic amethyst geodes we recognize today.

Sedimentary Surroundings: Less commonly, amethyst can also be found in sedimentary rocks. These formations are usually the result of ancient volcanic activity where silica-rich waters permeated the surrounding rocks, laying the groundwork for amethyst crystals.
Is it Possible to Fake an Amethyst?
Absolutely. With advancements in technology, creating synthetic amethysts in labs has become easier. These stones, while beautiful, lack the unique inclusions and slight imperfections that often characterize natural stones. Glass and colored synthetics can also be used to imitate amethysts.
What Does an Authentic Amethyst Look Like?
For gem enthusiasts, jewelers, and casual buyers alike, knowing how to distinguish a genuine amethyst from a counterfeit or a look-alike is of utmost importance. The gemstone's value, beauty, and durability hinge upon its authenticity.
Dark Purples and Deep Reds
Depth of Color: True amethysts are renowned for their captivating range of purples. A genuine amethyst often has a consistent color throughout, though slight variations can occur. The darkest purples, reminiscent of a midwinter twilight, are usually the most sought-after. However, color alone shouldn't be the sole determinant of authenticity, as other factors play a role.

Red Undertones: One of the telltale signs of a high-quality amethyst is the presence of red or raspberry undertones, especially when viewed under incandescent lighting. This reddish hue adds depth and allure to the gem, setting it apart from lower-quality stones or imitations.
Differences in Types and Varieties
Natural Inclusions: Genuine amethysts, like other gemstones, can have inclusions. These are small imperfections or 'birthmarks' inside the gem that occurred during its formation. They can range from tiny specks to noticeable features and are often called the gem's 'fingerprint.' Inclusions can indicate natural formation, whereas a stone that is too perfect may raise suspicions.
Color Zoning: Amethysts may exhibit what is known as color zoning—areas of variable color intensity within the same stone. This phenomenon can serve as a sign of authenticity. While it's common in natural amethysts, it's less frequent in synthetic versions.

Varieties and Origins: As previously mentioned, the source of an amethyst can influence its appearance. An amethyst from Brazil might differ slightly from one found in Zambia. Familiarizing oneself with these regional nuances can help in determining the stone's legitimacy.
FAQs
What are the metaphysical properties attributed to amethyst?
Amethyst is often called a "stone of spirituality and contentment." Many believe it can enhance spiritual awareness and promote a higher state of consciousness. It also provides protection and healing and purifies the aura, bringing about calmness and balance.
How should I care for my amethyst jewelry or stones?
Amethyst should be cleaned with warm, soapy water using a soft brush. It's essential to avoid any harsh chemicals or ultrasonic cleaners as these might damage the stone. Prolonged exposure to direct sunlight might fade its color, so it's best to store amethyst jewelry in a dark place when not worn.
Is amethyst the birthstone for any specific month?
Yes, amethyst is the birthstone for February. It's also associated with the Zodiac signs Pisces, Virgo, Aquarius, and Capricorn.
Are there any other historical or cultural beliefs associated with amethysts?
Apart from its Greek association with preventing intoxication, amethyst was also believed by some ancient cultures to assist prophecy and visions. In medieval Europe, soldiers wore amethyst amulets as protection in battle with the belief that it would heal people and keep them cool-headed.
Does amethyst have any other names or historical references?
In ancient texts, amethyst was often referred to as a gem that could protect against sorcery and bring success and good luck. It was also once called "Gem of Fire" due to its vibrant color and was at times valued just as highly as diamonds.
Conclusion
The mesmerizing beauty of amethyst, encompassing its varying shades of purple, has captivated hearts for centuries. Understanding what does amethyst look like in its genuine form is not just a lesson in gemology but a deeper dive into history, geology, and artistry. This knowledge elevates our appreciation for this exquisite gemstone, allowing us to cherish it in all its natural splendor.
Unlock the mysteries behind the value of amethyst in the next guide. Dive deep into factors determining its price and discover what makes this gem truly priceless.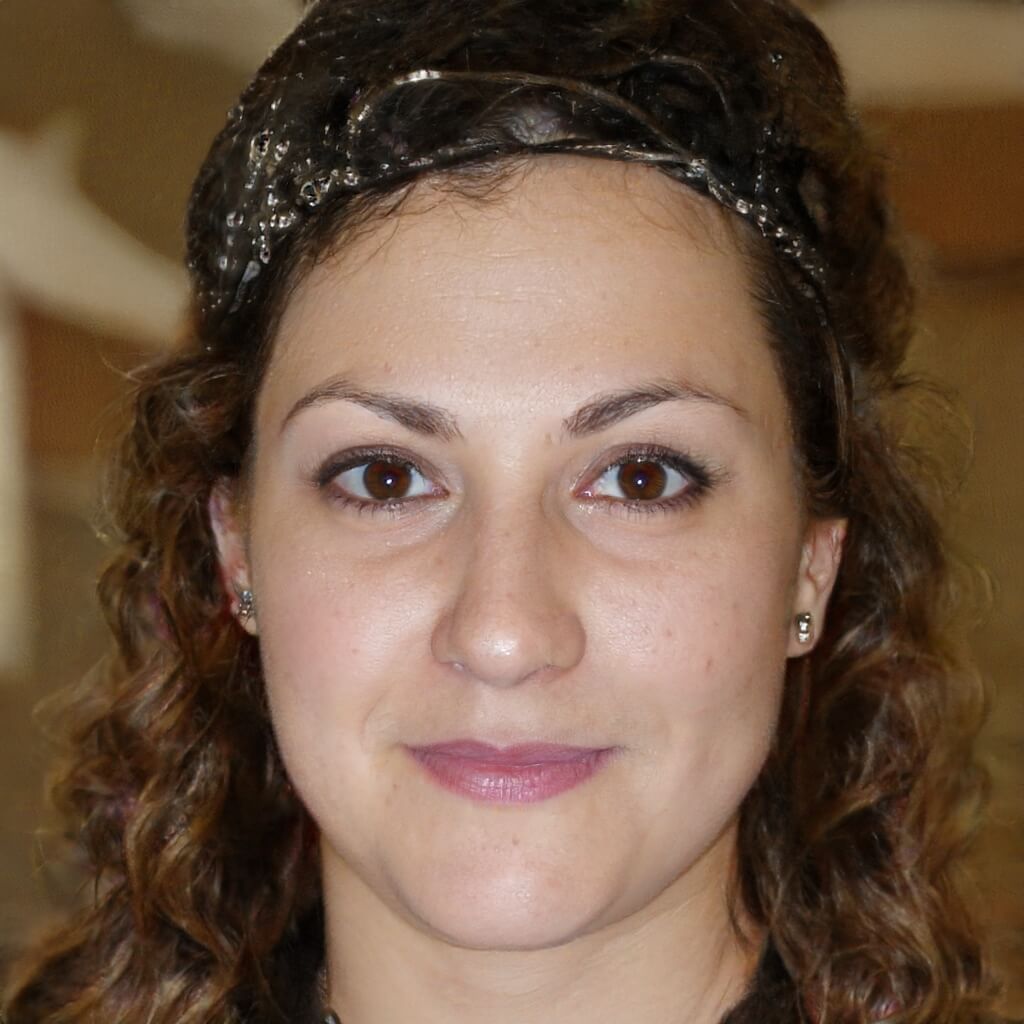 Co-Founder, Editor-In-Chief
Cynthia met Brian during one of their aid work on Typhoon Katrina, and they have been inseparable since. They both believe that Living By Example could be the best platform there is to write about subjects that will help people connect with others and give them a deeper understanding of different societies and cultures.