Amethyst is a fascinating gemstone with a rich history and a spectrum of captivating varieties. In this comprehensive guide, we will delve into the diverse world of amethyst, shedding light on its various types, properties, and uses. Whether you're a gemstone enthusiast or simply curious about this stunning quartz, join us on this journey through the many facets of amethyst.
What is Amethyst?
Amethyst, often referred to as the "Gem of Tranquility," is a mesmerizing violet to purple variety of quartz. Its captivating beauty and profound metaphysical properties have earned it a special place in the realm of gemstones. For centuries, amethyst has been cherished and revered, gracing both the crowns of royalty and the altars of spiritual practitioners.
The hallmark of amethyst lies in its exquisite coloration. Ranging from delicate shades of lavender to deep, regal violets, amethyst's color is a result of trace amounts of iron within its crystal structure. This distinctive hue has not only drawn the admiration of gemstone connoisseurs but has also been associated with qualities like nobility, spirituality, and inner peace.
One of amethyst's most celebrated attributes is its calming and protective energy. It is often touted as the "Stone of Peace," capable of soothing restless minds and instilling a sense of tranquility in its bearer. Many believe that amethyst possesses the power to alleviate stress, anxiety, and emotional turmoil. Its gentle yet potent vibrations can create a serene atmosphere, making it an ideal companion for meditation and mindfulness practices.
Amethyst's protective qualities are equally revered. Throughout history, people have turned to this gemstone to ward off negative energies and psychic disturbances. It forms a spiritual shield, safeguarding its wearer from unwanted influences and promoting a sense of inner security. In this role, amethyst is often used as a talisman or amulet, carried close to the body or placed in living spaces to create a harmonious environment.
Beyond its protective and calming attributes, amethyst has a long-standing association with spirituality and higher consciousness. It is often linked to the crown chakra, the energy center responsible for our connection to the divine and our inner wisdom. Amethyst is believed to facilitate the opening of this chakra, allowing for a deeper spiritual connection and the exploration of one's inner self. It encourages clarity of thought, intuitive insights, and the pursuit of spiritual growth.
Amethyst's versatility extends to its uses. While it is commonly set in jewelry, adorning rings, necklaces, and bracelets, it also finds a prominent place in the practice of crystal healing and energy work. Healers and practitioners harness its energies to assist in meditation, chakra balancing, and energy cleansing rituals. Its presence in sacred spaces and during spiritual ceremonies is a testament to its significance in various cultures worldwide.
In essence, amethyst is more than just a beautiful gemstone; it is a gateway to inner serenity, protection, and spiritual exploration. Its timeless allure and multifaceted benefits continue to captivate and inspire those who seek its radiant presence, making it a beloved gemstone cherished for centuries and beyond. Whether you wear it as a symbol of beauty or employ it as a tool for spiritual growth, amethyst remains a gem of enduring significance and significance in the world of gems.
Types of Amethyst
Purple Color Amethyst
The most iconic and well-known among the different types of amethyst is the purple variety. It can range from pale lavender to deep violet, and its coloration is due to the presence of iron and other trace elements. Purple amethyst is the foundation upon which the amethyst family is built.
Natural Amethyst
Natural amethyst is prized for its untouched beauty. These gems are found in their original state, often featuring irregular shapes and inclusions that enhance their authenticity. Collectors and connoisseurs value natural amethyst for its unique character.
Chevron Amethyst
Chevron amethyst is characterized by its distinctive V-shaped bands of white quartz. This pattern creates a striking visual contrast with the purple hues, making it a favorite choice for jewelry and decorative items. Its soothing energy is believed to promote balance and harmony.
Deep Purple Variety
For those who appreciate the deepest shades of purple, the deep purple amethyst is a true gem. Its intense coloration is mesmerizing and often associated with royalty and spirituality. Deep purple amethyst is highly sought after for its aesthetic appeal.
Brandberg Amethyst
Found exclusively in the Brandberg Mountains of Namibia, Brandberg amethyst is a rare and prized variety. It exhibits a unique blend of amethyst, clear quartz, and smoky quartz, creating captivating color variations. This type of amethyst is believed to enhance spiritual growth.
High-Quality Amethyst
While there are different types of amethyst, high-quality specimens stand out for their clarity and vibrant color. These gems are carefully selected for their exceptional beauty and energy. They are often used in fine jewelry pieces and metaphysical practices.
Varieties in Shapes
Amethyst can be found in a wide range of shapes, from traditional cuts to more unique forms. Some enthusiasts prefer amethyst geodes, while others opt for amethyst points or clusters. The diversity in shapes allows for creative and customized jewelry designs.
Green Color Quartz and Stones
In addition to its classic purple hue, amethyst can also occur in green variations. These green gems, known as green amethyst or prasiolite, offer a refreshing twist on the traditional amethyst.
Green Amethyst (Prasiolite)
Green amethyst, or prasiolite, is a green variety of quartz resulting from the heat treatment of amethyst. It exhibits a serene green color that symbolizes renewal and growth. Green amethyst is often used in jewelry to promote healing and positivity.
Green Quartz
Distinct from green amethyst, green quartz is a natural green-hued variety of quartz. Its coloration is attributed to the presence of iron or other minerals. Green quartz offers an earthy and soothing energy, making it a popular choice for gemstone enthusiasts.
White Quartz Crystal
While not a type of amethyst, white quartz crystals are closely related. They are known for their purity and clarity, making them ideal for amplifying the energies of other gemstones, including amethyst.
Metaphysical Properties and Uses of Amethyst Stone
Amethyst stands as a beacon among gemstones, revered for its remarkable spiritual healing powers that have spanned centuries. Its influence on the spiritual realm is profound and multifaceted, making it a cherished tool for those seeking higher awareness and inner growth.
One of the primary attributes of amethyst is its ability to enhance spiritual awareness and intuition. When in contact with amethyst, individuals often report heightened clarity of thought and an increased sense of spiritual connectedness. This gemstone acts as a conduit for spiritual energy, facilitating a deeper understanding of the self and the world beyond.
Amethyst's calming and balancing qualities are pivotal to its spiritual healing powers. It gently soothes the mind and eases emotional turbulence, creating a tranquil space within which one can embark on a journey of self-discovery. In the chaotic modern world, amethyst offers respite, allowing individuals to access a sense of inner peace and harmony.
For those on a path of meditation and mindfulness, amethyst serves as an excellent aid. Its serene energy fosters a conducive atmosphere for meditation, helping individuals attain a state of deep focus and tranquility. Many meditators choose to hold amethyst crystals during their practice, as it is believed to facilitate a stronger connection with the higher self and promote insights into one's spiritual journey.
Amethyst's role as a meditation aid extends to its capacity to stimulate the third eye and crown chakras. The third eye chakra governs intuition, inner wisdom, and spiritual insights, while the crown chakra represents our connection to the divine and the universe. Amethyst's energy flows seamlessly through these chakras, opening channels to higher realms of consciousness and promoting a sense of oneness with the cosmos.
Furthermore, amethyst is regarded as a powerful protector of psychic energies. It acts as a shield against negative influences and psychic disturbances, ensuring that one's spiritual endeavors remain unharmed. This protective quality is particularly valuable for individuals engaging in psychic or intuitive work, as it creates a safe space for exploration and development.
In summary, amethyst's metaphysical properties are deeply intertwined with its ability to enhance spiritual awareness, foster intuition, and promote inner peace. It serves as a bridge to the higher self, unlocking a realm of profound insights and spiritual growth. Whether used as a meditation companion, a tool for chakra balancing, or simply as a source of comfort and protection, amethyst remains an invaluable gemstone for those seeking a deeper connection with their inner selves and the spiritual dimensions that surround us.
FAQs
Is amethyst rare?
Amethyst is relatively common, but high-quality specimens can be rare and valuable.
Can I wear amethyst every day?
Yes, amethyst is durable enough for daily wear in jewelry.
What chakra is amethyst associated with?
Amethyst is often linked to the crown chakra, which governs spiritual connection.
How should I cleanse amethyst?
Amethyst can be cleansed with running water, sunlight, or by placing it on a bed of sea salt.
What other gemstones pair well with amethyst?
Amethyst pairs well with clear quartz, rose quartz, and citrine for various purposes.
Conclusion
Amethyst's beauty and metaphysical properties make it a gemstone that continues to captivate hearts around the world. From its classic purple variety to the intriguing green and beyond, amethyst offers a wealth of choices for those who seek its soothing energies and aesthetic appeal. Whether you're drawn to its spiritual properties or simply admire its stunning colors, amethyst remains a gemstone of enduring allure.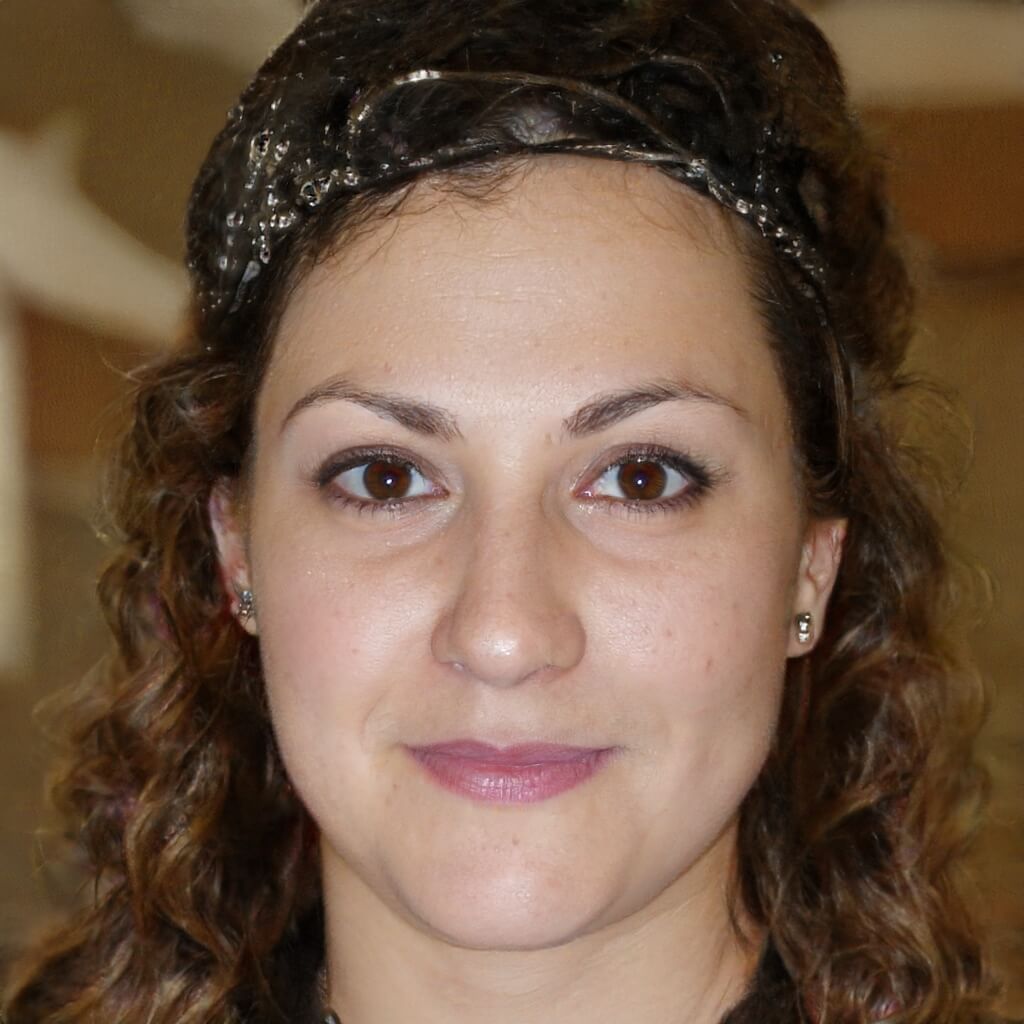 Co-Founder, Editor-In-Chief
Cynthia met Brian during one of their aid work on Typhoon Katrina, and they have been inseparable since. They both believe that Living By Example could be the best platform there is to write about subjects that will help people connect with others and give them a deeper understanding of different societies and cultures.