Amethyst, renowned for its captivating purple shades, has long been a gemstone that captures the imagination. Beyond its beauty, it possesses certain physical attributes that make it stand out in the vast world of gemstones. One such attribute is its hardness. In the realm of gemology, hardness plays a significant role in determining a gemstone's resilience and suitability for various uses. In this comprehensive guide, we will navigate through the intricacies of the hardness of amethyst, breaking down its characteristics and the methods employed to measure this vital property.
Overview of Amethyst
Amethyst stands as one of the most recognized and cherished gemstones in history. With its roots deep within ancient lore and modern fashion, it bridges the gap between past and present. As a member of the quartz family, amethyst carries with it the reputation of this diverse and abundant mineral group, which is lauded for its widespread availability and its plethora of variations.
Quartz Family
Amethyst belongs to the quartz family, a comprehensive group of minerals known for their impressive versatility. While quartz, in its purest form, is transparent, the inclusion of various trace minerals can result in beautiful colored variations, of which amethyst is a prime example.
Popularity as a Gemstone
Amethyst's allure stretches back to ancient times when it was not only admired for its beauty but also revered for its purported spiritual and protective properties. Today, it maintains its position as a favorite gemstone, making regular appearances in jewelry collections and fashion trends.
Physical Properties and Color
The signature purple hue of amethyst can vary, ranging from a soft lavender to a deep, regal purple. This enchanting coloration is a result of iron and aluminum impurities. Beyond its hue, the hardness of amethyst makes it a preferred choice for everyday jewelry, as it can withstand daily wear and tear.
Sources of Natural Amethysts
From the vast mines of Brazil to the chilly regions of Russia, amethyst can be found gracing the landscapes of various countries. Each source imparts its unique shade of purple, creating a spectrum of options for gem enthusiasts.
Synthetic Amethyst Production
Technological advancements have enabled the creation of synthetic amethysts that replicate the physical properties of their natural counterparts. These lab-grown gems match not only in appearance but also in attributes, including the hardness of amethyst.
Hardness Measurement of Amethyst
The concept of hardness in gemology goes beyond a mere number on a scale. It paints a picture of the gemstone's endurance, its resistance to external factors, and its longevity in terms of wear and tear. Amethyst, with its rank on the renowned Mohs scale, provides insights into how it compares with other minerals and how it can be best utilized in jewelry and other applications.
Explanation of Hardness Scale
Developed in 1812 by German geologist Friedrich Mohs, the Mohs scale has become the standardized method to determine the hardness of minerals. It's a simple yet effective relative scale rather than an absolute one. Minerals are ranked from 1 to 10 based on their ability to scratch or be scratched by another mineral. A mineral of a higher number can scratch any mineral of a lower number.
For example, talc, which sits at the bottom of the scale, is easily scratched and crumbled, making it suitable for applications like powders. On the opposite end, diamonds are known for their unyielding hardness and ability to scratch all other minerals.
Measurement Basics for the Mohs Scale
Amethyst, a variety of quartz, is assigned a rank of 7 on the Mohs scale. Its position means it can easily scratch any minerals ranked 6 or below, such as orthoclase or apatite. However, minerals ranked 8 and above, like topaz or diamond, can scratch amethyst.
Testing Methods for Determining Hardness
The scratch test is the most basic and common method to discern a mineral's hardness. One can deduce the hardness of the unknown mineral by attempting to scratch a mineral with another of known hardness or vice versa. When an amethyst and a quartz crystal are rubbed together, and neither can scratch the other, it becomes evident that they share the same hardness level.
Factors Affecting Hardness Levels
Though amethyst typically boasts a consistent hardness, certain factors can introduce anomalies:
Internal Inclusions: These are foreign minerals or gaps trapped inside the amethyst during its formation. They can sometimes reduce the overall hardness or create weak points, making the gem susceptible to scratches.

Imperfections: Natural imperfections or defects in the crystal lattice might affect its structural integrity, leading to varied hardness.
Variations in Color Zoning and Grade
Amethysts can showcase color zoning – a manifestation of different shades present within the stone due to varying iron levels and other trace elements. It's crucial to note that while color zoning affects the gemstone's aesthetic appeal, it doesn't drastically change its hardness. However, high-quality, transparent amethysts with fewer inclusions and imperfections might sometimes have slightly better scratch resistance than lower-grade stones.
Regional Variations in Amethyst Hardness Levels
Amethyst, the regal purple variant of quartz, can be found in various parts of the world. From Brazil's sunbaked terrains to Russia's frozen landscapes, this gemstone has left its mark. Each region, with its unique geological tapestry, offers a slightly different version of amethyst, reflecting its environment, history, and journey to the surface. This narrative colors the gem with a unique hue and can subtly influence its hardness.
Brazilian Amethyst
The lush landscapes of Brazil, primarily the states of Rio Grande do Sul and Minas Gerais, are famed for their vast amethyst mines. These amethysts often display a rich, deep purple hue, occasionally streaked with lighter tones.
Hardness: Given Brazil's volcanic geology, its amethysts crystallize in the cavities of volcanic rocks, leading to fewer inclusions and a slightly more consistent hardness.
African Amethyst
Regions such as Zambia and Namibia are prominent African sources of this gemstone. These stones often have a deep, saturated color, making them highly sought after.
Hardness: The unique combination of tectonic movements and environmental conditions in Africa can sometimes introduce more inclusions in the gemstone, subtly influencing its hardness.
Russian Amethyst
The Ural Mountains of Russia, a region with a rich gemological history, are known for their amethyst deposits. Russian amethysts are typically characterized by their deep, royal purple tones, sometimes veering into bluish hues.
Hardness: The cooler climatic conditions and varied geological formations might result in these amethysts having minute variations in hardness due to the presence of different trace elements.
North American Amethyst
Localities such as Thunder Bay in Canada are renowned for their amethyst mines. These amethysts can range from pale lilac to deep purple and sometimes contain red hematite inclusions, adding a unique touch.
Hardness: The specific geological characteristics of North America, with its rich history of glacial movements and shifts, can slightly alter the structural consistency of these amethysts, potentially affecting their hardness.
Uruguayan Amethyst
Uruguay, particularly the Artigas region, boasts prolific amethyst deposits. Uruguayan amethysts often have a deep hue and are prized for their clarity.
Hardness: The volcanic geology of this region, similar to Brazil, offers conditions conducive to forming amethysts with fewer inclusions and more even hardness.
FAQs
What is the primary cause of the purple color in amethyst?
The characteristic purple color of amethyst is primarily due to the presence of iron and aluminum impurities and possibly other trace elements, as well as the irradiation of the stone. Depending on the exact nature and concentration of these impurities, the shade of purple in an amethyst can vary.
How does amethyst compare to other gemstones in terms of durability for jewelry settings?
Amethyst, with a Mohs hardness of 7, is relatively durable and resistant to scratches, making it suitable for a variety of jewelry settings. However, it's not as hard as gemstones like diamond, ruby, or sapphire. As a result, while it's ideal for earrings, necklaces, and pendants, extra care should be taken when using it in rings or bracelets that might be exposed to rougher wear.
Can amethyst fade in color over time?
Yes, prolonged exposure to direct sunlight or intense heat can cause amethyst to fade or change its color. It's advisable to store amethyst jewelry away from direct sunlight and avoid wearing it when it is exposed to excessive heat.
Is there a difference in hardness between natural and synthetic amethyst?
In general, both natural and synthetic amethysts have a similar hardness level, as they are both varieties of quartz. However, the purity and consistency of synthetic amethysts might occasionally make them slightly harder or more resistant to certain types of wear. That being said, the difference is minimal and not typically a deciding factor in choosing between the two.
Can I clean my amethyst jewelry with regular jewelry cleaners?
Amethyst can be safely cleaned with warm, soapy water and a soft brush. It's best to avoid steam or ultrasonic cleaners and harsh chemicals, as they might damage the gemstone. After cleaning, it should be rinsed thoroughly and dried with a soft cloth.
Conclusion
In the captivating world of gemology, understanding the hardness of a gemstone like amethyst offers a window into its journey from the heart of the Earth to our treasured jewelry pieces. The hardness of amethyst isn't just a technical specification; it's a measure of its resilience, its history, and its place in the larger tapestry of minerals. As we embrace its beauty, knowing its strength ensures we appreciate its true value and take the necessary steps to ensure its lasting brilliance.
Interested in adding the enchanting amethyst to your collection? Uncover the factors influencing amethyst pricing and find the perfect piece for your budget.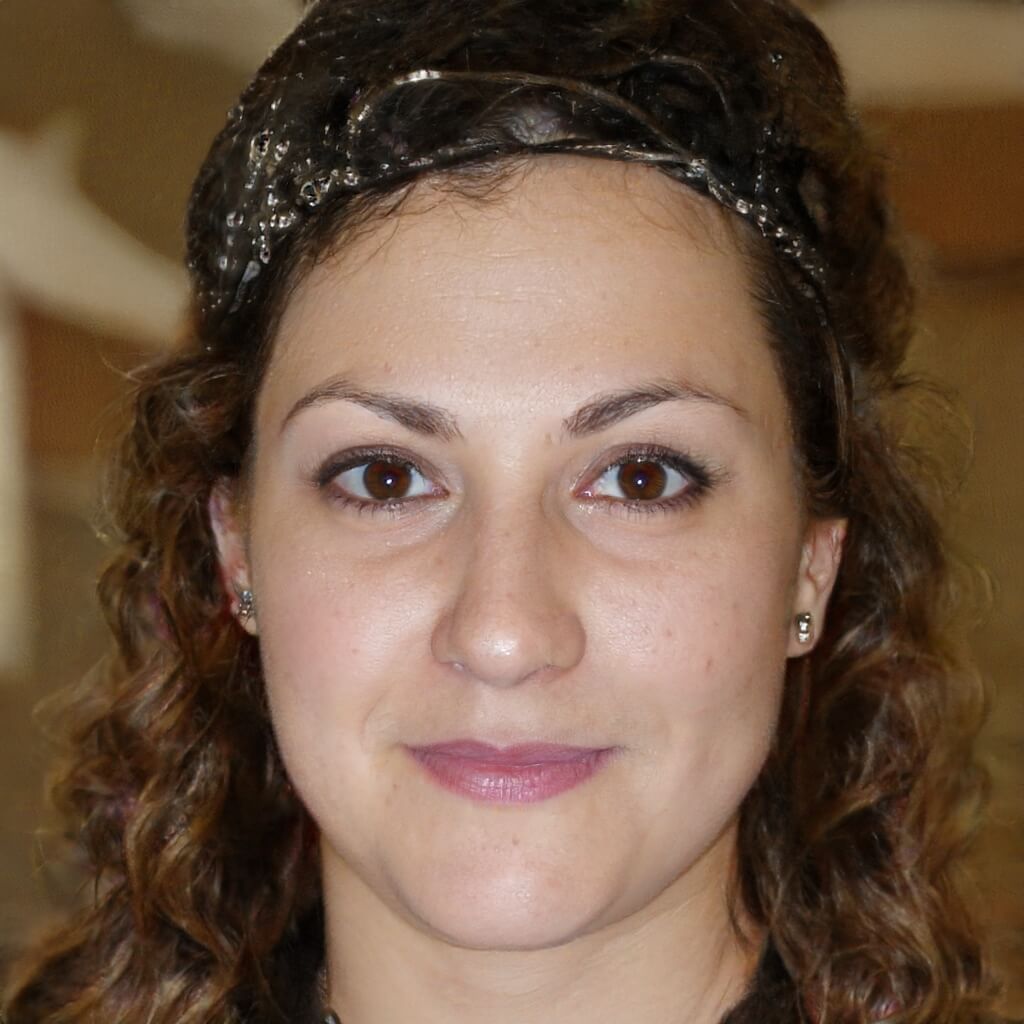 Co-Founder, Editor-In-Chief
Cynthia met Brian during one of their aid work on Typhoon Katrina, and they have been inseparable since. They both believe that Living By Example could be the best platform there is to write about subjects that will help people connect with others and give them a deeper understanding of different societies and cultures.