In the vast kaleidoscope of gemstones, the color purple stands as a beacon of elegance and mystique. So, what gemstone is purple? Purple gemstones, with their rich and alluring hues, have captivated humanity for centuries, adorning the crowns and jewelry of nobility and inspiring legends and myths.
Each purple gem holds its own unique charm and significance, adding a touch of sophistication and allure to any jewelry piece they grace.
The Allure of Purple Gemstones
Beyond their stunning aesthetics, purple gemstones hold profound meanings and historical significance. Associated with royalty and spiritual wisdom, these gems have been treasured throughout different cultures and eras. Their allure lies not only in their captivating hues but also in the sense of elegance and sophistication they add to jewelry designs.
Let's dive into the different kinds of purple gemstones!
1. Amethyst: The Crown Jewel of February
February is graced by the regal presence of amethyst, a gemstone that exudes a captivating violet hue. Symbolizing purity and inner strength, amethyst has been cherished throughout history for its powerful healing properties and connection to spirituality. Its lush purple tones, ranging from delicate lilacs to deep royal purples, have made it a coveted gemstone for both ornamental and spiritual purposes.
2. Tanzanite: A Rare Gem of Discovery
In the world of gemstones, tanzanite is a true marvel of nature. Discovered in Tanzania in the 1960s, this captivating gemstone features stunning shades of violet and blue, known as trichroism. Tanzanite's mesmerizing color-changing effect and limited supply have contributed to its status as one of the rarest and most sought-after gemstones in the world.
Embodying sophistication and allure, tanzanite has quickly become a cherished gem for those seeking a touch of exclusivity and elegance.
3. Sugilite: A Gem of Spiritual Enlightenment
Sugilite, with its deep and mysterious purple tones, is revered for its spiritual significance and healing properties. Also known as "the healer's stone," sugilite is believed to aid in spiritual enlightenment and personal growth. Its captivating hues, ranging from deep purples to lavender shades, make it a distinctive gemstone that invites a sense of harmony and balance into one's life.
4. Lepidolite: The Stone of Tranquility
Lepidolite, a unique and gentle purple gem, is renowned for its calming and soothing energies. Often associated with tranquility and emotional balance, lepidolite is believed to alleviate stress and anxiety, making it a cherished gem for those seeking peace and emotional well-being. Its soft lilac tones evoke a sense of serenity, reminding wearers to embrace a tranquil state of mind.
Frequently Asked Questions
1. Are all purple gemstones rare?
While some purple gemstones like tanzanite and certain shades of amethyst are considered rare, others like lepidolite and sugilite are relatively more accessible.
2. Can men wear purple gemstone jewelry?
Absolutely! Purple gemstones, like any other, can be stylish and meaningful accessories for anyone, regardless of gender.
3. What makes tanzanite so valuable?
Tanzanite's value is influenced by its rarity, as it is found in only one location in the world, as well as its mesmerizing color-changing effect and stunning violet-blue hues. If you want to learn more, check out our article on the most expensive gemstones!
4. Do purple gemstones have any astrological significance?
Yes, purple gemstones, particularly amethyst, are often associated with specific zodiac signs. Amethyst is considered the birthstone for those born in February, making it a meaningful gemstone for Aquarius and Pisces individuals. Some also believe that purple gemstones resonate with the planet Neptune, enhancing spiritual awareness and intuition.
5. Can purple gemstones be used in crystal healing?
Absolutely! Purple gemstones, such as amethyst and sugilite, are widely used in crystal healing practices. They are believed to have a calming and balancing effect on the mind and emotions, promoting spiritual growth and self-awareness. Each gemstone's unique energy is thought to support different aspects of emotional healing and overall well-being.
6. Are purple gemstones popular for engagement rings?
While diamonds are still the most popular choice for engagement rings, some individuals opt for unique and meaningful alternatives like purple gemstones. Amethyst and tanzanite, with their elegant purple hues, are occasionally used as center stones in engagement rings, adding a touch of individuality and symbolism to this special piece of jewelry.
Conclusion
Whether adorned in amethyst's royal purple, mesmerized by tanzanite's color-changing magic, or seeking tranquility with lepidolite's soothing hues, each purple gem offers a unique and captivating journey.
If the allure of purple gemstones has intrigued you, why not explore the magic of purple mood rings? These exquisite rings change color based on your emotions, often displaying captivating shades of purple to symbolize serenity and tranquility. Experience the enchantment of purple gemstones in a whole new light through mood rings that reflect your inner emotions!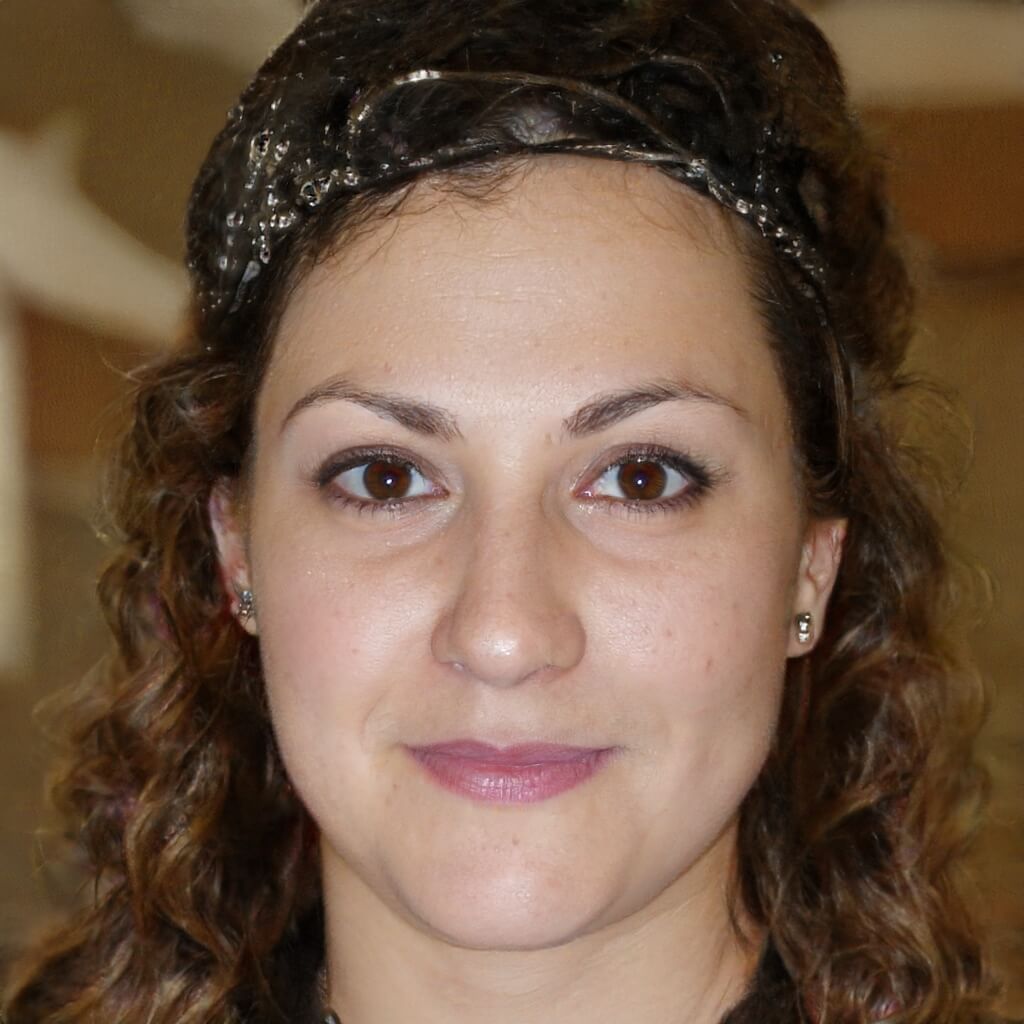 Co-Founder, Editor-In-Chief
Cynthia met Brian during one of their aid work on Typhoon Katrina, and they have been inseparable since. They both believe that Living By Example could be the best platform there is to write about subjects that will help people connect with others and give them a deeper understanding of different societies and cultures.