Amethyst, with its enchanting violet hues and rich historical significance, has captivated gemstone enthusiasts for centuries. In today's market, however, the choice between natural and synthetic amethyst is not always straightforward. This comprehensive article aims to provide an in-depth understanding of the characteristics that distinguish genuine amethyst from its synthetic counterparts. Armed with this knowledge, you'll be better equipped to make informed decisions when acquiring amethyst jewelry.
Dive deep into the world of amethyst gemstones, exploring their natural allure and synthetic counterparts. Gain the expertise to confidently differentiate between real vs. fake amethyst when making your jewelry selections.
Overview of Amethyst
Amethyst, as a gemstone, holds a special place in the world of jewelry due to its captivating purple coloration. This exquisite gem is a member of the quartz family, and its stunning shades of violet have earned it a reputation as a symbol of royalty and elegance. From dainty pendants that add a touch of sophistication to statement rings that make a bold fashion statement, amethyst's versatility in jewelry design knows no bounds. However, when it comes to choosing between natural amethyst and its synthetic counterparts, the distinction lies in the intricate details that set the two apart.
Natural Amethyst's Unique Qualities
What truly distinguishes natural amethyst from its synthetic imitations are the unique qualities that can only be found in gems created by nature itself. These qualities serve as a testament to the gem's authenticity and enhance its allure:
Color Spectrum: Natural amethyst boasts a mesmerizing spectrum of colors, ranging from the delicate shades of lilac to the deep, regal purples. This range of colors is a result of the presence of trace elements, primarily iron, within the gem. It is the complexity and variation of these colors that make natural amethyst so captivating. In contrast, synthetic amethyst may have a more limited or uniform color range.
Inclusions: Under a microscope, natural amethyst often reveals tiny imperfections known as inclusions. These inclusions are natural occurrences within the gem, and while they might seem like flaws to some, they are integral to its authenticity. Inclusions add character and depth to the gem, giving it a unique personality. Synthetic amethyst, being created in controlled environments, typically lacks these inclusions, resulting in a more flawless appearance.
Color Zoning: Perhaps one of the most captivating features of genuine amethyst is its natural color zoning. This phenomenon creates intricate patterns of light and dark within the gem, adding depth and complexity to its appearance. Color zoning is challenging to replicate in synthetic amethyst, often resulting in a more uniform color distribution.
Hardness: Natural amethyst ranks a commendable 7 on the Mohs scale of hardness. This level of hardness ensures that it can withstand the wear and tear of daily use, making it a durable choice for jewelry. Synthetic amethyst, on the other hand, may have a lower hardness rating, making it more susceptible to scratches and damage over time.
In summary, what sets natural amethyst apart from synthetic imitations are the subtle imperfections and variations that nature bestows upon it. These qualities not only authenticate its origin but also enhance its beauty and value, making it a treasured gem in the world of jewelry. When choosing an amethyst piece, it's these unique characteristics that add depth and individuality to your jewelry collection.
Natural Amethyst
Natural amethyst, as the name implies, undergoes a remarkable geological journey deep within the Earth's crust. It possesses distinct physical characteristics that set it apart from its synthetic counterparts.
Physical Characteristics of Natural Amethyst
The allure of natural amethyst is deeply rooted in its unique properties. Its color palette, which can vary from delicate lilac to deep royal purple, is a consequence of trace elements, primarily iron, embedded within the gem. The presence of natural inclusions, microscopic imperfections within the stone, can sometimes be observed under a microscope. These inclusions not only add to the gem's beauty but also serve as a testament to its authenticity.
Color Zoning in Natural Amethyst
Among the most captivating features of authentic amethyst is its color zoning. This naturally occurring phenomenon results in mesmerizing patterns of light and dark within the gem. These variations in color intensity add depth and character to the gem, proving challenging to replicate synthetically.
Hardness Scale for Natural Amethysts
Natural amethyst ranks a commendable 7 on the Mohs scale of hardness, making it a durable choice for jewelry. This inherent hardness ensures that your amethyst jewelry can endure the rigors of daily wear without significant damage.
Synthetic/Fake Amethyst
While natural amethyst is cherished for its authenticity, synthetic amethyst strives to mimic its visual appeal. However, there are several key distinctions to be aware of.
Physical Characteristics of Synthetic/Fake Amethyst
Synthetic amethyst, often cultivated in laboratory settings, lacks the natural inclusions and imperfections found in genuine gemstones. Its appearance can seem excessively flawless, devoid of the subtle irregularities that render natural amethyst unique and captivating.
Color Zoning in Synthetic/Fake Amethysts
Despite considerable technological advances, synthetic amethyst frequently falls short in replicating the intricate color zoning seen in natural gemstones. Synthetic versions often exhibit a more uniform color, lacking the depth and complexity of genuine amethyst.
Hardness Scale for Synthetic/Fake Amethysts
One of the telltale signs of synthetic amethyst is its lower hardness on the Mohs scale, typically around 6. This reduced hardness can render synthetic amethyst more susceptible to scratches and damage, potentially affecting its long-term value.
Similar Stones and Varieties to Consider
While amethyst reigns supreme in the world of violet gemstones, there are other captivating varieties worth exploring.
Lithia, Bengal, Desert & Other Varieties
For those seeking something beyond the traditional amethyst, a world of possibilities awaits. Varieties like Lithia, Bengal, and Desert amethysts each possess a unique charm, allowing you to diversify your gemstone collection with captivating alternatives.
Differences Between Real and Fake Crystals
Distinguishing between genuine and synthetic gemstones demands a discerning eye. Familiarizing yourself with the nuances in their physical characteristics is crucial in making an informed choice.
FAQs
How can I tell if my amethyst is real or fake?
Determining real vs. fake amethyst involves a meticulous examination of factors such as color zoning, inclusions, and hardness. A lack of these natural characteristics may indicate a synthetic gem.
Are synthetic amethysts worth anything?
Synthetic amethysts generally hold less monetary value than their natural counterparts. However, they can be appealing for their affordability and uniformity.
Can synthetic amethyst change color over time?
Unlike certain gemstones, synthetic amethyst is generally stable and unlikely to undergo color changes over time, preserving its initial appearance.
Are there any ethical concerns with synthetic amethyst production?
The production of synthetic gemstones is often regarded as more ethical, as it avoids the environmental and labor-related issues associated with natural gemstone mining.
Making the Right Choice
In conclusion, the choice between real vs. fake amethyst is a matter of individual preference and priorities. If you hold a deep appreciation for the unique beauty and authenticity of natural amethyst, investing in genuine gemstones is undoubtedly a rewarding endeavor. However, synthetic amethyst offers an affordable and visually appealing alternative, particularly for those with budget constraints.
Whether you're an experienced gemstone collector or a newcomer to the realm of amethyst, understanding the nuanced differences between real and fake gemstones is essential. By closely scrutinizing factors such as color zoning, inclusions, and hardness, you can confidently select the perfect amethyst for your jewelry collection. Remember, the beauty of amethyst, in all its forms, is a treasure to be cherished and admired for generations to come.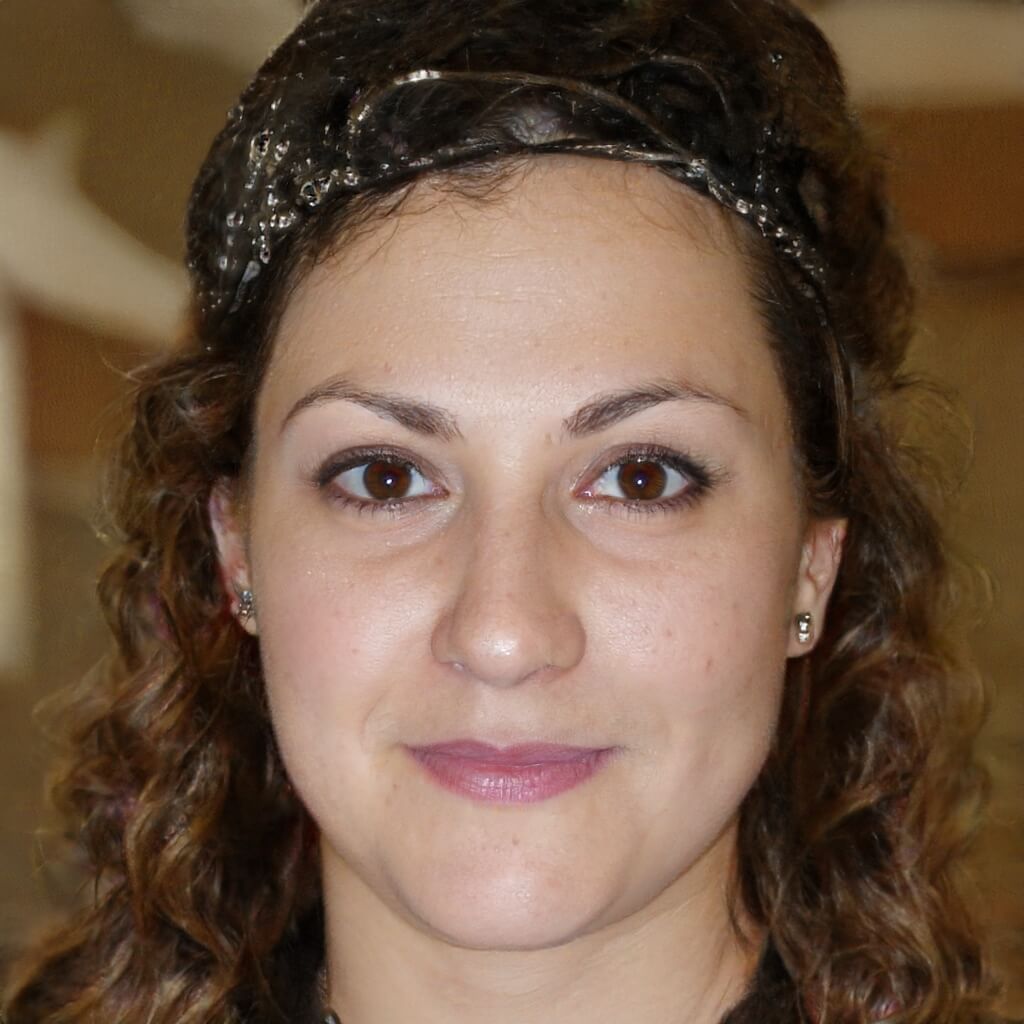 Co-Founder, Editor-In-Chief
Cynthia met Brian during one of their aid work on Typhoon Katrina, and they have been inseparable since. They both believe that Living By Example could be the best platform there is to write about subjects that will help people connect with others and give them a deeper understanding of different societies and cultures.