Amethyst, with its mesmerizing violet hue, has long been a gemstone of choice for collectors, jewelers, and spiritual seekers alike. Its allure transcends its beauty, often intertwining with tales of healing, spirituality, and luxury. However, as its popularity soars, so does the market's complexity, with genuine stones often mingling with treated or synthetic counterparts.
This comprehensive guide delves deep into the world of amethysts, offering insights, tests, and tips to ensure that you can distinguish the genuine treasures from the mere imitations.
What Is Amethyst?
Amethyst, a violet variety of quartz, has been cherished for centuries for its stunning beauty and legendary powers. Often associated with spiritual and healing properties, this gemstone is not only a favorite among collectors but also holds a revered spot in various cultures and traditions. Its name derives from the ancient Greek word "amethystos", which means "not intoxicated", as it was believed to protect its owner from drunkenness." Amethysts are also the birthstone for February, symbolizing deep love, happiness, humility, sincerity, and wealth. This makes it a popular gift choice for those born in this month.
Why Buy Real Amethyst?
The allure of genuine amethyst lies not just in its captivating hue but also in its intrinsic value. Authentic amethysts are believed to:
Promote Calmness: Many believe that amethyst can help in alleviating stress and balancing mood swings.

Enhance Intuition: Being a stone of spiritual awareness, it's thought to open the third eye and enhance intuition.

Value Appreciation: Genuine amethysts, especially those of high quality, can appreciate in value over time, making them a worthy investment.
However, with the gemstone's rising popularity, the market is flooded with synthetics and imitations. It's crucial to ensure the authenticity of your purchase to reap the full benefits and value of the stone.
Determine Genuineness Through Visual Inspection
To understand how to tell if amethyst is real, you need to consider several aspect through visual inspection:
Color And Clarity
Real amethysts range from light pinkish-violet to deep purple. The depth of color is often an indicator of its quality, with deeper colors generally being more prized. However, if the color is too dark, almost appearing black under dim lighting, it might be a sign of a fake or low-quality stone. The color should also be uniform, although a gradient (darker at the bottom and lighter at the top) can also be seen in genuine stones. In terms of clarity, natural amethysts might have some inclusions, but these should be minimal.
Shape And Size
Amethysts are often found in geodes, which are rock formations containing a cavity lined with crystal or other mineral matter. Therefore, they can be found in various shapes and sizes. While size isn't a direct indicator of authenticity, it's essential to be wary of pieces that seem too perfect. Nature rarely creates flawless pieces, and a perfectly shaped amethyst might be a sign of a synthetic stone.
Presence Of Inclusions
Inclusions are internal or external flaws found in gemstones. For amethysts, the presence of white, jagged lines known as "fingerprints" or "feathers" can be a good sign. These inclusions are often unique to each stone, much like a fingerprint. However, bubbles are a red flag. Genuine amethysts shouldn't have bubbles inside them, and their presence often indicates a glass imitation.
Flaws Or Imperfections In The Crystal Structure
Every natural gemstone, including amethyst, has its unique set of characteristics formed over millions of years. These characteristics often manifest as flaws or imperfections in the crystal structure. In the world of gemology, these are referred to as 'inclusions.' While many consider inclusions as flaws, they are, in fact, proof of a gemstone's natural origin. Inclusions can range from tiny specks to noticeable cracks or lines. For amethysts, common inclusions include:
Goethite Or Hematite Needles: These are reddish-brown or golden needle-like structures that can sometimes give the amethyst a unique appearance.

Zoning: This refers to uneven color distribution within the crystal. It's a natural occurrence and can sometimes enhance the stone's beauty.
However, it's essential to differentiate between natural inclusions and flaws that arise due to poor handling or external damage.
Faceting Quality
Faceting is the art of cutting a gemstone to enhance its beauty and brilliance. The quality of faceting plays a crucial role in determining the genuineness and value of an amethyst. Genuine, high-quality amethysts will have:
Symmetrical Facets: Each facet should be uniform and symmetrical to the opposite facet.

Sharp Facet Junctions: The lines where the facets meet, known as junctions, should be sharp and not rolled.

Polished Surface: The surface should be free from scratches, pits, or polishing lines.
Poor faceting can diminish the stone's value and beauty, even if it's genuine.
Misleading Treatments And Enhancements
The gemstone market is rife with treatments and enhancements designed to improve the appearance of lower-quality stones. While some treatments are accepted industry practices, others can be misleading:
Dyeing: Some unscrupulous dealers might dye a pale amethyst to enhance its color. This treatment is not permanent and can fade over time.

Coatings: Thin coatings or films can be applied to the surface to enhance color or brilliance. These can be detected by examining the stone under magnification.
Heat Treatment
Heat treatment is a common practice used to enhance the color of many gemstones, including amethyst. When amethysts are heated to specific temperatures, their color can change to yellow or green, producing citrine or prasiolite, respectively. While this is a legitimate treatment, buyers should be informed if the amethyst has been heat-treated, as it can affect the stone's value.
Irradiation Treatment
Irradiation is another method used to alter the color of gemstones. By exposing the amethyst to radiation, its color can deepen or change entirely. While the results can be beautiful, irradiated stones may not be as valuable as their natural counterparts. Furthermore, it's crucial to ensure that any irradiated gemstone has been properly tested and declared safe for wear.
Diffusion Treatment
Diffusion treatment is a sophisticated gemstone enhancement technique primarily used to improve or modify the color of a gemstone. The process involves heating the gemstone at high temperatures in the presence of a coloring agent, allowing the agent to penetrate the stone's surface. The depth of the color penetration varies, but it's generally shallow, often only a fraction of a millimeter.
For amethysts, diffusion treatment might be used to enhance its purple hue or to introduce colors that are not naturally present. While this treatment can make a gemstone appear of higher quality or of a rarer variety, there are some considerations:
Durability: The color from diffusion treatment is not as stable as natural coloration. It can fade upon prolonged exposure to light or heat.

Value: Diffusion-treated amethysts are typically less valuable than their untreated counterparts. It's crucial for sellers to disclose any treatments, as it significantly impacts the stone's market value.

Detection: Advanced gemological tools can detect diffusion treatment. For buyers, it's always advisable to purchase gemstones from reputable dealers or have them tested by a certified gemologist.
Dyeing Treatment
Dyeing is one of the oldest and simplest methods of enhancing a gemstone's color. In this treatment, a gemstone is immersed in a coloring solution, where it absorbs the dye, thereby altering its appearance. For amethysts, dyeing can intensify a pale violet hue or mask undesirable color zones.
However, there are several implications associated with dyed amethysts:
Impermanence: The color from dyeing is not permanent. Over time, exposure to certain chemicals, light, or even just regular wear can cause the color to fade or change.

Porosity: Not all amethysts are equally porous. Those with higher porosity levels absorb dyes more readily, leading to uneven coloration.

Detection: A simple way to detect dye in an amethyst is by rubbing it with a white cloth soaked in acetone or alcohol. If the cloth picks up any color, the stone might be dyed. However, more advanced methods, like spectroscopy, can provide definitive results.

Value Implication: Dyed amethysts are less valuable than natural ones. Transparency regarding any dyeing treatment is essential for fair trade.
In the world of gemstones, treatments and enhancements are common. However, understanding these processes and their implications ensures that buyers make informed decisions and appreciate the true value and beauty of their chosen gem.
Other Tests To Identify Real Amethyst
In addition to visual inspections and understanding various treatments, several scientific tests can be employed to ascertain the genuineness of an amethyst. These tests delve deeper into the inherent physical and chemical properties of the gemstone, offering more definitive answers.
Specific Gravity Test
Specific gravity, in gemology, refers to the ratio of the density of a gemstone to the density of water. Each gemstone, including amethyst, has a specific range of values that can be used as a reference to determine its authenticity.
For amethysts, the specific gravity typically ranges between 2.63 and 2.65. Here's how the test is conducted:
Suspension Method: This is the most common method used for gemstones. The amethyst is first weighed in air and then weighed again while suspended in water. The difference in these weights, combined with the density of water, is used to calculate the specific gravity.

Observations: A genuine amethyst will align with the aforementioned specific gravity range. If the value is significantly off, it could indicate that the stone is not a real amethyst or has undergone certain treatments affecting its density.

Accuracy: While the specific gravity test is quite accurate, it's essential to note that other factors, like inclusions or impurities, can slightly alter the results. Therefore, it's always recommended to combine this test with other methods for a comprehensive assessment.
Frequently Asked Questions
We have addressed some of the most commonly asked queries to provide you understand how to tell if amethyst is real.
What is the most common color of genuine amethyst?
Genuine amethysts predominantly showcase a spectrum from light pinkish-violet to a deep, rich purple. The hue often serves as an authenticity marker, with deeper colors indicating higher quality. However, it's essential to note that extremely dark stones, appearing almost black under dim light, might be indicative of lower quality or potential treatments.
How can I differentiate between a natural and heat-treated amethyst?
Natural and heat-treated amethysts can be challenging to distinguish at a glance. While both can possess vibrant colors, heat-treated stones often exhibit a more consistent and uniform color, lacking the natural gradients or zoning of untreated specimens. For a definitive identification, consulting with a gemological expert or using advanced testing methods is recommended.
Is it bad if my amethyst has inclusions?
Inclusions, often seen as internal "flaws" or characteristics, can actually attest to an amethyst's natural origin. While they might affect the stone's clarity, they offer a unique fingerprint of its formation journey. However, it's crucial to differentiate between natural inclusions and those that might indicate damage or inferior quality.
Do treatments like dyeing and diffusion affect the value of the amethyst?
Absolutely. While treatments can enhance the visual appeal of an amethyst, they often reduce its market value. Authenticity and natural characteristics are highly prized in the gemstone market. As such, it's imperative for sellers to be transparent about any treatments, allowing buyers to make informed decisions.
How can I ensure I'm buying a genuine amethyst?
Purchasing from reputable and established dealers is the first step. Always inquire about certifications or proof of authenticity. If in doubt, consider seeking a second opinion or getting the stone independently assessed by a certified gemologist to ensure you're making a genuine acquisition.
Can the color of my amethyst change over time?
Natural amethysts are relatively stable in color. However, if subjected to specific treatments like dyeing, the color might fade or alter with prolonged exposure to light or certain chemicals. It's always advisable to store and care for gemstones properly to maintain their original luster and hue.
Identifying A Genuine Amethyst
The journey of identifying a genuine amethyst is both an art and a science. While its captivating allure has enchanted many for centuries, the modern market demands a discerning eye and informed approach. Whether you're a seasoned collector, a budding enthusiast, or someone seeking the spiritual and healing properties of amethyst, this guide arms you with the knowledge to make confident decisions in your gemstone pursuits.
Discover more about precious jewels by reading our in-depth on whether mood rings are real. For additional information, visit Living By Example and explore our resources and guides.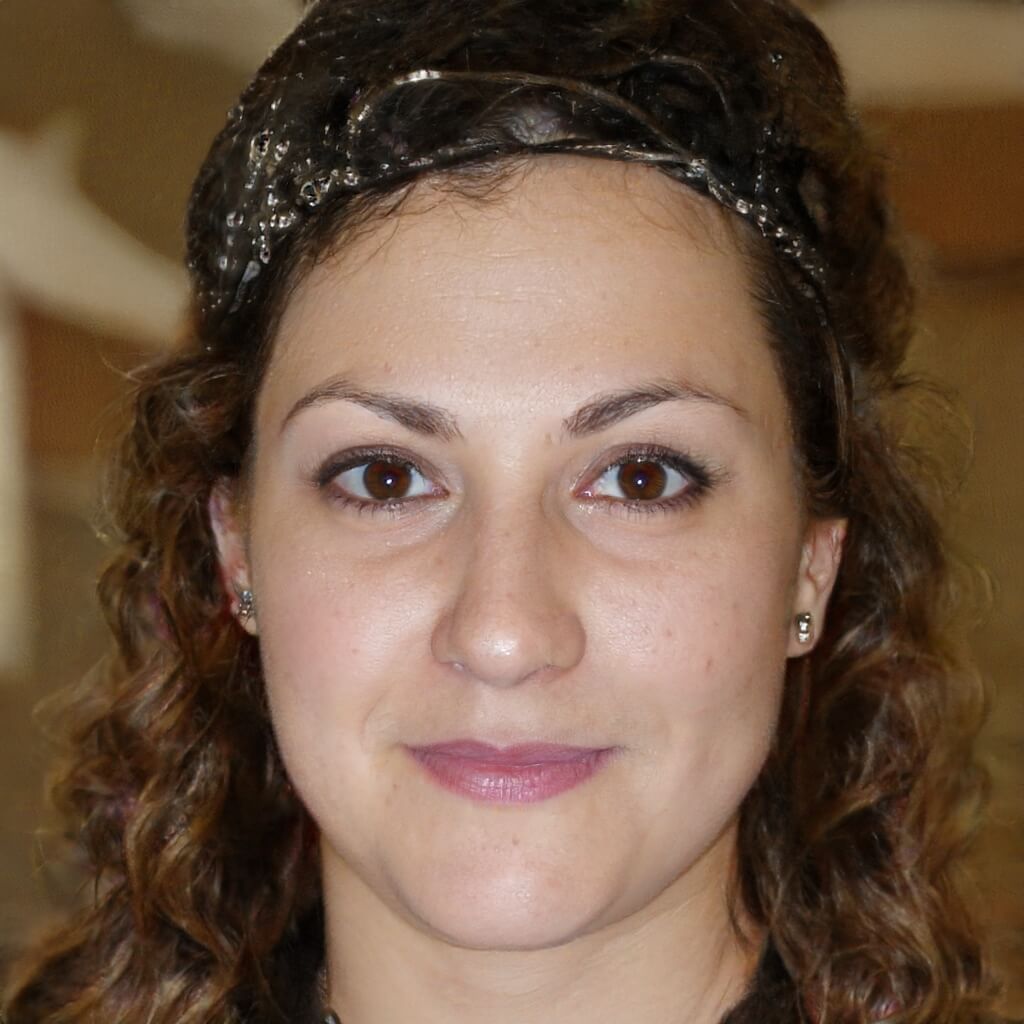 Co-Founder, Editor-In-Chief
Cynthia met Brian during one of their aid work on Typhoon Katrina, and they have been inseparable since. They both believe that Living By Example could be the best platform there is to write about subjects that will help people connect with others and give them a deeper understanding of different societies and cultures.