Gemstones have been revered throughout history for their beauty and significance. But with the rise of synthetic and imitation gemstones, it's essential to know how to distinguish real and expensive gemstones from counterfeit.
Whether you're a gem enthusiast, a jewelry collector, or simply curious about the authenticity of your precious stones, this article will unveil the foolproof methods to identify genuine gemstones. Let's delve into the fascinating world of gemstone authentication and master the art of spotting the real deal.
1. Observe the Color
Authentic gemstones boast vibrant and consistent colors. Look for natural variations and subtle inclusions, as these are signs of genuine gems. Synthetic or imitation stones may display unnaturally perfect colors.
2. Examine the Clarity
Real gemstones often have small imperfections or "inclusions," while fake ones may appear flawless. Hold the gemstone up to light and check for natural flaws or blemishes.
3. Assess the Cut
Genuine gemstones are typically well-cut with precision and symmetry. Imitations might have uneven cuts or lack the brilliance of real gems.
4. Test the Hardness
Use a hardness testing tool (Mohs scale) to check the gemstone's resistance to scratching. Real gemstones should have higher hardness, whereas fakes may scratch easily.
5. Conduct the Water Test
Some gemstones, like diamonds, don't conduct heat well. Dip the gemstone into water and then breathe on it. Real diamonds won't fog up, while imitations may.
6. Seek Professional Appraisal
For valuable gemstones, seek the expertise of a certified gemologist or jeweler. They can use advanced testing techniques to determine authenticity.
7. UV Light Test
Another useful method to determine the authenticity of gemstones is the UV light test. Many natural gemstones exhibit specific fluorescent reactions under ultraviolet (UV) light, while most imitations do not. Use a UV light source to examine the gemstone's response:
Fluorescence
Genuine gemstones like diamonds and certain varieties of garnets may fluoresce under UV light, emitting a characteristic glow. However, the absence of fluorescence doesn't necessarily indicate a fake gem, as not all genuine gemstones exhibit this property.
Phosphorescence
Some gemstones, like certain varieties of opals, may exhibit phosphorescence, emitting a glow even after the UV light source is removed. This property is rare in imitation.
No Reaction
Imitation gemstones or glass will typically show little to no fluorescence or phosphorescence, distinguishing them from genuine gemstones.
Remember that the UV light test is just one of several methods to confirm a gemstone's authenticity. To ensure accuracy, consider combining multiple tests and consulting a qualified professional if you have any doubts about the gemstone's genuineness.
With a keen eye and a little knowledge, you can confidently navigate the world of gemstones, acquiring and cherishing genuine treasures that captivate the heart and inspire wonder. Enjoy the thrill of discovering the beauty of authentic gemstones and let them become timeless symbols of your unique journey and appreciation of Earth's natural marvels.
Unveiling the Importance of Authenticity
In the captivating realm of gemstones, authenticity reigns supreme. Armed with the knowledge of key identification techniques, you can now embark on a journey of discovery, confidently distinguishing real gemstones from their imitations. From observing colors, clarity, and cuts to conducting hardness tests and using UV light, each method unveils a layer of the gemstone's story, allowing you to appreciate its genuine allure.
Remember that gemstone authentication is not just about owning valuable treasures; it's about cherishing the wonders of nature and the Earth's artistic creations. A genuine gemstone reflects the passage of time, the forces of nature, and the unique journey it has taken to reach your hands.
As you build your collection of genuine gemstones, consider their individual stories and the significance they hold. Each gem, with its distinctive characteristics and inherent beauty, becomes a cherished symbol of your journey as a gem enthusiast or a jewelry connoisseur.
Frequently Asked Questions
1. Can a real gemstone have inclusions?
Yes, natural gemstones can have small inclusions that are proof of their authenticity. These imperfections are considered part of their charm.
2. Do all fake gemstones look too perfect?
Many imitation gemstones lack the natural imperfections found in genuine stones, making them appear overly perfect.
3. What if my gemstone doesn't pass the tests?
If you suspect your gemstone is fake or if it fails authenticity tests, consult a professional gemologist for a definitive assessment.
4. Are there synthetic gemstones that look real?
Yes, synthetic gemstones, such as lab-grown diamonds, can closely resemble natural gemstones. Expert evaluation is essential in such cases.
5. Why is gemstone authentication crucial?
Ensuring gemstone authenticity is crucial for buyers, collectors, and sellers to make informed decisions and protect against scams.
Conclusion
Now, with newfound expertise, explore reputable jewelers and gem dealers, and let your discerning eye guide you to the true gems that resonate with your heart and soul. Appreciate the craftsmanship and beauty of authentic gemstones, honoring their rarity and allure as you continue to uncover the Earth's most precious gifts.
Now that you've mastered the art of identifying real gemstones, are you curious to know more about mood rings and their intriguing color-changing properties? Delve deeper into the world of mood rings and explore the fascinating realm of emotions reflected in these captivating gems.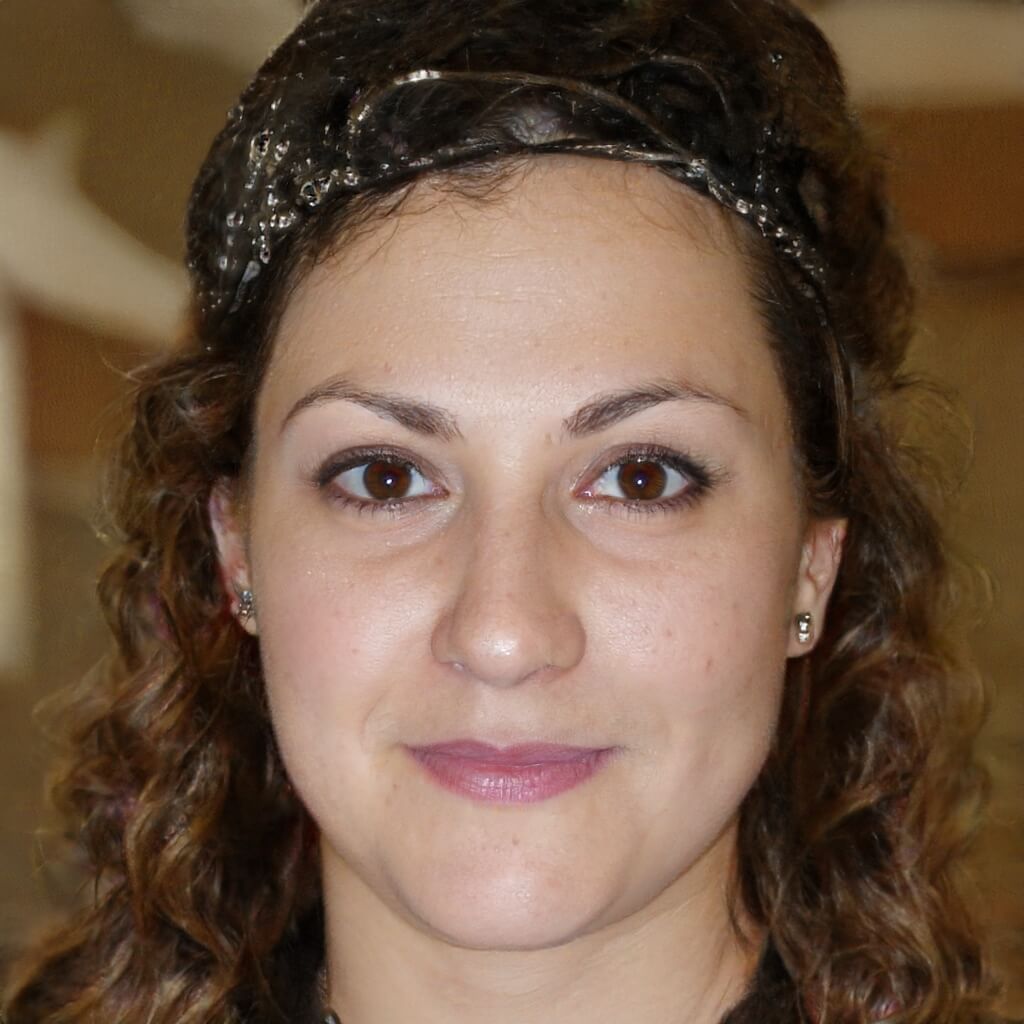 Co-Founder, Editor-In-Chief
Cynthia met Brian during one of their aid work on Typhoon Katrina, and they have been inseparable since. They both believe that Living By Example could be the best platform there is to write about subjects that will help people connect with others and give them a deeper understanding of different societies and cultures.