Amethyst, one of the earth's gemstones with enchanting violet hues and profound spiritual significance, has long held a special place in the world of crystals. Beyond its stunning beauty, amethyst is revered for its healing properties, its ability to enhance meditation, and its capacity to promote inner peace. If you're fortunate enough to own an amethyst crystal, you have in your possession a remarkable tool for personal growth and well-being.
In this comprehensive guide, we will explore how to charge your amethyst crystal through various methods, both natural and man-made. Whether you're a seasoned crystal enthusiast or a curious newcomer, this guide will equip you with the knowledge and techniques needed to make the most of your amethyst crystal.
What is an Amethyst Crystal?
Amethyst crystals are prized for their stunning violet hues and spiritual significance. These gemstones are renowned for their healing properties and are widely used in various holistic practices. Understanding the essence of amethyst is the first step in harnessing its energy for your well-being.
Amethyst crystals, with their calming and protective qualities, have a long history of being used to enhance meditation and promote inner peace. Their connection to the crown chakra makes them particularly valuable for spiritual growth.
Benefits of Charging an Amethyst Crystal
Charging your amethyst crystal amplifies its inherent properties, allowing you to harness its full potential. When properly charged, these crystals can aid in stress reduction, improved intuition, and a heightened sense of clarity.
Amethyst crystals are known for their ability to transmute negative energy into positive vibes. Charging them can help you maintain a harmonious environment and promote emotional balance.
Natural Ways to Charge An Amethyst Crystal
Amethyst, with its captivating violet allure, resonates with the natural world. In this section, we explore how to charge your amethyst crystal using the power of nature. From sunlight to moonlight and the earth's embrace, discover methods that rejuvenate your crystal, enhancing its energy for your spiritual journey.
Leaving it in the Sunlight
Placing your amethyst crystal in direct sunlight is an excellent way to charge it naturally. The sun's powerful energy will infuse the crystal with vitality and cleansing energy. Ensure you do this for a limited duration to prevent fading.
Placing it Under a Full Moon
Charging your amethyst under a full moon is another effective natural method. The moon's gentle and nurturing energy will rejuvenate your crystal, enhancing its healing properties.
Burying it in the Earth
Grounding your amethyst crystal by burying it in the earth can provide deep rejuvenation. This method connects the crystal with the Earth's energies, cleansing and recharging it simultaneously.
Leave it Overnight in Salt Water or Rock Salt
Soaking your amethyst in a saltwater bath or placing it on a bed of rock salt overnight can draw out negative energies. Be cautious with this method as it may damage some amethyst varieties.
Man-Made Ways to Charge An Amethyst Crystal
Discover how human ingenuity meets amethyst's mystique. From singing bowls to crystal grids, explore man-made methods that enhance your crystal's energy for your spiritual journey.
Placing it on a Crown Chakra Healing Grid
Creating a healing grid with other crystals, specifically focusing on the crown chakra, can charge your amethyst crystal with powerful energy. This method can intensify its spiritual effects.
Using Positive Energy from a Singing Bowl
Using a singing bowl can generate vibrations that cleanse and recharge your amethyst. The sound waves harmonize with the crystal's energy, enhancing its healing properties.
Cleansing with Palo Santo or White Light Visualization
Passing your amethyst crystal through the smoke of Palo Santo or visualizing pure white light surrounding it can cleanse and charge it with positive energy. These methods are particularly effective for intentional charging.
Other Considerations for Charging an Amethyst Crystal
In this section, we delve into vital factors to optimize your amethyst charging. Explore cleanliness, session frequency, and crystal quality for a more potent spiritual journey.
Cleanliness of the Stone and Its Environment
Regularly cleanse your amethyst crystal to maintain its effectiveness. Additionally, ensure the environment where it's kept is clean and harmonious to support its energy.
Frequency and Duration of Charging Sessions
The frequency of charging depends on your usage and intuition. Generally, charging under a full moon or sunlight every few weeks is sufficient. Trust your instincts in determining when your crystal needs a recharge.
The Quality and Origin of the Stone
The quality and origin of your amethyst crystal can impact its charging process. High-quality amethyst from reputable sources often responds better to charging methods.
FAQ
How often should I charge my amethyst crystal?
The frequency of charging depends on your usage and intuition. Generally, charging it under a full moon or in sunlight every few weeks is sufficient.
Can I charge my amethyst crystal with other crystals?
Yes, creating a healing grid with other crystals, especially those associated with the crown chakra, can enhance the charging process.
What should I do if my amethyst crystal becomes discolored after charging it in sunlight?
To prevent fading, limit the time your amethyst spends in direct sunlight. If it becomes discolored, consider using moonlight or other charging methods.
Harnessing the Power of Intention
Charging your amethyst crystal is not just a ritual; it's a profound act of intention. Your thoughts and feelings play a significant role in this process. When you hold your amethyst in your hands or set it in a sacred space with the intention of infusing it with positive energy, you amplify its innate properties.
Amethyst crystals are highly receptive to the intentions you set. Whether you seek to enhance your spiritual growth, reduce stress, or promote emotional balance, focusing on your purpose while charging your crystal aligns its energy with your goals. It's like programming a crystal to work in harmony with your unique needs and desires.
The Art of Regular Upkeep
Consistency is the key to maintaining the vibrancy of your charged amethyst crystal. Just as you need nourishment to thrive, your crystal also requires periodic recharging to perform at its best. Regular upkeep ensures that it continues to radiate its healing and protective energies.
Consider integrating crystal charging into your routine. Whether it's under the gentle glow of a full moon, the warmth of sunlight, or the resonant tones of a singing bowl, make it a habit. Consistency not only deepens your connection with the crystal but also ensures that it remains an effective tool on your spiritual journey.
Quality Matters: Choosing the Right Crystal
When embarking on your journey to how to charge your amethyst crystal, the quality of the crystal itself is a crucial factor. High-quality amethyst, sourced from reputable suppliers, tends to be more responsive to charging methods. Its clarity, color, and energy conductivity can significantly impact the results you achieve.
Before purchasing an amethyst crystal, take the time to research reputable suppliers and inspect the quality of the crystal. Remember that amethyst crystals come in various shades of purple, from pale lavender to deep violet, and each shade may resonate differently with your energy and intentions. Choosing the right crystal ensures a more profound and effective charging experience.
Charging your amethyst crystal is a multi-faceted journey that combines intention, regular upkeep, and the selection of the right crystal. By imbuing it with your purpose, maintaining consistency in your charging practices, and investing in a high-quality crystal, you unlock its full potential. Your charged amethyst becomes a powerful ally on your path to wellness and spirituality, radiating its beneficial energies and enhancing your overall well-being.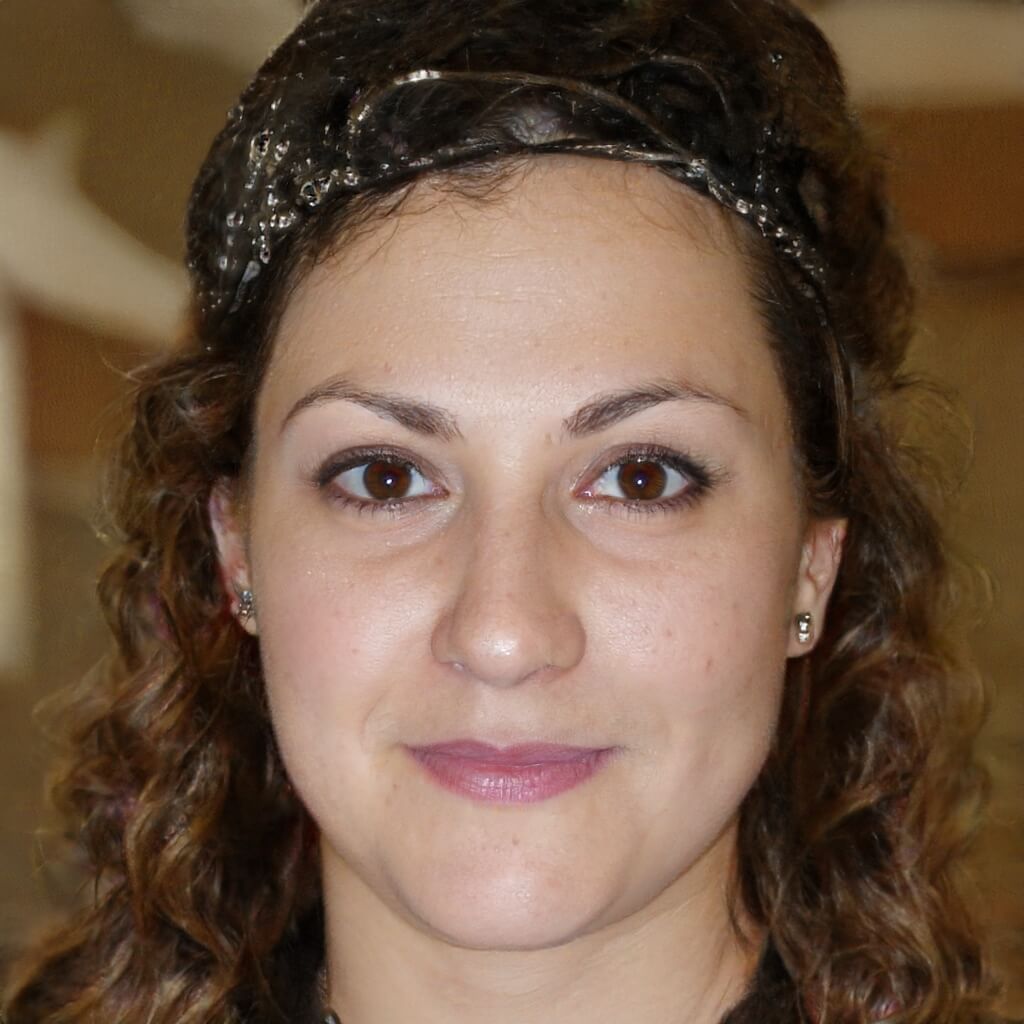 Co-Founder, Editor-In-Chief
Cynthia met Brian during one of their aid work on Typhoon Katrina, and they have been inseparable since. They both believe that Living By Example could be the best platform there is to write about subjects that will help people connect with others and give them a deeper understanding of different societies and cultures.