In the vibrant tableau of nature's creations, gemstones are a spectacle to behold. Each gem, birthed in the heart of our planet, is an intimate testament to Earth's unfolding story, a narrative told through the dance of minerals and hues. Gemstones are no less than art pieces – their beauty lies not only in their color, physical properties, or luster but also in the intriguing myths, historical lore, and cultural significance they carry.
One color that stands out in the expansive gemstone color spectrum is teal, a beautiful blend of blue and green. This unique hue immediately conjures images of a serene ocean meeting the sky at the horizon or the vibrant feathers of an exotic bird. Teal colored gemstones are mesmerizing in their allure, bearing an uncanny resemblance to our planet's tranquil and untouched corners. Their charm does not merely rest on their aesthetic appeal but also the intriguing stories they tell and the emotional reactions they invoke.
From the verdant lushness of Amazonite to the vibrant tones of Apatite and the exotic shades of Teal Tourmaline, these gemstones echo the calming depths of the sea and the vastness of the tropical sky. This article invites you on a journey to explore these teal treasures. We delve into their individual characteristics, historical significance, and use in jewelry. As we uncover the stories behind these gemstones, we hope to provide you with a deeper appreciation for their unique charm and the fascinating world they represent.
So, whether you are a seasoned gem collector, a jewelry enthusiast, or a novice with a curiosity for the vibrant world of gemstones, there is something to discover and appreciate in the oceanic hues of teal gemstones. Hold your breath as we dive deep into the world of these marine-hued wonders, exploring their myriad facets and the beauty they offer to the realm of gemstones and beyond.
Amazonite: The Stone of Courage
Amazonite's Unique Characteristics
Named after the mighty Amazon River, Amazonite flaunts a captivating shade of teal, varying from light turquoise to rich verdigris. Its mineral composition gives it a soft luster, and it exhibits a vitreous to pearly luster, adding to its visual allure.
Amazonite's Cultural and Historical Significance
Ancient civilizations revered Amazonite. The Egyptians, for instance, used it extensively in their jewelry and amulets. Today, it's known as the 'stone of courage' and the 'stone of hope,' symbolizing truth, honor, and trust.
Amazonite in Jewelry
With its serene, oceanic hues, Amazonite is a favorite among jewelry designers. Its tranquil shades are often set in silver or white gold, creating a contrast that brings out the gem's natural beauty.
Apatite: The Dual-Colored Gemstone
Characteristics of Apatite
Apatite, with colors ranging from neon blue-green to deep teal, captures the essence of the sea and sky. This gemstone, relatively soft compared to others, has a vitreous luster that enhances its color depth.
Cultural and Historical Significance of Apatite
Apatite derives its name from the Greek word 'apate,' meaning 'deceit,' due to its resemblance to many other gemstones. Today, it symbolizes communication and knowledge, often associated with learning, inspiration, and creativity.
Apatite in Jewelry
The vibrant colors of Apatite make it a unique gemstone for jewelry. Although its softness may require some extra care, its stunning shades, particularly the teal variety, are well worth the effort.
Teal Tourmaline: The Rainbow Gemstone's Teal Star
Characteristics of Teal Tourmaline
Tourmaline, known for its wide color range, also presents in stunning shades of teal. This variety, often with a hint of blue or green, boasts excellent clarity and a vitreous luster.
Cultural and Historical Significance of Teal Tourmaline
Tourmaline has been cherished across civilizations. The teal variety, just like the rest of its family, is considered a powerful healing stone that balances the mind, emotions, and chakras.
Teal Tourmaline in Jewelry
Teal Tourmaline, with its hardness and vibrant colors, is an excellent choice for various jewelry pieces. Whether set in a ring, pendant, or pair of earrings, it adds an exotic touch to the wearer's style.
Frequently Asked Questions
1. What makes the color teal unique in gemstones?
The teal color, not to be confused with green gems, reminds one of the sea's calming depths. It's a unique color for gemstones, reflecting tranquility, sophistication, and a touch of mystery.
2. What are the care instructions for teal colored gemstones?
The care for teal colored gemstones depends on their hardness and specific characteristics. Generally, cleaning with mild soap and warm water is safe. Avoid exposure to harsh chemicals and sudden temperature changes.
3. How are teal colored gemstones used in crystal healing?
Teal gemstones, associated with the throat and heart chakras, are often used for healing and balancing. They are believed to aid communication, evoke tranquility, and stimulate creativity.
Conclusion: The Mystical Allure of Teal Gemstones
The world of teal gemstones is indeed a journey into the ocean's depths and the sky's vastness. Their beautiful teal hues echo the tranquil ambiance of a tropical paradise, instantly drawing us towards their mystical charm. Whether you're an avid gem collector, a jewelry enthusiast, or a seeker of natural beauty, the allure of teal colored gemstones is undeniable.
So the next time you come across a piece of jewelry adorned with these oceanic-hued treasures, remember, apart from ensuring they are real gemstones, you also need to realize that you're peeking into the heart of the earth, the depth of the sea, and the serenity of the sky.
Curious how to tell the authenticity of a gemstone? In our in-depth guide, learn practical tips to tell if a gemstone is real!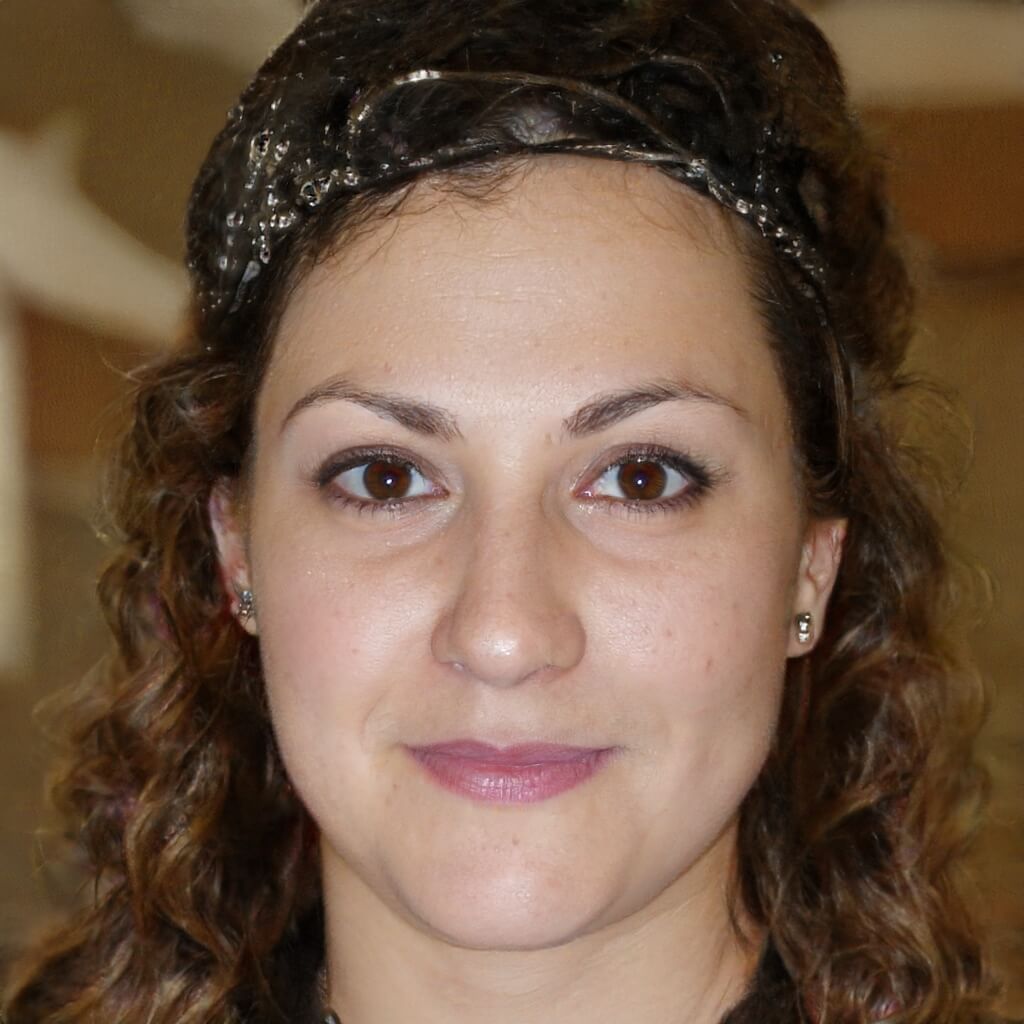 Co-Founder, Editor-In-Chief
Cynthia met Brian during one of their aid work on Typhoon Katrina, and they have been inseparable since. They both believe that Living By Example could be the best platform there is to write about subjects that will help people connect with others and give them a deeper understanding of different societies and cultures.