Citrine rings are a popular choice for jewelry lovers of all ages. They come in various styles: simple, elegant, bold, and statement-making. What's more, citrine pairs seamlessly with diamonds, adding timeless appeal. Their versatility makes them suitable for any occasion, from casual to formal. Whether you're a seasoned citrine enthusiast or new to this gemstone, this blog will help you make an informed choice when selecting the perfect citrine ring.
The Benefits of Wearing a Citrine Ring
Citrine is a beautiful and versatile gemstone believed to have several benefits for the wearer. It is the "happy stone" because it promotes positive energy and happiness. Wearing a citrine ring can help to lift your spirits, reduce stress, and boost your overall mood.
It is also often called the "merchant's stone" because it is believed to attract prosperity and success. Wearing a citrine ring brings good luck and fortune to the wearer. Finally, citrine is also believed to have several physical and emotional health benefits. Wearing a citrine ring is said to help with digestion, improve energy levels, and reduce anxiety and depression.
Types of Citrine Rings
It is a beautiful and versatile gemstone that is perfect as Citrine rings. It comes in various styles, from simple and elegant to bold and statement-making. There is always a citrine ring to suit every taste and occasion.
Metal Type
Citrine rings come in various metal options, including sterling silver, yellow gold, white gold, and rose gold. Each metal type complements the warm and vibrant hues of citrine differently, allowing you to choose a ring that suits your style and preferences:
Sterling Silver: A popular metal for citrine rings because it is affordable and hypoallergenic. It also has a bright and modern look.

Yellow Gold: A classic and timeless metal for jewelry. It is also a very durable metal, making it a good choice for everyday wear. Yellow gold citrine rings have a warm and luxurious look.

White Gold: A popular choice for citrine rings because it has a modern and sophisticated look. It is also a more affordable option than platinum.

Rose Gold: A trendy and feminine metal for citrine rings. It has a soft and romantic look.
Common Settings
The setting of a citrine ring can greatly influence its overall appearance. Common settings for citrine rings include prong settings, bezel settings, and channel settings. Each setting offers a unique look and level of security for the citrine gemstone:
Prong settings: The most common type of setting for citrine rings. They feature small metal prongs that rise from the ring band to hold the gemstone in place. Prong settings allow maximum light to pass through the gemstone, creating a dazzling sparkle.

Bezel settings: Features a thin metal rim that encircles the gemstone and holds it in place. Bezel settings provide the most protection for the gemstone but can also block some of the light from passing through, reducing the gemstone's sparkle.

Channel settings: Features two metal grooves that run parallel to each other and hold the gemstone in place. Channel settings are a good choice for citrine rings because they protect the gemstone and allow light to pass through.
Halo Settings
For those who desire a touch of glamor, halo settings are an excellent choice. A halo of smaller diamonds or gemstones surrounds the citrine, enhancing its brilliance and creating a stunning focal point in the ring.
Stackable Rings
Consider stackable rings if you want to create a customized and versatile look. These allow you to mix and match with other rings to create a unique style that suits any occasion.
Variety of Styles
Citrine rings are available in various styles, from classic solitaire designs to intricate vintage-inspired pieces. Whether you prefer a minimalist or elaborate look, there's a citrine ring style to match your taste.
A classic solitaire citrine ring features a single citrine gemstone set in a simple and elegant setting. This is a timeless and versatile style that is perfect for any occasion.

Vintage-inspired citrine rings feature classic designs that are reminiscent of a bygone era. These rings often have intricate details and unique settings.

Minimalist citrine rings feature clean lines and simple designs. These rings are perfect for those who prefer a more understated look.

Statement citrine rings are bold and eye-catching. These rings often feature large gemstones or unique settings. They are perfect for those who want to make a fashion statement.
How to Wear a Citrine Ring
Citrine rings are a beautiful and versatile accessory that can be worn for any occasion. They can be dressed up or down and look great with various outfits.
Everyday Accessories
Citrine rings can effortlessly elevate your everyday style. Whether heading to the office or running errands, a citrine ring adds a touch of elegance and positivity to your look. They are a beautiful and versatile accessory that can be dressed up or down, making them perfect for everyday wear. Here are a few tips on how to style a citrine ring for everyday wear:
Casual look: Pair a simple citrine solitaire ring with jeans and a white T-shirt.

Work look: Pair a citrine ring with a blazer and slacks for a work look.

Night out: Pair a citrine ring with a cocktail dress, skirt, or blouse.
Special Event Accessory
Citrine rings are a popular choice for special events because they add a touch of luxury and glamor to any outfit. Its warm, golden hues can complement a wide range of dress styles, making it a versatile choice for weddings, parties, and more. Here are a few specific outfit ideas for wearing a citrine ring for a special event:
Cocktail party: Pair a citrine halo ring with a black cocktail dress and silver strappy sandals for a cocktail party.

Wedding: Pair a citrine three-stone ring with a white evening gown, diamond necklace, and earrings.

Gala: Pair a citrine cluster ring with a red ball gown and gold jewelry.
Pop of Color in Your Style
Incorporating a citrine ring into your style is an excellent way to add color and positivity. Whether you prefer a subtle or bold statement, a citrine ring can be the perfect finishing touch. Here are a few tips on how to use a citrine ring to add a pop of color to your style:
Pair it with neutrals:Citrine looks great with neutral colors like black, white, and navy. This is a great way to make the citrine ring stand out.

Mix and match colors: Citrine can also be paired with blue, green, and purple colors. This is a great way to create a more unique and stylish look.

Choose a bold setting: If you want to make a statement, choose a citrine ring with a bold setting, such as a halo, three-stone, or cluster setting. This will help the ring to stand out and make a statement.
Shopping for a Citrine Ring
When shopping for citrine rings, several important factors must be considered to ensure you make a wise and satisfying purchase. This essay will explore the key aspects to remember when selecting the perfect citrine ring. From budget considerations to gemstone cuts, metal types, and ethical sourcing, we will delve into the intricacies of making an informed choice.
Before embarking on your journey to find the ideal citrine ring, it is essential to establish a clear and reasonable budget. Citrine rings are available in a wide range of price points, and having a predetermined budget will help you navigate the countless options available in the market.
Selecting the right metal type is a decision that significantly influences your citrine ring's overall aesthetics and cost. Also, whether you prefer the classic brilliance of a round-cut citrine or the sleek lines of an emerald cut, the choice of gemstone cut plays a pivotal role in the overall appeal of your ring.
FAQs
Can I wear a citrine ring with other gemstone jewelry?
Citrine rings can be worn alongside other gemstone jewelry, allowing you to create unique and colorful combinations to suit your style.
What occasions are ideal for gifting a citrine ring?
Citrine rings make thoughtful gifts for birthdays, anniversaries, and celebrations. They also symbolize new beginnings, making them suitable for graduation and career milestones.
Are citrine rings suitable for engagement rings?
While citrine rings can be used for engagement, they are not as hard as other gemstones like diamonds. Consider your partner's preferences and lifestyle when choosing an engagement ring.
Quality, Style, and Metaphysical Charms
We've explored the many facets of citrine rings, from their enchanting benefits to various types, and how to incorporate them into your daily attire or special occasions. Whether you opt for a classic design or something more unique, the warm, golden hues of citrine can symbolize joy and abundance in your life.
When shopping for a citrine ring, consider factors such as the gemstone's quality, the metal type, and the setting style to ensure you find the perfect piece for your tastes. Moreover, citrine's believed metaphysical properties add a touch of mystique to its allure.
Aside from citrine, if you're interested in exploring other gemstone accessories, consider checking out what an amethyst looks like to learn how this gemstone from the same family as quartz can impact your well-being and style.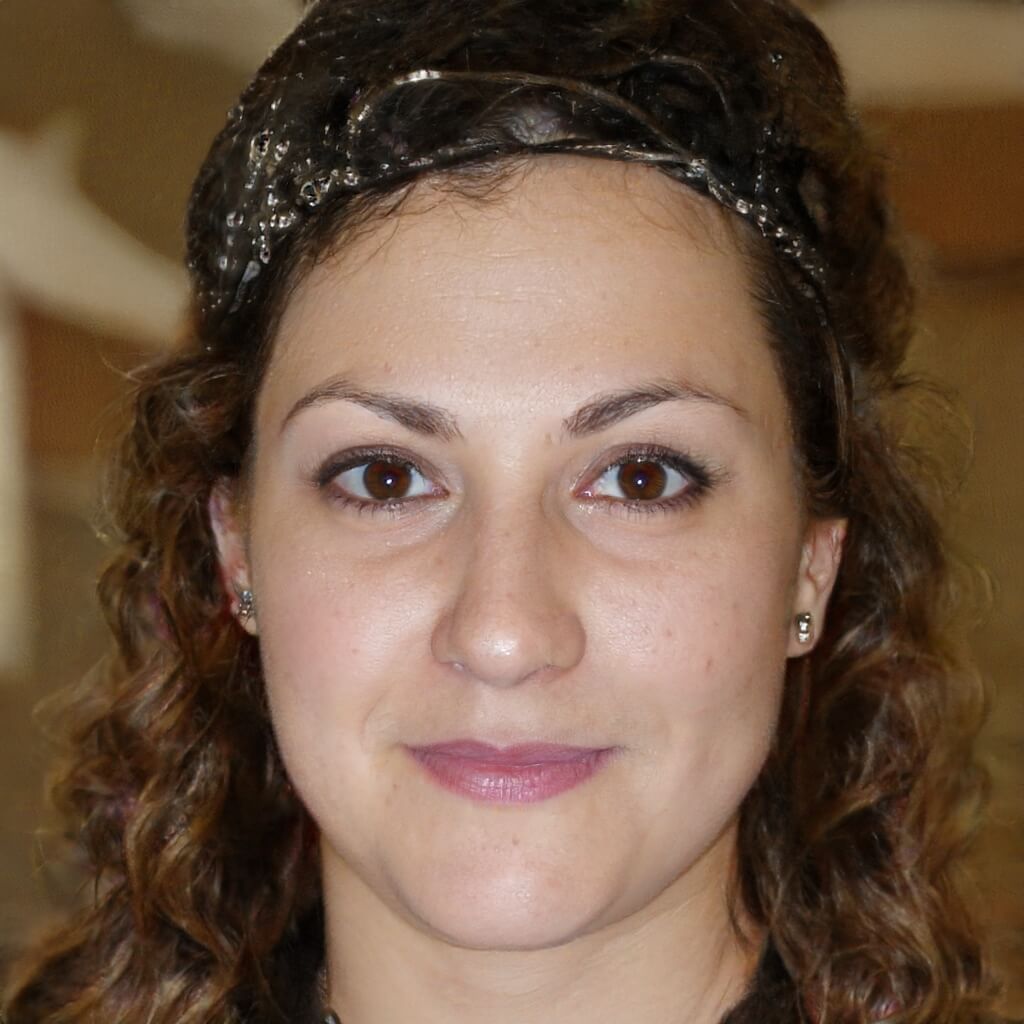 Co-Founder, Editor-In-Chief
Cynthia met Brian during one of their aid work on Typhoon Katrina, and they have been inseparable since. They both believe that Living By Example could be the best platform there is to write about subjects that will help people connect with others and give them a deeper understanding of different societies and cultures.