Emeralds, the verdant gemstones that have captivated humanity for centuries, are not just any ordinary stones. They are the epitome of nature's artistry, a testament to the earth's ability to craft beauty under pressure. But what exactly makes an emerald stand out in its true beauty? Let's delve deep into the heart of this gemstone and uncover its allure.
This guide explores exactly what does an emerald look like. Discover the differences between natural and synthetic variants. Learn about the unique characteristics, history, and allure of this cherished gemstone.
History And Origin Of Emeralds
Emeralds have a storied past that dates back millennia. Ancient civilizations, from the mystic lands of Egypt to the vast empires of the Incas, revered these green gemstones. Cleopatra, the legendary Egyptian queen, was known for her penchant for emeralds, often using them to adorn her royal attire. The gemstone's name itself is derived from the ancient Greek word "smaragdus," meaning green. Over the centuries, emeralds have been a symbol of power, wealth, and a deep connection to the natural world.
What Does An Emerald Look Like?
To truly appreciate an emerald and differentiate the real gemstone from a synthetic or imitation, one must delve into its unique characteristics. Each facet of this gemstone tells a story, from its vibrant color to its weight.
Color
The color of an emerald is its defining feature. Ranging from a light green to a deep, rich hue, the color is a result of the presence of chromium and vanadium. The most sought-after emeralds boast a vivid green shade with a slight blue undertone.
Inclusions
Unlike many gemstones where clarity is paramount, emeralds are known for their inclusions. These natural imperfections, often termed "jardin" (French for garden), give each emerald its unique character. Far from being flaws, they are a testament to the gem's natural origin.
Cut
The cut of an emerald can enhance its beauty. While the emerald cut, a rectangular shape with cut corners, is the most popular, these gemstones can be fashioned into various shapes, each highlighting its color and clarity.
Clarity
While inclusions are characteristic of emeralds, their clarity can vary. Gems with fewer inclusions are rarer and, thus, more valuable. However, a perfect balance between inclusions and clarity is often desired to showcase the gem's natural beauty.
Size
Emeralds can be found in a range of sizes. Larger stones, especially those that maintain a high degree of clarity and color, are particularly prized.
Lustre
An emerald's lustre refers to how it reflects light. A high-quality emerald will have a vitreous (glass-like) lustre, making it shimmer and shine in the light.
Hardness/Durability
Emeralds rank 7.5 to 8 on the Mohs scale of hardness. While they are durable, they are not impervious to scratches or damage. Proper care is essential to maintain their beauty.
Weight/Carat Measurement
Like other gemstones, emeralds are measured in carats. The weight can influence the gem's value, with larger, high-quality stones fetching premium prices.
Types Of Emeralds
Emeralds, while universally recognized for their green brilliance, can be categorized based on their origin and creation process.
Natural Emeralds
These are emeralds formed naturally over millions of years under specific conditions. They are mined from the earth and are highly valued for their authentic and unique characteristics. Each natural emerald tells a story of the earth's history, making them not just gemstones but pieces of time.
Synthetic Emeralds
Synthetic emeralds are lab-grown and created under controlled conditions to mimic the properties of natural emeralds. While they possess the same chemical composition as their natural counterparts, they often have fewer inclusions and can be produced in larger quantities. They offer an affordable alternative for those seeking the beauty of emeralds without the premium price of natural stones.
Difference In Appearance Between A Natural And Synthetic Emerald
Emeralds, whether natural or synthetic, are celebrated for their captivating green hue. However, to the discerning eye and gem enthusiasts, there are subtle differences in appearance that distinguish the two. Understanding these differences is crucial for both buyers and collectors.
Inclusions And Clarity
Natural Emeralds: One of the most defining characteristics of natural emeralds is their inclusions, often termed "jardin" (French for garden). These inclusions can look like tiny fern-like patterns, bubbles, or even minute crystals within the gemstone. They are a testament to the gem's natural formation over millions of years and are often considered the "fingerprints" of the stone, giving each its unique character.

Synthetic Emeralds: Lab-grown emeralds tend to have fewer and different types of inclusions. The inclusions in synthetic emeralds often appear as wispy veils or curved growth lines, which are a result of the hydrothermal growth process commonly used to produce them. Their clarity is often superior to natural emeralds because they are grown in controlled environments.
Color Uniformity And Depth
Natural Emeralds: The color of natural emeralds can vary within the stone itself. This variation, or color zoning, is due to the uneven distribution of the trace elements that give the emerald its color. The depth of color can also range from pale green to a deep, rich green, depending on its origin and the presence of chromium and vanadium.

Synthetic Emeralds: The color of synthetic emeralds is often more uniform because of the controlled conditions under which they are grown. They can be tailored to produce a desired shade of green, but they might lack the depth and richness that many natural emeralds possess.
Surface Features
Natural Emeralds: Natural emeralds might exhibit surface-reaching fractures due to the tumultuous conditions under which they form. These fractures are sometimes filled with oils or resins as a part of the gemstone's treatment to enhance clarity.

Synthetic Emeralds: Synthetic emeralds, being grown in controlled environments, often have smoother surfaces with fewer fractures. However, they can sometimes exhibit telltale signs of their synthetic origin, such as seed plates or growth tubes.
Luminescence
Natural Emeralds: Under ultraviolet light, some natural emeralds may display a red luminescence due to the presence of organic compounds in their inclusions.

Synthetic Emeralds: The luminescence of synthetic emeralds can vary based on the method used to produce them. For instance, hydrothermally grown emeralds might show a blue or green luminescence.
Where To Find High-Quality Emeralds
The quest for high-quality emeralds takes one across the globe. Colombia is renowned for producing some of the world's finest emeralds, with the mines of Muzo and Chivor being particularly famous. Zambia, Brazil, and Zimbabwe are also notable sources. When seeking high-quality emeralds, it's essential to consider reputable dealers and gemologists who can provide certifications of authenticity and quality.
Frequently Asked Questions
To offer a better understanding of what does an emerald look like, we have addressed the more frequently asked questions here.
What are the primary factors that determine the value of an emerald?
The value of an emerald is intricately tied to its color, clarity, cut, and carat weight. Additionally, the gem's origin and the presence of natural inclusions can play a role. While treatments can enhance an emerald's appearance, untreated stones with exceptional qualities often command the highest premiums in the market.
How can I tell if my emerald is natural or synthetic?
Distinguishing between natural and synthetic emeralds can be intricate. While both can appear similar to the naked eye, a closer examination under magnification reveals differences. Natural emeralds often showcase unique "jardin" inclusions, whereas synthetic variants might display growth patterns or other inclusions indicative of lab-grown processes.
Are synthetic emeralds considered less valuable than natural ones?
Generally speaking, natural emeralds tend to be more valuable due to their rarity and the unique characteristics each stone possesses. However, synthetic emeralds, especially those of high quality with exceptional clarity and color, can still hold significant value. Their affordability and consistency make them popular choices for many jewelry enthusiasts.
Do emeralds require special care?
Indeed, emeralds, given their relative softness compared to diamonds, necessitate careful handling. It's prudent to avoid wearing them during activities that might expose them to hard knocks. Cleaning should be gentle, using mild soap and water, and they should be stored separately to prevent scratches from other jewelry pieces.
Why are inclusions more acceptable in emeralds compared to other gemstones?
Inclusions in emeralds, often referred to as "jardin," are seen as nature's signature, marking each stone's unique journey over millions of years. While many gemstones are valued for their clarity, the inclusions in emeralds are embraced as they narrate the stone's natural history and formation.
Is the color of all synthetic emeralds uniform?
While the controlled environment of lab growth often results in more uniform coloration in synthetic emeralds, variations can still arise. The specific methods, conditions, and elements introduced during their production can lead to subtle differences in hue and saturation.
Understanding The Differences Between Natural And Synthetic Emeralds
While both natural and synthetic emeralds have their unique beauty and characteristics, understanding the subtle differences in their appearance is essential. Whether you're a collector, a jeweler, or someone looking to purchase an emerald, this knowledge ensures a deeper appreciation of the gemstone and an informed choice. Understanding their history, characteristics, and types allows one to truly appreciate their place in the world of gemology.
To learn more about different gemstones, visit Living By Example and check out our resource on unusual gemstone cuts.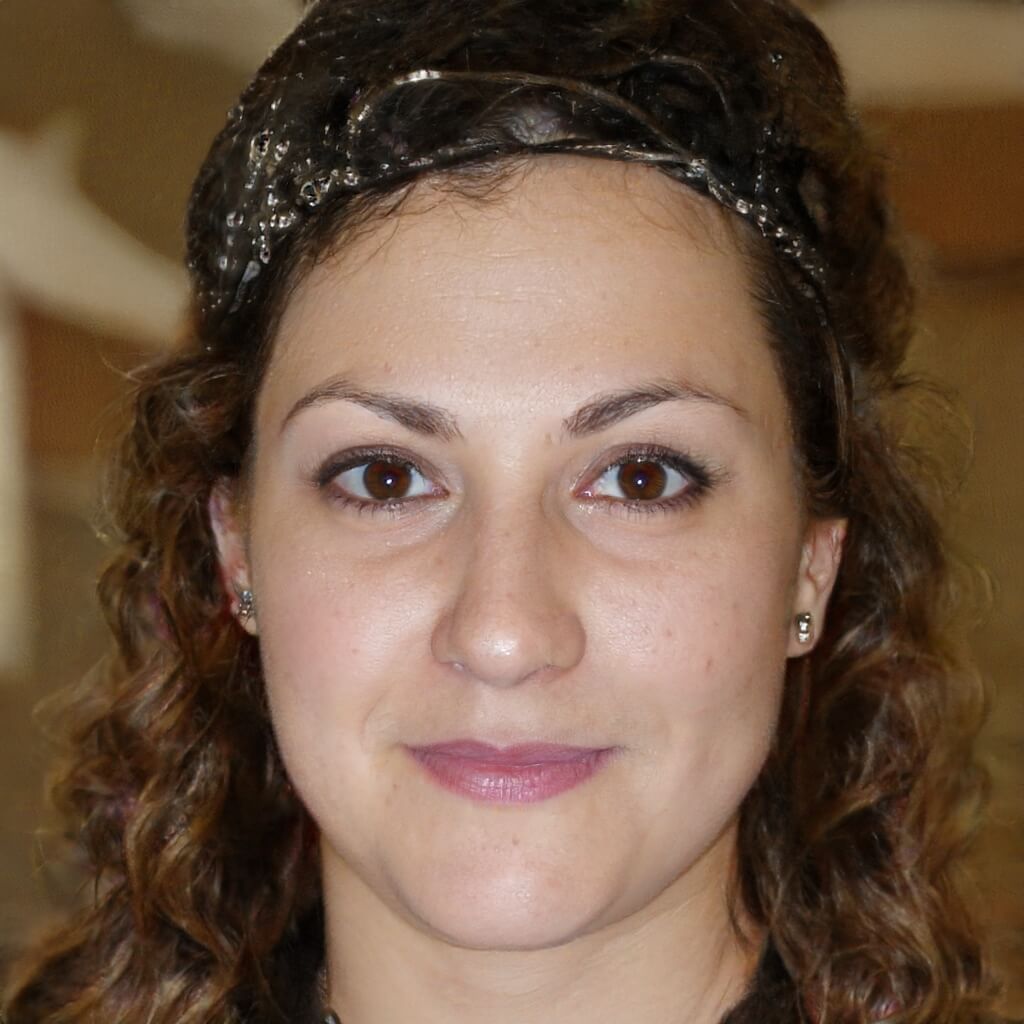 Co-Founder, Editor-In-Chief
Cynthia met Brian during one of their aid work on Typhoon Katrina, and they have been inseparable since. They both believe that Living By Example could be the best platform there is to write about subjects that will help people connect with others and give them a deeper understanding of different societies and cultures.