Emeralds, often referred to as the "jewels of kings," have been revered for over 4,000 years, with their origins tracing back to ancient Egypt. According to the Gemological Institute of America (GIA), the global emerald market is estimated to be worth billions, with Colombia, Zambia, and Brazil leading as the top producers. As the demand for colored gemstones continues to rise, with a 20% increase in sales over the past decade, understanding the intrinsic value of emeralds becomes even more crucial.
So, are emeralds expensive? This article delves into the factors that contribute to the allure and worth of these magnificent green gemstones.
Historical Significance
Emeralds have been cherished since ancient times. The ancient Egyptians, for instance, held emeralds in high regard, associating them with fertility and rebirth. Cleopatra, the iconic Egyptian queen, was known for her love of emeralds. This historical reverence has, over time, added a layer of value to these gemstones.
Why Are Emeralds Expensive?
Emeralds, beyond their undeniable beauty, hold a value that's deeply rooted in various facets of history, culture, and geology. Their worth isn't just a product of market dynamics but is intertwined with human civilization's narrative and nature's rarity.
Historical Significance
Emeralds have been a symbol of power and wealth for millennia. From the emperors of ancient Rome to the maharajas of India, emeralds have adorned the crowns, necklaces, and rings of the world's most influential figures. Their presence in historical artifacts and ancient jewelry signifies their longstanding value in human society.
Cultural And Symbolic Value
In various cultures, emeralds are more than just ornamental stones. They are believed to possess healing properties, with some ancient civilizations using them as talismans to cure ailments. Furthermore, they symbolize rebirth, love, and wisdom in many traditions, making them cherished gifts and heirlooms passed down through generations.
Geological Rarity
Emeralds are formed under specific geological conditions that are rare to come by. Their formation requires the presence of beryllium, chromium, and vanadium, elements that aren't typically found together. This unique combination, coupled with the specific pressure and temperature conditions, makes the natural occurrence of emeralds exceptionally rare.
Treatment And Authenticity
The gemstone market is rife with treated and enhanced stones. While treatments can improve an emerald's appearance, they can also reduce its value. Untreated, genuine emeralds are a rarity, and their authenticity makes them more expensive.
Demand In The Market
The global luxury market has seen a resurgence in the popularity of colored gemstones. As more people recognize the beauty and value of emeralds, the demand rises. This growing demand, especially for high-quality stones, naturally pushes prices up.
Grading And Quality
The Gemological Institute of America (GIA) and other reputable institutions grade emeralds based on their color, clarity, cut, and carat. An emerald that scores high on all these parameters is bound to be expensive. Especially those that possess a deep green hue, are free from visible inclusions, and are well-cut.
Investment Value
Emeralds, especially rare and high-quality ones, have proven to be sound investments over time. As with other precious gemstones, their value tends to appreciate, making them sought-after assets for investors and collectors.
Factors Determining The Value/Cost Of Emeralds
Emeralds, like all gemstones, are evaluated based on a set of criteria that determine their worth. Two of the most critical factors in this evaluation are the color and vivid saturation of the emeralds and their size and clarity. Let's delve deeper into these aspects to understand their significance in the valuation process.
Color And Vivid Saturation Of The Emeralds
Emeralds are primarily valued for their color, which can range from a light green to a deep, rich green. However, the value doesn't just hinge on the depth of the color but also on its vividness and saturation.
Hue: The primary color of the emerald is referred to as its hue. While emeralds are fundamentally green, the exact shade of green can vary. Some emeralds may have hints of blue or yellow, which can either enhance or detract from their value, depending on the intensity and appeal of the hue.

Saturation: Saturation refers to the strength or purity of the color. An emerald with vivid saturation will have a pure, intense green without any hints of brown or gray. Emeralds with high saturation levels are more valuable because they display a richer, more captivating color.

Tone: Tone describes the lightness or darkness of the emerald's color. While both light and dark tones can be beautiful, the most valuable emeralds typically possess a medium to medium-dark tone, which showcases the depth and richness of the green.
Size And Clarity Of An Emerald
The size and clarity of an emerald are intertwined, playing a pivotal role in determining its value.
Carat Weight (Size): Emeralds, like other gemstones, are measured in carats. Larger emeralds are rarer, especially when they also exhibit superior color and clarity. As a result, the price per carat of an emerald can increase exponentially with size. For instance, a 3-carat emerald of exceptional quality might be worth much more than three individual 1-carat emeralds of the same quality.

Clarity: Clarity refers to the presence of internal or external imperfections, known as inclusions or blemishes. All emeralds have inclusions; in fact, gemologists often refer to the unique pattern of inclusions in each emerald as its "fingerprint." However, the type, size, location, and visibility of these inclusions can significantly impact an emerald's value. Emeralds with minimal visible inclusions that do not detract from the stone's beauty are more valuable. It's worth noting that some inclusions can actually enhance the value of an emerald if they prove the stone's authenticity or add to its unique character.

Transparency: Closely related to clarity, transparency refers to the amount of light that can pass through the emerald. An emerald with higher transparency will allow more light to pass through, enhancing its brilliance and making its color more vibrant. Emeralds with superior transparency are more sought after and, consequently, more valuable.
Determining The Price Of An Emerald
The valuation of an emerald is a complex process, influenced by a myriad of factors that range from its inherent characteristics to external market dynamics. While many might believe that size alone dictates the price, the reality is far more intricate. Here's a comprehensive breakdown of the elements that play a pivotal role in determining the price of this coveted gemstone:
Origin Of The Emerald
The geographical source of an emerald can significantly influence its price. For instance:
Colombian Emeralds: Renowned for their vibrant green hue and superior clarity, these are often considered the pinnacle in the emerald world. Their unique color profile, often described as a pure, intense green with a slight hint of blue, makes them particularly sought after.

Zambian Emeralds: These emeralds are known for their deep green tone and greater transparency. While they are highly valued, they typically fetch slightly lower prices than their Colombian counterparts.

Brazilian Emeralds: These are appreciated for their unique range of colors and are generally more affordable than Colombian and Zambian emeralds.
Treatment History
Almost all emeralds undergo some form of treatment to enhance their appearance. The type and extent of treatment can greatly affect the gemstone's price:
Oiling: This is the most common treatment, where oils (often cedarwood oil) are used to fill in fissures and improve the emerald's clarity. Lightly oiled emeralds are generally more valuable than heavily oiled ones.

Resin Fillings: Some emeralds are treated with synthetic resins to fill cracks. While this improves appearance, it can reduce the stone's value compared to untreated or lightly oiled emeralds.
Market Demand And Availability
The basic economic principle of supply and demand plays a significant role in emerald pricing. When there's a surge in demand for high-quality emeralds and the supply is limited, prices naturally escalate. Factors such as fashion trends, celebrity endorsements, and global economic conditions can influence demand.
Cut And Shape
The manner in which an emerald is cut can enhance its color and clarity, making it more desirable:
Emerald Cut: This rectangular shape with cut corners is the most popular for emeralds, maximizing the stone's color.

Oval And Round Cuts: These are less common but can command higher prices if the cut showcases the stone's best features.
The skill of the cutter, the symmetry of the cut, and the wastage involved in shaping the gemstone also factor into its price.
Retail Markup And Branding
Where you purchase the emerald can also influence its price. Renowned jewelry brands with established reputations might charge a premium for their pieces. The retail environment, branding, and overall buying experience can add a significant markup to the base value of the emerald.
Frequently Asked Questions
Are emeralds expensive? To offer a better understanding of the value of emeralds, we have addressed the more frequently asked questions here.
What is the most sought-after color for emeralds?
The most coveted emerald color is a vibrant, intense green with a slight bluish tint, often found in Colombian emeralds.
How can I tell if an emerald has been treated?
While some treatments are challenging to identify without specialized equipment, a trained gemologist can often detect treatments like oiling or resin fillings using a microscope or other gemological tools.
Are emeralds from Colombia always more expensive than those from other regions?
While Colombian emeralds are renowned for their quality and color, the price of an emerald depends on various factors, including clarity, size, and treatment. Some high-quality emeralds from Zambia or Brazil can command prices comparable to Colombian stones.
Does the cut of an emerald significantly impact its value?
Yes, the cut can enhance or detract from the emerald's color and clarity. A well-cut emerald that showcases the stone's best features will be more valuable than a poorly cut counterpart.
Why are inclusions more acceptable in emeralds compared to other gemstones?
Emeralds naturally have inclusions due to their formation process. These inclusions, often termed as the stone's "jardin" or garden, can give each emerald its unique character. While excessive inclusions can reduce value, minor ones are often accepted as proof of the stone's natural origin.
Is it safe to clean emeralds at home?
Emeralds are softer than many other gemstones and can be sensitive to heat and harsh chemicals. It's recommended to clean them with mild soapy water and a soft brush, avoiding ultrasonic or steam cleaners.
Understanding The Value Of Emeralds
Are emeralds expensive? Determining the price of an emerald is a multifaceted process that goes beyond mere aesthetics. It's a blend of science, art, economics, and market intuition. Whether you're an investor, collector, or someone looking for the perfect piece of jewelry, understanding these factors ensures that you appreciate the true value of the emerald you're considering. Emeralds are undeniably expensive, but their price is a reflection of their rarity, historical significance, and the myriad of factors that contribute to their grading and quality. When considering the purchase of an emerald, it's essential to understand these elements that define its worth.
To learn more about different gemstones, visit Living By Example and check out our resource on light purple gemstones.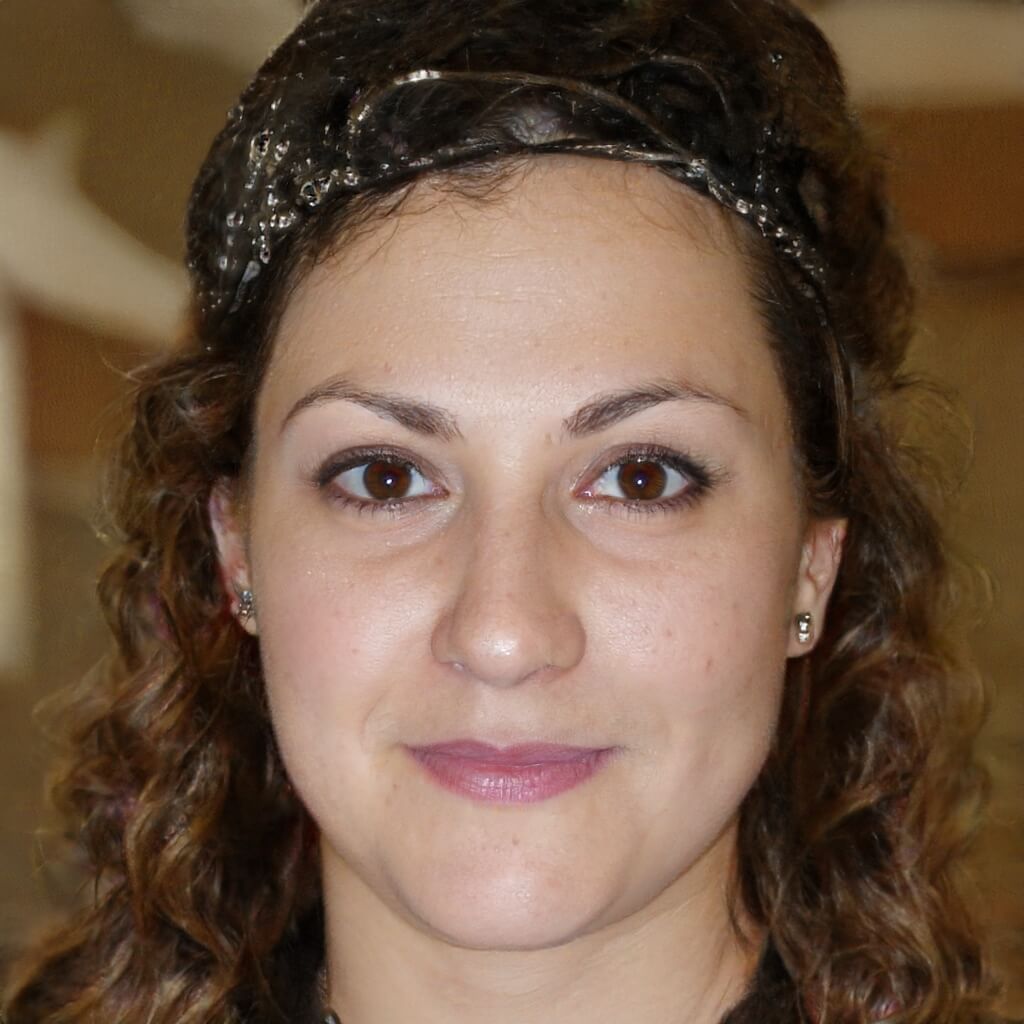 Co-Founder, Editor-In-Chief
Cynthia met Brian during one of their aid work on Typhoon Katrina, and they have been inseparable since. They both believe that Living By Example could be the best platform there is to write about subjects that will help people connect with others and give them a deeper understanding of different societies and cultures.