Emeralds, the lush green gemstones that have captivated humanity for centuries, are a treasure to behold. But before they're cut, polished, and set into jewelry, they exist in their raw, natural state. Identifying a genuine raw emerald can be a challenge, especially for the untrained eye. However, with the right knowledge and keen observation, you can distinguish this precious gem from its many lookalikes.
Discover the intricate details of identifying raw emeralds in their natural state. Dive deep into the characteristics, tests, and professional insights that can help distinguish genuine emeralds from lookalikes.
Characteristics Of Raw Emeralds
Emeralds belong to the beryl family of minerals, which also includes aquamarine and morganite. The rich green color that emeralds are renowned for is due to the presence of chromium and sometimes vanadium.
Color And Transparency
Raw emeralds range from a pale green to a deep, rich green. The most valuable emeralds are intensely green. However, unlike their polished counterparts, raw emeralds can appear opaque or semi-transparent.
Crystal Structure
Emeralds naturally form hexagonal prisms. If you find a green stone with a six-sided elongated shape, it could be an emerald. However, remember that other minerals can also have a similar structure, so this isn't the sole identifying feature.
Inclusions
Often referred to as "jardin" (French for garden), the inclusions in emeralds are like fingerprints, unique to each stone. These can be tiny fissures, embedded minerals, or even small pockets of liquid or gas. While inclusions in polished emeralds are often seen as imperfections, in raw emeralds, they can be a telltale sign of authenticity.
Cut
While the term "cut" typically refers to the faceting and shaping of a polished gemstone, raw emeralds can exhibit natural facets or cleavage planes. These natural facets can sometimes be mistaken for a man-made cut, but they are, in fact, a result of the stone's crystalline structure and growth.
Shape
Raw emeralds can be found in a variety of shapes, from rough chunks to more defined hexagonal prisms. The shape can give clues about the environment in which the emerald formed. For instance, a well-defined hexagonal shape indicates optimal growth conditions.
Clarity and Luster
Raw emeralds often have a vitreous (glass-like) to waxy luster. Their clarity can vary widely, with some stones being quite transparent and others being almost opaque. The clarity of an emerald can give insights into its quality and potential value once cut and polished.
Hardness And Durability
Emeralds rank between 7.5 and 8 on the Mohs scale of hardness. This means they're relatively hard but not as hard as diamonds. Their durability, however, can be compromised by inclusions or internal fractures, which can make them more susceptible to chipping or breaking.
Specific Gravity
Emeralds have a specific gravity ranging from 2.67 to 2.78. This measure of density can be a reliable way to differentiate emeralds from some of their lookalikes. A stone with a specific gravity outside this range is likely not an authentic emerald.
Tests To Confirm Authenticity
Aside from the initial physical examination, there are certain tests that can confirm the authenticity of raw emeralds:
Hardness Test
Emeralds rank between 7.5 and 8 on the Mohs scale of hardness. This means they're relatively hard but not as hard as diamonds. You can perform a scratch test using a pocket knife or a piece of quartz. If the stone is easily scratched, it's likely not an emerald.
Specific Gravity Test
Emeralds have a specific gravity ranging from 2.67 to 2.78. By comparing the weight of the stone in air versus water, you can determine its specific gravity. This test requires specialized equipment and may not be feasible for everyone.
Fluorescence Under UV Light
Emeralds, when exposed to ultraviolet (UV) light, can exhibit fluorescence. This is a phenomenon where the stone emits visible light when exposed to UV radiation. Most genuine emeralds will show little to no reaction under UV light. However, certain treatments or enhancements applied to emeralds can cause them to fluoresce. If a supposed raw emerald exhibits strong fluorescence, it might indicate that the stone has been treated or might not be a genuine emerald. Using UV light can be a supplementary test, but it should be combined with other methods for a more conclusive identification.
Chemical Characteristics of Raw Emerald
Emeralds, like all gemstones, have a unique chemical composition that sets them apart. Understanding these chemical characteristics can provide additional insights into the authenticity of a raw emerald.
Trace Amounts of Chromium & Vanadium
The vibrant green hue of emeralds is primarily attributed to the trace amounts of chromium and vanadium present in the stone. Chromium gives the emerald its classic green, while vanadium can impart a slightly bluish-green tint. The concentration and balance of these elements can vary based on the emerald's origin, affecting its overall color and value.
Other Factors To Identify Natural Emerald
Beyond the physical and chemical characteristics, there are other factors that can help in identifying a natural emerald.
Origin And Source
Emeralds are sourced from various regions around the world, with Colombia, Zambia, and Brazil being the primary producers. Each region imparts its unique characteristics to the emeralds it produces. For instance:
Colombian Emeralds: Known for their pure, vibrant green color, these are often considered the most valuable.

Zambian Emeralds: Typically darker and have a bluish undertone.

Brazilian Emeralds: These can range in color but are often lighter with a slight yellowish tint.
Knowing the origin can provide insights into the likely characteristics and quality of the emerald in question.
Beware Of Lookalikes
Several minerals and gemstones can be mistaken for raw emeralds due to their green color. Some of these include:
Green Tourmaline: Also known as verdelite, it's often mistaken for emerald. However, its crystal structure is different, and it lacks the characteristic inclusions of emeralds.

Peridot: This gemstone is lighter in color and has a different crystal system.

Dyed Quartz: Some unscrupulous dealers might try to pass off dyed green quartz as emerald. A close examination, however, will reveal the absence of the typical emerald inclusions.
Frequently Asked Questions
To offer a better understanding of how to identify raw emerald, we have addressed the more frequently asked questions here.
What is the primary difference between a raw emerald and a polished one?
A raw emerald is in its untouched, organic state, showcasing the gem's natural beauty, complete with rough edges and unique inclusions. A polished emerald, on the other hand, has undergone a refining process. It's been meticulously cut, shaped, and often treated to enhance its clarity and brilliance, making it ideal for jewelry settings and display.
How can I tell if my raw emerald has been treated?
Identifying treatments in raw emeralds can be intricate. While some treatments, like surface oiling, might be visible to the naked eye as a sheen or residue, others, such as resin filling, are more covert. Consulting with a gemologist and utilizing advanced gemological equipment can provide a comprehensive analysis, revealing any treatments the stone may have undergone.
Are inclusions in raw emeralds a bad sign?
Inclusions, often likened to an emerald's unique fingerprint, are natural internal or surface-reaching characteristics. While they can sometimes be seen as imperfections, they often serve as a testament to the stone's authenticity. However, it's worth noting that excessive or large inclusions can impact the gem's overall clarity, and subsequently, its market value.
Does the origin of an emerald affect its value?
Absolutely. The geographical origin of an emerald can significantly influence its characteristics and, by extension, its value. For example, Colombian emeralds are renowned for their rich, vibrant green hue and often command higher prices. The history, mining conditions, and unique geological factors of the source region all play a role in determining an emerald's desirability and worth.
Can I use regular household items to test the authenticity of a raw emerald?
While some rudimentary tests, like the hardness test using a pocket knife, can offer initial insights, they aren't foolproof. Household tests might provide preliminary information, but for a comprehensive and accurate assessment of a raw emerald's authenticity, professional evaluation is recommended.
Why doesn't my raw emerald glow under UV light?
Most genuine emeralds exhibit minimal to no fluorescence under UV light. This lack of reaction is often an indicator of the stone's authenticity. However, it's crucial to understand that fluorescence alone isn't a definitive test. It's best used in conjunction with other identification methods for a more conclusive determination.
Identifying Raw Emeralds
Identifying raw emeralds requires a combination of observation, knowledge, and, sometimes, tests. While the allure of finding a genuine emerald is strong, it's essential to approach the task with a discerning eye. By understanding the unique characteristics of emeralds and being aware of common lookalikes, you can increase your chances of identifying this magnificent gem in its natural state.
To learn more about different gemstones, visit Living By Example and check out our guide on what the rarest gemstone is.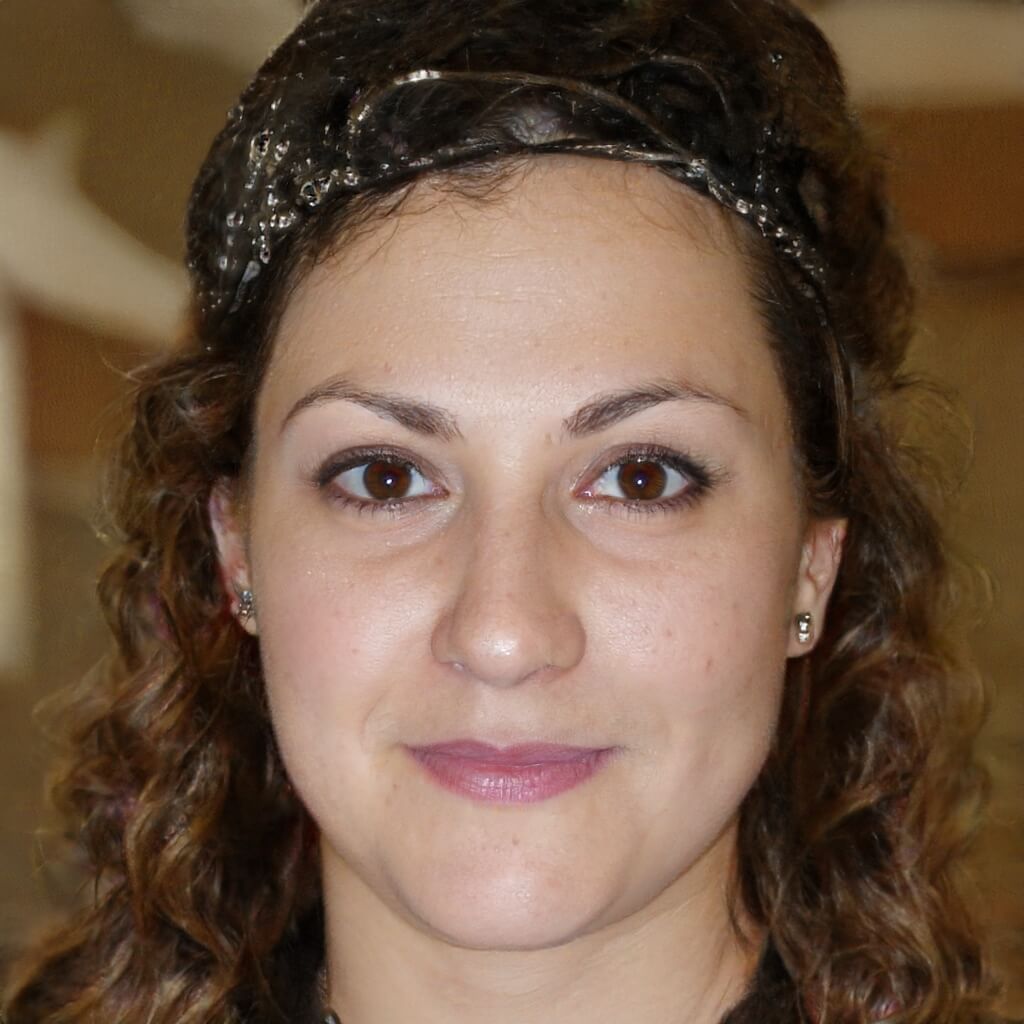 Co-Founder, Editor-In-Chief
Cynthia met Brian during one of their aid work on Typhoon Katrina, and they have been inseparable since. They both believe that Living By Example could be the best platform there is to write about subjects that will help people connect with others and give them a deeper understanding of different societies and cultures.