The creation of emeralds, one of the world's most beloved and sought-after gemstones, is a process steeped in a perfect blend of science, art, and the mysterious workings of nature. From the unique geological conditions that birth these green gems, to the centuries it takes for them to form, prepare yourself to be enchanted by the fascinating world of emeralds.
Delving into the depths of the Earth, we uncover the intricate processes that give birth to these stunning gemstones. From initial assessment to final treatment, discover the blend of artistry and precision that transforms raw stones into symbols of elegance and beauty.
How Are Emeralds Formed
Emeralds are formed through a complex process that involves both geological and chemical transformations. The formation process begins millions of years ago, deep within the Earth's crust. Emeralds are formed when chromium, vanadium, and beryllium combine under specific conditions.
Shift In The Earth's Tectonic Plates
The process usually begins when there is a shift in the Earth's tectonic plates, and molten rock (magma) rises from the Earth's mantle to its crust. As the magma cools, it forms into a type of rock known as pegmatite.
Chromium, Vanadium, And Beryllium
If the pegmatite contains the mineral beryllium and there are chromium or vanadium minerals in the surrounding rocks, these elements can penetrate the pegmatite through fractures. When the beryllium encounters the chromium or vanadium under the right conditions (temperature, pressure), emeralds begin to grow.
The process is slow and precise, which is why natural emeralds are so valuable. It's also worth noting that the presence of inclusions or imperfections, known as 'jardin', is common in emeralds due to the complex conditions under which they form.
The Intricate Process Of Emerald Mining
Emeralds, with their enchanting green hue, are not only a testament to Earth's geological wonders but also to the efforts of miners who extract them. The mining process of emeralds is a blend of tradition, innovation, and sheer determination. Let's delve into the meticulous steps involved in bringing these gems from the depths of the Earth to the gleam of a jewelry store.
Exploration And Site Identification
The first step in emerald mining is identifying potential sites. Geologists study the terrain, analyze rock samples, and use advanced technologies like satellite imaging to pinpoint locations with a high likelihood of emerald deposits.
Tunneling And Shaft Creation
Once a potential site is identified, miners dig tunnels or shafts to reach the emerald-bearing rock layers. This process requires careful planning to ensure the safety of the miners and the structural integrity of the tunnels.
Blasting And Rock Breaking
In areas with dense rock formations, controlled explosions or blasting might be necessary to break apart the rock and access the emerald veins. This step requires expertise to ensure that the emeralds are not damaged during the process.
Hand Extraction
Emeralds require a delicate touch. Once the emerald-bearing rocks are accessed, miners often use hand tools like chisels, hammers, and screwdrivers to extract the gems. This manual process ensures that the emeralds are not subjected to excessive force, which could damage them.
Washing And Sorting
After extraction, the emeralds are washed to remove any dirt or rock fragments. They are then sorted based on size, quality, and color. High-quality emeralds are often sent for further processing, while lower-quality stones might be sold as rough or used for industrial purposes.
Cutting And Polishing
The best emeralds are sent to skilled gem cutters who shape and polish them. This step enhances the gem's natural beauty, bringing out its brilliance and maximizing its color.
Grading And Valuation
Post-cutting, emeralds are graded based on their color, clarity, cut, and carat weight. Expert gemologists assess each stone, determining its value and potential market.
Sustainability And Ethical Mining
In recent years, there's been a growing emphasis on sustainable and ethical mining practices. Many mining companies are now adopting methods that minimize environmental impact and ensure fair wages and safe working conditions for miners. This shift not only protects our planet but also ensures that the journey of an emerald, from the Earth to a jewelry piece is one of integrity and respect.
The Art And Science Of Refining Emeralds
Emeralds, nature's verdant masterpieces, undergo a meticulous refining process before they grace our jewelry collections. This refining process is a blend of age-old traditions and modern techniques, ensuring that each emerald reveals its maximum potential in terms of brilliance, clarity, and color. Let's delve deeper into the intricate steps of refining these green gems.
Preliminary Assessment
Before any refining begins, each emerald is carefully examined by expert gemologists. They assess the stone's natural shape, inclusions, potential flaws, and overall quality. This initial assessment determines the best approach for cutting and refining the gem.
Cleaving Or Sawing
Depending on the emerald's size and structure, it may be cleaved or sawed. Cleaving involves making a small notch and then applying force to split the stone along its natural crystal planes. Sawing, on the other hand, uses a diamond-tipped saw to cut the emerald, especially if it doesn't have clear cleavage planes.
Bruting Or Girdling
This step involves shaping the emerald by grinding it against another gem or a diamond disk. The aim is to give the emerald its basic shape, whether that's oval, round, square, or any other preferred form.
Faceting
Faceting is where the true artistry comes into play. Using a machine called a faceting machine, the gem cutter creates multiple flat surfaces, or facets, on the emerald. These facets are strategically placed to maximize the gem's brilliance and color.
Polishing
Once faceting is complete, the emerald is polished to enhance its shine. This is done using a fine abrasive, often diamond powder, on a spinning lap. Polishing removes any minute scratches left from the faceting process and brings out the gem's natural luster.
Quality Control And Re-Assessment
After polishing, the emerald undergoes another round of assessment. Gemologists check for symmetry, clarity, and the overall quality of the cut. If any imperfections are found, the stone might be sent back for further refining.
Treatments And Enhancements
Many emeralds undergo treatments to improve their clarity or color. Common treatments include:
Oil Treatment: This involves filling any surface-reaching fractures with oil (often cedarwood oil) to enhance clarity. The oil makes these fractures less visible, improving the gem's overall appearance.

Resin Fillings: Similar to oil treatments, but using a resin to fill any cracks or fractures. This can make the emerald more durable and improve its clarity.

Dyeing: While less common, some emeralds might be dyed to enhance their color. This is usually done with lower-quality stones.
It's essential for buyers to be aware of any treatments an emerald has undergone, as they can affect the gem's value and care requirements.
Frequently Asked Questions
To offer a better understanding of how are emeralds formed, we have addressed the more frequently asked questions here.
Why is the initial assessment of emeralds crucial before refining?
The preliminary assessment serves as the foundation for the entire refining process. By understanding the emerald's inherent characteristics, gemologists can tailor the refining techniques to best suit the stone. This ensures not only the preservation of the gem's natural beauty but also the enhancement of its most captivating features, minimizing the risk of inadvertent damage.
What's the difference between cleaving and sawing?
Cleaving and sawing are distinct methods tailored to the emerald's structure. Cleaving capitalizes on the gem's natural crystal planes, allowing for a split with minimal force. Sawing, on the other hand, employs a diamond-tipped saw, providing precision cuts especially useful when the emerald lacks clear cleavage paths or has an irregular shape.
How do facets enhance an emerald's brilliance?
Facets act as prismatic mirrors within the emerald. Strategically positioned, they capture, reflect, and refract light, optimizing the play of light within the gem. This meticulous placement of facets amplifies the emerald's inherent brilliance, making its color more vibrant and its internal world more captivating to the observer.
Are treatments like oiling and resin fillings common in emerald refining?
Indeed, treatments such as oiling and resin fillings are prevalent in the emerald refining industry. These methods address the common challenge of surface-reaching fractures in emeralds. By filling these fractures, the treatments enhance the gem's clarity, making imperfections less noticeable and augmenting the overall visual appeal of the stone.
How can I tell if an emerald has undergone dyeing or other treatments?
Transparency is a hallmark of reputable jewelers. They will typically disclose any treatments an emerald has undergone. For added assurance, advanced gemological tests, conducted by certified laboratories, can detect and detail treatments. It's paramount to seek emeralds from trusted sources and, when in doubt, request certification or expert consultation.
Does the refining process significantly increase the value of an emerald?
Undoubtedly, the refining process plays a pivotal role in elevating an emerald's market value. A raw emerald, when expertly refined, reveals its best attributes in terms of color, clarity, and brilliance. This transformation, achieved through precise cutting and polishing, augments its aesthetic allure, making it more desirable and, consequently, more valuable in the market.
Understanding The Emerald Formation Process
The refining process of emeralds is a testament to the harmonious blend of art and science. Each step, from initial assessment to final treatment, is carried out with precision and care. The result is a gem that not only reflects the wonders of nature but also the dedication and craftsmanship of those who refine it. When you gaze into a refined emerald, you're witnessing a journey of transformation, from a raw stone to a symbol of elegance and beauty.
To learn more about different gemstones, visit Living By Example and check out our guide on the best gemstones for everyday wear.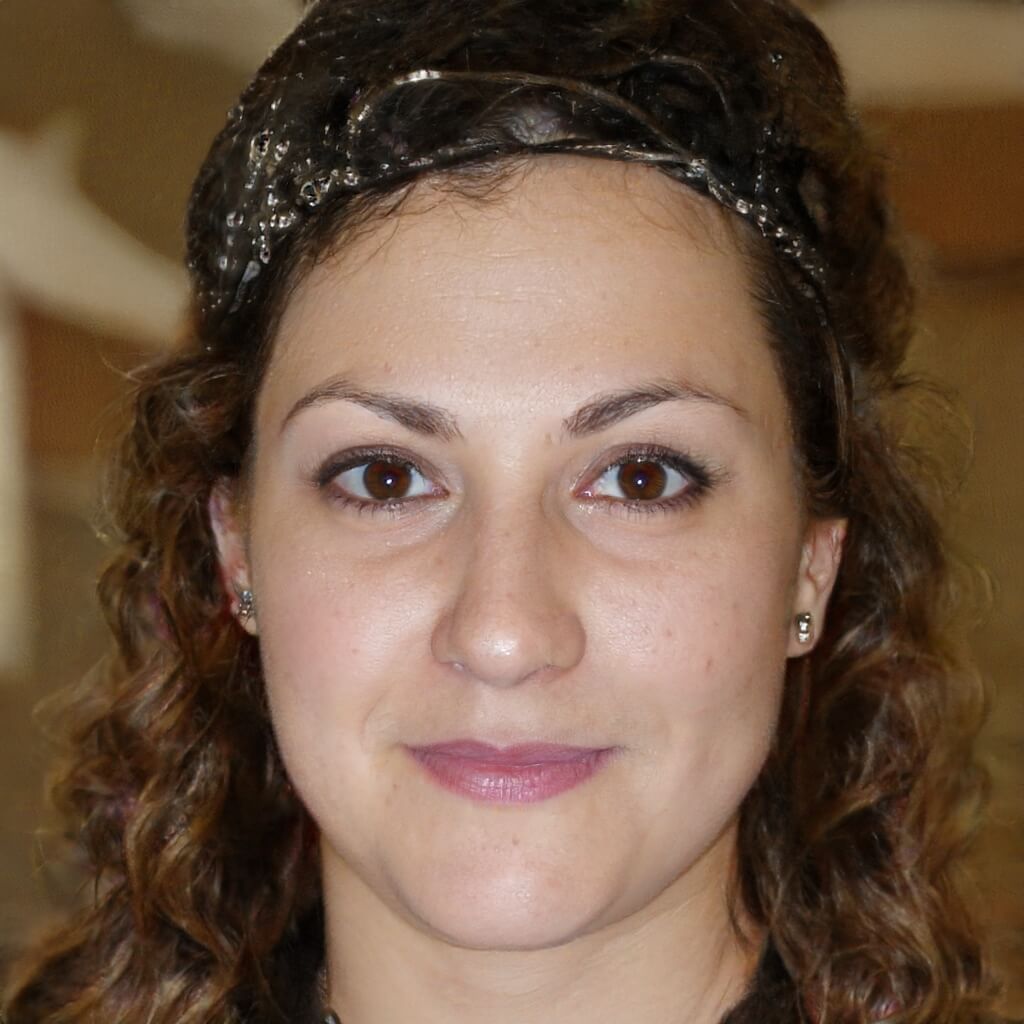 Co-Founder, Editor-In-Chief
Cynthia met Brian during one of their aid work on Typhoon Katrina, and they have been inseparable since. They both believe that Living By Example could be the best platform there is to write about subjects that will help people connect with others and give them a deeper understanding of different societies and cultures.