Emeralds, with their mesmerizing green hue, have been the object of human fascination for centuries. Coveted by royalty and commoners alike, these gemstones are often associated with wealth, power, and beauty. But as with many precious things, there's a thriving market for counterfeits. So, how can one discern a genuine emerald from a fake? Let's delve deep into the world of emeralds and uncover the secrets to identifying their authenticity.
Dive deep into the captivating world of emeralds and discover how to distinguish genuine gems from counterfeits. This comprehensive guide offers insights into the physical characteristics of authentic emeralds and factors to consider when purchasing.
Physical Examination
Emeralds, like all gemstones, have unique physical properties that can be used to determine their authenticity.
Hardness
One of the key physical properties of emeralds is their hardness. On the Mohs scale, which measures a gemstone's ability to resist scratches, emeralds typically score between 7.5 and 8. This means they are relatively hard, but not as hard as diamonds, which score a 10 on the scale.
Color Consistency
Genuine emeralds possess a rich, vibrant green hue. However, it's essential to note that the color should be consistent throughout the stone. Fakes often have uneven color distribution or unnatural shades of green.
Inclusions And Flaws
Inclusions in emeralds are often referred to as "jardins," the French word for gardens. These inclusions can look like branches, roots, or even tiny landscapes within the stone. While inclusions in most gemstones are seen as flaws, in emeralds, they can be a sign of authenticity. They give each emerald a unique fingerprint. However, it's essential that these inclusions don't compromise the structural integrity of the stone or overly diminish its clarity.
Clarity
Emeralds are type III gemstones, meaning they naturally have inclusions. However, the clarity of an emerald refers to its transparency and the visibility of these inclusions. While flawless emeralds are extremely rare, a genuine emerald will have a certain level of transparency, allowing light to pass through and enhance its color, with a refractive index of about 1.577 to 1.583.
Cut
The cut of an emerald plays a pivotal role in showcasing its beauty. While emeralds can be found in various shapes, the "emerald cut" – a rectangular shape with cut corners – is the most popular and traditional. This cut maximizes the stone's color and minimizes the visibility of inclusions. A well-cut emerald will reflect light evenly across its surface, with no dark or washed-out areas.
Carat Weight
Emeralds, like all gemstones, are measured in carats. Larger emeralds are rarer and, therefore, more valuable. However, the carat weight should be considered alongside other factors like color, clarity, and cut. Two emeralds of the same carat weight can vary significantly in value depending on their overall quality.
By closely examining these physical properties, gemologists can ascertain whether an emerald is genuine or not.
Advanced Testing
While physical examination is crucial, sometimes, more advanced methods are needed to ascertain an emerald's authenticity.
Refractive Index Testing: Emeralds have a specific refractive index – a measure of how they bend light. By using a refractometer, experts can determine if the gemstone's refractive index matches that of genuine emeralds.

Specific Gravity Test: Another distinguishing physical property of emeralds is their specific gravity or density, which is around 2.76. This measurement can help identify a real emerald from a fake one, as synthetic emeralds or other green gemstones may have a different specific gravity.
Professional Appraisal
While the methods mentioned above can be effective, nothing beats a professional appraisal. Expert gemologists have years of experience and access to advanced equipment, ensuring an accurate assessment of the emerald's authenticity.
Certification: Reputable jewelers often provide certification for their emeralds. This certification, usually from recognized gemological institutes, confirms the gemstone's authenticity and provides details about its quality, origin, and other relevant information.
Factors To Consider When Buying An Authentic Gemstone
When venturing into the world of gemstones, it's essential to arm yourself with knowledge to make informed decisions. Beyond the physical characteristics of the stone itself, several other factors play a crucial role in ensuring you're making a wise investment.
Source And Origin: The geographical origin of a gemstone can significantly influence its value. For instance, emeralds from Colombia are highly sought after due to their exceptional quality and color. Knowing the source can also ensure that the gemstone has been ethically mined and sourced.

Treatment History: Many gemstones, including emeralds, undergo treatments to enhance their appearance. Common treatments include oiling, heating, and dyeing. While some treatments are accepted industry practices, others can significantly reduce the gemstone's value. Always inquire about any treatments the stone might have undergone.

Certification And Appraisal: Always seek gemstones that come with a certification from reputable gemological institutes. These certificates validate the gemstone's authenticity and provide details about its quality, origin, and other relevant information. Additionally, consider getting an independent appraisal, especially for high-value purchases, to ensure you're paying a fair price.

Reputation Of The Seller: The credibility of the seller is paramount. Established jewelers and dealers often have a reputation to uphold and are less likely to engage in deceptive practices. Read reviews, ask for recommendations, and do your due diligence before making a purchase.

Return And Warranty Policies: Ensure that the seller provides a clear return policy. This is especially important when buying gemstones online, where physical examination before purchase isn't possible. Additionally, some jewelers offer warranties or guarantees for their gemstones, providing an added layer of security for your investment.

Price Comparison: While it's true that you often get what you pay for, it's also essential to ensure you're not overpaying. Compare prices across multiple sellers and platforms. If a deal seems too good to be true, it probably is. Authentic gemstones, especially those of high quality, command a premium price.
Frequently Asked Questions
To offer a better understanding of how to tell if an emerald is real, we have addressed the more frequently asked questions here.
Why are Colombian emeralds considered superior?
Colombian emeralds are renowned for their vibrant, pure green hue with a slight bluish tint. The unique geological conditions in Colombia produce emeralds with fewer yellow or brown undertones, making them highly sought after by collectors and jewelers worldwide.
Are all emeralds treated?
While many emeralds undergo treatments to enhance their appearance, not all are treated. Common treatments include oiling and fracture filling. It's essential to inquire about any treatments when purchasing an emerald to understand its value and care requirements.
How can I maintain the shine and clarity of my emerald?
Emeralds are softer than diamonds and can be scratched easily. To maintain their shine and clarity, avoid wearing them when engaging in strenuous activities. Clean them with a soft cloth and mild soapy water, avoiding harsh chemicals or ultrasonic cleaners.
Does the cut of an emerald affect its value?
Yes, the cut of an emerald plays a significant role in its overall appearance and value. A well-cut emerald maximizes the stone's color and minimizes visible inclusions, enhancing its beauty and worth.
How does carat weight influence the price of an emerald?
Larger emeralds are rarer, and thus, they generally command higher prices. However, the price doesn't increase linearly with carat weight. Two emeralds of the same weight can have different values based on other factors like color, clarity, and origin.
Can I trust online certifications for emeralds?
While many online sellers provide certifications, it's crucial to ensure they come from reputable gemological institutes. Always verify the authenticity of the certification and consider getting an independent appraisal for added assurance.
Recognizing Authenticity In Emeralds
In the world of gemstones, authenticity is paramount. While fake emeralds might deceive the untrained eye, understanding the intricacies of these beautiful stones can ensure you're making a genuine investment. Whether you're a collector, a jeweler, or someone looking to buy a meaningful gift, knowing how to identify a real emerald is a skill of immeasurable value.
To learn more about different gemstones, visit Living By Example and check out our resource on brown gemstone names.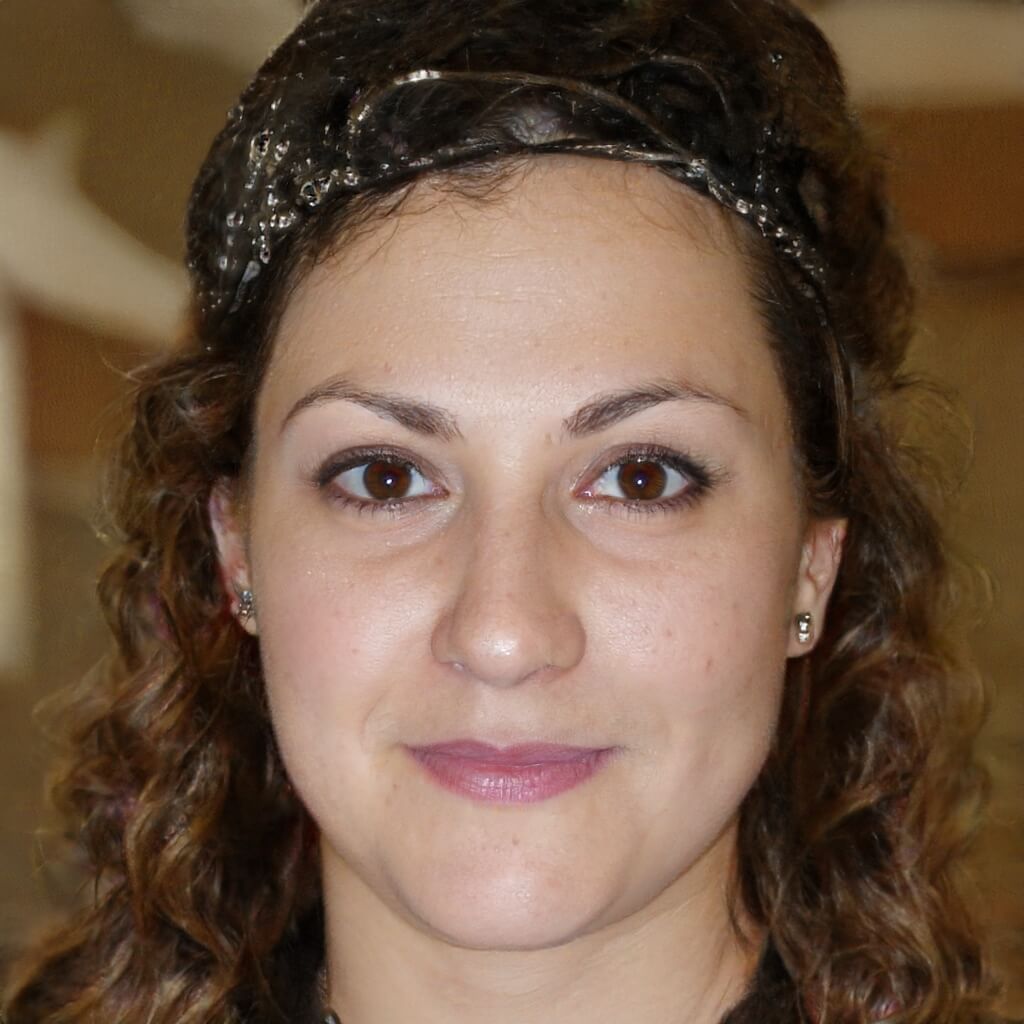 Co-Founder, Editor-In-Chief
Cynthia met Brian during one of their aid work on Typhoon Katrina, and they have been inseparable since. They both believe that Living By Example could be the best platform there is to write about subjects that will help people connect with others and give them a deeper understanding of different societies and cultures.