As we navigate the vast and vibrant world of gemstones, we often find ourselves
entranced by the bright blues of sapphires, the fiery reds of rubies, or the mesmerizing greens of emeralds. Yet, as our journey takes us deeper into this chromatic wonderland, we encounter an array of gemstones that captivate us with a different kind of charm. These are the brown gemstones — the underappreciated heroes of the gem world that radiate a sense of warmth, depth, and earthy sophistication.
In the cacophony of the gemstone spectrum, the subtle yet compelling hues of brown gemstones offer a soothing melody of tranquility and elegance. They capture the beauty of the earth, the warmth of a sunset, the depth of a rich soil, and the resilience of a tree's bark. Each brown gemstone, with its unique shade and energy, weaves a fascinating tale of nature's artistry and time's masterpiece.
So, let's delve deeper into the world of brown gemstones and uncover the understated beauty and unique attributes of these earthly gems.
Smoky Quartz: The Stone of Endurance
Smoky Quartz, a variety of quartz that ranges from light to dark brown, is the perfect blend of sophistication and versatility. The rich smoky color of this gemstone is due to natural radiation interacting with silicon dioxide, the mineral's primary component.
Historically, Smoky Quartz was used as a protective stone that repels negative energy and brings emotional calmness to its wearer. It's a gem that embodies strength and endurance, teaching us to carry on with resilience and grace, no matter how stormy the weather of life gets.
Brown Tourmaline (Dravite): The Grounding Stone
Brown Tourmaline, also known as Dravite, is a charming gemstone that comes in a lovely spectrum of brown, from pale brown to dark, almost black hues. Named after the Drave district in Carinthia, Austria, where it was first discovered, Dravite is appreciated for its grounding properties.
Spiritually, Brown Tourmaline is believed to connect us with the Earth, promoting feelings of safety and endurance. It's a stone that reminds us of our human connection with nature, encouraging humility and a down-to-earth approach to life.
Brown Diamond (Chocolate Diamond): The Luxurious Allure
Diamonds, the epitome of luxury and sophistication, are not just confined to the realm of colorless brilliance. Brown Diamonds, particularly those labeled as "Chocolate Diamonds," are making their mark in the world of colored gemstones. Their deep, rich chocolate color adds a unique edge to their undeniable hardness and durability.
Chocolate Diamonds offer the best of both worlds – the timeless elegance of diamonds, and the unique appeal of colored gemstones. They symbolize stability, clarity, and strength, making them a stylish and symbolic choice for jewelry.
Tiger's Eye: The Protective Watcher
Much like a tiger silently observing its surroundings from the depths of the jungle, Tiger's Eye gemstone exhibits a silent yet powerful presence. It is revered for its chatoyancy or cat's eye effect and typically exhibits a silky luster in a golden to brown color.
This captivating gemstone is believed to grant the wearer the courage, strength, and cunning of a tiger. Its dynamic energy and stunning aesthetic make it a favorite among gemstone enthusiasts.
Bronzite: The Stone of Courtesy
Bronzite, an enchanting gemstone, exhibits a bronze-like metallic sheen that sets it apart. It varies from a greenish bronze to a deep brown shade and is prized for its pleochroism, which allows it to exhibit different colors when viewed from different angles.
Regarded as the stone of courtesy and respect, Bronzite promotes harmonious relationships and instills a sense of politeness and decency. Its earthly connection makes it a grounding gemstone, creating a protective shield that repels negativity and boosts self-esteem.
Agate: The Gem of Balance
Agate, a banded form of chalcedony, is found in a wide range of colors, including a beautiful spectrum of browns. Each brown agate is a work of art, showcasing unique patterns that resemble layers of the earth, a watercolor painting, or even a surreal landscape.
Considered a stabilizing gemstone, agate is associated with balance, grounding, and emotional endurance. Brown agate, in particular, resonates with the energy of the earth, creating a calming atmosphere and offering stability during turbulent times.
Unusual Brown Gemstones: Andalusite and Axinite
Adding to the brown gemstone family are Andalusite and Axinite, less common but equally enchanting gemstones. Andalusite, with its distinct play of colors, exhibits various shades of brown, green, and red in a single gem, while Axinite impresses with its rare, clove-brown hue and strong pleochroism.
These unusual gemstones, though not as widely recognized as some of their counterparts, contribute to the wonderful diversity and beauty of the gemstone world with their unique characteristics and compelling colors.
Frequently Asked Questions
1. What are some popular brown gemstones?
Popular brown gemstones include Smoky Quartz, Brown Tourmaline (Dravite), Brown Diamond (Chocolate Diamond), Tiger's Eye, Bronzite, and Agate.
2. What do brown gemstones symbolize?
Brown gemstones are often associated with the earth, symbolizing stability, grounding, and balance. They are believed to absorb and transmute negative energy and provide emotional calmness.
3. Are brown diamonds real diamonds?
Yes, brown diamonds, also known as Chocolate Diamonds, are real diamonds. They get their brown color from structural defects in the crystal lattice and sometimes due to the presence of trace elements like nitrogen.
4. What is the rarest brown gemstone?
While rarity can depend on many factors, Andalusite and Axinite are among the rarer brown gemstones due to their distinct color characteristics and less common occurrence. Hey, we've written a whole article about the rarest gemstones too!
Conclusion
Brown gemstones, though sometimes overshadowed by their brighter-colored counterparts, possess a unique charm and elegance that deserve appreciation. From the resolute Smoky Quartz and the grounding Brown Tourmaline to the luxurious Brown Diamond and the protective Tiger's Eye, each of these gemstones offers a unique story and energy.
They symbolize the earth's nurturing qualities, imbuing stability, balance, and resilience. By embracing their warmth, we not only celebrate the diversity of the gemstone world but also deepen our connection with the earth's innate beauty and power.
Remember that the world of brown gemstones offers treasures that are as rewarding as they are beautiful. As we continue exploring this captivating chromatic wonderland, may we find joy in every hue, from the deepest blues to the warmest browns. Curious about birthstones? Discover the birthstone of August! Let's dive into the symbolism and properties of this magnetic gemstone.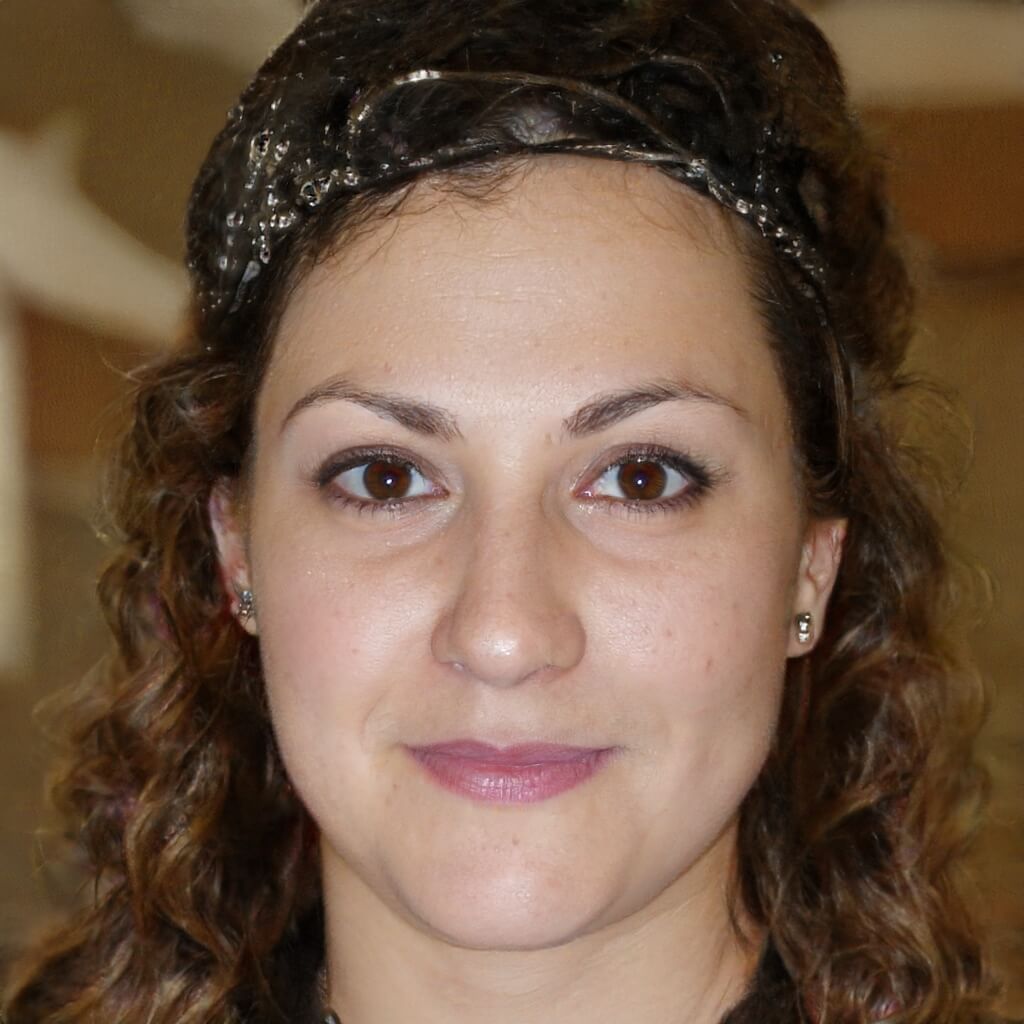 Co-Founder, Editor-In-Chief
Cynthia met Brian during one of their aid work on Typhoon Katrina, and they have been inseparable since. They both believe that Living By Example could be the best platform there is to write about subjects that will help people connect with others and give them a deeper understanding of different societies and cultures.