Peridot, the stunning birthstone for August, exudes a vivid green brilliance that captivates the heart and soul. As we embark on a journey through time and cultures, we uncover the enchanting qualities of peridot, from its ancient origins to its esteemed place in modern jewelry.
Join us in exploring the captivating world of peridot, a gemstone that symbolizes prosperity, positivity, and the ever-renewing energy of the Earth.
August's Dazzling Birthstone: Peridot
Peridot, with its vibrant green hue, has mesmerized humanity for centuries with its captivating beauty and luminous charm. Believed to be a gift from Mother Nature herself, this exquisite gemstone has adorned the crowns and jewelry of ancient civilizations, signifying royalty and prestige. Even in modern times, peridot continues to be a beloved gem, adorning contemporary designs with its timeless elegance.
Known as the "Gem of the Sun," Peridot's radiant glow is said to embody the very essence of warmth and light. Its vivacious green color exudes a sense of life and vitality, evoking images of lush meadows and flourishing landscapes. The striking brilliance of peridot captures the imagination, captivating hearts throughout the ages.
The allure of peridot extends beyond its visual appeal, as it has been associated with a myriad of positive attributes and mystical properties. In ancient lore, peridot was believed to possess healing powers, promoting well-being and protecting against negative energies. Some cultures revered peridot as a symbol of prosperity and abundance, attributing it to blessings from the gods.
This gemstone's enchanting history continues to inspire jewelry designers and gem enthusiasts alike, who seek to celebrate its remarkable properties in contemporary and creative ways. From delicate rings to elaborate necklaces and bracelets, peridot finds its place in a wide range of exquisite jewelry pieces, each telling a unique story of nature's unparalleled beauty.
As we gaze upon Peridot's radiant brilliance, we are reminded of its enduring significance and timeless allure. As the gemstone for August, peridot not only honors those born in this month but also stands as a captivating emblem of the height of summer and the abundance of life it brings.
Ancient Origins and Cultural Significance
Peridot's history traces back to ancient times, with the earliest known sources found on the Egyptian island of Zabargad (St. John's Island). The ancient Egyptians called peridot the "gem of the sun," linking it to the powerful sun god Ra. They believed that peridot's radiant green color symbolizes renewal, vitality, and the bounty of nature. It was a cherished gemstone for pharaohs and priests, adorning royal jewelry and amulets.
Beyond Egypt, peridot held significant meaning in other cultures as well. In ancient Greece, it was called "chrysolite," meaning "gold stone," and was believed to bring wealth and success to its wearer. The Romans also valued peridot for its protective properties and believed it could ward off nightmares and evil spirits.
The Lore and Symbolism of Peridot
Peridot's vibrant green color has inspired various legends and beliefs throughout history. In Hawaiian culture, peridot is believed to be the tears of the volcano goddess Pele, carrying her power and energy within the gem. In Hawaiian folklore, peridot is often associated with the islands' volcanic origin, connecting it to the Earth's elemental forces.
Symbolically, peridot is associated with growth, prosperity, and new beginnings. It represents the bountiful energy of the Earth and is believed to bring harmony and balance to its wearer. As a gem for August, peridot celebrates the height of summer, infusing its wearer with the warmth and abundance of the season.
The Allure of Modern Peridot Jewelry
In contemporary jewelry, peridot continues to shine with its radiant beauty. Its vibrant green color complements various metal settings, making it a versatile gemstone for rings, necklaces, earrings, and bracelets. From dainty solitaire designs to intricate cluster arrangements, peridot jewelry is a statement of style and a celebration of nature's vivid palette.
Explore and uncover the timeless allure of these enchanting gemstones. Let the brilliance of peridot and the whimsy of mood rings be reminders of the ever-renewing energy of nature and cherished symbols of your unique journey through life's seasons. Embrace the beauty and significance of genuine gemstones, or even explore the science behind mood rings, each encapsulating a story of the Earth's wonders and the rich tapestry of human emotions.
FAQ (Frequently Asked Questions)
Is peridot durable for everyday wear?
Yes, peridot has good durability and is suitable for daily wear. However, it's essential to protect it from sharp impacts or scratches to maintain its brilliance.
Can peridot be used for engagement rings?
While peridot is not as hard as diamonds, it can be used in engagement rings for those who value its unique green beauty and symbolism.
How is peridot formed in nature?
Peridot is formed deep within the Earth's mantle and brought to the surface through volcanic activity.
What other gemstones are associated with August?
Sardonyx and spinel are alternative birthstones for August, offering additional options for those born in this month.
Does peridot require special care?
Peridot can be cleaned with mild soapy water and a soft brush. Avoid exposure to harsh chemicals or extreme temperatures.
Conclusion
Peridot, the gemstone for August, embodies the vibrant spirit of summer and the energy of the Earth. Its lush green hues have enchanted cultures throughout history, symbolizing prosperity, renewal, and harmony. As you celebrate your birth month, consider adorning yourself with the brilliance of peridot, allowing its radiance to illuminate your life and inspire a sense of abundance and vitality.
Just as peridot reflects the warmth of the sun, mood rings, with their captivating color-changing properties, mirror the ebb and flow of your emotions. These enchanting rings add a touch of intrigue to your jewelry collection, symbolizing the ever-changing nature of life's experiences. The mesmerizing allure of peridot, with its vibrant green hue and ancient history, reminds us of the enduring beauty found in genuine gemstones.
Dive deeper into the world of rare and precious gemstones by reading our article on the rarest gems, unveiling the mysteries of these extraordinary treasures. Discover the rarest gemstones that have fascinated humanity for ages, each holding a unique story of rarity and splendor.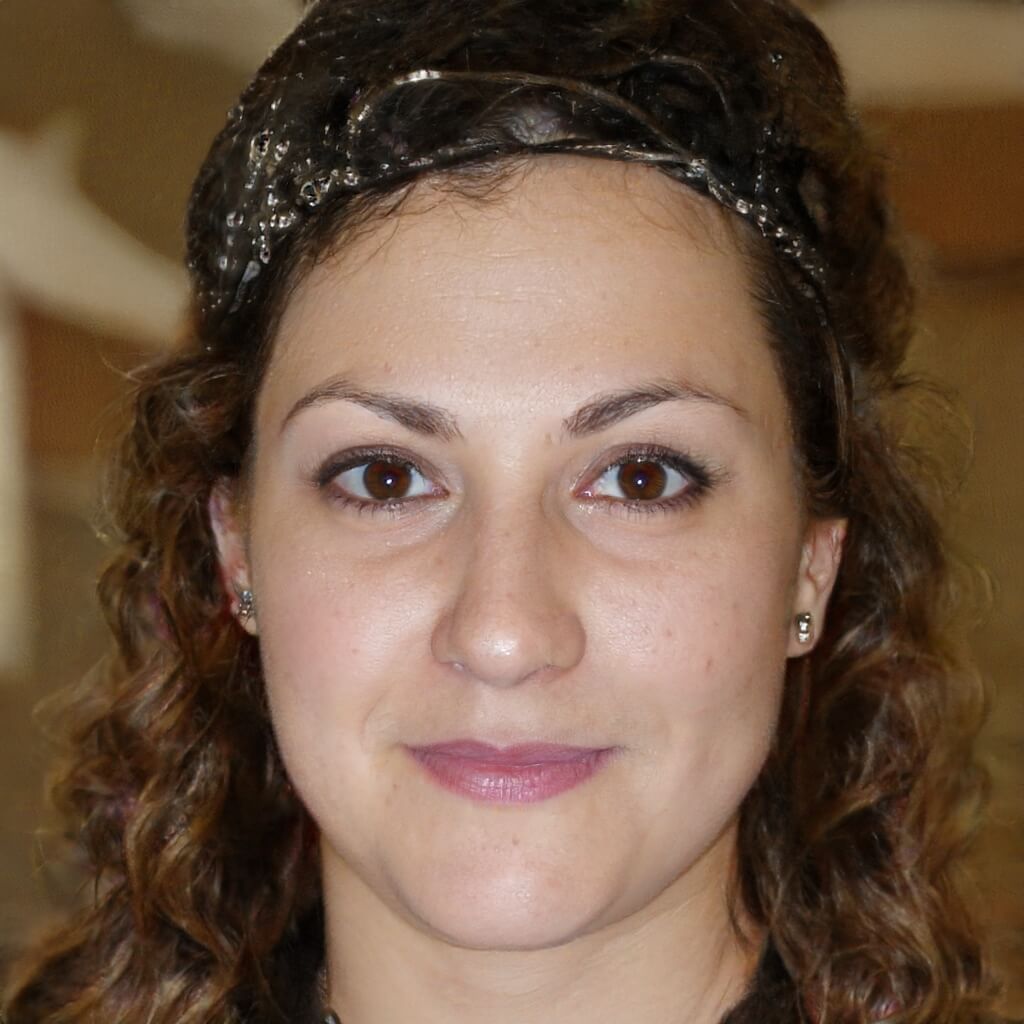 Co-Founder, Editor-In-Chief
Cynthia met Brian during one of their aid work on Typhoon Katrina, and they have been inseparable since. They both believe that Living By Example could be the best platform there is to write about subjects that will help people connect with others and give them a deeper understanding of different societies and cultures.