Jewelry often captures our imaginations with its allure and charm. Among these treasures, the citrine ring with diamonds holds a unique allure. Picture the warm, soft glow of a lingering sunset captured in a gem; that essence is embodied in citrine. When accented with the brilliant sparkle of diamonds, the ring transforms into a radiant masterpiece. This blend offers more than mere aesthetic appeal; it encapsulates a harmony between the soft warmth of the evening sun and the dazzling brilliance of a night sky.
Donning this ring is like adorning oneself with a celestial dance of sunlight and stars. For those in pursuit of a piece that mirrors both sophistication and significance, this ring emerges as the quintessential choice. Dive deeper to uncover the magic and craftsmanship behind this mesmerizing jewelry.
Popular Styles of Citrine Rings with Diamonds
Whether you're celebrating a special occasion, or simply treating yourself, choosing a citrine ring with diamonds ensures a piece that's both dazzling and meaningful. Let's delve into some of the most beloved styles that brilliantly showcase this captivating combination.
Halo Ring
One of the most sought-after designs, the Halo ring showcases a central citrine stone that is encircled by numerous tiny diamonds. This setting not only enhances the overall size and sparkle of the ring but also accentuates the citrine's warmth, making it the star of the show.
Statement Ring
Designed for those who love to make a bold impression, the Statement ring features a prominent citrine stone that's encased by an array of dazzling diamonds. The sheer size and brilliance of this design ensure it never goes unnoticed.
Albion Ring
The Albion ring is a harmonious blend of traditional and contemporary aesthetics. It has a distinct square-cut citrine, which is bordered by sparkling diamonds. Its geometric style, combined with the classic appeal of the gems, makes it an elegant choice for various occasions.
Pavé Bezel Ring
In the Pavé Bezel design, the citrine stone is beautifully enveloped by diamonds set closely together, giving the illusion of a continuous surface of shimmer. This setting offers a sleek and sophisticated appearance, making the citrine appear as if it's floating amidst a sea of diamonds.
Diamond Accent Swirl Ring
A captivating design, the Diamond Accent Swirl ring exhibits bands of diamonds gracefully winding around the central citrine stone. The dynamic swirls of diamonds give the ring a sense of motion and fluidity, evoking the image of a mesmerizing dance of light around the warm citrine.
Benefits of Citrine Rings
Citrine, often recognized by its captivating golden-yellow shade, holds a special place in the world of gemstones. Its popularity isn't just due to its striking appearance; the stone is believed to carry with it a host of beneficial properties.
Symbol of Positivity and Joy: Historically, citrine is often referred to as the "sunshine stone" because it radiates positivity and is believed to dispel negativity. Wearing a citrine ring can be a daily reminder to embrace optimism.

Attracts Wealth and Prosperity: For centuries, merchants have kept this stone in their cash registers, believing it attracts financial success. Donning a citrine ring might just bring a little extra luck your way when it comes to monetary gains.

Versatile Aesthetics: The warm golden hue of citrine pairs beautifully with both cool and warm tones, making it a versatile accessory. Whether you're in a casual setting or attending a formal event, a citrine ring adds a touch of elegance.

Durability: Citrine scores a 7 on the Mohs scale of hardness, making it a durable choice for everyday wear. It's resistant to scratches, ensuring your ring continues to shine brightly over time.

Affordable Luxury: Compared to other gemstones, citrine offers a luxurious look without a hefty price tag. This makes it an excellent choice for those looking to add a touch of luxury to their jewelry collection without breaking the bank.
Types of Citrine Rings
Choosing the perfect citrine ring often comes down to the type of metal used for the band and setting. The metal can either complement or contrast with the warm hue of the citrine, each creating its own unique allure. Here's a look at some of the popular choices:
Yellow Gold
The natural warmth of yellow gold beautifully complements the golden-yellow tone of citrine. Together, they create a harmonious blend, echoing the sun's radiant glow. Yellow gold also offers a classic look, making citrine rings suitable for both daily wear and special occasions.
Sterling Silver
Pairing citrine with sterling silver creates a stunning contrast. The cool shine of silver highlights the deep, warm glow of the citrine stone. This combination offers a contemporary edge, perfect for those looking to make a fresh and chic statement with their jewelry.
14K Gold
For those seeking durability without compromising on the luster, a 14K gold citrine ring is an ideal choice. The gold's purity in 14K means it's mixed with other metals, making it more resilient to daily wear while still providing that luxurious golden shine. The blend perfectly frames the citrine, amplifying its brilliance.
Custom Made Rings
For the discerning jewelry enthusiast, a custom-made citrine ring offers unmatched personalization. Whether you desire a particular design, a unique setting, or wish to combine citrine with other gemstones, custom rings allow you to bring your vision to life. This ensures that your citrine ring with diamonds is not just a piece of jewelry but a reflection of your personal style and story.
Shopping Tips for Citrine & Diamond Rings
When it comes to purchasing a citrine and diamond ring, it's vital to make an informed decision. These rings are not only stunning pieces of jewelry but also significant investments. Here's an in-depth guide to help you make the best choice:
Understand the Citrine Quality
Begin your shopping journey by familiarizing yourself with citrine's quality indicators. A top-grade citrine will be transparent and exhibit a consistent, vibrant hue without any visible imperfections. The richness of its color, usually a radiant shade of yellow or orange, can indicate its quality. Also, note the cut, as a well-cut citrine will maximize light reflection, enhancing its natural beauty.
Examine the Diamonds
Diamonds accompanying citrine in a ring should also be scrutinized. Check for the 4 Cs of diamond – cut, clarity, color, and carat weight. A diamond's brilliance is largely determined by its cut, and its value can increase based on clarity and lack of color. Make sure the diamonds complement the citrine without overshadowing it.
Inspect the Ring Setting
The way stones are set in the ring can make a significant difference in its appearance and durability. Prong, bezel, and pave are popular settings. Each setting offers a unique look and level of security for the stones. Ensure that the setting you choose doesn't just look good but also securely holds the gems.
Check for Certifications
Genuine jewelers usually provide certifications for their jewelry, especially if it has precious stones. This certificate, often from recognized gemological institutes, gives detailed information about the stone's origin, treatment (if any), and other physical attributes. It's an assurance of authenticity and quality.
Consider the Ring's Metal
The metal of the ring plays a pivotal role in its overall aesthetics and durability. While yellow gold enhances citrine's warm tones, white gold or platinum offers a contrasting backdrop. Consider factors like metal allergies, durability needs, and personal style preferences when choosing.
Research the Jeweler
Always ensure you're purchasing from a trustworthy jeweler. Established jewelers with a good reputation are less likely to sell subpar or counterfeit items. Read online reviews, ask friends and family for recommendations, and perhaps even check any industry affiliations or awards the jeweler might have.
Look into Warranty and Aftercare Services
A good jeweler will offer services like ring resizing, cleaning, and maintenance. They would also provide a clear return and exchange policy. It's crucial to have these services to maintain the ring's longevity and appearance.
Set a Budget
While quality is paramount, it's essential to have a budget in mind. With a range of options available, knowing your spending limit can help narrow down choices. Remember, sometimes paying a little extra for considerably better quality is worth it in the long run.
Ask Questions
Never hesitate to ask the jeweler questions about the ring. Whether it's about the source of the citrine, the grade of the diamonds, or the type of metal, a good jeweler will provide transparent answers, ensuring you're well-informed.
Conclusion of Sunshine and Stars
A citrine ring with diamonds captures the essence of both day and night, weaving the warmth of sunlight with the mystique of starlight. It is like wearing a sunny day and a starry night on your finger, encapsulating moments of nature's wonder within its gleaming bounds. Every glance at this radiant jewelry piece is a gentle reminder of the universe's beauty and the fleeting moments we cherish in our daily lives. It's not merely a ring; it's a celebration of life and a beacon of memories for years to come.
Is Citrine the right gem for you? While renowned for its beauty and positive energy, citrine might not be ideal for everyone. Unearth the reasons and make an informed choice.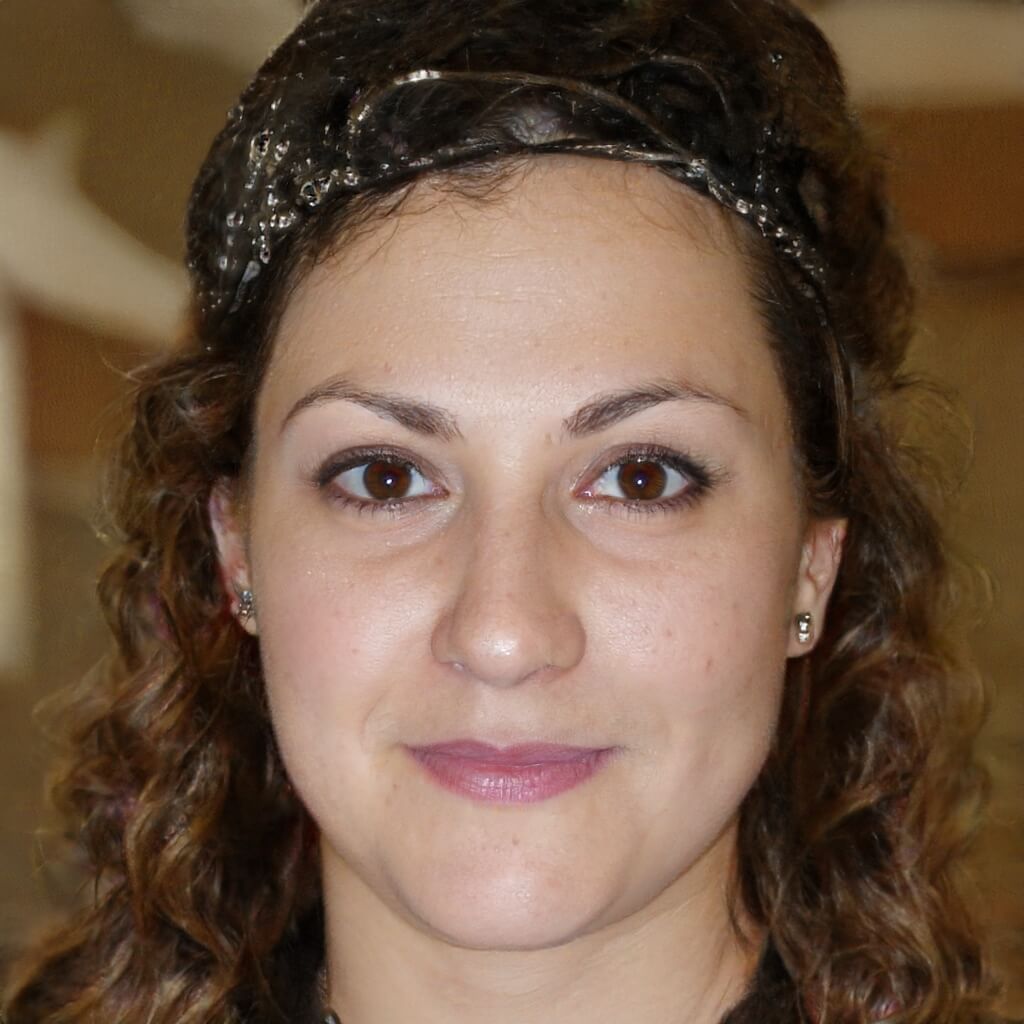 Co-Founder, Editor-In-Chief
Cynthia met Brian during one of their aid work on Typhoon Katrina, and they have been inseparable since. They both believe that Living By Example could be the best platform there is to write about subjects that will help people connect with others and give them a deeper understanding of different societies and cultures.