"What is citrine good for?" It's a question that's intrigued both the curious and the aficionados alike. Citrine, with its warm, golden hue reminiscent of sunshine, has captured hearts for generations. Historically, it was a gem traders and travelers would always have close – in their pockets, around their necks, or as a part of their treasure collections. They believed in its power to attract wealth and ward off evil.
Fast forward to our modern times, and this stunning stone hasn't lost its allure. Not only is it a popular choice for jewelry, but many also hail it as a beacon of positive energy. From those seeking its therapeutic touch to others who adorn it as a talisman against negativity, the fascination surrounding citrine is vast. But what truly makes this gem stand out? Why has it been cherished across ages? Let's unpack the mysteries and wonders of citrine.
What is Citrine?
Citrine is a beautiful stone that shines with colors ranging from light yellow to deep brownish-orange. It is a type of quartz, a common mineral found in many parts of the world. People often call citrine the "Merchant's Stone" because, for a long time, traders and business people believed it brought them good luck and wealth. Many people wear it as jewelry, like rings or necklaces, because they love its warm colors. Others use it during meditation or in their homes to bring in positive energy. With its bright color and rich history, citrine is truly a special gem.
Benefits of Citrine
Citrine is admired for its diverse range of benefits. Let's further explore what makes this gemstone a favorite among many:
Physical Beauty
Its radiant shades, spanning from soft yellows to deep golden browns, make citrine a centerpiece in many jewelry designs. The hues can catch the sunlight beautifully, making the wearer stand out, especially on sunny days.
The gem's varied tones mean it's versatile enough to complement both subtle and bold jewelry pieces. Whether set in gold to enhance its warmth or contrasted with cooler metals, citrine remains a designer's delight.
Spiritual Growth
Citrine is believed to strengthen the manifestation of goals and dreams. This stems from its purported ability to intensify intentions, acting as a magnifier for one's desires.
Users have claimed that citrine harmonizes with individual energies, encouraging spiritual alignment. This harmony often paves the way for personal growth and heightened self-awareness.
Healing Properties
Citrine is often turned to for emotional stability. Its calming energies can soothe turbulent emotions, acting like a balm on stressful days. The gem is renowned for dispelling negativity. One might feel surrounded by an aura of optimism and joy by simply wearing it or having it nearby.
Citrine is also associated with bolstering confidence. In times of doubt or when facing challenges, this gem can act as a beacon, inspiring courage and self-assuredness.
Historical Value
Being a merchant's favored stone, it symbolized prosperity in olden times. This age-old association makes it a popular choice for those seeking abundance in modern times.
In ancient cultures, citrine was a protective stone. Wearing or carrying it was thought to shield one from negativity and even malicious intent.
Collector's Gem
Genuine citrine, especially when untreated, is a rare find. Collectors and gem enthusiasts cherish it for its natural beauty and the uniqueness each piece brings.
Apart from its beauty, its durability makes it a practical choice. It withstands daily wear, making it perfect for both occasional and everyday jewelry pieces.
Feng Shui
Citrine's properties align well with Feng Shui principles. By placing it in strategic spots, one might feel the energy in a room becoming lighter, more vibrant, and inviting.
The right placement can amplify its effects. Often, practitioners advise placing citrine in the wealth corner of a home or office to maximize its prosperity-attracting properties.
Affordability
One of citrine's lesser-known benefits is its affordability. While it offers the beauty and allure of high-end gemstones, it remains accessible. Its beauty and relative affordability make it a great starter gem for budding jewelry enthusiasts and a continual favorite for seasoned collectors.
Physical Properties
Citrine, in its gleaming shades, is more than just a pretty stone. Its physical attributes tell tales of geology, history, and spirituality, enriching its appeal.
Madeira Citrine
The opulence of Madeira citrine, resembling the rich tones of its namesake wine, makes it a jewel among gemstones. This wine-red hue is rare and sought after, not just for its beauty but also for its relative rarity. Gem enthusiasts often prize Madeira citrine for the depth of its color, making it a centerpiece in exquisite jewelry pieces.
Variety of Quartz in the Citrine Family
Citrine's position within the quartz family bestows upon it a plethora of colors. Ranging from the softest of yellows, reminiscent of morning sun, to the deep amber that might remind you of a setting sun, citrine captures the essence of daylight in a stone. This array of shades is not just a visual treat but also speaks to the gem's varying mineral inclusions and the conditions under which it was formed.
Solar Plexus Chakras and Yellow Colors
Diving into the spiritual realm, citrine's characteristic yellow shade resonates with the Solar Plexus Chakra, our center of will and drive. When the chakra is in balance, one feels motivated, confident, and filled with purpose. By associating with this energy hub, citrine is believed to amplify these feelings, making it an excellent aid for those seeking a boost in personal power.
Healing Properties of Citrine Stones
Citrine isn't just a feast for the eyes; it has, for generations, been a balm for the spirit. Ancient civilizations revered it as a source of peace and clarity. People turned to citrine to ward off negativity and invite joy into their lives. Its warming energy is believed to dispel gloom and inspire creativity, making it a gem of choice for artists and thinkers alike.
Different Types of Natural Citrine Crystals
Diversity is a defining trait of citrine crystals. Natural variants come with their unique tales—some have witnessed millennia, while others might have formed in unique geological settings. From the misty, almost dreamlike cloudy citrines to the crystal-clear variants that capture light in breathtaking ways, each type has a story. These stories often intertwine with where they're found, with certain regions being famed for producing citrines of particular shades or clarity.
Spiritual Benefits
Citrine holds a profound space in the spiritual realm. Its multifaceted spiritual benefits have been celebrated for centuries, making it a cherished gemstone for inner growth and enlightenment seekers.
Positive Energy Boosts from Solar Plexus Chakra with Citrine
When one's energy feels drained or stagnant, citrine offers a breath of fresh air. Its intrinsic connection to the Solar Plexus Chakra, the core of personal power and self-will, means that it doesn't just provide a gentle nudge but propels individuals forward. With citrine by their side, many report feeling a renewed sense of purpose, a clearer vision of their goals, and an increased determination to achieve them. In simpler terms, it's like the sun breaking through on a cloudy day, illuminating everything in its path.
Stone of Abundance and Perfect Stone for Manifesting Desires
Dreams are the seeds of reality, and citrine is the fertile ground they thrive upon. Revered as the 'stone of abundance,' it has a unique way of aligning one's intentions with the universe, streamlining the journey from wishful thinking to tangible outcomes. Many spiritual practitioners claim that one can turn thoughts into actions more efficiently by harnessing the energy of citrine. Whether you're setting up a new business, embarking on a creative project, or simply wishing to enrich your personal life, citrine stands as a beacon, guiding and amplifying every step towards realizing those desires.
Protection against Negative Energies, Destructive Tendencies, and Degenerative Diseases
Safety and well-being, both mental and physical, are vital for any journey. Citrine understands this profoundly. Its protective qualities are like a steadfast guardian, fending off any negative vibes that might throw one off course. People often wear citrine or keep it close as a talisman, believing it wards off malicious intent, envy, or harmful thoughts. On a deeper level, this shield extends to the physical realm. While it's not a substitute for medical treatments, many believe that citrine's positive energies can support and complement efforts against degenerative diseases, ensuring a holistic shield against all adversities.
Emotional Benefits
The emotions we carry with us daily shape our experiences and interactions. With citrine's sunlit energy, a wave of emotional balance and serenity can be achieved. Imagine a friend who constantly reminds you to see the silver lining, even in challenging situations. That's what citrine does!
Dispelling Negativity and Ushering in Optimism
Doubts, fears, and anxieties can cloud our judgment and dampen our spirits. Citrine's warm vibes act like a gentle wind, pushing away these clouds and allowing our inner sun to shine brightly. By constantly clearing out negative emotional patterns, citrine ensures that our emotional lens remains clear, allowing us to view life with hope and positivity.
Sparking Creativity and Enhancing Clarity
With negativity out of the way, the mind finds itself in a playground of endless possibilities. Citrine's energy encourages playful creativity, urging us to think outside the box. Whether you're an artist seeking inspiration or someone facing a challenging decision, citrine's influence can lead to innovative solutions and clearer thought processes.
Achieving Emotional Balance
Life is full of ups and downs. While we cannot control external events, we can manage our reactions to them. With citrine's stabilizing energy, emotions become more balanced, preventing extreme highs and lows. It's like having an emotional anchor, ensuring you remain grounded, no matter the storm.
Feng Shui Tips for Placing a Piece of Citrine in Your Home or Office Space
Feng Shui, the ancient Chinese practice of arranging our spaces for optimal flow of energy, has always revered citrine for its wealth-attracting properties.
Amplifying Wealth with Strategic Placement
The southeast corner of any space is deemed the 'wealth corner' in Feng Shui. By placing citrine here, it's believed that you're tapping into its wealth-attracting vibrations to the fullest, drawing prosperity and abundance into your life.
Boosting Financial Decision Making
Every decision we make, especially financial ones, carries energy with it. Having citrine near spaces where you often make these decisions, like by your computer, workspace, or cash register, serves as a reminder of your financial goals and aspirations. Its presence can inspire smarter financial choices, paving the way for abundance.
Enhancing the Energy of Workspaces
Beyond attracting wealth, placing citrine in your workspace can boost productivity and creativity. Its vibrant energy keeps lethargy at bay, ensuring you remain motivated and focused on your tasks.
The Luminous World of Citrine: Wrapping Up the Wonders
Now that you know what is citrine good for, it might be the right time to consider incorporating it into your daily life. Its radiant hues can enhance any jewelry collection, offering both aesthetic appeal and potential emotional benefits. Meditatively, citrine serves as a focal point, aiding in grounding and bringing forth clarity during sessions. Beyond personal use, citrine can be a beautiful decorative piece in your living space, radiating warmth and positivity to anyone who encounters it. Simply put, citrine promises to be a radiant addition to your life in multiple ways.
Dive in to discover the world's most expensive gem and its mesmerizing allure. Don't miss the sparkle of this priceless treasure!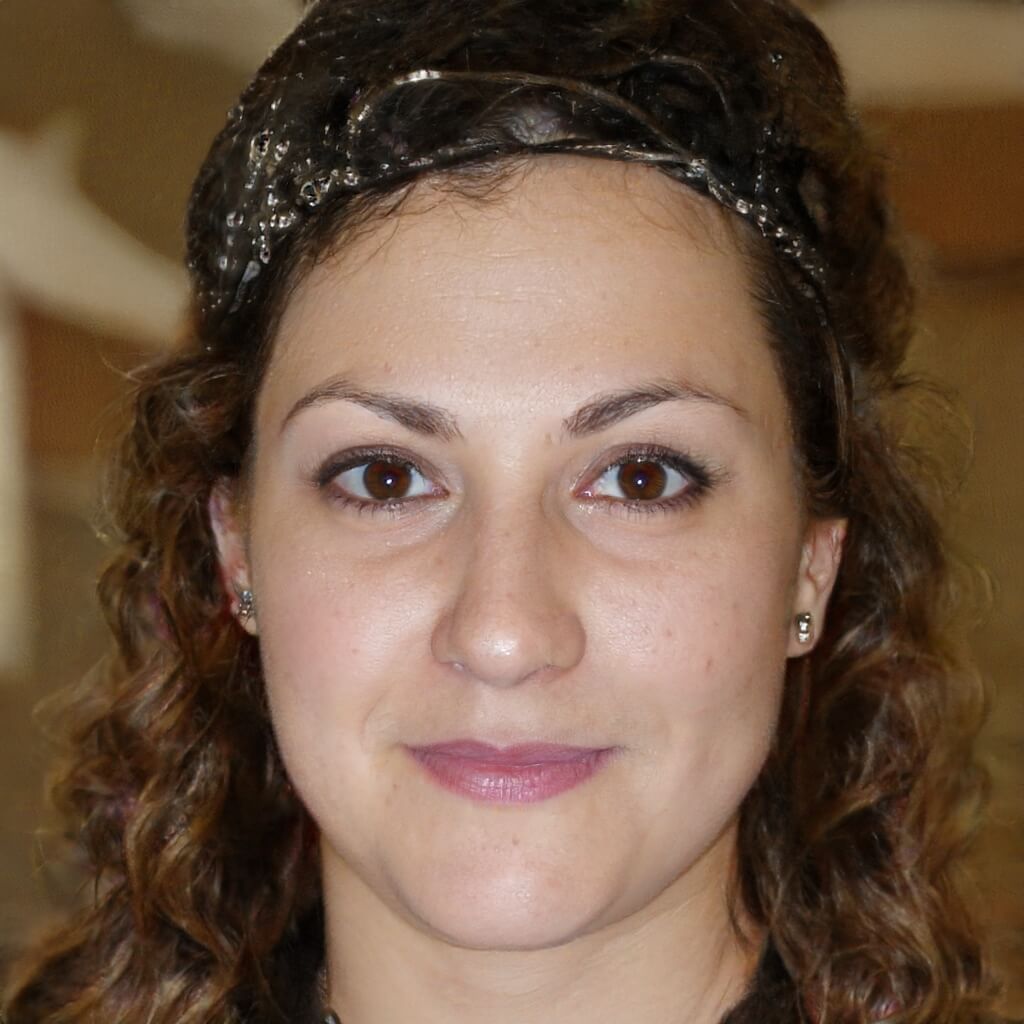 Co-Founder, Editor-In-Chief
Cynthia met Brian during one of their aid work on Typhoon Katrina, and they have been inseparable since. They both believe that Living By Example could be the best platform there is to write about subjects that will help people connect with others and give them a deeper understanding of different societies and cultures.