Emeralds, the enchanting green gemstones, have long been a symbol of luxury and elegance. The unique green to bluish-green hue of emeralds sets them apart, with their coloration primarily influenced by chromium. However, the world of gemology often debates the precise shade of green that qualifies a stone as an emerald. The intricate dance between color and classification underscores the complexity and allure of this timeless gemstone.
In this comprehensive guide, we will delve deep into the types of emeralds, shedding light on their various types and what sets each one apart.
Types Of Emeralds: Understanding The Origins
Emeralds, the green gemstones that have been a symbol of opulence and mystique for centuries, owe much of their allure to their geographical origins. The very soil and geological conditions in which they form play a pivotal role in determining their hue, clarity, and intrinsic value.
Colombian Emeralds: The Crown Jewels Of The Gemstone World
When one thinks of emeralds, the lush landscapes of Colombia often come to mind. This South American nation has long been synonymous with the world's finest emeralds, and for good reason. Colombian emeralds are the embodiment of perfection in the world of gemstones, and their reputation is well-deserved.
The Distinctive Hue Of Colombian Emeralds
The pure green hue of Colombian emeralds is unparalleled. This vibrant color, devoid of the bluish tint commonly found in emeralds from other regions, is a result of the unique combination of geological conditions present in Colombia. The country's rich volcanic soil, combined with specific minerals present in the earth, gives rise to this pristine coloration.
Muzo And Chivor: The Legendary Mines
The mines of Muzo and Chivor are not just geographical locations; they are legends in the world of gemology. Muzo, often referred to as the 'Emerald Capital,' has been operational for centuries and has produced some of the world's most iconic emeralds. Chivor, on the other hand, is celebrated for its gemstones that possess a slightly lighter shade of green, yet equally mesmerizing. The consistent quality of emeralds from these mines has solidified Colombia's position as the premier source of top-tier emeralds.
The Global Demand And Value
Given their unmatched quality, Colombian emeralds are highly sought after in international markets. Jewelers, collectors, and gem enthusiasts often prioritize Colombian origin when sourcing emeralds, knowing that it signifies excellence. This demand, coupled with the gemstone's inherent beauty, ensures that Colombian emeralds command premium prices.
Zambian Emeralds: The Enigmatic Beauties Of Southern Africa
While Colombia might be the traditional powerhouse in the emerald market, Zambia has emerged as a formidable contender. The southern African nation has carved a niche for itself, producing emeralds that are as captivating as they are unique.
The Deep Allure Of Zambian Emeralds
Zambian emeralds are characterized by their deep green hue, which often carries a hint of blue. This depth of color gives the gemstones an enigmatic allure, making them stand out in any jewelry setting. The bluish tint, rather than being a detriment, adds a layer of complexity to the stone's appearance, making it a subject of fascination for many.
Clarity: Zambia's Winning Card
One of the standout features of Zambian emeralds is their exceptional clarity. While emeralds, in general, are known to have inclusions, Zambian variants often exhibit fewer of these internal flaws. This clarity, combined with their unique color, makes them a favorite among gem enthusiasts and jewelers alike.
The Rising Star In The Emerald Market
Zambia's emergence as a significant player in the emerald market is not just due to the quality of its gemstones. The nation's commitment to sustainable and ethical mining practices has also played a role in its rising stature. As the global community becomes more conscious of sourcing ethically mined gemstones, Zambia's reputation is set to shine even brighter.
Brazilian Emeralds: The Vibrant Palette Of South America
Brazil, a nation renowned for its rich tapestry of gemstones, holds a special place in the world of emeralds. The vast terrains of Brazil, with their unique geological compositions, give rise to emeralds that are as diverse as the country's landscapes.
The Color Spectrum Of Brazilian Emeralds
Brazilian emeralds are a celebration of green in all its shades. From the delicate, translucent hues reminiscent of early spring leaves to the deep, intense greens that evoke the heart of the Amazon rainforest, Brazil offers it all. What truly sets Brazilian emeralds apart, however, is the subtle yellowish undertone that many of these gemstones possess. This warm tint provides a distinctive character, differentiating them from the cooler tones of Colombian or Zambian emeralds.
Nova Era: Brazil's Emerald Epicenter
The Nova Era mine stands as a testament to Brazil's emerald prowess. Located in the heart of the country's gemstone belt, this mine has consistently produced emeralds that are both vibrant in color and exceptional in quality. The gemstones sourced from Nova Era are often sought after by jewelers and collectors eager to possess a piece of Brazil's gemological legacy.
Beyond The Big Three: Russia, Madagascar, And The United States
While Colombia, Brazil, and Zambia dominate the emerald market, several other regions contribute uniquely to the global emerald tapestry:
Russia: The Ural Mountains of Russia produce emeralds with a distinct bluish-green hue, a result of the region's unique mineralogy.

Madagascar: Known for its biodiversity, Madagascar also boasts emerald deposits that produce stones with a slightly warmer, yellowish-green tint.

United States: North Carolina, in particular, has been a source of emeralds, though in limited quantities. These emeralds tend to have a lighter hue, reflecting the distinct geological makeup of the region.
Natural Emeralds
Emeralds, in their natural form, are a testament to the Earth's ability to craft beauty over millions of years. These gemstones, with their rich history and unique characteristics, have captivated humanity for centuries.
Formation Of Natural Emeralds
Natural emeralds are formed deep within the Earth's crust, under specific conditions. They arise from the combination of beryllium (from ancient rocks), chromium, and vanadium (from younger rocks) under extreme heat and pressure. Over millions of years, these elements come together, giving birth to the emerald's mesmerizing green hue.
Characteristics Of Natural Emeralds
Natural emeralds often contain inclusions, sometimes referred to as the stone's "jardin" or garden. These inclusions can be seen as tiny internal or surface-reaching characteristics, adding depth and character to the gemstone. The color of natural emeralds can range from a light green to a deep, rich green, depending on the presence and concentration of chromium and vanadium.
Quality Of Natural Emeralds
The quality of a natural emerald is determined by its color, clarity, cut, and carat weight. While inclusions are common and can even add to an emerald's uniqueness, excessive inclusions can impact its value. The most prized emeralds are those with a vivid green hue, transparent clarity, and a cut that showcases the gemstone's brilliance.
Sources Of Natural Emeralds
Colombia is often hailed as the world's premier source of high-quality emeralds, with the mines of Muzo and Chivor being particularly famous. Other significant sources include Brazil, Zambia, Madagascar, and Russia.
Synthetic Emeralds
With advancements in technology, the gemstone market has seen the emergence of synthetic emeralds that rival their natural counterparts in appearance but differ in origin and certain characteristics.
Formation Of Synthetic Emeralds
Synthetic emeralds are grown in controlled laboratory environments using advanced hydrothermal or flux-growth processes. These methods replicate the conditions under which natural emeralds form, allowing for the creation of gemstones in a fraction of the time it takes nature.
Characteristics Of Synthetic Emeralds
At first glance, synthetic emeralds can closely resemble natural ones. They often have fewer inclusions and can be almost identical in color. However, under gemological examination, certain features, such as specific growth patterns or inclusions, can reveal their lab-grown origin.
Quality Of Synthetic Emeralds
The quality of a synthetic emerald is primarily determined by its color, clarity, and cut. Since they are lab-grown, synthetic emeralds often have fewer inclusions and can be crafted to achieve optimal color and clarity. However, they typically do not hold the same value as their natural counterparts.
Sources Of Synthetic Emeralds
Synthetic emeralds are produced in various locations worldwide, with some of the most advanced labs situated in the United States, Europe, and Asia. These facilities utilize state-of-the-art technology to produce gemstones that closely mimic the properties of natural emeralds.
Caring For Your Emeralds
Despite their vibrant appearance, emeralds are not as hard as diamonds or sapphires. Proper maintenance not only ensures that the gemstone retains its luster but also prolongs its life, allowing it to be passed down through generations as a cherished heirloom. To ensure that your emerald remains as captivating as the day you acquired it, consider the following care guidelines:
Gentle Cleaning: Use lukewarm water mixed with mild soap. Gently scrub the emerald with a soft-bristled brush, ensuring you reach the crevices and the underside of the gemstone.

Avoid Harsh Chemicals: Emeralds can react adversely to chemicals. Always remove your emerald jewelry when using household cleaners or when swimming in chlorinated pools.

Steer Clear Of Ultrasonic Cleaners: While these devices are popular for cleaning many types of jewelry, they can cause damage to emeralds, especially those with significant inclusions.

Safe Storage: Store your emerald jewelry separately, preferably in a soft pouch or a jewelry box with individual compartments. This prevents scratches and minimizes the risk of damage from contact with harder gemstones.

Limit Exposure To Extreme Temperatures: Sudden temperature changes can cause an emerald to crack. Avoid wearing emerald jewelry in situations where it might be exposed to significant temperature fluctuations.

Regular Inspection: Periodically inspect your emerald jewelry, especially the settings and mountings. This can help in early detection of any loose stones or potential damage.

Professional Cleaning: While regular home cleaning is beneficial, consider getting your emerald professionally cleaned once a year. This ensures deep cleaning and maintains the gemstone's brilliance.
Frequently Asked Questions
To offer a better understanding of the types of emeralds, we have addressed the more frequently asked questions here.
How can I distinguish between a natural and a synthetic emerald?
Distinguishing between natural and synthetic emeralds can be intricate. While both may appear visually similar, detailed gemological examinations can unveil specific growth patterns, inclusions, or other microscopic features indicative of their origin. For accurate identification, always opt for a certified gemstone or seek expertise from a reputable gemologist.
Are synthetic emeralds considered less valuable than natural ones?
Indeed, natural emeralds generally command a higher market value due to their unique formation over millions of years and their inherent rarity. However, synthetic emeralds, with their impeccable clarity and controlled coloration, are still valued, especially for their consistent beauty and affordability.
Do the inclusions in natural emeralds impact their value?
Inclusions, often described as an emerald's "jardin" or garden, can be a double-edged sword. While they add character and authenticity to the gemstone, excessive or prominent inclusions can detract from its clarity, thereby affecting its market value. However, a balanced jardin can enhance an emerald's charm, making it uniquely captivating.
Which countries are the primary sources of natural emeralds?
Colombia stands out as the world's premier source of top-tier emeralds, with mines like Muzo and Chivor being particularly renowned. However, Brazil, Zambia, Madagascar, and Russia also contribute significantly to the global emerald market, each offering gemstones with distinct colorations and characteristics.
How long does it take to produce a synthetic emerald in a lab?
The production timeline for synthetic emeralds varies based on the specific growth method employed. Typically, using advanced hydrothermal or flux-growth processes, labs can produce synthetic emeralds over a period ranging from several months to a year. These processes meticulously replicate the natural conditions, accelerating the gemstone's formation.
Is the care and maintenance for synthetic emeralds similar to natural ones?
Absolutely. Both natural and synthetic emeralds share similar physical properties, making their care requirements alike. It's essential to clean them gently using mild soap and lukewarm water. Direct exposure to harsh chemicals, ultrasonic cleaners, or extreme temperature fluctuations should be diligently avoided to maintain their luster and integrity.
Understanding The Types Of Emeralds
The world of emeralds is as vast and varied as the terrains they emerge from. Each region, with its unique geological signature, imparts its distinct character to these gemstones, making the quest for the perfect emerald a journey of endless discovery. Whether you're a seasoned collector or a budding enthusiast, understanding the various types of emeralds and their unique characteristics will enhance your appreciation for these magnificent gems.
To learn more about different gemstones, visit Living By Example and check out our resource on what is the most expensive gemstone.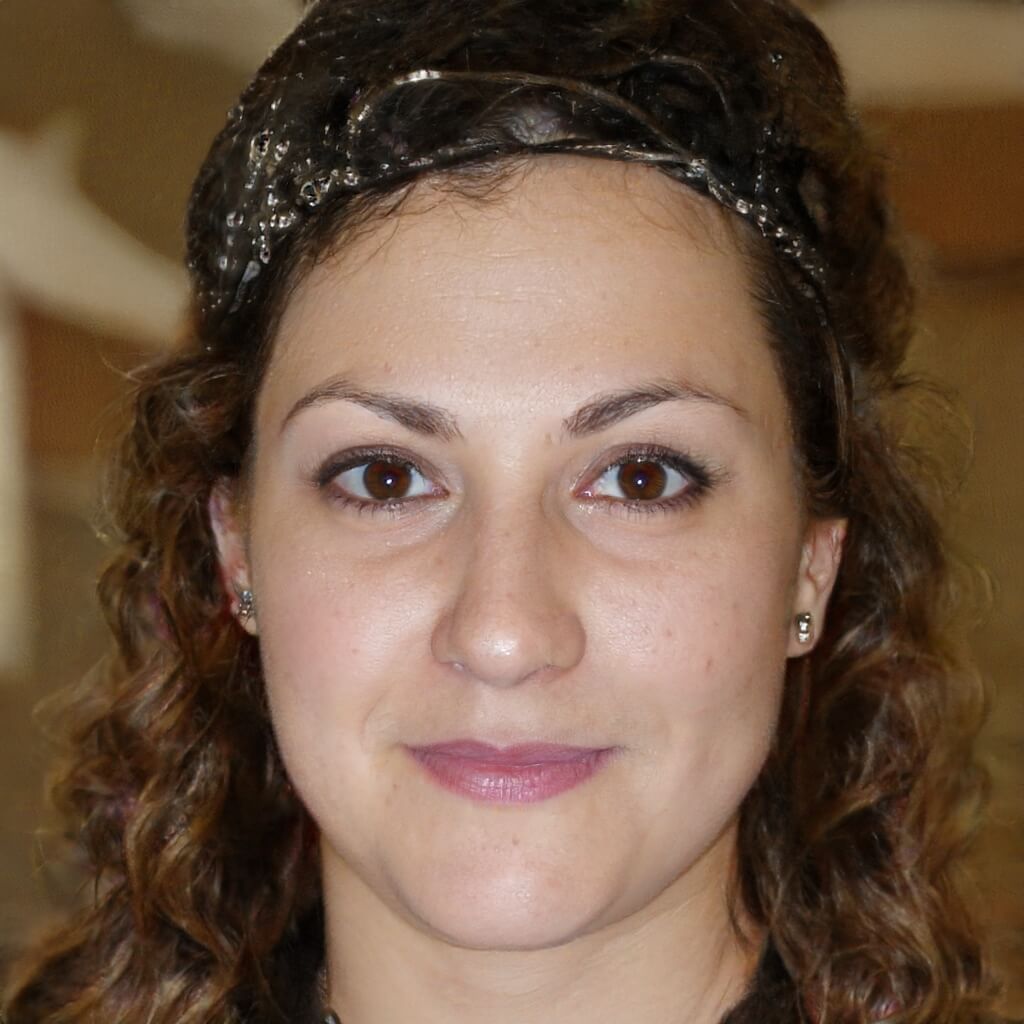 Co-Founder, Editor-In-Chief
Cynthia met Brian during one of their aid work on Typhoon Katrina, and they have been inseparable since. They both believe that Living By Example could be the best platform there is to write about subjects that will help people connect with others and give them a deeper understanding of different societies and cultures.