Think Stoicism doesn't have anything to do with creative pursuits of any kind? Think again. You might be surprised about how the ancient school of thought can be useful to creatives from all walks of life. In fact, the principles of Stoicism can provide a helpful framework for approaching your work. It can also help you overcome any creative blocks you may encounter.
But before we dive into examples of how it can help you find inspiration for your creative pursuits, let's take a step back and explore what Stoicism is.
The Stoic School of Thought
The Stoic school of thought was founded by Zeno of Citium, a Phoenician merchant, in Athens in the early 3rd century BC. In history, perhaps the most famous practitioner of Stoic philosophy is the Roman emperor Marcus Aurelius.
Stoicism is a philosophy of personal ethics focused on virtues and self-control. It is based on taking a step back from emotional and physical chaos to achieve a condition of calm, clear-headed thought.
The Stoics believed in using reason and logic to guide one's actions and make decisions. Some Stoics also believed in determinism, the idea that everything that happens is determined by causes outside of our control.
In a nutshell, the main emphasis of Stoicism was on the way to lead a moral life, increase happiness, and prevent ill feelings. Over the course of modern human history, eminent figures like George Washington, Thomas Jefferson, Arianna Huffington, Tom Brady, Tim Ferriss, and others have put Stoic wisdom and practice to the test.
The Stoic Mindset
The key to developing a Stoic mindset is perception. The Stoics thought that how you respond to the world is entirely your responsibility. They believe that you typically have a choice in how you react to circumstances. You always have the option to select one action over another.
Stoicism can assist us in changing our perceptions of the world in order to live happier, more optimistic, more adaptable lives. Below are other principles that form the bedrock of the Stoic mindset.
The Stoics believed in self-control, living in moderation, and making reasonable decisions.
"You have power over your mind-not outside events. Realize this, and you will find strength." ~Marcus Aurelius
Like all of the Stoics, Marcus Aurelius was extremely wary of the risk that comes with any pleasant, uplifting, or happy sentiments. In general, the Greeks were quite aware of this. We need to maintain our senses because sometimes, when we get too caught up in appreciating something, we make poor judgments. When we're having too much fun, we shouldn't lose it. When we are delighted, we occasionally exhibit unreasonable behavior.
Marcus wanted a healthy approach to valuing life and finding joy and fulfillment from it. The key, according to the Stoics, is considering the long-term effects of acting on specific wants and determining whether they are rational and balanced, whether they are in our best interests over the long run, or if overindulging in them may be damaging.
The Stoics believed in using reason to achieve peace, serenity and a tranquil state of mind.
"True happiness is to enjoy the present, without anxious dependence upon the future, not to amuse ourselves with either hopes or fears, but to rest satisfied with what we have, which is sufficient for him that so wants nothing." ~Seneca
This quote illustrates two things: firstly, a Stoic sense of humor, which sounds oxymoronic but is true; secondly, how Stoics view change in their life. We can choose how we respond even though we have no control over the things that affect us. Instead of imagining an ideal world where everything is how they want it to be, the stoic strives to deal with reality while aiming for self-improvement.
The sage, a person who has attained moral and intellectual perfection, should not experience emotions like fear or envy (as well as impassioned sexual attachments, or passionate love of anything at all), according to the Stoics. They also believed that these emotions were the result of false judgments. Seneca and Epictetus, two later Stoics of the Roman Imperial era, emphasized the early Stoic concepts that the sage is completely impervious to adversity and that virtue alone is sufficient for pleasure.
The Stoics believed in accepting death as natural and not to be feared.
"I have to die. If it is now, well, then I will die now; if later, then now I will take my lunch, since the hour for lunch has arrived—and dying I will tend to later." ~Epictetus
Stoics believe that our existence on earth is ephemeral in nature. The things that we experience in life are temporary and our time on earth is but a brief moment in the grand scope of existence. The Stoics believed that by accepting this fact, we can live our lives more fully and with less fear. Instead of worrying about things that are out of our control, we can focus on what is within our power to change. This philosophy can help us to live more peacefully and with greater purpose.
So, What Does Stoicism Have to Do with Creativity?
How is Stoicism correlated with creativity? At what point do the two ideas converge? It is where the creative process and the art of life meet. Stoicism inspires you to be a more purposeful and flourishing creative. Creativity aids in one's increased sense of craft and respect for the meaning of life. As Marcus Aurelius puts it, "Love the humble art you have learned and take rest in it. Pass through the remainder of your days as one who wholeheartedly entrusts all possessions to the gods, making yourself neither a tyrant nor a slave to any person."
Marcus was talking about the art of living: the obligation to serve our fellow humans through the roles we take and the work we do as individuals and as human beings. Through all of life's trials and joys, this is the way to equanimity, serenity, and happiness. We all have the ability to nurture and promote this kind of existence. Below are some exercises that you can use in your life to cultivate excellence and character while serving others, and ultimately, enrich your creative life:
1. The View from Above
This is a cognitive tool that allows a person to keep things in perspective. It basically involves shifting one's point of view from the first person to a third person perspective. We look at ourselves as if from above, much like an observer, and in doing so, we see ourselves not only as individuals but as part of a whole. We get to see ourselves objectively because we get to distance ourselves from our worries, concerns and problems.
The Stoics practiced the view from above as a form of meditation or visualization technique to deal with anxiety, bring in a sense of stillness, and remind one of their small place within the world, or the entire universe. When you get out of your head, it allows you to see the bigger picture and identify more opportunities and possibilities out there that await you.
2. Hierocles' Concentric Circles
Hierocles was a Stoic philosopher, but there is very little information available about his life. The only known mention of Hierocles in texts was when Roman author and grammarian described him in his book as a "grave and holy man."
Hierocles is famous for describing the concept of Stoic cosmopolitanism with the use of concentric circles. To the uninitiated, cosmopolitanism centers on the concept that human beings are all part of a single community. For Hierocles, the individual is composed of a series of circles: the first level of the circle consists of the self or the human mind; next is the immediate family, followed by extended family and friends, the local community, town, country and the entire humanity.
The idea is that you imagine yourself and pull people from the outside concentric circles into the inner circle, making everyone, even those from the outside circle, even your enemies, part of your concern. While we have our own interests and motivation, we must bear in mind that we are not born alone, and that we are part of a larger family or community. How we conduct ourselves and how we act should be in consideration of those belonging to the outside circles.
3. Negative Visualization
It may seem counterproductive to think negatively about the outcome of a project when it hasn't even started yet. But it can actually be beneficial to manage your expectations.
Stoics used negative visualization, which they called premeditatio malorum, to mentally train themselves to become resilient. When you imagine the worst case scenario in your head, you'll be prepared for when it happens and you'll be able to stay calm and respond in a logical manner rather than reacting emotionally to them.
Another benefit of negative visualization is that you'll come to realize that most of the things you're afraid of are not as bad as they may seem. It allows you to distance yourself from your worries and the things that are holding you back, and objectively assess the situation so you can come up with a solution or your next plan of action.
4. Memento Mori
The truth is we're all going to end up in the ground. At some point, our physical bodies will die. Our time in this world is finite, and someday it will come to an end, as with all things. Stoics believed that, by constantly reminding ourselves that death is inevitable and that our time is limited, we can live better, happier and more productive lives.
Taking an honest look at our mortality will allow us to evaluate our lives and determine what's important. Every time you spend with loved ones, or on a hobby or passion, you should remind yourself that one day you won't exist to do these things anymore. You should therefore appreciate what you have and strive to do the best you can for your loved ones, or for yourself every single day. Our time is a diminishing commodity, and we should spend it wisely on cultivating our virtues and character.
Frequently Asked Questions
How Has Stoicism Philosophy Influenced Art?
Stoicism has had a profound influence on art over the centuries. The philosophy of Stoicism emphasizes the use of reason and self-control to deal with difficult situations and to maintain a sense of detachment from the material world. This focus on inner strength and fortitude has often been reflected in art, particularly in works that deal with themes of suffering and endurance.
What Is the Stoic View of Art? 
The Stoics believed that art was a representation of reality and that it should be used to promote virtue and to teach people about the nature of the world. They believed that art should be realistic and should not be used to promote vice or to teach people about the dark side of human nature.
What Is the Relationship Between Stoicism and Art?
There is no definitive answer to this question as it is a matter of interpretation. However, there are a few schools of thought on the matter. Some believe that Stoicism and art are two completely separate entities that should not be compared or contrasted. Others believe that Stoicism can be seen as a form of art, in that it is an expression of the human condition and can be used to achieve a certain level of beauty or truth.
How Did the Stoics Use Art to Express their Philosophy?
The Stoics believed that art could be used to express their philosophy in a number of ways. For example, they believed that art could be used to express the idea of the unity of all things. This is often done through the use of symmetry and balance in artworks. The Stoics also believed that art could be used to express the idea of the cyclical nature of time. This is often done through the use of repetitive patterns in artworks.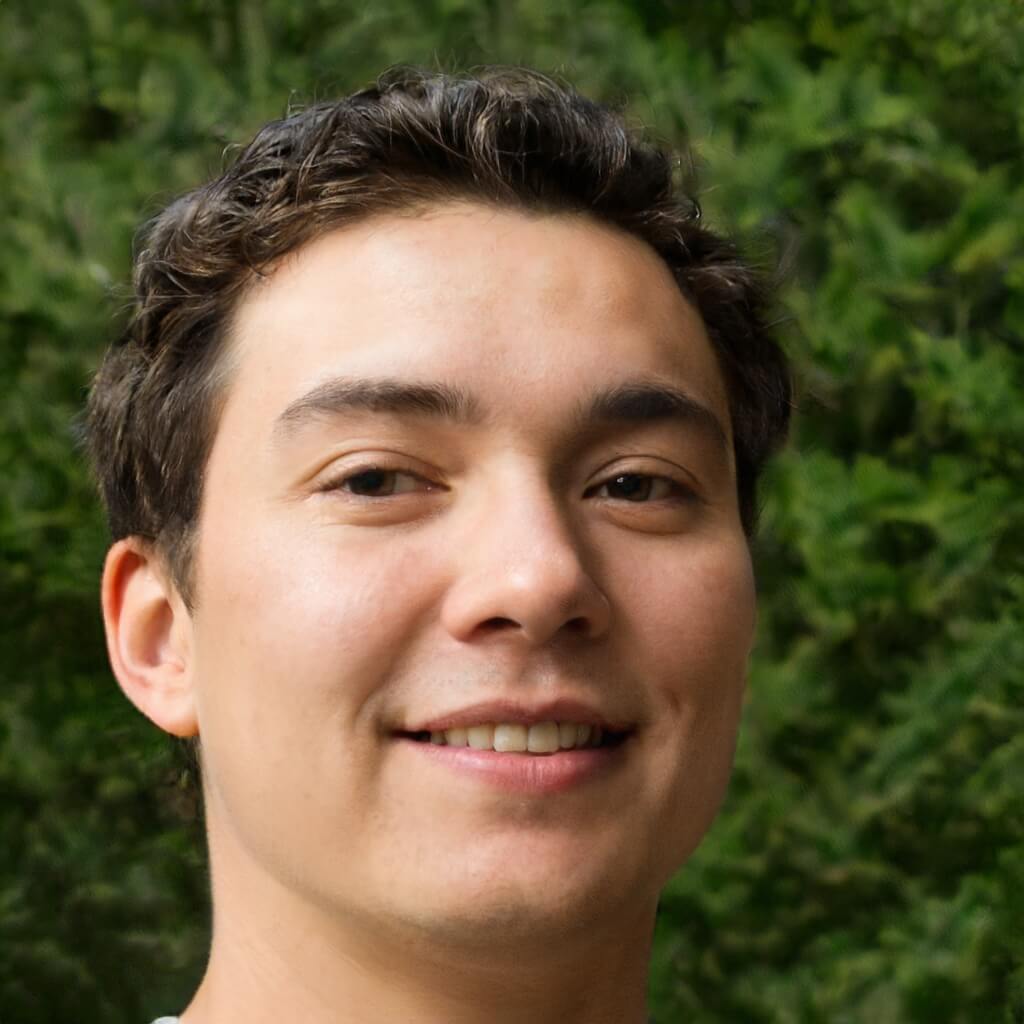 Founder/CEO
Brian formed Living By Examplealongside Cynthia after working for two decades alongside international institutions for humanitarian aids and other efforts worldwide, may it be catastrophes made by men or nature. Brian built Living By Examplewith the hopes of bringing more cultural diversity across the internet.
He primarily writes amazing stories about cultures and shares different ideals with our readers through his stories. He believes that people empowerment is important especially during these trying times.