In the world of gemstones, each stone tells a story. Yet, there's something undeniably enchanting about the orange citrine. Bathed in hues that mirror the golden hour, this brilliant gem is a spectacle to behold. Each shimmer and shine evokes memories of sunlit days and amber-tinted evenings. But what truly sets the orange citrine apart is its rich tapestry of history and lore. From ancient civilizations who revered its power to today's gem enthusiasts who admire its beauty, the orange citrine has been a source of fascination and mystique.
As we delve deeper into the orange citrine meaning, we'll uncover layers of symbolism, cultural significance, and the profound message that has made it a treasured stone across ages.
Orange Citrine Meaning
This orange citrine is not just beautiful to look at; it carries a deep meaning for many. People believe it can attract good luck, making it a popular choice for those hoping for more wealth and success in their lives. Its sunny hue also symbolizes a fresh start, motivating individuals to pursue new endeavors or try out their creative ideas. Furthermore, the cheerful color of the orange citrine is thought to bring happiness and positivity to its owner. As such, it's a favorite for both jewelry lovers and those who believe in the power of gemstones.
History of Citrine
With its golden radiance, Citrine has been a gem of note for thousands of years, capturing the admiration of various civilizations. Its historical significance is as dazzling as its hue, deeply intertwined with human culture and spiritual beliefs.
Ancient Times
Citrine, believed to be a gift from the sun, has a rich heritage. Ancient Egyptians held it in high regard, often using it as protective talismans to ward off negative energies. The Greeks, showcasing their unparalleled craftsmanship, intricately carved revered symbols and iconic images into this radiant gem, making it an artifact of spiritual and aesthetic importance. Meanwhile, the Romans, true to their love for luxury and opulence, incorporated citrine into their jewelry, cherishing its vibrant beauty and associating it with their deities.
Modern Use
Fast forward to the present, and citrine's allure has not dimmed. It is celebrated as November's birthstone, a symbol of warmth and hope for those born in this month. Today, many wear citrine as a symbol of wealth and abundance, keeping alive the age-old belief in its power to attract prosperity. Whether worn as an ornate necklace or a simple ring, citrine remains a favored gemstone for both its beauty and its rich historical significance.
Properties of Orange Citrine
Citrine, particularly its vibrant orange variant, has always been surrounded by a fascinating blend of aesthetic appeal, spiritual beliefs, and healing tales. This gem's allure is multidimensional, bridging the physical, metaphysical, and therapeutic realms.
Color and Variety of Quartz Family
Orange citrine is a proud member of the extensive quartz family, a group celebrated for its vast color palette. Each quartz variant has its charm, but citrine stands out with its stunning golden-orange hue reminiscent of sunlit mornings and glowing sunsets. This hue isn't just attractive and a unique hallmark that has endeared citrine to gem aficionados and jewelers worldwide.
Metaphysical Properties
Delving deeper into its significance, orange citrine is much more than its outward brilliance. It is a stone believed to harness the universe's energies to help manifest dreams and aspirations. Its radiant color stimulates intellectual capabilities, aiding decision-making and amplifying one's intention, making it a favorite among spiritual practitioners.
Heat-Treated vs. Natural Citrine
Authenticity is a significant aspect when considering citrine's properties. While the allure of natural citrine remains unmatched, many gems on the market are amethysts altered through heat treatment to mimic citrine's signature color. Discerning buyers often seek genuine citrine, valuing its inherent and more potent vibrational energies.
Healing Properties
The therapeutic narratives around citrine are vast. Emotionally, it's seen as a beacon that drives away shadows of negativity, ushering in waves of positivity and renewed hope. By channeling positive vibrations, it fosters emotional balance and rejuvenation.
Solar Plexus Chakra
Spiritually, citrine's connection with the Solar Plexus Chakra is profound. This chakra, located in the stomach area, is the core of our identity and self-worth. By resonating with this energy center, citrine bolsters one's confidence, clarity of thought, and determination, laying the foundation for personal growth and inner transformation.
Physical Body Benefits
Many holistic practitioners believe that wearing or using citrine can lead to a cascade of health benefits. One of the primary physical attributes linked to citrine is its purported ability to invigorate the body. This means infusing the wearer with energy and possibly assisting in faster recovery from physical exertion.
Furthermore, there's a belief that citrine can positively influence the endocrine system, which encompasses glands that produce hormones. By ensuring a balanced hormone production, it could help regulate various bodily functions, from metabolism to sleep patterns, thus enhancing overall well-being and stamina.
Degenerative Diseases
While no scientific evidence confirms these claims, some suggest that this gem can play a role in delaying or mitigating conditions that progressively deteriorate the body or mind, such as arthritis or cognitive decline. The underlying notion is that citrine's inherent positive vibrations can bolster the body's natural defenses.
Additionally, its sunny and radiant energy is believed to have a beneficial effect on skin health. The idea is that the stone's positivity can reflect on the skin, making it appear healthier, more vibrant and even aiding in reducing signs of aging or skin blemishes. As always, while these beliefs are cherished by many, they should complement and not replace conventional medical advice.
Destructive Tendencies
Life often presents challenges that can lead individuals towards self-doubt and self-destructive habits. Citrine, in its luminous wisdom, offers an alternative path. Wearing or meditating with this gem is believed to infuse the spirit with hope, resilience, and optimism, steering the soul away from harmful tendencies and towards a brighter, positive future.
Everyday Wear and Feng Shui Uses for Orange Citrine
Everyday Jewelry Appeal
Vibrant Style Addition: The warm, golden hue of citrine offers an instant style elevation, making it a preferred choice for those aiming to make a subtle yet noticeable statement.

Versatility: Citrine seamlessly fits into various jewelry designs, be it delicate earrings, statement necklaces, or elegant bracelets, proving its adaptability in style.

Attire Enhancement: Its vibrant color is universally flattering, making it easy to pair with a myriad of outfits, from daily work attire to evening gala dresses.
Feng Shui Significance
Energetic Balance: In the realm of Feng Shui, citrine is revered for its capacity to harmonize and balance energies, promoting an aura of serenity and positivity.

Wealth Magnet: Tradition recommends strategically placing a citrine stone or ornament in the southeast corner, or the "wealth corner," of one's home or office. This is believed to magnetize prosperity and financial stability.

Protective Stone: Some Feng Shui practitioners also believe that citrine can repel negative energies, safeguarding homes from external negativities.
Home Decor and Ambiance
Luxury Touch: Citrine, when incorporated into home decor items like candleholders, table centerpieces, or wall hangings, can infuse the environment with a sense of luxury and warmth.

Energy Enhancer: Apart from its obvious aesthetic appeal, citrine is said to rejuvenate living spaces with its radiant energy, fostering a lively, joyous atmosphere.
Energy Cleansing
Purifying Vibes: Citrine's inherent energies are believed to purify spaces from stagnant or negative vibes, promoting a free flow of positive energies.

Workspace Boost: Especially in workspaces, a piece of citrine may be used to enhance focus, creativity, and collaboration by maintaining an energy-balanced environment.
FAQs About Orange Citrine
Is it okay to wear citrine everyday?
Yes, citrine is durable and is believed to promote positivity and energy, making it suitable for everyday wear. However, like all gemstones, it's best to avoid harsh chemicals or impacts to maintain its brilliance.
How should I care for my orange citrine jewelry?
Gently clean it with mild soap and water, using a soft brush. Avoid exposure to harsh chemicals or prolonged sunlight to maintain its vibrant hue.
Is orange citrine found naturally, or is it mainly lab-created?
While natural orange citrine exists, a majority of the market consists of heat-treated amethysts that mimic the citrine hue.
What are the regions known for producing high-quality orange citrine?
Brazil, Madagascar, and the Ural Mountains in Russia are key regions known for high-quality citrine extraction.
Can orange citrine be used in engagement rings?
Yes, its hardness and durability make it suitable for engagement rings, and its vibrant hue adds a unique touch to such jewelry.
The Vibrant Power of Orange Citrine
As you can see, the orange citrine meaning is not just limited to its radiant luminescence. This gem encapsulates a deeper purpose and symbolism, echoing with vibrant energy, boundless growth, and generous blessings. Understanding the full spectrum of the orange citrine meaning can be a transformative experience for those who truly connect with its essence.
Discover why citrine doesn't resonate with everyone. Delve into the unique aspects of this radiant gem and see if it aligns with your energy.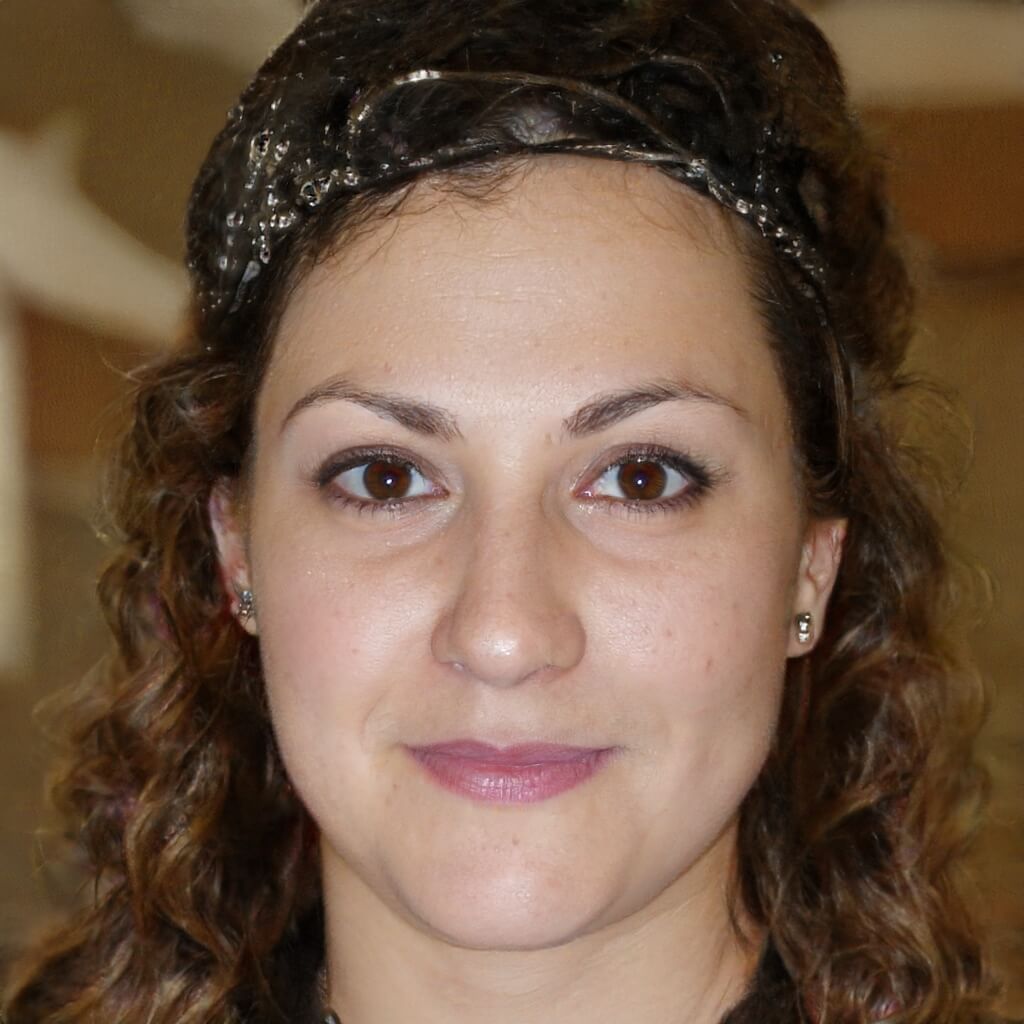 Co-Founder, Editor-In-Chief
Cynthia met Brian during one of their aid work on Typhoon Katrina, and they have been inseparable since. They both believe that Living By Example could be the best platform there is to write about subjects that will help people connect with others and give them a deeper understanding of different societies and cultures.