The green citrine gemstone is not just visually appealing but also a gem packed with energy and healing properties. From its meticulous care to its profound connection with chakras and its historical significance, this mesmerizing crystal holds great power and strength. It is said to be used for spiritual and healing purposes.
This guide illuminates the power and allure of this captivating crystal. Learn about the green citrine crystal, its history, healing properties, and care tips.
What Is Green Citrine Crystal?
Green Citrine, often referred to as the stone of abundance, is a unique and powerful crystal known for its high vibrational energy. This crystal is believed to bring forth what the heart desires, acting as a potent cleanser and energizer for both the mind and body. Originating from regions like Brazil, Mexico, and Tibet, Green Citrine has been cherished for its ability to cleanse negative energy and revitalize the spirit.
The Properties Of Green Citrine Crystal
Green Citrine possesses a myriad of properties that make it a sought-after gemstone:
Mental And Emotional Healing: This green stone is known to cleanse negativity from the mind, promoting mental well-being.

Manifestation: Citrine is a powerful manifester, aiding in the activation of the lower chakras, which are crucial points in our energy system for manifestation and creation work.

Connection To The Heart Chakra: The green hue of Citrine assists in connecting with the Heart Chakra, enhancing love and compassion.

Boosting Confidence And Mood: Citrine can help elevate confidence levels, promote a positive mood, and inspire clarity and focus.
History And Origin Of Green Citrine Crystal
The history of Green Citrine dates back to 1386. While Citrine can be found in various colors, the green variant primarily originates from Brazil, Mexico, and Tibet. The unique green coloration of this crystal is mainly due to oxidization. Over the ages, Green Citrine has been a popular choice, especially among women, for its beauty and energy.
Benefits Of Wearing Green Citrine Crystal
Wearing Green Citrine offers a plethora of benefits:
Stone Of Abundance: As the stone of abundance, Green Citrine brings forth what the heart truly desires.

Energizing And Cleansing: With its high vibrational energy, this crystal helps cleanse negative energies and revitalizes the mind and body.

Promotion Of Success And Prosperity: Green Citrine is believed to promote success in various aspects of life, making it an ideal choice for those seeking prosperity.

Boosting Confidence And Mood: Wearing Citrine can help elevate confidence levels, promote a positive mood, and inspire clarity and focus.

Enhancing Creativity And Clarity: Often referred to as the "Merchant's Stone," Citrine is believed to harness the power of the sun, bringing energy, creativity, and clarity to its wearer.
Meaning And Symbolism
Green citrine, a rare gem from the quartz family, is cherished for its distinctive color and therapeutic attributes. Its signature green tint arises from minuscule iron traces within. This crystal resonates with the heart chakra, fostering emotional recovery, kindness, and understanding. Moreover, it's reputed to magnetize wealth and amplify imaginative prowess.
Diving deeper into the essence of green citrine:
Emotional Restoration: This crystal is believed to mend emotional scars, addressing feelings like sorrow, fury, and bitterness. It's also known to eradicate pessimistic thoughts, fostering self-appreciation and love.
Kindness And Understanding: Aligning with the heart chakra, the hub of affection and compassion, green citrine encourages individuals to embrace others warmly, cultivating empathy.
Wealth And Success: Often dubbed the "abundance stone," green citrine is said to draw prosperity, aiding individuals in realizing their economic aspirations.
Innovation And Articulation: This gem is believed to enhance creative thinking and self-expression, enabling individuals to unearth and showcase their innate skills.
In essence, green citrine is a multifaceted gemstone, ideal for those seeking emotional healing, prosperity, or a creative spark.
Mythology Behind The Stone
Green citrine, a relatively recent discovery in the world of crystals, doesn't have an extensive mythological background. However, it does inherit some legends from its citrine counterparts.
Citrine is symbolically linked to the sun and resonates with the solar plexus chakra. Historically, in the realms of Greece and Rome, citrine was revered in connection with Apollo and Hermes, both sun and commerce deities. It was also considered a talisman, worn by voyagers as a shield against adversities.
Specifically, in various traditions, green citrine is seen as a beacon of prosperity and affluence. It's believed to magnetize financial gains and assist individuals in realizing their economic aspirations. Moreover, it's considered beneficial for budding entrepreneurs or those aiming to expand their ventures.
Delving into the broader mythological context of green citrine:
In Celtic lore, green citrine is tied to the goddess Brigid, symbolizing fertility, healing, and bounty.

Certain Native American traditions link green citrine to the turtle, emblematic of longevity, sagacity, and fortuity.

In select Hindu beliefs, green citrine is revered in association with Lakshmi, the deity of wealth and prosperity.
Associated With Abundance & Wealth
Historically, citrine has been a symbol of abundance and prosperity. In ancient Chinese mythology, citrine was considered the "success stone" due to its power to clear fallacies and delusions, making way for wealth and prosperity. The stone's radiant energy is believed to dispel negativity, replacing it with a sense of optimism and happiness, making it a beacon for attracting wealth.
Connection To Solar Plexus Chakra
Citrine's association with the solar plexus chakra is profound. This chakra, located in the stomach area, is the core of our identity, personality, and ego. Citrine, with its sun-like energy, resonates with this chakra, empowering individuals to take control and feel more at ease both spiritually and physically. Wearing citrine can help open the solar plexus chakra, enhancing confidence, energy, and control.
Representation Of Positive Energy & Vitality
Green citrine, like its citrine counterparts, is a symbol of positive energy and vitality. Its radiant energy is believed to rejuvenate the spirit, enhance vitality, and infuse a sense of warmth and positivity. It's often recommended for individuals feeling drained or lacking enthusiasm, as it can help restore energy and zeal. Moreover, citrine is thought to draw positivity and pleasant energies, ensuring the well-being of the body, mind, and spirit.
How To Use It For Healing Purposes?
Green citrine is a powerful healing crystal that can be used to heal emotional, spiritual, and physical wounds. Here are some ways to use green citrine for healing purposes:
Cleanse The Negative Energy Surrounding You
Green citrine stands as a formidable purifying crystal, adept at dispelling negativity from your aura and surroundings. It functions by drawing in the negative vibes and converting them into uplifting energy.
Here's how to harness green citrine for purification:
Keep a green citrine stone in your pocket or bag, acting as a shield against negativity as you navigate your day.

Position a green citrine in your living or workspace to neutralize any negative ambiance.

Engage in meditation with green citrine to purify your aura from lingering negative attachments.

Construct a crystal matrix using green citrine for an intensified purification of your space. Organize the stones in a symmetrical pattern, and consider integrating other purifying crystals like black tourmaline, selenite, or smoky quartz.
Increase Positive Thinking & Clarity Of Mind
Green citrine is a beacon for fostering optimism and mental clarity. It activates the solar plexus chakra, the energy hub linked with self-worth, determination, and confidence. A harmonized solar plexus chakra paves the way for clear and positive thoughts.
To utilize green citrine for this purpose:
Engage in meditation with green citrine to stimulate the solar plexus chakra, enhancing optimism. Visualize the chakra as a radiant golden orb, with the crystal amplifying its energy.

Adorn yourself with green citrine jewelry, ensuring the crystal's energy remains close, uplifting your mindset.

Introduce green citrine to your work area, fostering a positive atmosphere, sharpening focus, and driving goal accomplishment.
Enhance Your Heart Chakra's Capacity For Love & Compassion
Green citrine resonates deeply with the heart chakra, amplifying feelings of love, understanding, and empathy. A balanced heart chakra enables us to love unreservedly.
To harness green citrine's heart-enhancing properties:
Meditate with the crystal, envisioning your heart chakra as a vibrant green sphere, with the citrine magnifying its loving energy.

Wear green citrine ornaments, ensuring its loving energy envelops you throughout the day.

Position a green citrine in your personal or professional space, cultivating an environment rich in love and understanding, and allowing you to connect deeply with your heart's emotions.
How To Care For Your Green Citrine Crystal?
Green citrine, being a delicate crystal, requires meticulous care to ensure its longevity. Here's a guide to preserving the beauty and energy of your green citrine:
Regular Cleansing: It's essential to cleanse your green citrine to rid it of any negativity or external residues. Methods include rinsing under flowing water, immersing in saltwater, or letting it bask in moonlight.

Energizing The Crystal: To rejuvenate its energy, place the green citrine under sunlight, nestle it among other crystals, or meditate holding it.

Safe Storage: When not in use, wrap your green citrine in a plush cloth or keep it in a velvet-lined container to shield it from potential abrasions.
Avoid Heat-Treated Stones
Heat-altered green citrine is more fragile compared to its natural counterpart, being susceptible to damage under intense heat conditions, like direct exposure to a jeweler's flame or prolonged sun in a vehicle.
For those possessing a heat-treated variant, heightened care is crucial:
Cleanse using a gentle cloth and a mild detergent, steering clear of hot water or steam.

Ensure the crystal is dried meticulously using a soft fabric.

Designate a cool, moisture-free spot for storage, preferably a velvet-cushioned jewelry case.
Using The Green Citrine Crystal
Green Citrine Crystal is not just a beautiful gemstone but also a powerful tool for mental, emotional, and spiritual growth. Whether you wear it as jewelry or keep it in your workspace, its benefits are bound to enhance your life in myriad ways. In the realm of crystals, green citrine stands out as a beacon of healing, energy, and beauty. Its multifaceted nature, from its deep-rooted mythology to its tangible benefits, makes it a must-have for anyone looking to harness the power of crystals.
Learn more about who should not wear Citrine stone by checking out our detailed guide. Visit Living By Example and explore our resources to learn more.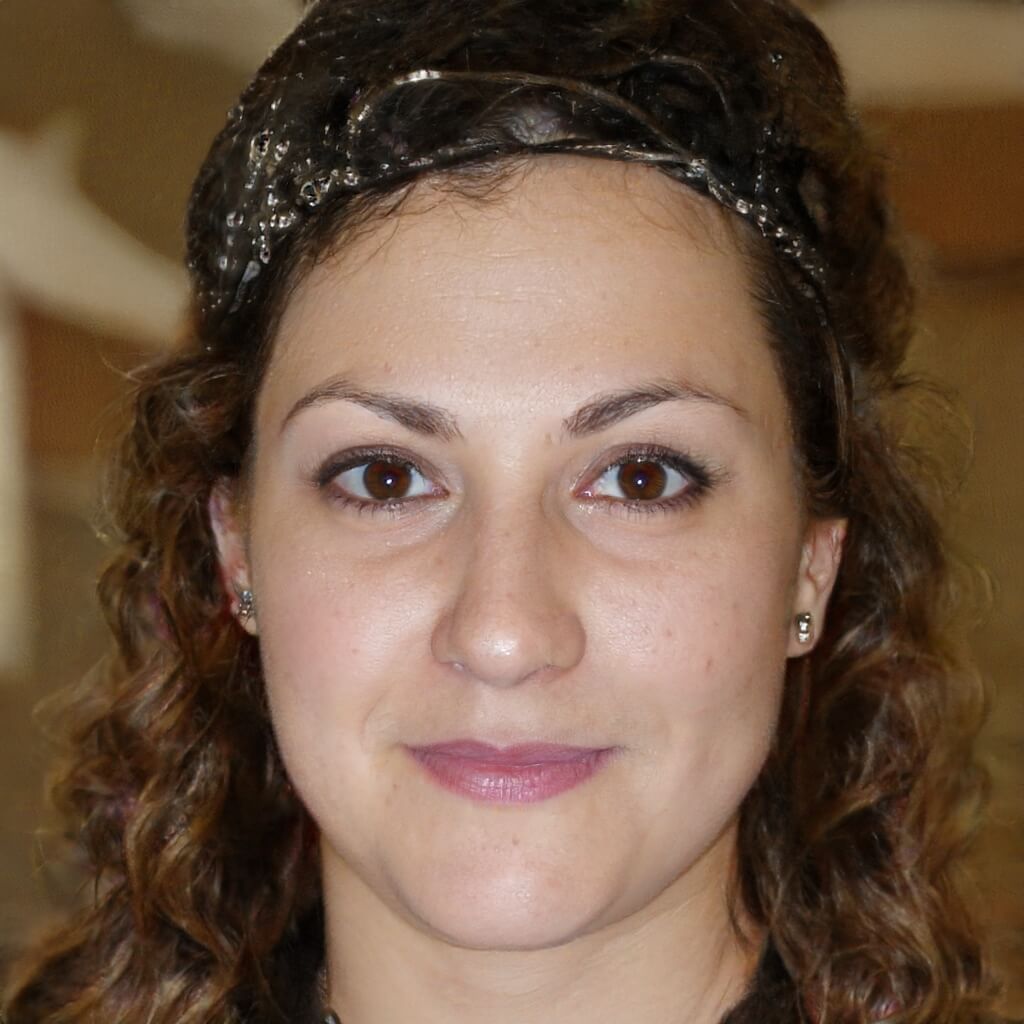 Co-Founder, Editor-In-Chief
Cynthia met Brian during one of their aid work on Typhoon Katrina, and they have been inseparable since. They both believe that Living By Example could be the best platform there is to write about subjects that will help people connect with others and give them a deeper understanding of different societies and cultures.