Hello there, fellow gemstone aficionados! Ever found yourself captivated by the radiant shimmer of a beautifully cut gemstone? Or puzzled over why the same type of stone can vary so greatly in appearance?
The answer lies in the cut of the gemstone. Today, we're embarking on a fascinating exploration into the realm of gemstone cuts. So sit tight, buckle up, and let's dive in!
The Art of Gem Cutting
What is Gem Cutting?
Gem cutting, otherwise known as lapidary, is an art form in itself. It's the process that takes a raw, unassuming piece of rock, transforms it, and breathes new life into it, revealing a vibrant gemstone that's ready to steal the show in a magnificent piece of jewelry. Gem cuts can also sometimes tell you if a gemstone's authentic. This art form requires an eye for detail, a steady hand, and an intricate understanding of the gems themselves.
History of Gem Cutting
Journey back in time to the age of the ancient Egyptians. They were the pioneers in gem cutting, using rudimentary tools to shape and polish gemstones for their ornate adornments. The craft has evolved significantly since those times, now employing advanced technology and refined techniques to create pieces of unparalleled beauty.
Types of Gemstone Cuts
Gemstones are as unique as the individuals who wear them, and their cuts are just as diverse. Let's delve deeper into some of the most beloved cuts.
Round Brilliant Cut
Picture a classic diamond. The image that likely springs to mind is that of a Round Brilliant cut. This cut has earned its spot as the most popular cut for its unparalleled ability to catch and refract light through its 58 meticulously cut facets. This maximizes the stone's brilliance, allowing it to exude an enchanting sparkle that's hard to resist.
Princess Cut
Close on the heels of the Round Brilliant cut in terms of popularity is the Princess Cut. Square or rectangular in shape with edgy, pointed corners, this cut is modern and chic. The Princess Cut's flexibility lies in its versatility; it fits seamlessly into almost any ring style, from traditional solitaires to more contemporary designs.
Oval Cut
Imagine a Round Brilliant cut, but stretched out into an elongated form – that's your Oval Cut. Much like the Round Brilliant cut, it has many facets designed to maximize brilliance, making it equally enchanting but with a distinctive touch. The Oval Cut, with its soft, rounded lines, offers a larger surface area, giving the impression of a larger stone.
Cushion Cut
Cushion Cut gems carry an air of vintage romance. This cut, named for its pillow-like shape, features rounded corners and large facets to enhance the gem's clarity and allow for a large amount of light to be refracted. The resulting glow of a Cushion Cut gem is truly a sight to behold, reminiscent of the twinkling stars in the night sky.
Emerald Cut
The Emerald Cut is all about elegance and sophistication. Its unique look is achieved through step cuts, producing a hall of mirrors effect when you look into the gem. Instead of the sparkle that brilliant cuts are known for, an Emerald Cut offers a deep, mesmerizing play of light and dark planes. The cut is usually rectangular, featuring cropped corners and broad, flat planes that resemble stair steps.
Asscher Cut
The Asscher Cut is a unique variation of the Emerald Cut, presenting a nearly octagonal shape due to its deeply trimmed corners. It bears a distinctive X pattern when viewed from the top, creating a captivating optical illusion. Asscher Cut gems are deeply loved for their vintage charm and mesmerizing depth.
Marquise Cut
The Marquise Cut, with its football-like shape, is a conversation starter. Its elongated form with pointed ends was originally designed to mimic the perfect smile of a king's lover. This cut can make the gemstone appear larger than it actually is and elongate the wearer's finger—an elegant choice for those seeking a dramatic, distinctive piece.
How Gemstone Cuts Impact Value
A gemstone's cut is a crucial determinant of its value. A well-executed cut will maximize the gem's inherent beauty, unlocking its potential and increasing its desirability, and thus, its value. The cut directly influences the gem's brilliance, or sparkle, and how the color appears in colored gemstones.
Choosing the Right Cut
Choosing the perfect cut is a personal journey. It depends on your individual style, the type of jewelry, and the gemstone being used.
Frequently Asked Questions
1. What is the most popular gemstone cut?
The Round Brilliant cut holds the title for being the most popular due to its exceptional brilliance and universal appeal. Its design maximizes light return, making the stone appear incredibly vibrant and sparkly.
2. How does the cut affect a gemstone's value?
The cut of a gemstone is instrumental in determining its value. A well-cut gemstone accentuates the stone's natural beauty, highlighting its color and maximizing its brilliance. This, in turn, can make the gemstone more desirable and valuable.
3. Can a gemstone be recut?
Yes, a gemstone can indeed be recut. This is often done to enhance its cut grade, color, or clarity. However, this process requires a skilled gem cutter and may result in a slight reduction in the gemstone's size.
4. What's the difference between a gemstone cut and shape?
While these terms are often used interchangeably, they refer to different aspects. The shape of a gemstone refers to its physical form, like round, oval, square, etc. On the other hand, the cut refers to the gemstone's facets, symmetry, and proportions—factors that influence its brilliance and fire.
5. What's the best cut for maximizing brilliance?
The Round Brilliant cut, with its 58 facets and symmetrical design, is engineered specifically to maximize the stone's brilliance. That's why it is often considered the best cut to achieve maximum sparkle.
Conclusion
Gemstone cuts go beyond shaping the stone. They breathe life into the stone, unleashing its beauty and potential. So, whether you find yourself drawn to the classic Round Brilliant cut, entranced by the vintage charm of the Asscher cut, or even amused by the playful color-changing feature of mood rings, remember that each gemstone, each cut, and each piece of jewelry has a unique story to tell—a story of art, science, and the timeless allure of natural beauty!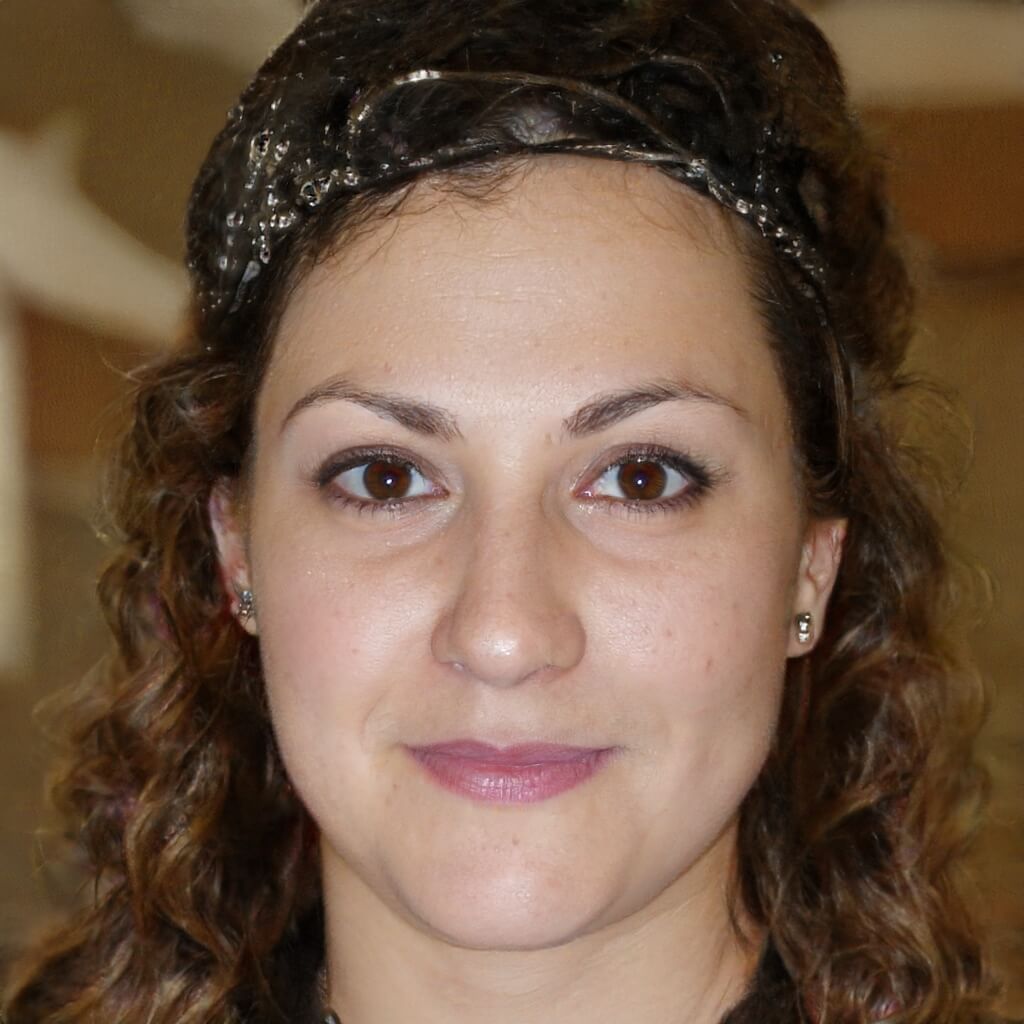 Co-Founder, Editor-In-Chief
Cynthia met Brian during one of their aid work on Typhoon Katrina, and they have been inseparable since. They both believe that Living By Example could be the best platform there is to write about subjects that will help people connect with others and give them a deeper understanding of different societies and cultures.