Gemstones have always been a fascination for many due to their beauty, rarity, and the attributes they possess. Among the vast array of gemstones available, Citrine and Topaz stand out, especially when considering their strikingly similar appearance. However, upon closer inspection, one can discern the differences and similarities between these two captivating stones.
This blog explores the similarities, differences, history, and care tips for Citrine and Topaz. Discover their unique characteristics, physical properties, and significance in gemology.
Definition Of Citrine And Topaz
Citrine: Citrine is a variant of quartz that is characterized by its yellow hue. This hue is reminiscent of citrus fruits, which is where the name 'citrine' is derived from. The color of citrine can range from a pale yellow to a reddish-orange. This coloration is due to the trace amounts of iron present in the stone. Although quartz is a common mineral, natural citrine is relatively rare. Some citrine available in the market is produced by heat-treating amethyst.
Topaz: Topaz is a rare silicate mineral that is used in jewelry and other accessories. It contains elements like aluminum and fluorine. In its natural state, topaz is colorless. However, trace elements can give it a range of colors from golden brown and yellow-orange to pale blue. When treated with radiation or heat, topaz can take on various colors, including pale green, pink, purple, deep blue, and reddish-orange. The rarest forms of topaz are the reds, natural pinks, and delicate golden oranges.
Characteristics Of Citrine And Topaz
Composition:
Citrine: It is yellow quartz with a chemical composition of SiO2. It contains oxygen and silicon atoms.

Topaz: This gemstone is a silicate mineral with the chemical composition Al2SiO4(F,OH)2. It contains silicon, aluminum, and fluorine.
Hardness:
Citrine: Citrine has a Mohs hardness of 75.

Topaz: Topaz is harder than citrine, with a Mohs hardness of 86.
Value: Citrine is generally more affordable than Topaz, making it a popular choice for many jewelry enthusiasts.

Specific Gravity:
Citrine: It has a specific gravity of 2.668.

Topaz: Topaz has a specific gravity between 3.4 and 3.69.
Weight: Topaz gemstones are generally heavier than citrine stones.

Color Variations:
Citrine: The color can range from pale yellow to reddish-orange.

Topaz: In its natural state, it is colorless. However, due to trace elements or treatments, it can take on a variety of colors.
Overview
The history and evolution of gemstones often weave tales as fascinating as the stones themselves. By tracing back to the origins of Citrine and Topaz and understanding their journey through time, we can appreciate not just their beauty but also their place in history and culture.
History And Origin Of Citrine And Topaz
Citrine:
Citrine, a quartz gemstone, has been adorned since ancient times. The term "citrine" was first documented in English as early as 1385. However, due to its close resemblance to topaz, these two gemstones often had their identities mistaken throughout history. Many cultures referred to citrine (the yellow variety of quartz) by other names such as gold topaz, Madeira, or Spanish topaz, further adding to the confusion. Historically, citrine was believed to possess powers similar to topaz, including the ability to soothe anger and manifest desires like prosperity.
The Egyptians utilized citrine in talismans, the ancient Greeks carved iconic images from it, and Roman priests wore them as rings. Chinese legends hail citrine as the "Stone of Success," meant only for the generous. Ancient emperors believed it could enhance intellectual capabilities. By the 1700s, mineralogists discovered that amethyst and smoky quartz could be heat-treated to produce citrine, leading to a surge in affordable treated gems.
Topaz:
The history of topaz dates back to a small island in the Red Sea named Topazos, where the Romans collected stones. However, the gems collected there were actually modern-day Peridot and not topaz. Another origin theory stems from the ancient Indian language, Sanskrit, where "Topas" or "Topaz" translates to fire. Historically, any golden gemstone was referred to as topaz, leading to golden citrine and smoky quartz being mistakenly labeled as topaz.
Brazil is the primary producer of topaz, but it's also found in countries like Russia, Australia, Nigeria, and the USA. Topaz has been valued for its beauty and range of colors. The most famous topaz is a colorless gem of 1,680 carats in the crown of the Portuguese royals, once believed to be the largest diamond.
Popularity And Demand For Citrine And Topaz
Citrine:
Citrine is often considered an alternative birthstone for November, alongside topaz. Due to its affordability and abundance, citrine has become a popular choice for jewelry. Its vibrant golden shades, ranging from pale yellow to deep brownish-orange, make it a favorite. The name citrine is derived from the old French word 'citrin', meaning lemon. Citrine is also known as the "healing quartz" and is believed to promote vitality and energy. According to Chinese feng shui philosophy, citrine is associated with wealth, abundance, and prosperity.
Topaz:
Topaz, especially in its blue form, has become widely available and affordable since its discovery in Brazil in the mid-1800s. The gemstone has been associated with various beliefs and legends. For instance, during the European Renaissance, topaz was believed to calm anger and break spells. Hindus considered it sacred, associating it with wisdom and longevity. The Duchess of Cambridge, Kate Middleton, is known to wear topaz, particularly her beautiful white topaz earrings called the Hope Egg.
Mohs Scale Of Hardness
Both citrine and topaz are relatively hard gemstones. Citrine, being a variety of quartz, has a hardness of 7 on the Mohs scale. This makes it resistant to scratches and suitable for everyday wear. Topaz, on the other hand, is harder, measuring 8 on the Mohs scale. However, it can be prone to chipping or cracking, but when cut correctly, it can be very wearable and make beautiful jewelry.
Everyday Wearability For Both Stones
Citrine:
Citrine's durability makes it a popular choice for jewelry. With a hardness of 7 on the Mohs scale, citrine is resistant to scratches and everyday wear and tear. Its durability allows for the creation of large and wearable jewelry pieces. Citrine is also known as the "healing quartz," believed to promote vitality and energy.
Topaz:
Topaz is a durable gemstone with a hardness of 8 on the Mohs scale. However, due to its perfect cleavage, it can be prone to chipping or cracking. When cut correctly, topaz can be transformed into very wearable and stunning jewelry. Historically, topaz was believed to be a soothing stone, eliminating nightmares, calming tempers, and even curing madness.
Sources Of Citrine And Topaz
Citrine:
Brazil is a major supplier of citrine. Other sources include Russia, Madagascar, the United States (specifically North Carolina, Colorado, and California), Spain, Bolivia, and France. Different colors of citrine are sourced from different regions.
Topaz:
Brazil is the primary producer of topaz. However, it is also found in various other countries, including Russia, Australia, Nigeria, Germany, Mexico, Pakistan, India, Sri Lanka, and the United States. In the US, topaz is primarily found in California, Utah, and New Hampshire.
Physical Properties
Beyond their dazzling appearance, gemstones are a marvel of nature's craftsmanship. Their physical properties, from color to clarity, are a testament to the intricate processes they undergo beneath the Earth's surface. Let's examine the physical attributes of Citrine and Topaz, shedding light on what makes them truly unique.
Color Range For Both Gemstones
Citrine and Topaz are often misidentified due to their similar appearance. Both gemstones can range from pale yellow to deep orange. Citrine, which is a variety of quartz, is typically a pale yellow to brownish-orange gemstone. Topaz, on the other hand, can be found in a wide range of colors, including blue, green, yellow, orange, red, pink, and purple.
The most prized color of topaz is imperial topaz, which is a vibrant orange hue with pink undertones. It's important to note that while both gemstones can appear similar in color, their chemical compositions and physical properties are distinct.
Variety Of Quartz In The Family
Quartz is one of the most abundant and varied minerals on Earth. It comes in a plethora of varieties, many of which are used as gemstones. Some of the most popular quartz varieties include:
Amethyst: A purple variety of quartz.

Rose Quartz: Known for its pink hue.

Smoky Quartz: Ranges from light brown to deep black.

Citrine: As mentioned, it's the yellow to brownish-orange variety.

Chalcedony: A cryptocrystalline form of silica, often blue or bluish-white.

Agate: Characterized by its bands of color.

Jasper: An opaque variety that comes in numerous colors.

Tiger's Eye: Recognized for its chatoyancy and golden brown shades.
Each variety has its unique properties and uses, making quartz one of the most versatile gemstone families.
Heat Treatment To Enhance Color
Heat treatment is a common practice in the gemstone industry to enhance or modify the color of gemstones. Here's how it affects Citrine and Topaz:
Citrine: Some forms of amethyst can be heated to transform into citrine. This process changes the purple hue of amethyst to the yellow or orange shades characteristic of citrine.

Topaz: The color of topaz can be enhanced through heat treatment. For instance, yellowish-pink topaz can be heated to intensify its pink color. Moreover, colorless topaz can be irradiated and then heated to produce a range of blue shades.
Heat treatment can also be used on other gemstones like sapphires, rubies, and tanzanite to enhance or modify their colors.
Clarity Rating For Both Gems
The clarity of a gemstone refers to the presence of internal or external imperfections, known as inclusions or blemishes. Both citrine and topaz are typically evaluated based on their clarity, with the fewer inclusions, the higher the value.
Citrine: Generally, citrine gemstones are expected to be eye-clean, meaning no inclusions are visible to the naked eye. However, some citrines may have minor inclusions that don't significantly affect their value.

Topaz: The clarity standard for topaz varies depending on its color. For instance, blue topaz, which is often irradiated and heat-treated, is usually eye-clean. On the other hand, imperial topaz, which is the most valuable variety, may contain some visible inclusions.
It's essential to note that while clarity is a crucial factor in determining a gemstone's value, other factors like color, cut, and carat weight also play a significant role.
Care Tips For Citrine And Topaz Jewellery
Citrine and Topaz, both being exquisite gemstones, are popular choices for jewelry. However, like all gemstones, they require specific care to maintain their luster and prevent damage. Here are some care tips for both:
Citrine Care And Cleaning
Hardness And Durability: Citrine rates a 7 on the Mohs hardness scale. This means it's durable for jewelry as long as proper precautions are followed to prevent scratching. Despite its good toughness, it's essential to treat citrine with care to avoid potential damage.

Stability: Abrupt temperature changes can cause citrine to fracture. Some citrine colors can fade with prolonged exposure to intense light. Citrine can also be damaged by certain chemicals like hydrofluoric acid, ammonium fluoride, and alkaline solutions.

Cleaning: Citrine can be safely cleaned with warm, soapy water. Ultrasonic cleaners are generally safe, except in rare instances where a stone might be dyed or treated by fracture filling. Steam cleaning is not recommended, as citrine should not be subjected to heat.
Topaz Care And Cleaning
Hardness And Durability: Topaz ranks 8 on the Mohs hardness scale. However, due to its basal cleavage, it requires special care. It's not very tough, so a hard blow might split it. Extreme pressure or sharp temperature changes might also cause it to break. To reduce the risk of breakage, jewelers often set valuable topaz gems in protective mountings or use them in pieces that aren't exposed to too much wear, like pendants and pins.

Stability: High heat or sudden temperature changes can cause breaks in topaz. While the gem's color is generally stable to light, prolonged exposure to heat or sunlight might cause fading in certain topaz varieties. Topaz is affected only very slightly by chemicals.

Cleaning: It's crucial to avoid steam or ultrasound for cleaning topaz. Warm, soapy water is the best method. Some topaz gems undergo a treatment that involves coating with a metallic oxide compound. This coating isn't very durable, so it's essential to handle these gems with care and avoid abrasive cleaners.
Citrine Vs. Topaz
While Citrine and Topaz may appear similar at first glance, they have distinct differences in their composition, characteristics, and value. Both gemstones have their unique charm and beauty, making them favorites among gem enthusiasts and jewelry designers.
Learn more about the Topaz gemstone and its meaning by checking out our detailed guide. Visit Living By Example and explore our resources to learn more.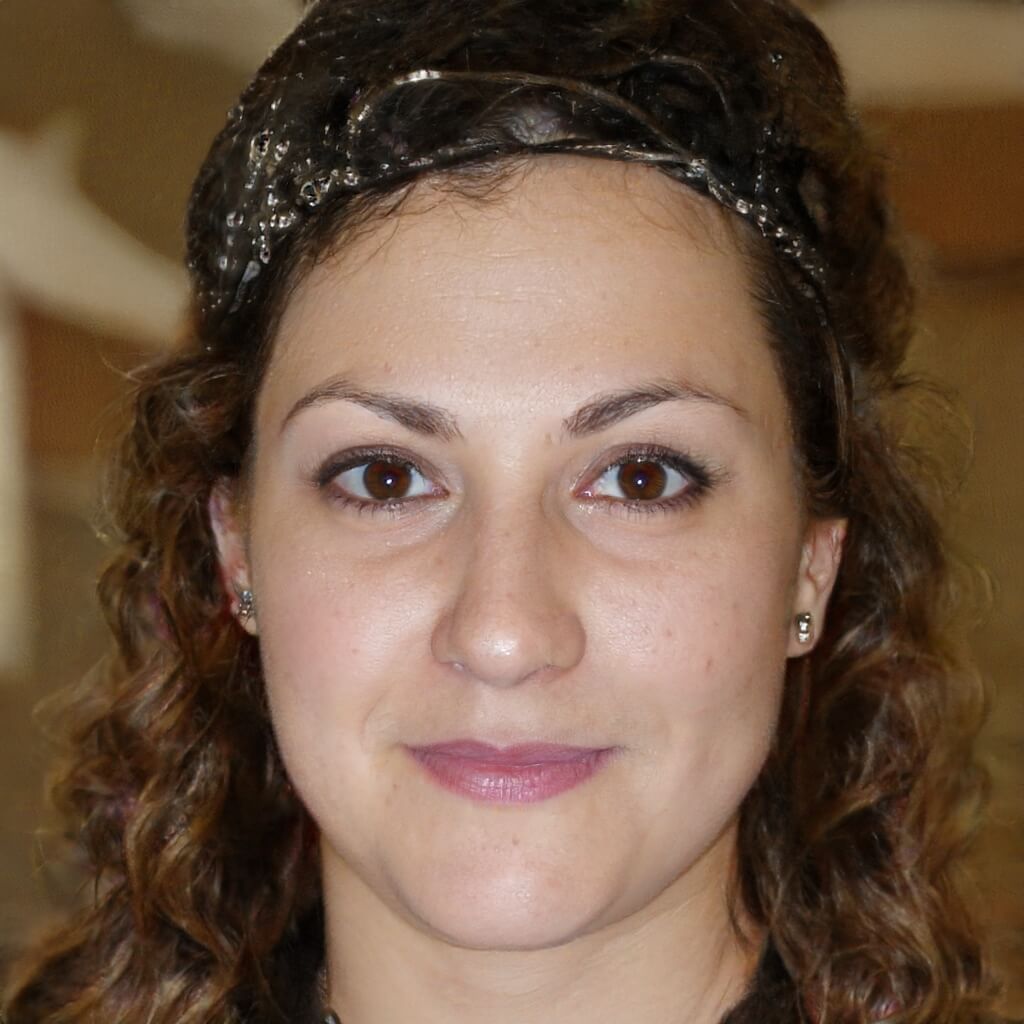 Co-Founder, Editor-In-Chief
Cynthia met Brian during one of their aid work on Typhoon Katrina, and they have been inseparable since. They both believe that Living By Example could be the best platform there is to write about subjects that will help people connect with others and give them a deeper understanding of different societies and cultures.