When exploring the world of crystals, one often stumbles upon the radiant glow of yellow citrine. With its vibrant, sunny hues, it's no wonder many are drawn to discover the yellow citrine crystal meaning. This gem, often likened to a drop of sunshine, carries with it tales from ancient times and beliefs that span cultures.
Beyond its visual appeal, the yellow citrine has been cherished by many for its unique properties and the stories behind its significance. As we journey further, we'll dive into the fascinating world of this crystal, unpacking the depth of the yellow color crystal and its place in history and modern times.
What is Citrine?
Citrine, predominantly the yellow kind, belongs to the quartz family and stands out because of its bright, cheerful color reminiscent of sunlight. This stone gets its name from the French term "citron," which translates to lemon, a nod to its signature color.
History of Yellow Citrine
Before going into details about the yellow citrine crystal meaning, let's take a closer look at its history. Citrine, with its sun-kissed hues, has intrigued civilizations for millennia. The roots of its use can be traced back to ancient Egypt, where citrine was fashioned into elegant jewelry pieces and potent amulets.
The legacy continued with the ancient Greeks and Romans, both of whom held the stone in high esteem. They were captivated not just by its beauty but also by the belief that citrine harbored magical powers, providing protection and strength to its bearer.
While the precise moment of citrine's discovery remains a mystery, a significant chapter in its history unfolded in the 1600s. A Spanish conquistador stumbled upon a vast deposit of citrine in Bolivia. This discovery was monumental, turning the mine into a primary source of this radiant gemstone, enriching the world with its brilliance.
Properties of Yellow Citrine
Yellow citrine boasts several unique properties that contribute to its desirability:
Color Spectrum: Ranging from a pale yellow to a rich, honey-like amber, yellow citrine offers a stunning variety of shades to cater to different aesthetic preferences.
Transparency Levels: Citrine's clarity can vary, from entirely opaque stones to crystals as clear as glass, allowing jewelers and craftsmen to select the perfect piece for their designs.
Durability: With a Mohs hardness rating of 7, citrine is relatively hard and resistant to scratches. This durability makes it an excellent choice for everyday jewelry like rings and bracelets that might be exposed to regular wear and tear.
Formation: Yellow citrine is formed when purple amethyst undergoes heat treatment, either naturally or artificially. This process results in the rich yellow tones that citrine is famous for.
Origin: While citrine deposits are found in various parts of the world, notable sources include Brazil, Madagascar, and Bolivia. Each region can produce citrine with subtle differences in hue and clarity.
Inclusions: Some citrines can have inclusions or internal features, which might be considered flaws in other gems. However, citrine often adds to the stone's character and uniqueness, creating patterns and light reflections within the crystal.
Metaphysical Benefits of Yellow Citrine
The world of crystals and gemstones is deeply intertwined with metaphysical beliefs, where each stone is attributed with unique spiritual powers. Among these, yellow citrine stands out as a beacon of positivity and protection. Delving into its metaphysical properties reveals how this gem has been aiding spiritual enthusiasts for generations.
Positive Energy
One of the primary attributes associated with yellow citrine is its ability to act as a catalyst for positive energy. People often keep citrine close when they need a boost of cheerfulness or when they're trying to cultivate a more optimistic perspective on life. Its warm color alone seems to radiate positivity, reinforcing the belief that it can infuse an individual or space with uplifting vibes.
Protective Qualities
Protection is another essential quality attributed to citrine. Traditionally, travelers would carry citrine as a talisman against danger and unexpected adversities. Today, many wear citrine jewelry or keep a citrine stone close to protect against negative energy and ill intentions.
Clearing Negative Energy
While it's known for inviting positive energy, yellow citrine also plays a role in actively warding off negativity. Those practicing energy work or meditation might place citrine in their space to help cleanse it from any lingering negative energies, ensuring a purified environment for spiritual practices.
Connecting to Solar Plexus Chakra
In the realm of chakras, yellow citrine crystal meaning is associated with the solar plexus chakra is noteworthy. This chakra, located in the stomach area, governs personal power and individuality. By aligning with this energy center, citrine serves as a tool to amplify feelings of self-worth, motivation, and personal power.
Enhancing Spiritual Awareness
Yellow citrine's glow isn't just captivating to the eyes; it's also believed to enlighten the spirit, just like Amethyst. By stimulating the higher mind, citrine aids in broadening one's spiritual horizon. It encourages deeper introspection, heightens intuition, and assists in recognizing spiritual guidance more readily.
Healing Benefits of Yellow Citrine
Over the years, it's been believed that the citrine gem doesn't only shine in the metaphysical realm but also offers tangible benefits to one's physical and mental well-being.
Physical Health Benefits
Digestive Aid: Citrine is often said to influence the digestive system positively. Some users claim that placing the stone near the stomach can alleviate digestive discomfort or help in breaking down food more effectively.
Skin Health: Citrine's luminous energy is believed to rejuvenate the skin. Some say they experience clearer and more radiant skin over time by wearing citrine jewelry or meditating with the stone.

Boosting Immunity: Another touted benefit of citrine is its ability to strengthen the immune system. Some enthusiasts believe the stone's vibrant energy can help ward off common illnesses and infections, bolstering the body's natural defenses.
Mental and Emotional Health Benefits
Combatting Depression: The stone's ability to absorb negative energies makes it a favorite among those battling depressive states. By introducing positivity, citrine can potentially uplift moods and instill hope.

Emotional Balance: Beyond just repelling negativity, citrine promotes emotional equilibrium. It is thought to help individuals handle emotional turbulence better, stabilizing moods and reinforcing emotional resilience.

Boosting Self-Confidence: Alongside its power to drive away negativity, citrine can foster a strong sense of self-worth. By wearing or meditating with citrine, one may feel more confident in their decisions and actions.

Enhancing Creativity: The stimulating energies of citrine can invigorate the mind, sparking creative thoughts and solutions. For those feeling stuck in a mental rut, citrine might offer a fresh perspective or inspire a new approach.
Degenerative Diseases
Degenerative diseases are conditions that worsen over time. Examples include Alzheimer's disease, which affects memory and cognitive functions; Parkinson's disease, which impacts motor skills; and osteoarthritis, where joint cartilage breaks down. In each case, while conventional medical treatment remains paramount, some turn to citrine, hoping for additional support and positivity.
With its reputed healing energies, citrine is often deemed as a complementary aid in holistic practices. Though not scientifically proven, some individuals believe that the vibrant energy of this crystal can act as a supportive tool in slowing the progression of degenerative diseases.
However, ensure you consult with healthcare professionals when considering any treatment options.
Restoring Balance in the Body
Restoring balance in the body is crucial for optimal health and well-being. Citrine, often revered for its potent energy, is said to play a role in this restoration process. Some enthusiasts of crystal healing think that the unique vibrational frequency of citrine can interact with the body's own energy centers or chakras. Doing so might help correct any energy misalignments that lead to physical or emotional discomfort.
For instance, when life's pressures mount, stress can manifest not only mentally but also physically in forms like tension headaches or digestive issues. Using citrine in meditation or energy work might assist in clearing these energy blockages, promoting better energy flow.
While such beliefs are deeply personal and vary from individual to individual, many continue to incorporate citrine into their wellness routines, hoping to tap into its rejuvenating properties.
Practical Uses for Yellow Citrine Crystal
Yellow citrine, with its sunny and inviting hue, has a versatile range of practical applications that appeal to many.
Jewelry: One of the most common uses of yellow citrine is in the creation of jewelry. Its durability, coupled with its inherent beauty, makes it a preferred gemstone for various pieces. From elegant pendants to statement rings, citrine adds a touch of brilliance that catches the eye. Its ability to complement both gold and silver settings has contributed to its lasting popularity in the jewelry market.
Home Decor: Besides personal adornment, citrine finds its way into home decor. Its radiant color adds warmth to interior spaces. Citrine geodes or clusters, often displayed on tabletops or shelves, serve as captivating centerpieces. Some homeowners even incorporate citrine into decorative mosaics or as part of ornamental structures.

Collector's Item: Given its aesthetic appeal and significance in gemology, many collectors seek out high-quality citrine specimens. Whether it's a particularly clear piece or a citrine with unique inclusions, it holds a special place in the collections of many gem enthusiasts.

Feng Shui: Drawing from ancient Chinese practices, citrine is also used in Feng Shui to attract wealth and abundance. Placing it in specific areas of a home, like the wealth corner, is believed to amplify positive energy and prosperity.
Fashion: Beyond traditional jewelry, citrine beads are sometimes used in crafting accessories like handbags or even clothing embellishments, adding a sparkling touch to fashion items.
Embracing the Glow of Citrine
The yellow citrine crystal meaning goes beyond just its visual beauty. This vibrant gem not only delights the eyes but also nurtures the spirit and body. The deep-rooted significance of the yellow citrine crystal spans ancient histories and diverse cultures, highlighting its revered position among stones. Its various benefits, from healing to protection, ensure that its allure will continue to captivate and benefit many for years to come, making it a true treasure in every sense.
In the world of gems and stones, citrine crystals are among the valuable pieces worth the investment. Ready to discover the true value of amethyst? Dive into our detailed guide and understand the factors that determine its price.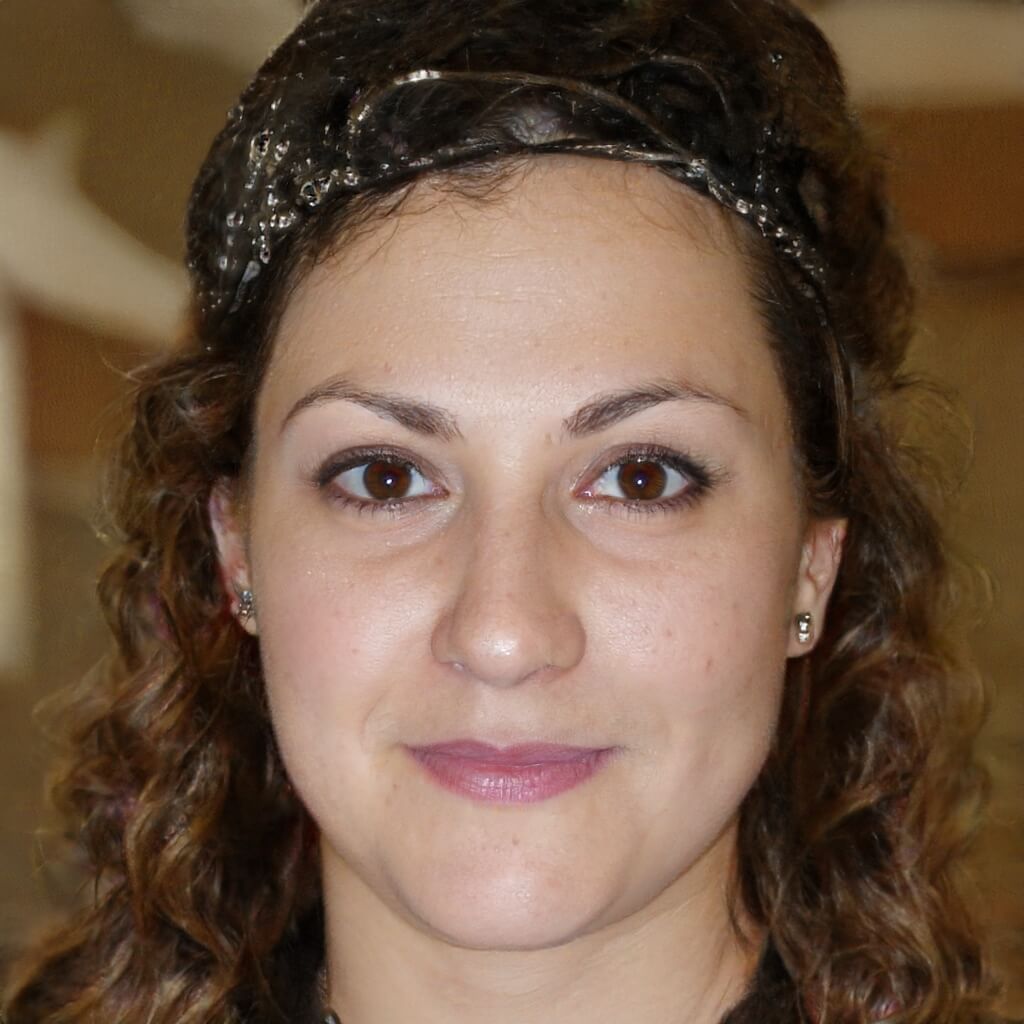 Co-Founder, Editor-In-Chief
Cynthia met Brian during one of their aid work on Typhoon Katrina, and they have been inseparable since. They both believe that Living By Example could be the best platform there is to write about subjects that will help people connect with others and give them a deeper understanding of different societies and cultures.