In the world of gemstones, the eternal rivalry between white topaz and diamond sparkles with a luminous allure. Both renowned for their dazzling brilliance, these gemstones have captured the hearts of jewelry enthusiasts and collectors alike. As we embark on a journey through the mesmerizing world of white topaz vs. diamond, we shall uncover the distinctions and similarities that set each gemstone aglow. From their geological origins to their brilliance, durability, and symbolism, we shall explore the unique facets that make these gemstones shine brightly in their own radiant glory.
1. Geological Origins: Nature's Masterpieces
The origins of white topaz and diamond unfold deep within the Earth, shaped by the forces of nature over eons. White topaz, a member of the silicate mineral family, forms through the cooling of magma and the slow crystallization of minerals. It emerges in various regions across the globe, with notable deposits found in countries like Brazil, Sri Lanka, and Russia. This journey from molten lava to breathtaking gemstone yields the beautiful white topaz that graces jewelry creations.
On the other hand, diamonds stand as nature's pinnacle of elegance and timelessness. Formed under extreme pressure and heat in the Earth's mantle, diamonds undergo a transformative process that takes millions of years to complete. Their journey to the surface involves volcanic eruptions, known as kimberlite pipes, where diamonds are discovered in all their resplendent glory. Mined primarily in regions like South Africa, Russia, Australia, and Canada, diamonds have long symbolized eternal love and enduring beauty.
2. The Sparkle Factor: Brilliance and Fire
When it comes to the sparkle factor, both white topaz and diamonds exhibit brilliance that captures the light with captivating allure. White topaz possesses a vitreous luster, which means it glimmers like glass when polished. While not as dazzling as diamonds, it still sparkles beautifully and can create an elegant statement in jewelry designs.
Diamonds, however, are the epitome of brilliance. Their unparalleled fire and scintillation are a result of their exceptional refractive index and exceptional light dispersion. When light enters a diamond, it undergoes multiple reflections within the gemstone, causing the captivating play of colors that captivates the eye. This unique sparkle has made diamonds the most sought-after gemstone for engagement rings and high-end jewelry.
3. Durability: A Battle of Hardness
In the realm of gemstone durability, hardness is a crucial characteristic that determines a gem's ability to withstand wear and tear. On the Mohs scale of mineral hardness, diamonds stand as the undisputed champions, scoring a perfect 10—the highest ranking possible. Their hardness makes them resistant to scratches and ensures their brilliance endures through generations.
While white topaz is relatively hard with a score of 8 on the Mohs scale, it is not as scratch-resistant as diamonds. Therefore, caution is advised when wearing white topaz jewelry to avoid accidental scratches and impacts. Regular cleaning and careful handling can help preserve the gemstone's beauty and luster.
4. Symbolism and Sentiment: Matters of the Heart
Beyond their physical attributes, both white topaz and diamonds hold significant symbolism and sentimental value. Diamonds have long been associated with love, commitment, and eternity. As the traditional choice for engagement rings, diamonds symbolize enduring love and a promise to cherish a lifetime together.
White topaz, on the other hand, represents purity, clarity, and spiritual enlightenment. It is often considered a symbol of hope, healing, and new beginnings. The gemstone's sparkling beauty carries a sense of positivity, making it a favored choice for those seeking meaningful and budget-friendly options.
FAQ
Are diamonds the hardest gemstone in the world?
Yes, diamonds hold the title of the hardest gemstone, scoring a perfect 10 on the Mohs scale of mineral hardness.
Can white topaz be used as an alternative to diamonds for engagement rings?
Yes, white topaz can serve as a more affordable alternative to diamonds for engagement rings. It offers a beautiful sparkle and meaningful symbolism.
Are diamonds always colorless?
No, diamonds can occur in various colors, including blue, pink, yellow, and even black. However, colorless diamonds are the most sought-after for their classic and timeless appeal.
How can I care for my white topaz jewelry to maintain its brilliance?
To care for your white topaz jewelry, avoid wearing it during activities that may subject it to scratches or impacts. Regularly clean it with mild soap and a soft brush to keep its sparkle.
White Topaz vs. Diamond: The Radiance of Choice
In the mesmerizing duel between white topaz and diamonds, each gemstone boasts its unique radiance, making it a matter of personal preference and intention. Diamonds stand as the emblem of luxury, elegance, and timeless beauty, captivating with their unparalleled brilliance and symbolic significance. They continue to hold an enduring place in the realm of fine jewelry, especially for engagements and special celebrations.
Meanwhile, white topaz gleams as an enchanting alternative, showcasing its own dazzling sparkle and distinct symbolism. With its affordability and ethereal charm, white topaz offers a radiant choice for those seeking a meaningful gemstone without compromising on beauty.
In the end, the choice between white topaz and diamonds shines as a reflection of one's personal taste, values, and sentiments. Whether one opts for the eternal brilliance of diamonds or the delicate allure of white topaz, both gemstones add a touch of enchantment and splendor to the tapestry of human emotion and celebration.
The Uniting Power of White Topaz and Diamonds: Complementary Brilliance
In the grand theater of gemstones, the captivating dance between white topaz and diamonds extends beyond their individual brilliance. Instead, they possess the power to complement and unite, creating breathtaking jewelry masterpieces that tell stories of love, celebration, and personal expression.
When these two gemstones join forces in a harmonious symphony, they create a visual poetry that resonates with the depths of human emotion. The radiance of diamonds, with their celestial fire, can be skillfully juxtaposed with the delicate allure of white topaz, forming an enchanting contrast that amplifies each gemstone's beauty.
In engagement rings, wedding bands, and other meaningful jewelry pieces, this union of white topaz and diamonds offers an opportunity to showcase the bond between two souls. A white topaz center stone surrounded by a halo of shimmering diamonds symbolizes the eternal love that encircles a couple's hearts, capturing the essence of their unity and devotion.
Furthermore, the combination of white topaz and diamonds extends the realm of possibilities for jewelry aficionados and designers alike. The interplay of their brilliance in intricate patterns and settings allows for creativity to soar and craftsmanship to flourish. The result is a kaleidoscope of designs that cater to individual tastes and styles, offering a treasure trove of choices for those seeking to express their unique identity through jewelry.
Beyond romantic expressions, the blend of white topaz and diamonds can also symbolize the intertwining aspects of life. It reminds us that light exists even in the darkest of times, and that hope and beauty are ever-present, waiting to be embraced. The complementary brilliance of these gemstones becomes a metaphor for life's delicate balance, where the vibrant highs and gentle lows blend seamlessly to form a tapestry of experiences.
A Radiant Tapestry of Choices
As our journey through the radiant world of white topaz vs. diamond draws to a close, we find ourselves immersed in a tapestry of choices, each gemstone a shimmering thread woven into the fabric of human emotion and expression.
In the embrace of white topaz, we discover a gemstone that exudes purity, hope, and renewal. Its sparkling allure casts a spell of optimism, inviting us to embrace new beginnings and cherish the beauty of simplicity. As an enchanting alternative to diamonds, white topaz shines with its own unique brilliance, offering an avenue for those seeking meaningful and budget-friendly options without compromising on elegance.
On the other hand, diamonds dazzle as nature's crowning glory, embodying enduring love, commitment, and eternal beauty. Their unparalleled brilliance and symbolic significance have made them the quintessential choice for engagements, evoking emotions of romance and timeless elegance. In their resplendent glory, diamonds encapsulate the grandeur of life's most precious moments, standing as a testament to the strength of love and the power of everlasting connections.
Conclusion
In the realm of gemstones, there is no winner or loser in the eternal rivalry between white topaz and diamonds. Instead, we find a radiant symphony of choices, each gemstone reflecting the unique facets of individual preferences and sentiments. It is the beauty of this diversity that enriches our lives and gives us the freedom to express our emotions through the language of gemstones.
In the end, the choice between white topaz and diamonds becomes a reflection of our innermost desires, values, and aspirations. Whether it's a symbol of eternal love or a beacon of hope, each gemstone finds its place in the kaleidoscope of human emotions.
So, let us celebrate the magic of both white topaz and diamonds, for they are not rivals but companions, each of the rarest gemstones that add a radiant touch to the grand mosaic of life. Whether we seek the brilliance of diamonds or the enchantment of white topaz, let our choices be guided by the heart, for it is in the realm of the heart that the true brilliance of gemstones shines brightest.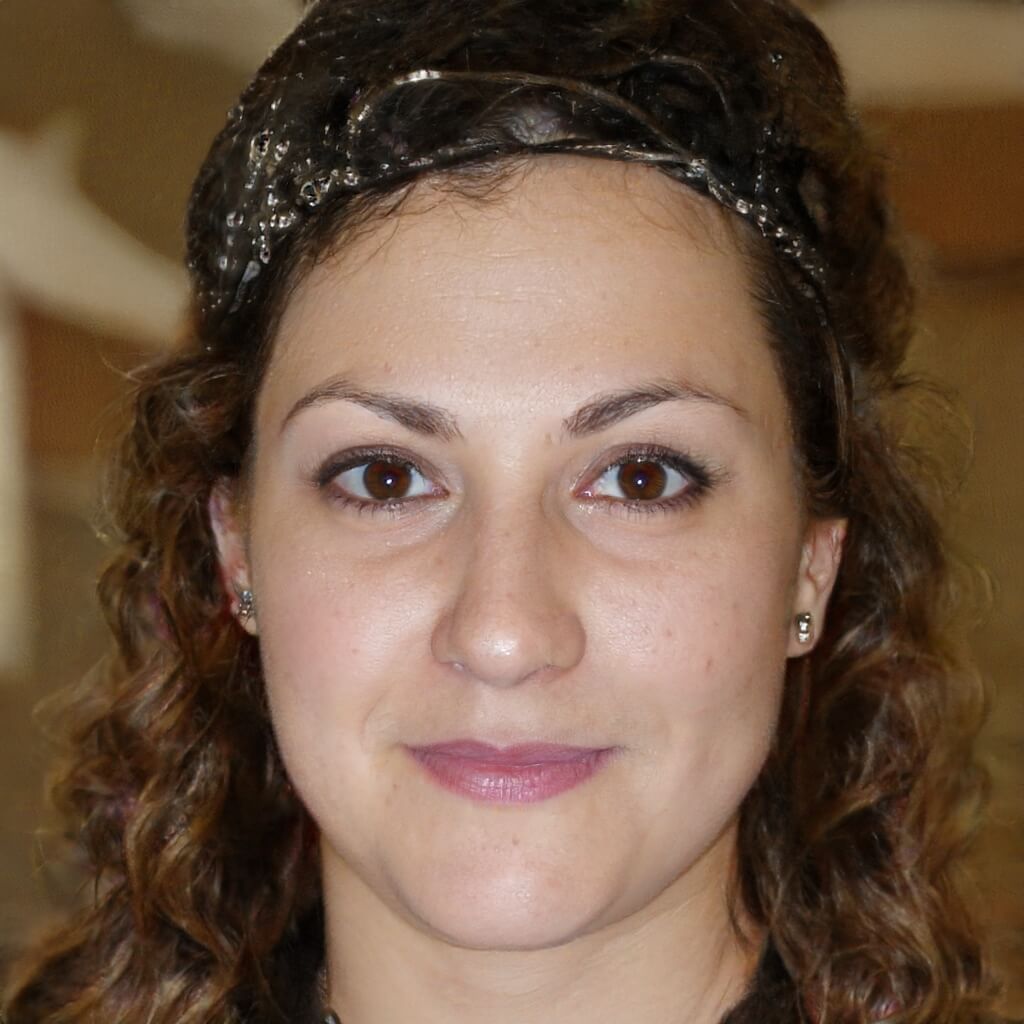 Co-Founder, Editor-In-Chief
Cynthia met Brian during one of their aid work on Typhoon Katrina, and they have been inseparable since. They both believe that Living By Example could be the best platform there is to write about subjects that will help people connect with others and give them a deeper understanding of different societies and cultures.