April, a month of rebirth and renewal, is adorned with a gemstone that truly shines bright — the diamond. The diamond is one of the rarest gems in the world. Known for its unparalleled brilliance and symbolic representation of everlasting love, the diamond has captured the fascination of humanity for centuries.
In this article, we embark on a captivating journey to explore the captivating world of April's birthstone, uncovering its history, characteristics, and legends that surround it.
The Timeless Elegance of Diamonds
Diamonds are one of the many types of gemstones that are unparalleled in their brilliance and beauty. Formed deep within the Earth's mantle under immense pressure and heat, these gems emerge as masterpieces of nature. Diamonds are composed of carbon atoms arranged in a unique crystal lattice, resulting in their renowned clarity and sparkle.
April's gemstone has a rich history that dates back thousands of years. They were first discovered and mined in India, where they were revered as sacred stones and believed to hold mystical powers. Over time, diamonds gained popularity among royalty and aristocrats, becoming a symbol of wealth and prestige.
The Symbolism of Diamonds
Beyond their exquisite appearance, diamonds carry profound symbolism. Diamonds symbolize strength, resilience, and invincibility. Their name is derived from the Greek word "adamas," meaning "indestructible" – a reflection of their exceptional hardness, being the hardest natural substance on Earth.
The 4Cs of Diamonds
When evaluating diamonds' quality and value, experts consider the "4Cs": cut, color, clarity, and carat weight.
Cut: The cut refers to how well a diamond's facets interact with light, determining its brilliance and sparkle.

Color: Diamonds come in a range of colors, from colorless to various shades of yellow and brown. The highest-quality diamonds are colorless or near-colorless.

Clarity: Clarity refers to the presence of internal or external flaws, known as inclusions and blemishes, respectively. The fewer imperfections, the higher the diamond's clarity grade.

Carat Weight: Carat weight measures a diamond's size, with larger diamonds being rarer and more valuable.
The Legends and Lore of Diamonds
Throughout history, diamonds have held a mystical allure, captivating the imaginations of various cultures and civilizations. In ancient Greek mythology, these precious gems were believed to be splinters of stars that had fallen from the heavens and embedded themselves into the Earth's surface. The idea that diamonds were celestial fragments bestowed them with an otherworldly charm and imbued them with cosmic significance.
In addition to their celestial connections, diamonds were also believed to be tears shed by the gods. This notion further elevated their status and added a touch of divine mystique. The belief that these gemstones were the crystalline manifestations of divine sorrow or joy led to the widespread perception that diamonds possessed inherent powers, both mystical and healing.
During medieval times, diamonds were attributed with potent healing properties. They were thought to have the ability to cure various ailments and diseases, serving as talismans of protection against malevolent forces. It was believed that these gems could ward off evil spirits, bring good fortune, and shield the wearer from harm.
Diamonds' association with healing was not limited to physical ailments but also extended to emotional and mental well-being. They were believed to promote mental clarity, dispel negative thoughts, and inspire courage and strength. As a result, diamonds were often used in ancient remedies and spiritual practices to harness their supposed healing energies.
The captivating legends and myths surrounding diamonds have endured through the ages, contributing to their aura of rarity and desirability. The romanticized beliefs about these gems have fueled the demand for diamonds as symbols of eternal love and enduring beauty, making them a popular choice for engagement rings and other fine jewelry.
While modern science has unveiled the true origin and properties of diamonds, the rich tapestry of legends and myths woven around these gems continues to fascinate and inspire. The allure of diamonds goes beyond their physical attributes, reflecting the enduring power of human imagination and the timeless desire to find beauty, meaning, and connection in the world around us.
Caring for diamonds
To ensure your diamonds retain their luster and brilliance, follow these care tips:
Regular Cleaning: Clean your diamonds with mild soap and warm water, using a soft brush to remove dirt and debris.

Safe Storage: When not wearing your diamonds, store them in a soft pouch or jewelry box to prevent scratches.

Avoid Harsh Chemicals: Keep your diamonds away from chemicals, as they can dull their sparkle and damage the setting.
Frequently Asked Questions
1. Are diamonds only colorless?
No, diamonds come in various colors, including yellow, brown, blue, green, and even rare colors like pink and red.
2. Can diamonds chip or scratch?
Despite their exceptional hardness, diamonds can chip or scratch if subjected to a hard blow or sharp impact.
3. What is the most famous diamond in the world?
The Hope diamond, a deep blue diamond with a fascinating history, is one of the most famous diamonds globally.
4. Are lab-grown diamonds real diamonds?
Yes, lab-grown diamonds have the same chemical composition and physical properties as natural diamonds.
5. Can I wear diamonds every day?
Yes, diamonds are durable and suitable for daily wear, but it's essential to protect them from harsh activities.
Bottom Line
Whether you're celebrating an April birthday or simply drawn to the allure of diamonds, these radiant gems hold a special place in the hearts of many.
Explore the mesmerizing world of diamonds and embrace their profound symbolism! Discover the beauty and allure of these exquisite gems and let them illuminate your life with their eternal sparkle.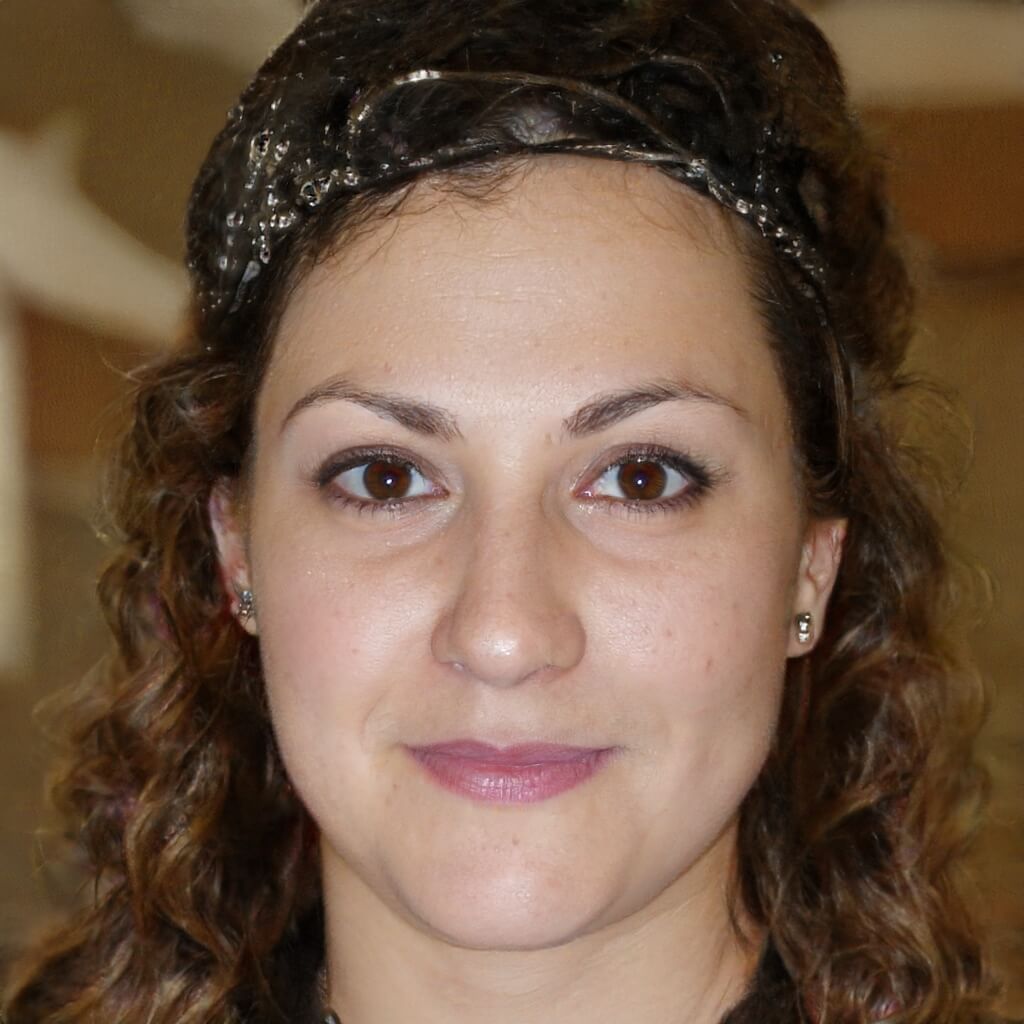 Co-Founder, Editor-In-Chief
Cynthia met Brian during one of their aid work on Typhoon Katrina, and they have been inseparable since. They both believe that Living By Example could be the best platform there is to write about subjects that will help people connect with others and give them a deeper understanding of different societies and cultures.