Topaz, a captivating gemstone known for its mesmerizing brilliance and a diverse range of colors, has been cherished and admired by civilizations for centuries. From sunny yellows reminiscent of a radiant sun to fiery oranges evoking the warmth of autumn, and serene blues akin to clear skies, topaz dazzles with its stunning hues. However, the worth of a topaz gem goes beyond its aesthetic appeal; it is influenced by a myriad of factors that determine its rarity, quality, and demand in the market.
In this comprehensive exploration, we will delve into the key factors that contribute to the worth of topaz gemstones, shedding light on the nuances that make each gem unique. If you're familiar with identifying gemstones, from the various types and colors of topaz to its clarity, size, treatments, historical significance, and market trends, we aim to unravel the intricacies of topaz valuation. So, let's embark on a journey to understand the factors that influence the worth of these captivating gems and the allure that makes them timeless treasures.
Types of Topaz
Topaz is available in various types, each boasting distinct characteristics that influence its value. Some of the most common types of topaz include:
Imperial Topaz
Imperial Topaz is a breathtaking variety of topaz known for its vibrant reddish-orange to pinkish-orange color, reminiscent of a regal sunset. Its name "Imperial" was inspired by the Russian Czars of the 17th century who prized the gem, believing it was exclusively reserved for their use. This perception of rarity and exclusivity contributed to the gem's reputation as the most valuable and sought-after type of topaz.
The rich and captivating hues of Imperial Topaz are a result of natural trace elements within the gem. Its warm and fiery tones evoke a sense of opulence and luxury, making it a popular choice for high-end jewelry designs. The deeper the reddish-orange hue, the more prized the gem becomes, with the most intense colors commanding top prices in the market.
Precious Topaz
Precious Topaz, also known as "true" topaz, encompasses a range of colors, including yellow, orange, and pink. These enchanting colors are a result of iron impurities within the crystal structure of the gem. Precious Topaz is widely available in various intensities, offering a broad spectrum of shades for jewelry enthusiasts to choose from.
The value of precious topaz is heavily influenced by the intensity and purity of its colors. Intense and saturated colors, especially deep golden yellows and vibrant oranges, are considered the most desirable and valuable. The gem's transparency and clarity also contribute to its worth, with eye-clean specimens being preferred by collectors.
Pink precious topaz, with its delicate blush tones, is especially popular in jewelry designs, adding a touch of femininity and elegance. The gem's warm and inviting colors make it a versatile choice for various styles, from classic to contemporary.
Blue Topaz
Blue Topaz, one of the most well-known and popular varieties of topaz, is achieved through a combination of irradiation and subsequent heat treatment. This process alters the gem's color, transforming it into various shades of blue, ranging from pale sky blue to deep Swiss Blue and intense London Blue.
Swiss Blue Topaz exhibits a bright and vivid medium-blue color, reminiscent of clear summer skies. It is a favorite choice for both casual and formal jewelry designs due to its cheerful and eye-catching hue.
London Blue Topaz, with its deep and saturated blue color, is considered the most valuable and sought-after blue topaz variety. Its rich and mesmerizing hue exudes a sense of elegance and sophistication, making it a popular choice for statement pieces and evening wear.
Blue topaz, in general, is treasured for its affordability and availability, making it an accessible option for those seeking a vibrant blue gemstone without the high cost of other blue gem varieties.
Colorless Topaz
Colorless Topaz, also known as "white topaz," is a versatile and abundant variety of topaz. While not as visually striking as its colored counterparts, it possesses a unique and timeless beauty of its own.
Colorless topaz is generally more affordable than colored topaz due to its abundance in the market. Its worth is often influenced by its clarity and size, with larger, eye-clean specimens commanding higher prices.
Colorless topaz is an excellent option for those seeking an affordable and sparkling gemstone for everyday wear or as a complement to other colored gemstones in jewelry designs. Its brilliance and versatility make it a favored choice for accent stones in various jewelry pieces.
Colors and Color Intensity
The captivating allure of topaz lies in its enchanting colors. The value of topaz gemstones is significantly influenced by the intensity and purity of their colors. The most prized topaz showcases intense, vivid colors, such as deep blues and vibrant oranges. Imperial Topaz, with its striking reddish-orange hue, stands as a prime example of a highly valued variety. Additionally, blue topaz in rich, saturated blue shades, such as London Blue, commands a higher value in the market. The presence of secondary colors or undertones may also impact the overall worth of the gem.
Clarity and Transparency
The clarity of a topaz gemstone refers to the absence of internal flaws or inclusions. Gems with higher clarity and transparency are generally more valuable, as they allow for maximum light reflection and enhance the gem's brilliance. Eye-clean topaz, meaning no visible inclusions to the naked eye, is highly desirable among collectors and jewelry enthusiasts. Topaz gemstones with exceptional clarity and minimal inclusions command higher prices due to their rarity and pristine appearance.
Carat Weight
Carat weight, a standard unit of gemstone measurement, is another crucial factor that influences the value of topaz. Larger topaz gemstones are rarer and, consequently, their prices increase exponentially with size. However, it is essential to note that the overall worth of a topaz gem is not solely determined by its carat weight. Instead, it is a combination of various factors, including color, clarity, and size.
Treatments and Enhancements
Treatments and enhancements are common practices in the gemstone industry to achieve specific colors or improve the appearance of gemstones. Blue topaz, for example, is created through a combination of irradiation and subsequent heat treatment. While treated topaz is widely accepted and valued for its colors, untreated and naturally colored topaz, such as Imperial Topaz, often command higher prices due to their rarity and purity.
Market Trends and Demand
The value of topaz, like any other commodity, is influenced by market trends and consumer demand. Fashion trends, celebrity endorsements, and the popularity of specific colors can significantly impact the market value of topaz gemstones. For instance, if a certain color of topaz becomes a trend in the fashion industry, its demand and value may increase accordingly.
Historical and Cultural Significance
Throughout history, topaz has held cultural and historical significance, further enhancing its allure and value. Ancient civilizations treasured topaz for its believed mystical and healing properties. Different cultures associated topaz with various mythical beliefs and spiritual powers. Such historical and cultural significance can contribute to the perceived value of topaz gemstones.
FAQs
Is topaz more valuable than diamonds?
While topaz gemstones can be valuable, diamonds are generally more highly prized due to their rarity and the strong demand for them. Diamonds are considered one of the most valuable gemstones in the world. However, certain topaz varieties, such as Imperial Topaz and rare colored topaz, can still command high prices and be considered valuable in their own right.
Can topaz be used as an engagement ring gemstone?
Yes, topaz can be used as an engagement ring gemstone. Blue topaz, in particular, is a popular choice for engagement rings due to its vibrant blue color and affordability compared to other blue gemstones. Topaz's durability (8 on the Mohs scale) also makes it suitable for daily wear.
How can I determine the authenticity of a topaz gemstone?
To ensure the authenticity of a topaz gemstone, it is essential to buy from reputable and trusted sources, such as certified gemologists or well-established jewelry retailers. These professionals can verify the gem's authenticity and provide information on its quality and characteristics.
Does topaz appreciate in value over time?
The appreciation in value of topaz varies depending on factors such as rarity, demand, and market trends. While some topaz varieties, such as Imperial Topaz, may appreciate over time due to their scarcity, others may not experience significant value appreciation. As with all gemstones and investments, it is essential to consider the individual gem's unique characteristics and market conditions.
Conclusion
Topaz, with its dazzling colors and timeless allure, remains a captivating gemstone cherished by jewelry enthusiasts and collectors alike. The worth of topaz is determined by a combination of factors, including the type, color, clarity, size, treatments, market trends, and historical significance. From the regal beauty of Imperial Topaz to the vibrant blues of treated blue topaz, each variety possesses its unique charm and elegance.
As you venture into the world of topaz gemstones, remember that their value extends beyond monetary considerations to the joy, wonder, and beauty they bring to our lives. Whether you're drawn to the sunny yellows, fiery oranges, or serene blues of topaz, embrace the enchanting allure of these captivating gems as they continue to captivate the hearts of gemstone enthusiasts throughout generations.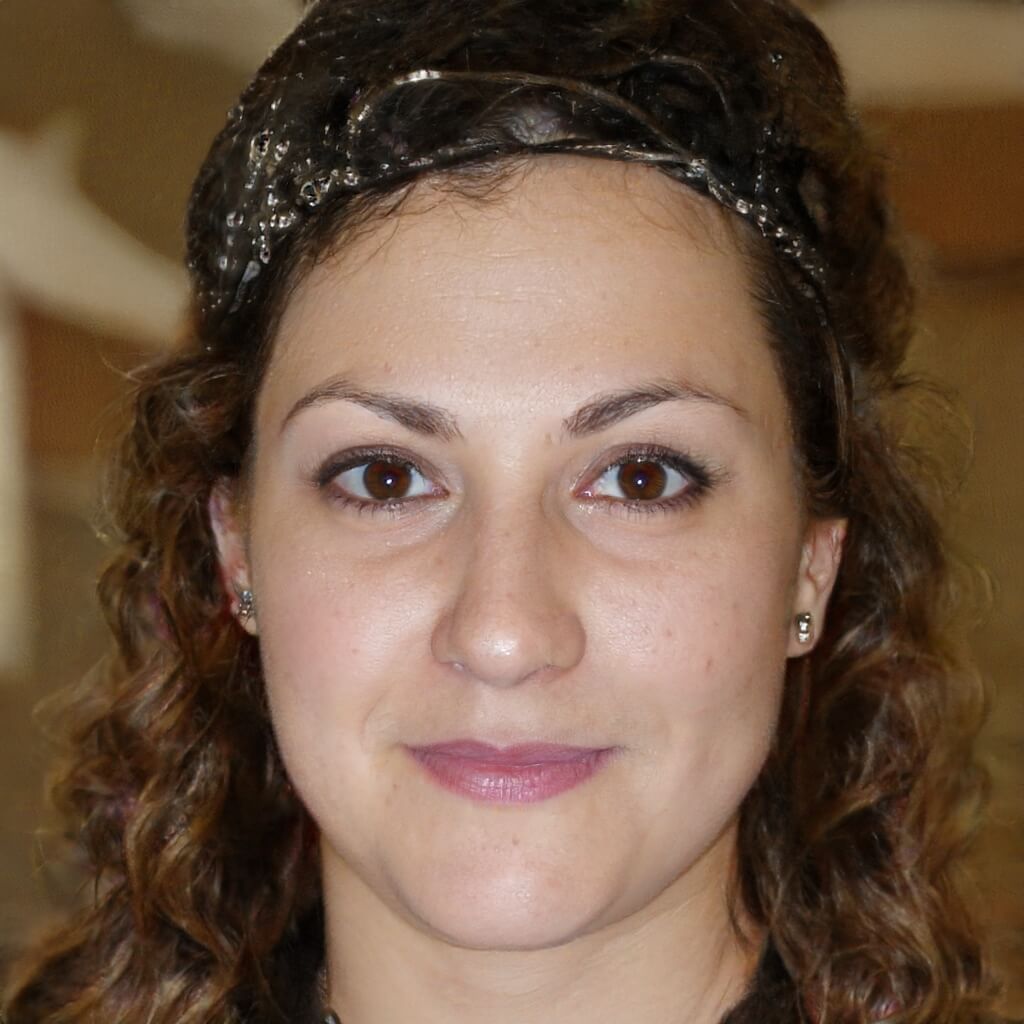 Co-Founder, Editor-In-Chief
Cynthia met Brian during one of their aid work on Typhoon Katrina, and they have been inseparable since. They both believe that Living By Example could be the best platform there is to write about subjects that will help people connect with others and give them a deeper understanding of different societies and cultures.